The Fungus Five plus Two ("our music grows on you,") the Gutbucket Syncopators, Waldo's Ragtime Orchestra, and The Gotham City Jazz Band are only a few of the unique ensembles Terry Waldo has gathered to play the music he has always fronted: ragtime, stride, and traditional jazz.
For 60 years Ralph Emerson "Terry" Waldo III has brought "America's music," to audiences across the country. He began his career in Columbus, Ohio in the early 1960s and helped usher in the ragtime revival of the next decade. Early TV appearances and time on the West Coast, gained him associations with ragtime and jazz greats like Dick Wellstood and Turk Murphy. At the 5th National Ragtime Festival in St. Louis in 1969 Terry met Eubie Blake who became his mentor.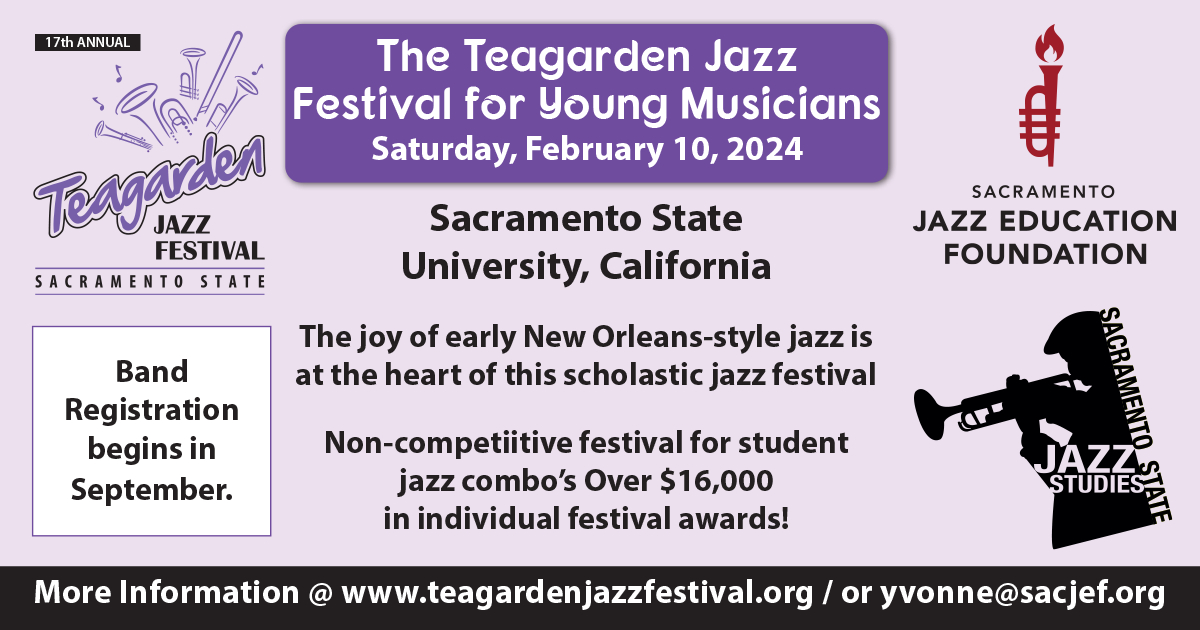 By 1974 Terry produced his famous 26-part NPR series, "This is Ragtime," and he became a celebrity in his own right. His book by the same name followed and Terry settled into a rapidly emerging career with his base back in Columbus. For over a decade he often performed with Susan LaMarche. Then in the late eighties, Waldo moved to New York and has been playing in popular clubs and venues since while maintaining his connections back in Ohio.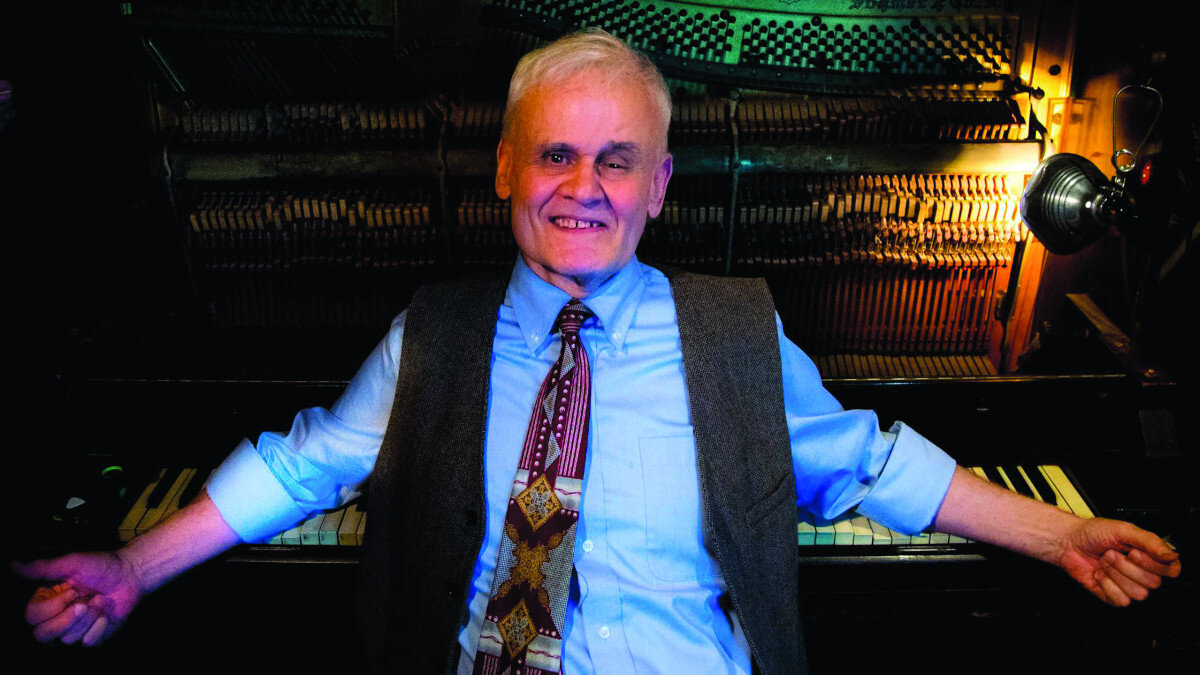 It would be impossible to enumerate of all of Terry Waldo's achievements as a historian, writer, theatrical music director, producer, pianist, vocalist, composer, and educator. He is known not only for these many talents but also for his spontaneously earthy, nouveau-Vaudevillian wit that endears him to his audiences and friends. Astonishingly, he is classically trained and plays a variety of instruments in addition to his piano mastery and especially enjoys playing banjo and tuba.
Larry Melton: Neal Siegal and I are great fans of Waldo's and since he is such an enormous personality, we decided to tag team Terry and write about his career for TST readers from our personal experiences and interviews with him.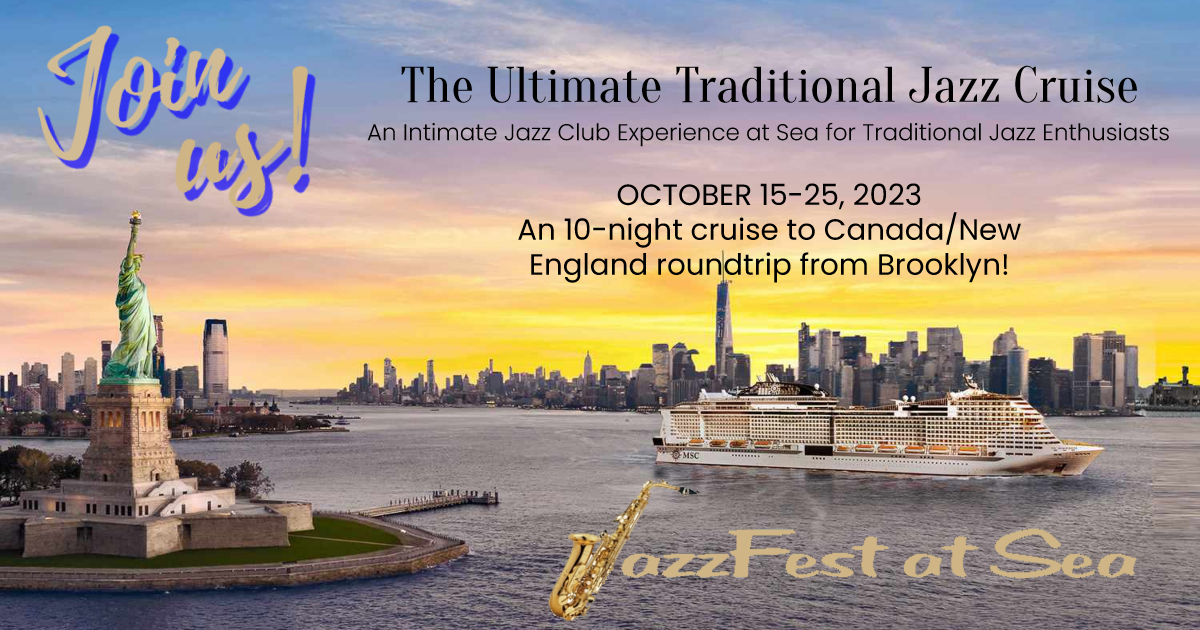 I first heard Terry in 1969 on the Goldenrod Showboat at the 5th annual National Ragtime Festival. I asked him about that era of his career, and he said he had been in St. Louis once or twice before. His first record came out in 1969.
Prior to that he had played the Red Garter Saloon franchises in New Orleans with the old timers there like Pops Foster, and then in 1965 he made his first trip to the San Francisco Red Garter Saloon. He had rehearsed with the Red Garter Jazz Band in Chicago before going to New Orleans. Terry's instrumental versatility got him gig's playing 15-minute breaks for the group's regular instrumentalists. This meant since Terry played so many instruments, he could fill for many different parts. He was like having only one stand-in actor for all the roles in a play. In San Francisco he met Turk Murphy and played intermission banjo for him at Earthquake McGoon's. Turk didn't like his tenor banjo but allowed him to play, nonetheless.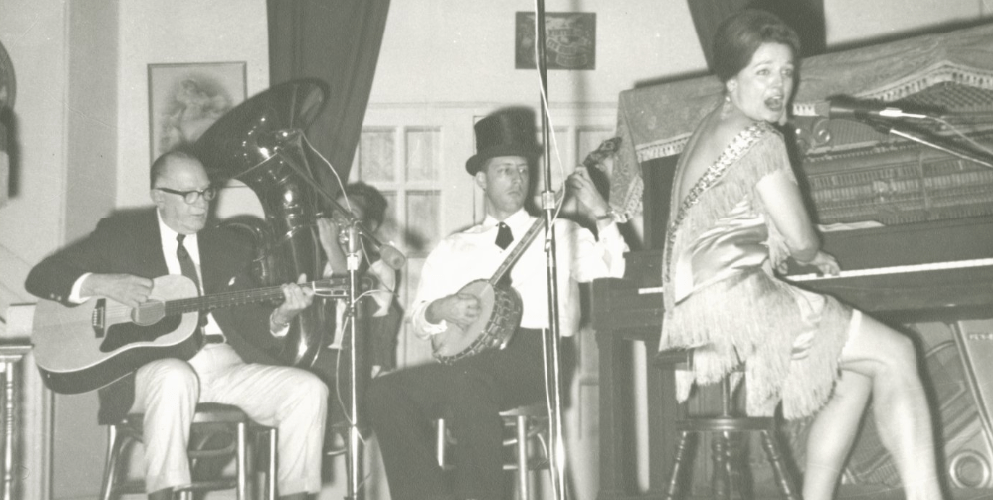 Terry was in San Francisco three or four times and in addition to performing as he has done throughout his career, Terry took every opportunity to do recorded interviews with personalities of interest. He has gathered an enormous collection of these oral histories that he uses in his media programs and publications.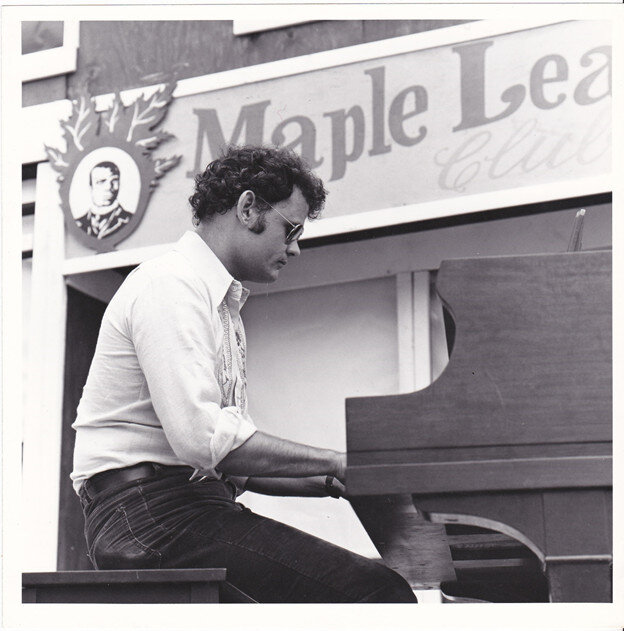 As I was planning to produce the first 1974 ragtime festival in Sedalia, I asked Trebor Tichenor, Max Morath, and Dick Zimmerman about young performers to invite. With the exception of Bill Bolcom, I had really only met the older performers. Trebor especially said to ask Waldo. I first got in touch with him the year before about performing at the first Joplin Festival and he graciously agreed. We discussed his memory of coming to Sedalia by train from the Kerrville festival with Dick Wellstood and Terry related his experience in the Kerrville piano playing contest. It seems he turned out to be the co-winner since the judges were intent on awarding the honor to a Texan, but Terry did so well, they had to make him a co-winner. Terry had memories of the first Sedalia event meeting up with so many of the national ragtime performers.
After the 1974 Festival, my wife and I took a trip back East and I dropped Karen off at a motel and went to hear Terry play at the Engine House Number 9 Tavern in Columbus. I hadn't eaten all day, so I sat at the bar and ate several plates of salty smelts while listening to his stylings. I was dry as a bone as a result but since I was driving, I couldn't wash them down with beer. Ever since I have associated Waldo incorrectly with the Salty Dogs out of Chicago.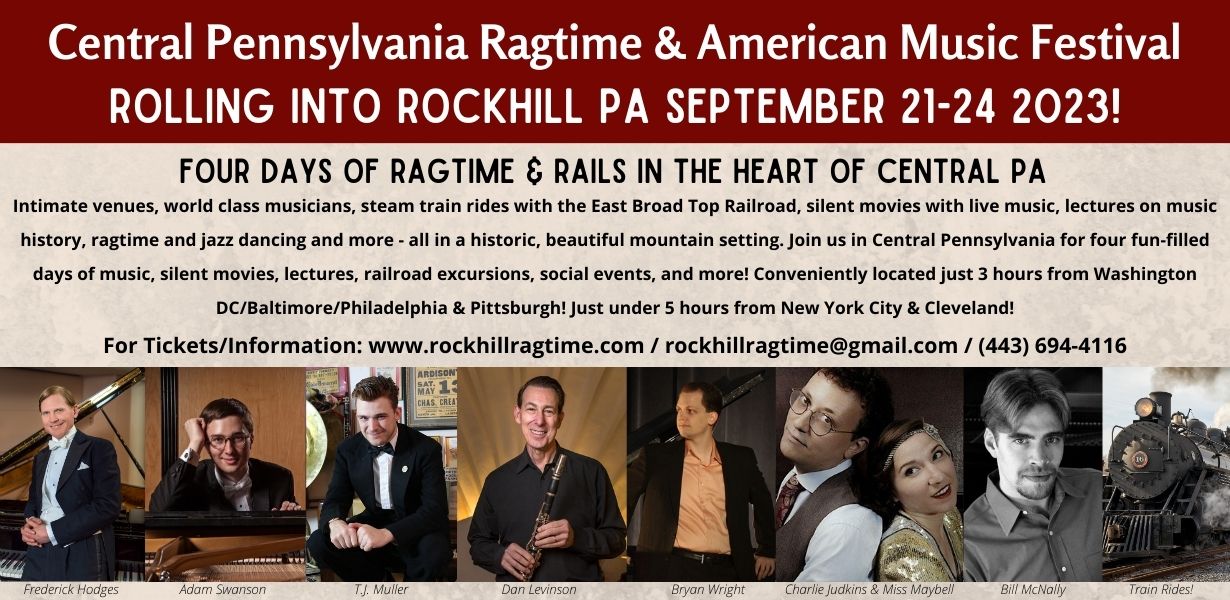 Terry has toured and performed with so many other celebrities over the years from Lu Waters and Wally Rose on the West Coast to Ruth Brisbane and Edith Wilson in the east after he moved to New York in the 1980s. He has performed and made albums with talents like Odetta, Leon Redbone, Susan LaMarche, and Maurice Hines as a pianist and with his band. In fact, to date Waldo has produced over 40 recordings.
While we were visiting recently, Mike Lipskin called Terry and I was reminded of the album Terry did with Mike, Jim Hession, and Eubie Blake live in concert at the Theater De Lys in 1976. Terry related that Eubie had collapsed after his set and when asked why he hadn't said anything about feeling bad and running a 104 temperature, Eubie responded that he felt it was a chance for the young performers to have their time and he wanted to support them.
Terry has worked with so many notables in theater, radio and TV, and the recording industry. He has been music director for over a hundred theater shows including Warren G. (1976), and Shake That Thing (1988), both directed by Tom O'Horgon. He also has done one man shows like Eubie and Me and The Naked Dance: the Storyville Story, among many others. He remembers especially arranging the music and playing behind a scrim for Ghost Café, three plays based on the lives of Bessie Smith, Louis Armstrong, and Fats Waller and directed by André De Shields. Back stage he not only played the piano for the actors, but he also did the voice overs for the characters. (Pay no attention to the man behind the screen.)
The last time I last saw Terry we were in Sedalia for the 1974 Legends' Reunion in 2016. My favorite memory from that event other than the joy of seeing him again was of him playing the final chord of his concert set, He snapped the C-string on the big grand sending it clear across the stage like shrapnel. (Talk about really putting heart, mind, and body into his work, that was a perfect illustration of Terry Waldo's passion for his music.)
Neal Siegal has been following Terry for years in New York and shares his own contemporary experiences.
Neal Siegal: I came late to the party. Only in 2012 was I first brought to experience Terry's gifts; it was a revelation. During the nine years since then I've been making up for lost time by seeing him practically every week (frequently twice a week) in over 15 venues from swank New York watering holes and restaurants, and up-scale venues like Dizzy's Club Coca Cola, and a Swing University Symposium at Lincoln Center, to The New York Hot Jazz Festivals, and at house and "rent" parties all the way down to, let us just say, some less august venues that are truer to the Honky-Tonk origins of Ragtime and Jazz. It was at the latter of these joints I first encountered Terry; how I learned of him set the scene and was revealing.
I was a regular of Vince Giordano and the Nighthawks' gig at Manhattan's Hotel Edison's basement club, Sofia's. One evening, surreptitiously, a boisterous fellow enthusiast uncharacteristically whispered to me that after Vince finished we had to go to see "someone" playing around the corner. "You've gotta hear this guy," he secretively insisted, "but I can't tell you about him here, just follow me afterwards and don't tell anyone." I didn't know yet that Vince's and Terry's relationship was less than cordial those days and never should the two colossuses (formerly collegial associates) ever be spoken of in the same room.
The Nighthawks' gig ended; I blindly followed my buddy upstairs and around the corner and into the Edison Hotel's ground level bar, just off Times Square. The Rum House was a noisy, Gay '90s-themed place, packed with tourists and very few seats. There, squeezed into a small huddle, playing above the din was an exuberant traditional jazz quintet, led on piano, I learned, by Terry Waldo. They were on fire and everyone seemed to know it! The joint truly was jumpin,' and I was hooked.
For the next five years "Terry Waldo and His Lost Boys," (as trombonist Jim Fryer flippantly nicknamed them) became a regular weeknight stop along on my growing "jazz crawl." I also came to realize that what I experienced was (not withstanding his more stayed solo concerts, lectures and symposium presentations) a representative sampling of Terry's bands, as I followed his roving mix of incendiary merry-men, and women, to various other venues over time.
Typically, Terry's weekly Monday gig at the Rum House started at 11:00 with a quintet made up from a largely regular mix of possible core-members du jour: On any given Monday we could have on trumpet/cornet Mike Davis (barely 20), Jon-Erik Kellso, or Charlie Caranicas; on trombone Jim Fryer; on reeds Dan Levinson, Dan Block or Ricky Alexander (also barely 20); on banjo Eddy Davis or Nick Russo; and occasionally, arriving late (due to his progressively deteriorating health) Peter Ecklund on French horn, trumpet, or uke. By 1 am invited guests were admitted into the circle. They'd all played, with verve, and lots of heat right up to 3 am. The musicianship was consistently thrilling in spite of Terry's outwardly casual leadership.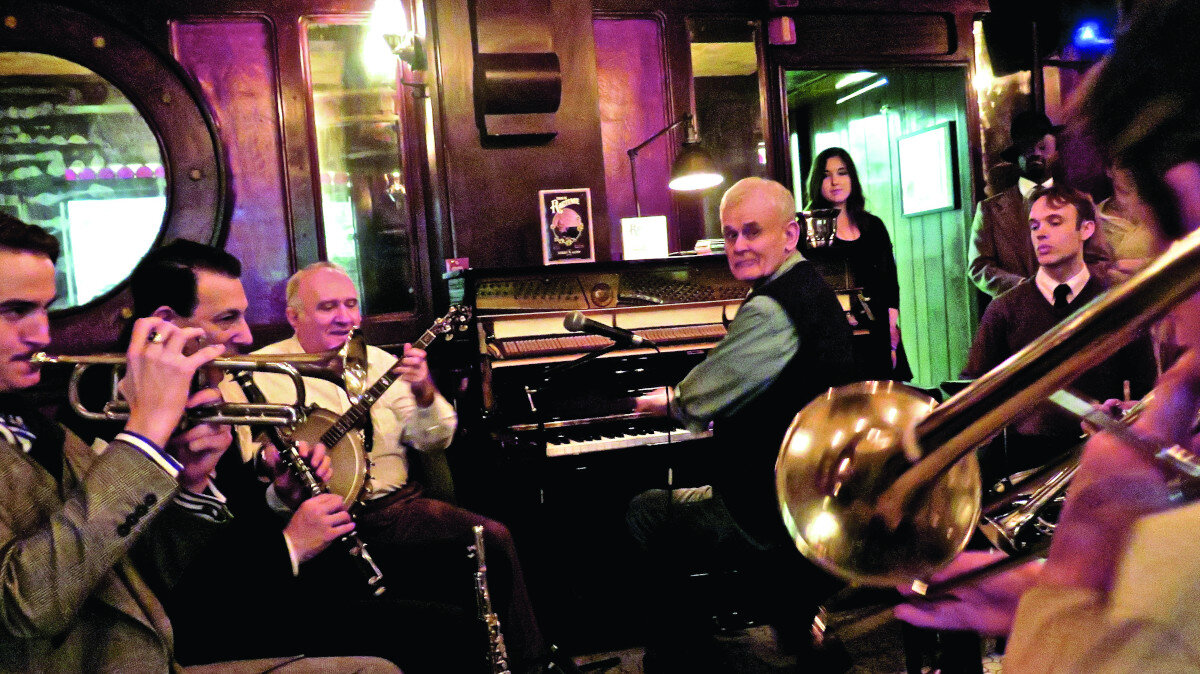 Terry is a marvelous raconteur, gregarious and wry. His vocabulary on the ivories is even more engaging, colorful, and encyclopedic. Early trad, honky-tonk, certainly Ragtime manners, and even classical references might surprisingly, and fluidly (often humorously but always skillfully) find their way into the hottest Tin Pan Alley or ragtime pieces (he plays Mozart's, "Turkish March" wickedly). His dexterity is enviable even to the young players who joined him; god bless him at 70+. His signature touches that demand that you take notice, like the carefully placed breaks that take a micro-beat longer than you anticipate—which leaves me on the floor every time. His repertoire seems to be bottomless and can include satirical and "salty" gutbuckets tunes (some his own, like his "classic" "Proctology"), lost gems, and standards. The band's interplay is effortless, seamless and breathtaking …well almost always…..such is the beauty of live, spontaneous improvisation.
Besides the usual cast of potential players, other NY seasoned veterans, (some lifelong musical associates of Terry's) and visiting out of town professional musicians dropped in, occasionally to play with "The Lost Boys du jour": Orange Kellin, Howard Alden, Evan Christopher, Barbara Rosene, Chuck Wilson, John Gill, Simon Wettenhall, Danny Tobias, Cynthia Sayer, Ed Polcer, among them.
To Terry's added credit, with a well-tuned ear for talent, he also draws and gives opportunities to many capable, young, aspiring musicians and singers—most of whom have grown into the formidable next-generation of New York's Traditional Jazz and Ragtime brain trust; among them vocalists Veronica Swift, Tatiana Eva-Marie, Tamar Korn, Molly Ryan, Cecile McLorin Salvant, Dandy Wellington; trumpeters Bria Skonberg, Jason Pover; trombonists Josh Holcomb, Jake Handleman, Emily Asher, Mariel Bildsten; reedmen Evan Arntzen, Adrian Cunningham, Elijah Schiffer, Jay Rattman, Peter and Will Anderson; banjoists Arnt Arntzen or Jerron "Blind Boy" Paxton and (when space permitted) bassists Rob Adkins, Joanna Sternberg, Sean Cronin, Russell Hall, and Tal Ronan.
How engaging could it be? One evening I noticed a middle aged couple in the corner intently listening, tapping their feet, bobbing their heads, beaming and swaying to every song and nuance for nearly all of the band's four hours. I assumed they were friends of Terry or at least serious traditional jazz lovers on a sojourn. At the end of the night, I introduced myself and asked if they were friends of the band or fans of the music. The gent replied, "Oh, no; we're from England, staying at the hotel; only came in for a quick drink. We never heard this kind of music; it's jolly good!" [Yes, he said "jolly good."] And she enthusiastically chimed in, at 3 am, "We've been visiting New York all week, saw everything, but this was the most exciting thing we've seen!" …And, trust me: the drinks aren't that strong at the Rum House.
Meanwhile regularly on weekends Terry was also holding court, in a subterranean Greenwich Village rathskeller (cum pool hall) called "Fat Cat"(which immediately became another of my regular "jazz crawl" destinations).
Actually he often held two distinct sessions at Fat Cat on weekends: One, sporadically, was strictly dedicated to his informed but imaginative solo stride and ragtime piano playing. He alternated (and sometimes co-hosted) these sessions with fellow pianist, Ehud Asherie and occasionally they'd invite guests to step-in, such as young Charlie Judkins (about whom I wrote recently wrote about in Jan.'s TST regarding his association with his partner, "Miss Maybell").
The other more regularly scheduled weekend session at Fat Cat he held was with his seven-piece (or larger) band, billed as his "Gotham City Band." They followed his stride program. For the Gotham City Band, Terry calls on a rotating roster of varying combinations of the musicians named above. The added room at the venue, however, allowed him to include drummers too, among them; Jay Lepley, Rob Garcia, Kevin Dorn, or Daniel Glass and very routinely Brian Nalepka (on bass and tuba and vocals).
The vibe of the Rum House and Fat Cat is different; partly because Fat Cat's ensembles are larger, the mix of musicians more varied, and because Fat Cat's audience includes more attentive devotees. But like his Rum House, no one leaves without being elated and wowed (frequently including the musicians).
While Terry is perfectly at home playing and wryly hosting salty, hot, barrelhouse jazz anywhere that pays, I've also seen him act as the stately senior authority and scholarly ambassador of stride and ragtime that he is. Perhaps most illuminatingly when he hosted, moderated and performed at a Ragtime Symposium presented by Jazz at Lincoln Center in which the other keynote guests were, Dick Hyman, Joshua Rifkin, Max Morath, and Mike Lipskin. This gave us the opportunity to savor performances and discussions that illustrated the similar and dissimilar styles of this distinguished panel of world-class stride, ragtime, and early jazz interpreters.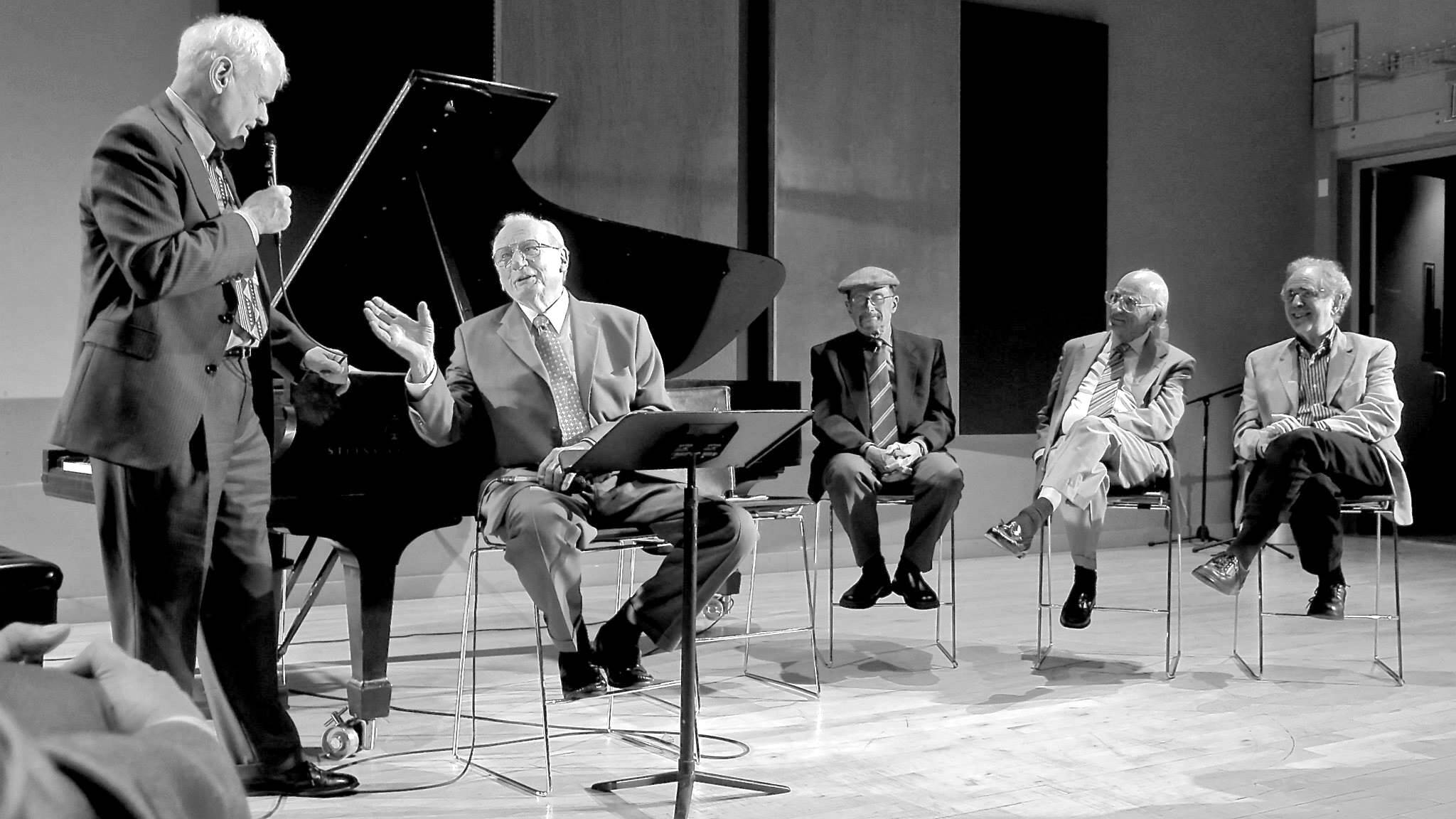 Long running engagements come and go and while others follow there are the scattered singular concerts. After five years at The Rum House and a change in the bar's music format, Terry (with the help of Turtle Bay Records' CEO, Scott Asen) moved his program, taking his Rum House and Fat Cat mix of musicians, to a quiet, roomy downtown spot (The Black Door) that became the Monday late late-night spot particularly for the cognoscenti and musicians from around town and the world.
All this while continuing to do other, stellar, one-offs (often smaller), where I got to see other, more intimate aspects of Terry's playing. Most notably duets with Tamar Korn at Casa Mezcal in Chinatown and The Dead Rabbit, and trios at swanky Black Tail bar in the financial district, memorably with Barbara Rosene and Michael Hashim.
No matter where he plays, in no matter what combination he plays, I'm always left marveling how he's able, consistently, to generate evenings of jaw dropping music (meaning I've literally found my mouth wide open and my jaw dropped, tune-after-tune, hour after hour, weekly, for years)!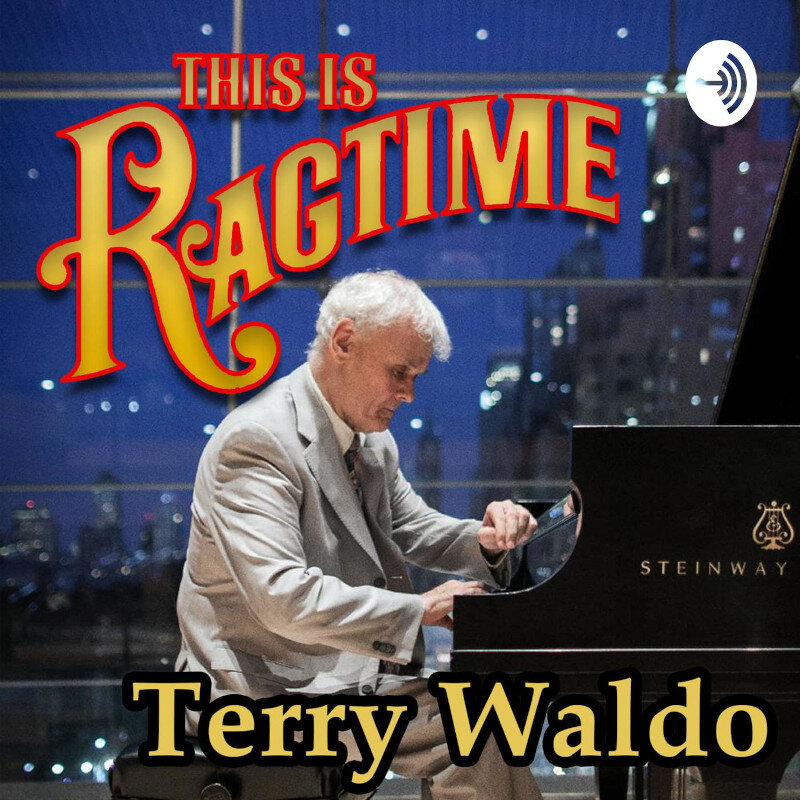 Even in today's frighteningly uncertain times Terry is masterfully forging forward with new projects with extraordinary vitality. He's using his new monthly podcast, This Is Ragtime, to recap his career's initial 41 years—those I regrettably missed.
His upcoming CD, I Double Dare You on Turtle Bay Records, featuring Tatiana Eva and other regulars from his Rum House daze (previews of which he's sprinkling into his podcast) prove that Terry is still growin', he's still crowin', he's still goin' strong!
Listen to Terry Waldo's This is Ragtime podcast on iTunes or via Listen Notes.