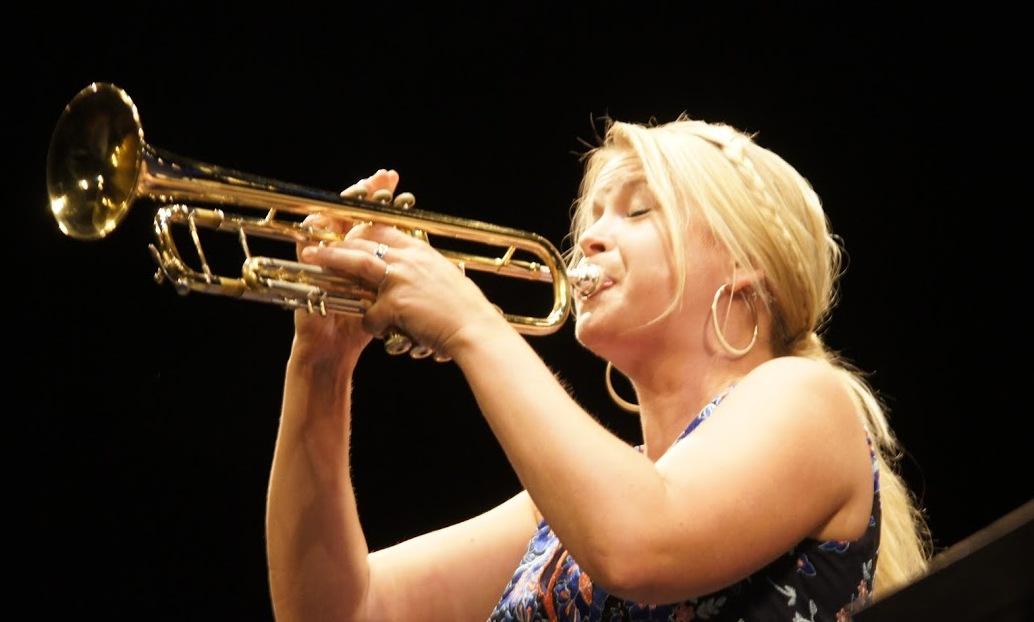 Bria Skonberg: A New Force in Jazz
Bria Skonberg: A New Force in Jazz
It was about 15 years ago that I first began to hear rave reports about a young Canadian trumpet player who was taking the Dixieland jazz circuit by storm. It wasn't long before the name Bria Skonberg began to appear in my column, and in 2008, we sat down for a full-fledged interview at the Holiday Inn in Sacramento.
In interviewing over 100-plus musicians over the past 30 years, I always try to find some distinguishing characteristic that sets that individual apart from all the others. What struck me about Bria in that 2008 interview was her seriousness, that here was a young lady who knew what she wanted to do with her life and was about to make it happen.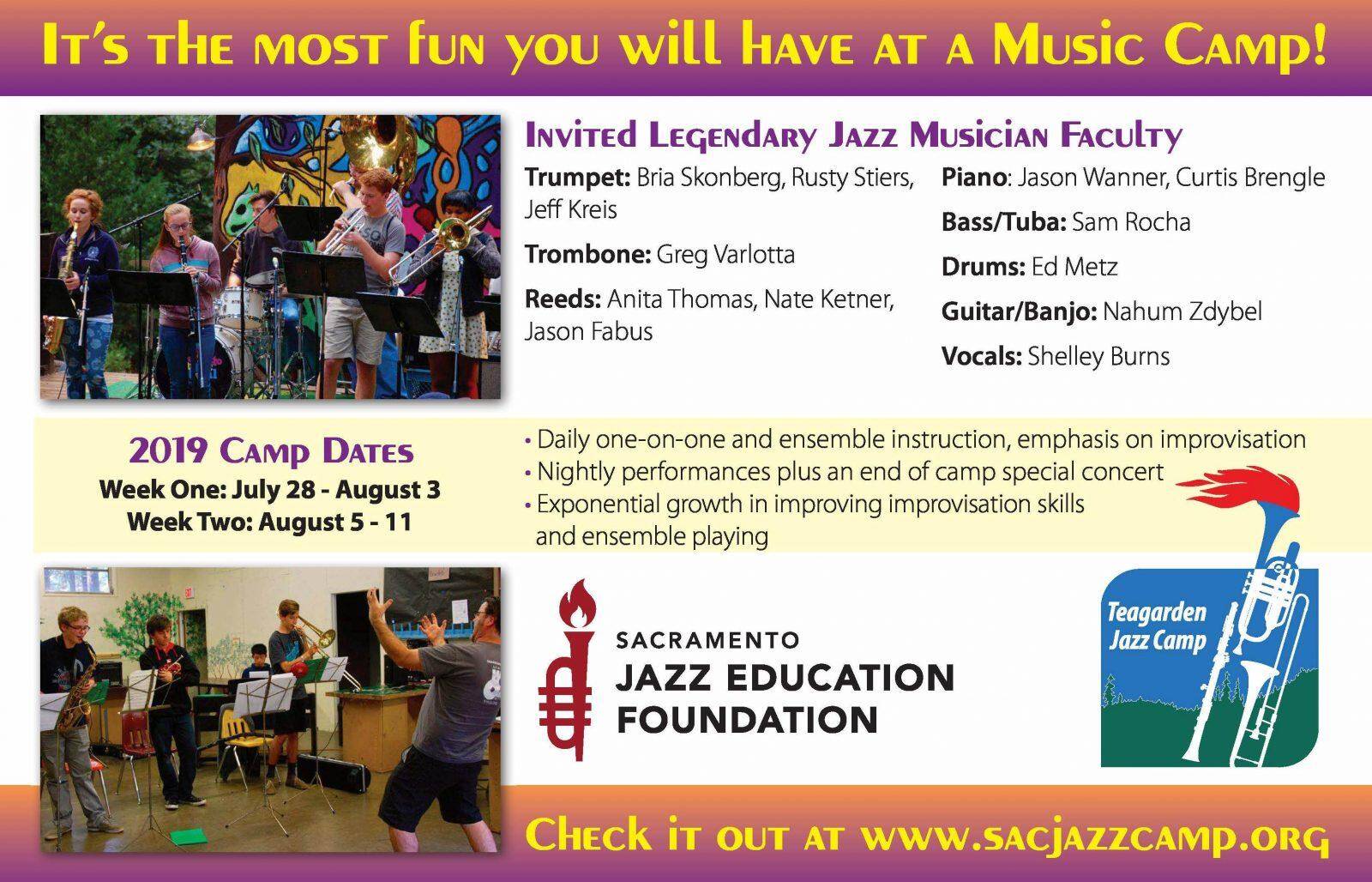 – The Move to NYC –
It may sound like the classic tale of "small town girl goes to the big city in search of fame and fortune." But for Bria, her cross-country move in 2010 from the family home in pastoral Chilliwack, British Columbia (population 83,788) to the teaming metropolis of New York City (20 million souls), by way of Vancouver, B.C., was a well-considered decision and an appropriate career move for this talented young musician.
"I knew I couldn't continue to travel from Canada all the time if I wanted to make focused progress in my career," she recalled. "I had enjoyed a certain level of success, but I found myself getting too comfortable. I needed to be challenged, to grow and to find out what I really wanted to say musically and what I could expect of myself personally. The competitive athlete in me eagerly took on the biggest challenge I could face—that being 'if you could make it in New York, you can make it anywhere.'"
"It was a huge transition, and the learning curve was steep, but fairly quick. Who knew immigrating to another country and forging an obscure career would be so tricky. The good news is that I won the friendship lottery and had amazing people from whom I could draw information, inspiration and support."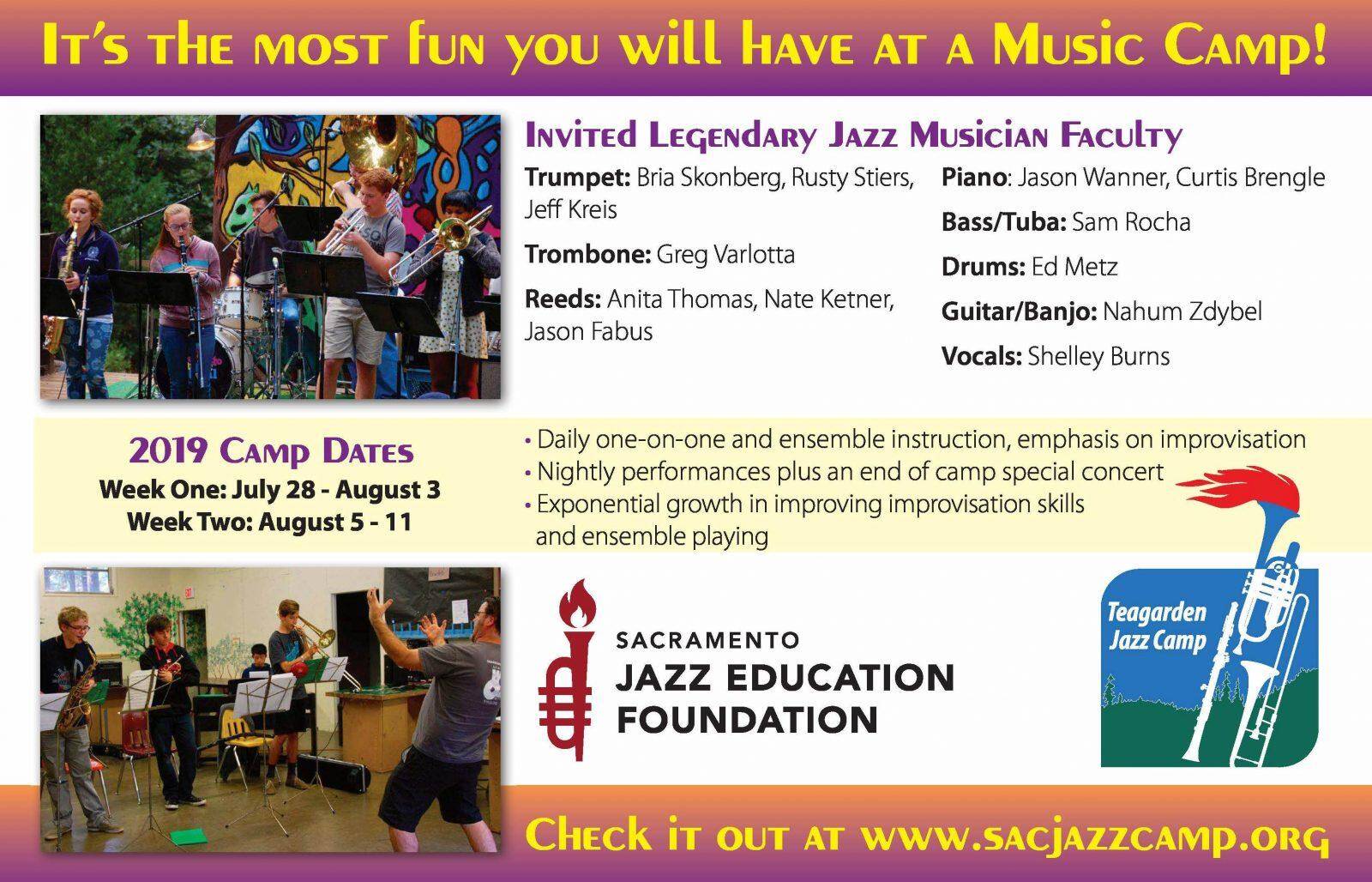 – Settling In –
Bria devoted that first year in getting to know the city, in making contacts and developing relationships with venues that might hire her. "I probably said yes to every group that asked me to play with them," she chuckled. "It wasn't until the second year that I had my first gig as a leader. I found it was important to have a theme and not be just another musician. So I came up with Brass and Belles where I paired singers with well-known trumpeters.
She studied under veteran horn man Warren Vaché for three years where his emphasis was on classical training. "We never talked about jazz. Warren was always direct, uncensored and effective for my focus. He would say, 'The most important tool you have are your ears. Use them. The question to ask is always 'does that sound good?'"
Bria realized early on that Louis Armstrong set the standard for all trumpet players, and she has demonstrated a natural ability to absorb the critical elements of her craft. What impressed Paul Airey, one of her early mentors back in Canada, was how mature she was with her melodies and her musical statements, her rhythmic ideas, her jazz ideas. He was quoted as saying, "She exudes a special quality that few people possess, an exceptional talent and determination and drive to perform and excel. If anyone can make jazz look cool in this electronic age, it's Bria Skonberg. She personifies the joy that's essential to this music."
– Taking Musical Chances –
While her early years were based on traditional jazz, she has chosen to take some musical chances, wanting not only her voice to be heard, but her "inner voice"—her ideas about music of a more contemporary nature as well as her confidence in her music. "I'm mostly drawn to a healthy balance of rhythm, harmony and melody."
She has never lost track of those traditional roots, saying, "It's important to me to know where the music came from and how it came to be. Through writing original music, I've learned that the thing that keeps music contemporary is putting yourself in it. That's what makes it modern."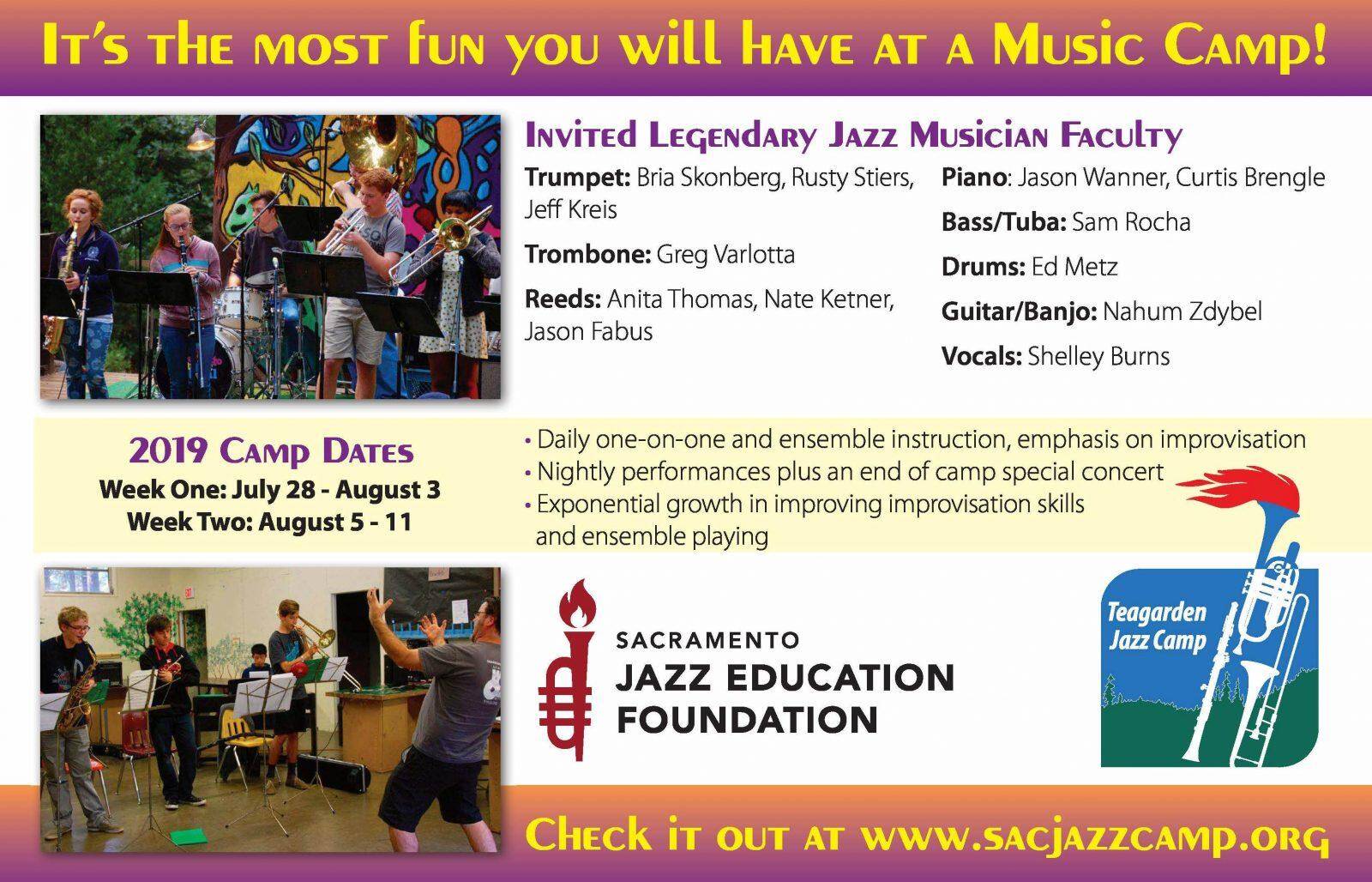 – Accolades –
It wasn't long before one pundit extolled, "Bria Skonberg has blown into the Big Apple with all the right tools. Her immense talents include a unique, almost contemporary spin on the more traditional jazz and swing the scene was built on. She was taken the somewhat tired and played-out New Orleans sound and infused it with a sonic freshness."
When her So Is the Day CD was released, another critic described it as "a breath of fresh air in a stuffy room. Here is a singing trumpeter who has taken everything about jazz since Louis Armstrong seriously and internalized it."
Downbeat Magazine recognized her as one of "25 for the Future," saying, "Bria Skonberg has been a force in the new generation with her bold horn melodies and smoky vocals, and adventurous concoctions of classic and new."
She signed with Sony Music Masterworks' OKeh Records in 2016 and released her debut LP, Bria, which won a Canadian JUNO award and made the Top 5 on Billboard jazz charts. Her second Sony album, With A Twist, released in 2017, features an ambitious large ensemble orchestra arranged by Gil Goldstein. Her take on Leonard Cohen's "Dance Me To The End of Love" has garnered over 1.5 million streams.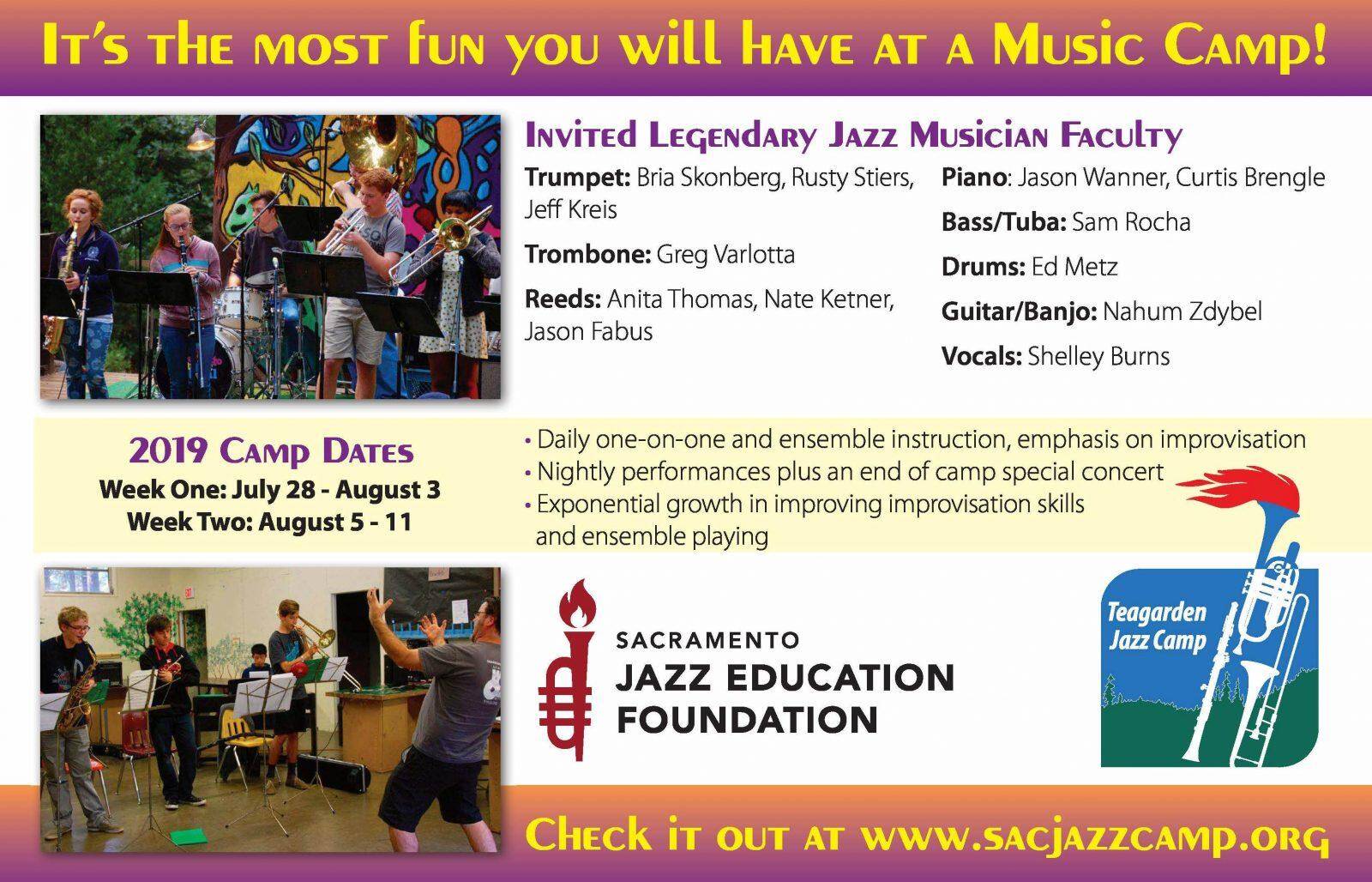 Her curiosity as an artist has led to an eclectic repertoire and unconventional performances. In the last year, Bria has performed the music of Louis Armstrong and Aretha Franklin and she recently sang "The Star Spangled Banner" at Madison Square Garden for a New York Rangers game. She has appeared at the prestigious Newport Jazz Festival, Monterey Jazz Festival, New Orleans Jazz & Heritage Festival, and over a hundred more.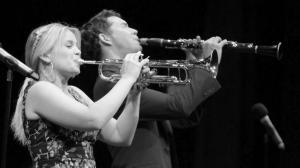 – Bridging Styles –
Bria has used the term "trad fusion" to describe her music, saying it is steeped in the swing and syncopation of 20s and 30s hot jazz, yet shaped by a range of other aesthetics of jazz, Broadway cabaret, modern pop, and beyond. "I'm known for doing the hot jazz stuff, but my real forte is bridging all these styles together and taking people on a journey. People generally leave my concerts saying, 'Wow, that was an experience.'"
This ambitious young lady tours roughly 20 weeks of the year, giving concerts. She finds time to give educational clinics at colleges and universities whenever possible, including two weeks at jazz camps. She was recently named Resident Artist at the Louis Armstrong House Museum and has done outreach performances for Jazz at Lincoln Center. She has a manager, agent and production assistant to help her maintain this busy schedule.
– Good Advice –
She co-founded the New York Hot Jazz Festival in 2012 with producer-promoter Michael Katsobashvili and then in 2015 joined with Molly Ryan in establishing the New York Hot Jazz Camp for adults. Her advice to aspiring musicians is: Work hard every day. Practice as much as possible. Create a schedule that includes pursuing opportunities, because that's what it's going to take. Don't expect anything to come to you. She has 15,000 followers on Facebook.
Calling herself a student of life, Bria Skonberg at the age of 34 is obviously a highly-motivated and goal-oriented person who is enjoying rewarding success in her chosen profession. She will tell you that while the three Ts—Trumpet – Training/Physical Activity – Trust—are the key elements of her life at present, her true credo is "Reaching out to somebody makes every day a good day. People helping people make for a better world."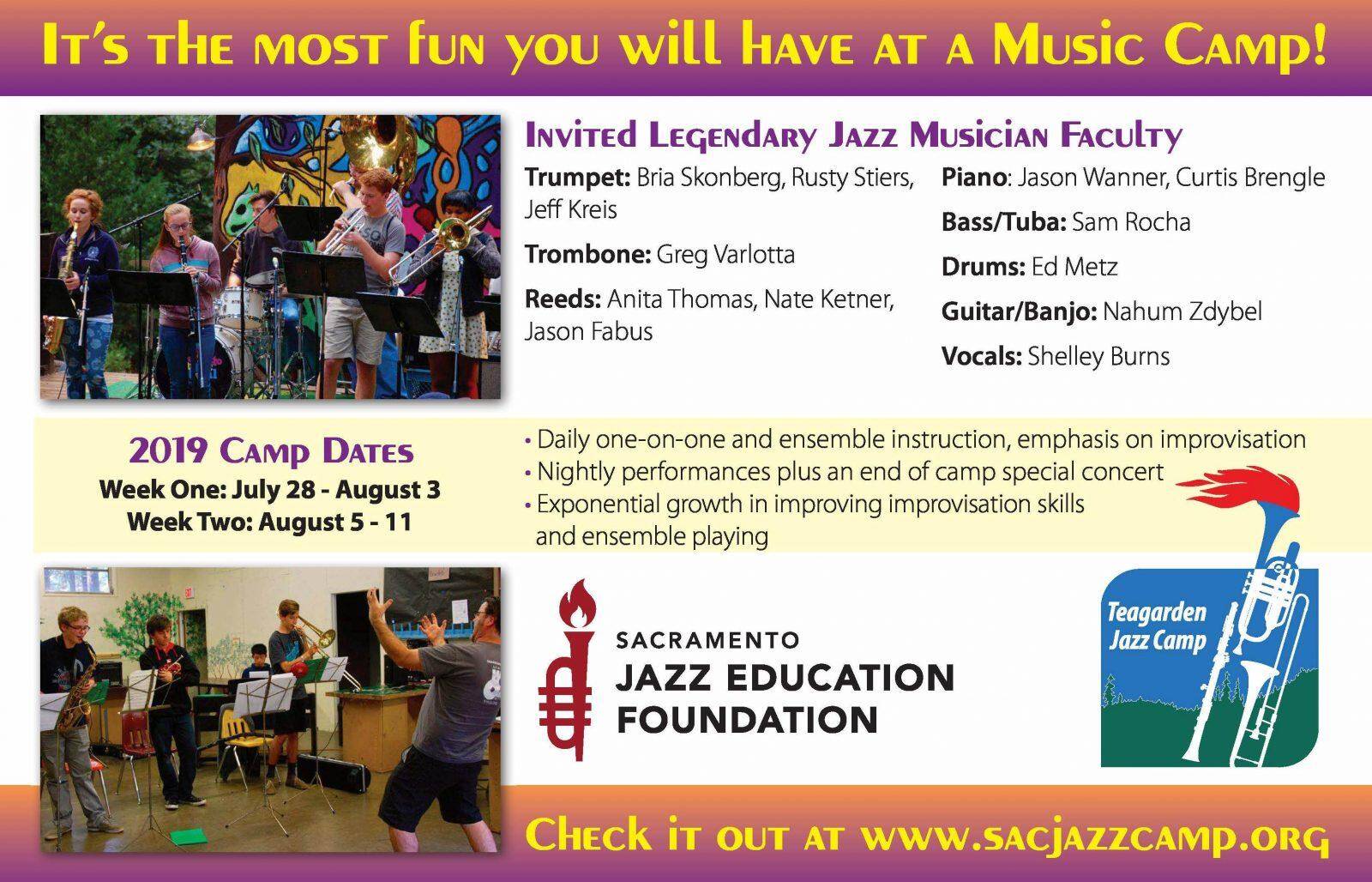 ---
Related: Bria Skonberg: Three Albums Compared(2018), The 51st Eight: A Northern Light- The Education of Bria Skonberg (2008), A Hot Time In The North Country (2018), A glimpse at history!(2007), Bria Skonberg –Captured in the lenses of Lynn Redmile(2012)