Even 11 years ago can seem like history. In these four pages from our The American Rag archive, you can see an extensive profile of Dan Levinson, a first glimpse of Bria Skonberg, a discussion of the perils of copyright for trad jazz fans, and a letter from France, written by Katie Cavera. The Levinson story runs to several pages and snakes through the whole issue. It deserves to be made available.
We've added all of our back issues online. Next, we'll keep going with an archive of The American Rag. We have full issues going back to 2007 and many feature stories back to 1999. The process will be slow, and labor intensive. But we love challenges of the archival sort. If you have a set of American Rags older than 2007 we'd love to see them!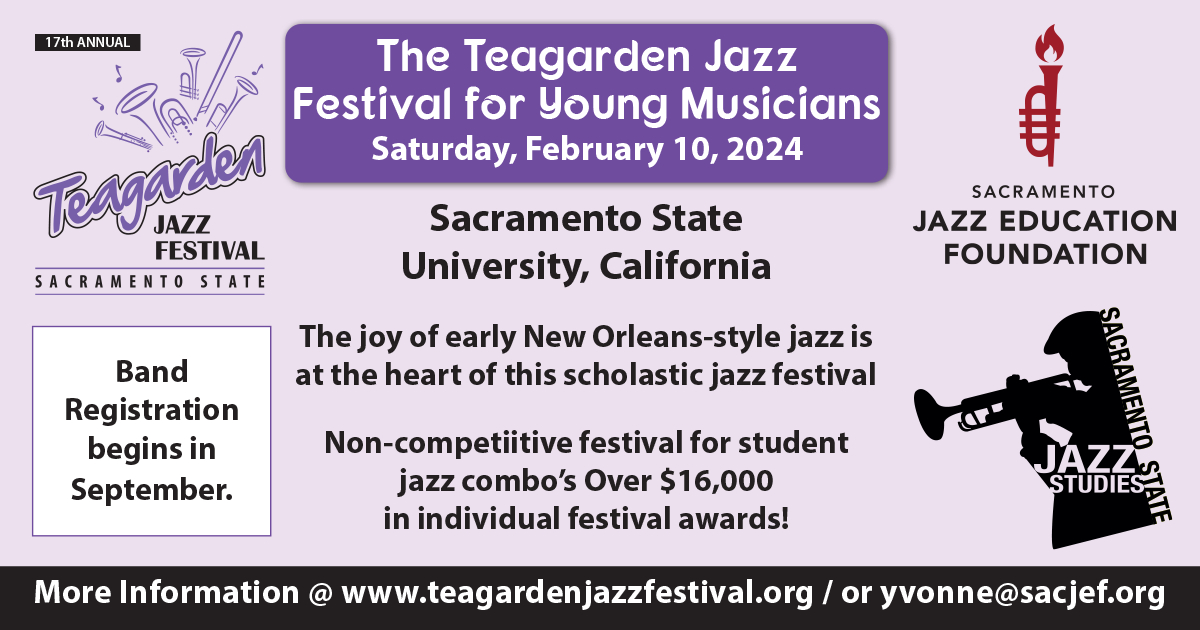 Show us your support by subscribing.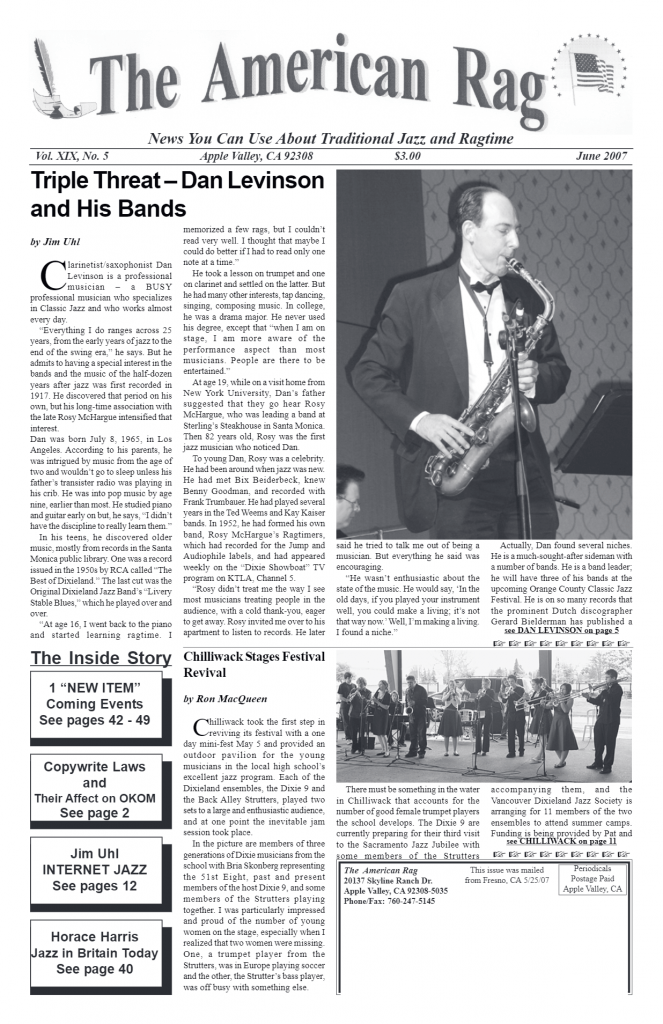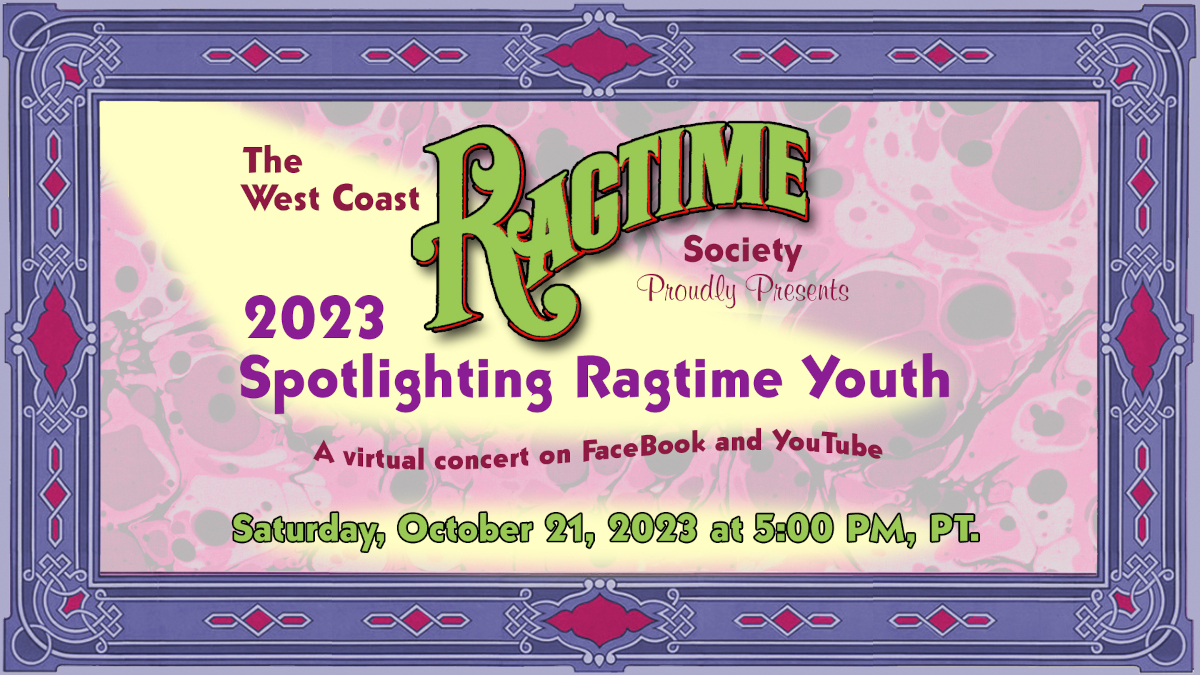 Related: The 51st Eight: A Northern Light- The Education of Bria Skonberg (2008), A Hot Time In The North Country (2018), Bria Skonberg: Three Albums Compared(2018), Bria Skonberg: A New Force in Jazz (2018), Bria Skonberg –Captured in the lenses of Lynn Redmile (2012), Dan Levinson Octet at the Bickford, November 12, 2018, Dan Levinson's Seven Sons of Rosy(2017), Bandleader Dan Levinson Celebrates a Century of Jazz on Record(2017), Olivier Lancelot, Knight of the Ivory Table, Bids Adieu- A Personal Remembrance by Dan Levinson(2018)