Danny Tobias has been a fixture on the jazz scene for a long time, playing with Kenny Davern, the Midiri Brothers, and many others. Unlike all my other interviewees, he has been a public-school teacher for almost as long as he has been a professional jazz musician. His answer to my first question shows his great wisdom.
Schaen Fox: Is there anything special you wish to talk about?
Danny Tobias: I'd like to mention my wife, Lynn Redmile and how supportive she is of my craziness of playing gigs all the time. Besides being my wife, she has been great for my career. She is a photographer. She currently works for Good Housekeeping in New York, and freelances. When the Wall Street Journal, Hot House, and all kinds of magazines needed a photo of a musician, they will use one of hers.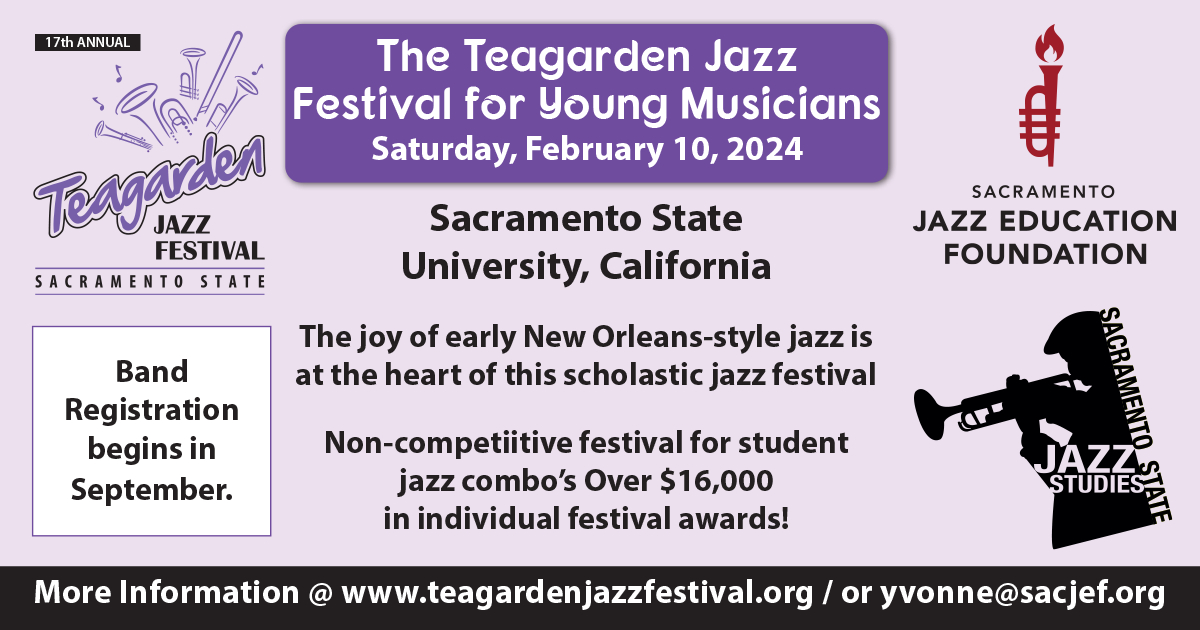 They have also been used for album covers. She has an archive of jazz photos, because she would go to a lot of events and just take photos. That is how we met at the Ear Inn. I think she was just taking pictures that night. I commented that I liked her pictures, and then we didn't see each other for another year, until the Princeton Jazz Feast.
Are there any other members of your family or your parent's friends who have made music their career?
My sister, Meg Hanson, is very, very talented singer, piano player, keyboardist, and she plays guitar. She played in a Motown review around here. Honestly, she is the talented one in the family. If she heard a song on the radio, she could figure it out and just play it.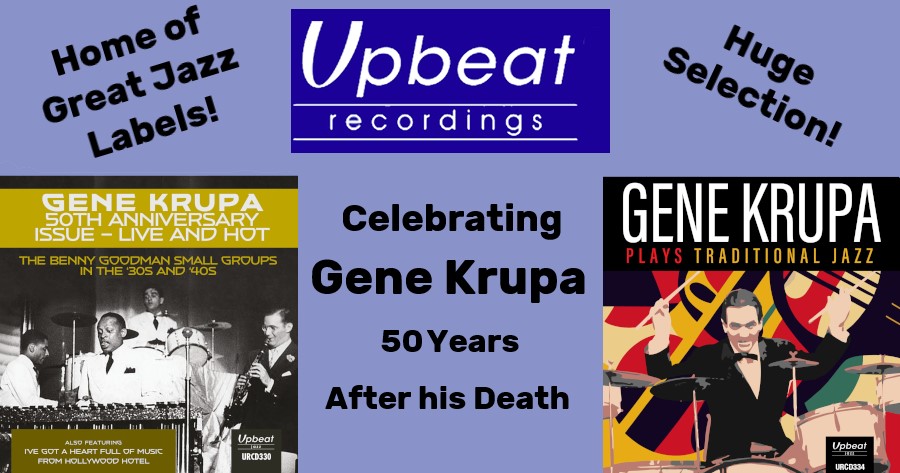 What about getting your grandfather's horn?
No, that whole story is fake. I just tell it for laughs. My mother played piano. She and my dad would go out to places in Trenton where there were piano players, and you could get up and sing. It was Karaoke before there was Karaoke. They both had good voices and just loved it. We would have parties at the house with everybody around the piano singing. They would wake us up and my sister would come down and play the piano. I would have to play my trumpet. At the time, we hated it, but looking back it probably made us want to perform.
When did you start taking music lessons?
I took piano lessons first with Doctor Jake Wig, the band director at Nottingham Junior High School. He knew I played trumpet, and told me, "Stick to the trumpet." I did, and got serious about it in middle school. I had a teacher named Ernie Brahm in high school. He taught me Haydn's Trumpet Concerto, and when I tried out for the All State and events like that; he got me through them. In college, I took lessons from Don Benedetti. Ernie Brahm and Don Benedetti were both great teachers even though they were not in the jazz world.
After high school, you attended Trenton State (Now The College of New Jersey). Is that where you met Tony DiNacola?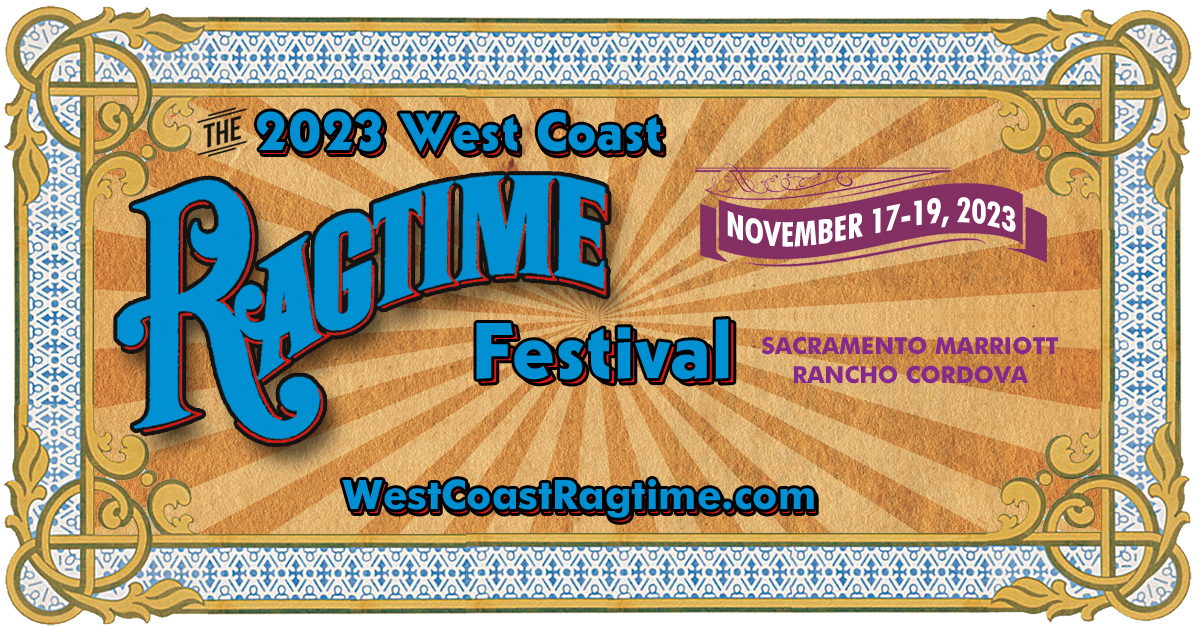 I met him at Trenton State. He was the jazz band guy, and I would go to hear him at the Ratskeller, the campus bar, with Kenny Davern or Sal Nistico, or whoever he brought. I got to sit in sometimes, but I never really got to play with him until I had graduated. He was sort of a second father to me. In college, he was someone I could talk to. I once told him I was thinking of buying a car. He said, "If you buy a car, you are going to have car payments. If you have car payments, you are going to need to find a job." He talked me right out of it, because I wanted to play. He was wise.
When we started playing together, if I was doing something that he didn't like, he would pull me aside after the set and say, "Don't do that," or "Try this." He was very patient with me, especially in the beginning. He was so musical, that any advice he had to give, I was soaking up because he was such a great musician. Quite a lot of the gigs were not so good. On the bad ones, he would say, "It is wrong to keep this money. Let's go spend it so as to not be tainted by it." We would go to eat and drink. Sometimes, after a late-night gig, if nothing was open, we would go to Tony's house, and he would just pull stuff out of his freezer, and make just great stuff. I used to watch Tony, and that is how I learned to cook. That was my favorite time, staying up real late and just talking. Just the best.
Then I went down to Glassboro, and took lessons from George Rabbai to really learn jazz. I could always play, but I wanted to get better. George was great. He is still one of my favorite trumpet players in the world, and favorite person too. He is just a great guy. He taught me the scales that go with the chords, the real nuts and bolts, and theory about playing jazz. And he got me to practice. I was playing jazz already, but I was just playing by ear. I still do play by ear, but he got me to understand how to practice jazz. As a person, he is the funniest and warmest guy. He has the most beautiful sound on the trumpet, and the jazz that he plays is just exquisite.
I have also studied a lot with Warren Vache, and still do when we play together. I got to know him playing with Kenny, and being in that circle. Anytime I could hear Warren, I would go. I really got to know him from hearing him at the Cornerstone. I had a steady Saturday night gig at the Scanticon in Princeton for ten years or more. If Warren was playing, after my gig I would go, and sometimes he would let me sit in. Warren has been great to me. When I took my first lesson with him, he gave me a copy of his album Warm Evenings with the Beaux Arts String Quartet. It was the most beautiful tone on the cornet that I had ever heard. I've been striving for a tone like that ever since. We get together once every couple of weeks to play duets together, not jazz, but I have an old book of Italian duets that we play. Then we go out and eat ice cream.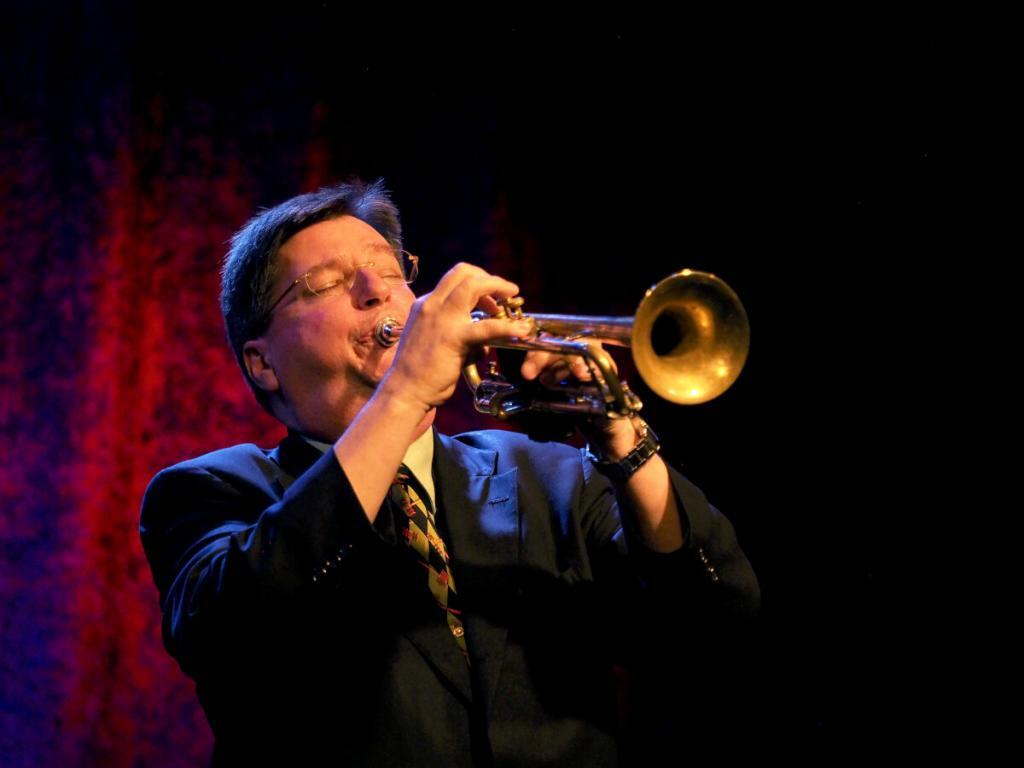 Do you have any special memories of Metuchen, New Jersey's beloved Cornerstone?
I would sit in with Kenny or Warren, and then I got gigs of my own there with John Bunch and Tony DiNicola. That was a thrill. My favorite memory is of Joe Buttifuco, who was always at the Cornerstone. He would have fundraisers for St. Jude's, with a full Dixieland band of me, Kenny Davern on clarinet, Tom Artin on trombone, Marty Napoleon on piano, Tony DiNicola on drums, and maybe Murry Wall on base. We would play, and Joe would put the squeeze on people for donations to St Jude's. I have a recording of that night. Frank Nissl was a big jazz fan and he brought his digital recorder. That is an awesome souvenir to have. That band felt great.
Do you have any other career souvenirs you care to tell us about?
There was a guy around here named Chubby Chatten. When I was just starting to play trad jazz gigs, he was The Guy around here. He had a temper, and would leave gigs that weren't to his liking. Then I would get called to fill in his space. That is how I started working with Tony. When he passed away, his wife asked me to go through his things and let her know what was worth selling. So, I have all his handwritten music. She gave me his cornet which I still play. Kenny gave me a bow tie that belonged to Bobby Hackett, and two that belonged to Eddie Condon. The Eddie Condon ones were hand made by his wife. I can't wear them, they are too short, so they just sit in a drawer. And, I have so many pictures, because Lynn is a photographer.
Since your early teachers were classical players, what attracted you to jazz?
I feel that I could always improvise a little from the very beginning. I could harmonize parts and stuff like that. I just loved it. My brother gave me a Christmas present when I was 12 or 13 of the Dizzy Gillespie big band when they did big band bebop. I heard Dizzy and I thought, "What the hell is that?" That caught my ear, so I would go to yard sales and find anything that had trumpet jazz. I was on fire to find stuff. Then I heard Maynard Ferguson and that blew my mind.
When I was 15, I got into a big band, The Lamplighters. That band had stock charts of bands like Glenn Miller and Benny Carter. I was in high school and my parents were really cool. They were super supportive and let me play. We were working like three nights a week, and I was in the jazz chair. Nobody else wanted that, and I loved it. I got to improvise a little eight bars here and there. That set me on my trajectory. I never wanted to be the lead trumpet player; I wanted to be the jazz trumpet player.
When you got out of college, you got a gig on a cruise ship. What was that like?
I wanted to go on the road with a big band or something. I called Carnival Cruises and they offered me a job over the phone, which was crazy. The deal was I had to fly to LA, get on the boat, and if I didn't cut the book, I'd be off the next week. I was scared to death, but I went out and did it. I stayed on for about a year. On the boat were two or three of us who were real jazz guys. We would stay up all night and play. It was a great experience. I learned a lot, and I enjoyed it, but a job opened up right in my town, and I took it. I'm glad I did. I was able to teach, play, and raise my kids in a house.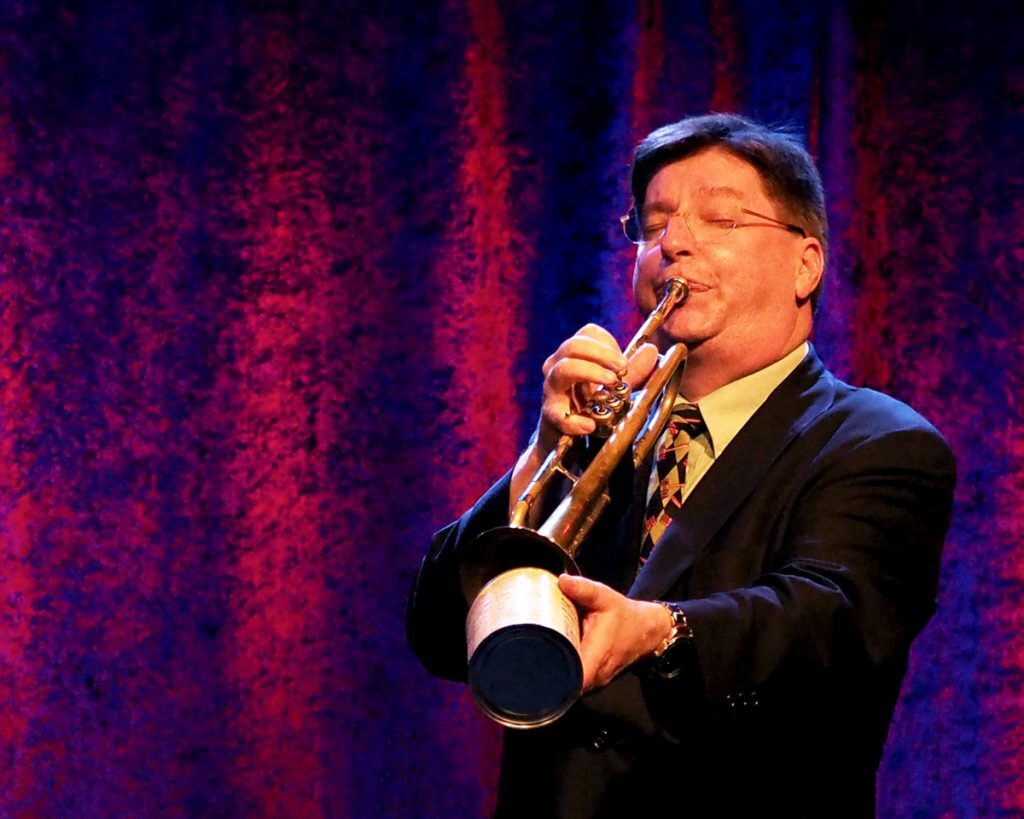 That job has been teaching music in public school. How long have you done that?
This is my 35th year. I'm in elementary school, so I start them out. I love it, but it is time to move on. I'm retiring at the end of the school year. I've had kids in college, so it didn't make sense to retire. Now one is out, and the other is in his senior year, so now is the time.
Teaching elementary school kids is different from playing a band book. How long did it take to feel comfortable with your teaching?
When I first got the job, I was a good musician, but I wasn't a good teacher. I was nervous and … not… good. My first year, I was ready to quit. I had my letter of resignation written, but I stuck it out, and I'm glad I did. It probably took me two or three years to get good at it.
Did you play many gigs during that three-year period of trying to get comfortable in your teaching?
I've always played as much as I could. Elementary school is good for that because you don't have weekend responsibilities. I kept my two careers going. I didn't ever want to not play. That is my first love. I wouldn't give up playing to teach. I think I would give up teaching to play.
Have any of your students gone on to careers in music?
Yes. A couple went on to study jazz in college. One, Jeffery Reed, lives in Australia now, but he is playing. Others have become teachers, which is very cool. Three or five are teachers in my district who I taught when they were little. That is a really good feeling.
You often play at the Ear Inn in New York. What is that place like?
It is on the register of historic places. It was built, in 1817 with a nautical theme as it used to be right along the river. Now the river is now two blocks away, because as they built the city, they just dumped material down there. It looks like it hasn't really changed since then. It's a small old bar with the original ceiling and crooked floors. It is so funky that they nail paintings and posters to the ceiling, so every place you look there is something fun to see. I still see stuff I've never noticed before. It's my favorite place to play. It's just great. The second floor isn't opened to the public, but there used to be a magazine called The Ear published there. I think that is how the place got its name.
How did you start playing there?
Jon Erik Kellso has had that gig for something like 15 years. As soon as he got it, Jon or Matt Munisteri asked if I would be Jon's sub. It has been a great, great experience for me because I get to work with the best guys in New York City. I have to thank Jon Erik, because I've loved every minute of it.
How's the crowd?
It's weird, because you get regulars that come for the music, but it is also a neighborhood bar. So, you get people who aren't listening to the music at all, and they are talking. We play right next to the bar in a very tiny space, and sometime the talking is so loud it is annoying, but most of the time it's so loose. It's not a concert situation or like Birdland where people paid to get in and listen intently. This is no cover and people aren't listening to the music at all, but the people who are, are really listening. The musicians are free and can play whatever they want, that makes it fun. People come and sit in, so it becomes a cool hangout.
How did you meet Jon Erik?
When he came to town, he made a splash because he plays so well. I love his playing. He used to play at the long gone Cajun on 8th Avenue and 16th Street. I also played there with Kenny Davern and different bands. That's how I met him.
You also play with the Midiri Brothers. How did you connect with them?
When I was a junior in college, I worked at Great Adventure Amusement Park in a half marching, half Dixieland band. In the band, Paul Midiri was playing tuba or trombone. The leader of that band was Ed Metz, the drummer, and we played every day. Then through Paul I met Joe. They gave me the recordings of Louis Armstrong's Hot Five and Hot Seven. I had never dug Louis Armstrong because I just thought of "Hello Dolly," and his stuff like that. I heard these records and that was, "Wow!" That was eye opening. I was a bebopper, and I wanted to play bebop, and I still do, but I started working back to Louis Armstrong, Buck Clayton, Bunny Berigan, Bix Beiderbecke and everything.
Your new CD is No One Else But You. How did it come about?
For the last couple of years I've had a Christmas party gig with David Ostwald for an insurance company, Mutual of America in New York. Mark Shane has been the piano player, and he has a recording studio in his house. So, two years in a row, Mark has said, "You should come up." By the third year I took him up on it. We just talked on the phone deciding what tunes to play. It is a two- or three-hour drive from my house, and when we did it, we did it in two sessions. It was really fun, but a test because it's a long trip. So, we didn't do many second or third takes. He is so good he's kind of flawless, so it brought up my game to play with him. I think it came out good. I like it.
Did you work on arrangements beforehand?
We just did head arrangements on the spot. We would say, "All right, on this tune let's do three choruses, and on the third, let's do stop time and go back to the bridge." We just made kind of a road map of it, so it would sound organized. That was it. That also keeps you on your tippy toes, because if you screw up, you have to go back and do it again. I made a very limited run of CDs when I ordered them, and they are just about gone. That's a good thing, so I think I'll have to order more, or I could just make another CD, because there are so many great tunes. That would be fun.
How did you get Michael Steinman of Jazz Lives fame to write the liner notes?
He is delightful. I met him at the Cajun in the distant '90s. He's a gigantic jazz fan, and he liked my playing. He said, "If you ever make a CD, I'd be happy to write the liner notes." So, I took him up on it. He goes way out of his way to document and record gigs, writes his blog and spreads the word. He is a real true jazz lover. He is not a musician himself, so this is an avocation. He is out all the time, hearing music. He knows his stuff, is really down to earth, and real friendly. I couldn't be happier with having him write the notes.
Has the internet proven to be of value to your career?
It has. I post things on YouTube and Facebook, and it helps people keep you in mind when they need a player. I've gotten calls from strangers who have seen my videos, like a guy who saw a video of me playing at Birdland. He was writing a song about New Orleans, and he wanted a trumpet in it. So, I got a little recording gig because he saw a video of mine. I sell some CDs, because people see Michael Steinman's Jazz Lives things about me. People aren't buying records anymore, so you have to make a splash any way you can.
Would you retell your story about the young Spanish girl who learned one of your solos from the internet?
A few years ago, somebody told me that Alba Armengou, this girl in Spain, had transcribed my "Strutting With Some Barbecue" solo from the Ear Inn on You Tube. I checked it out, and she did. It was amazing. Joan Chamorro in Spain puts together big bands with kids and they are fantastic. Scott Robinson, Jon Erik Kellso, and Scott Hamilton have all played with his bands, and he has a million things on YouTube. Alba was eight at the time. I was blown away, and wrote her a little note to say, "Bravo, and I'm really thrilled that you transcribed my solo." Her parents responded, and said how well she was playing. She is 18 now and still playing and singing. Check her out on YouTube.
What is the best advice you ever received about having a career in music?
When I was in college, Doctor David Uber, the trombone teacher there, said, "Play, but teach." I took that to heart. I would worry about playing high notes and other things, and Kenny said, "Do what you do, and try to be the best in the world at it." I think that is "Don't try to work on what you don't have, work on what you do have."
Bill Veeck said Satchel Paige was "born to be everybody's most memorable character." Do you have a most memorable character that you have worked with?
Kenny was a real personality for better or for worse, and I think about him a lot, and Tony of course, but Kenny had a bigger impact on the way I approach playing. Also, in that same category, I'd have to put Scott Robinson. He is like a mad scientist genius. He is also the nicest guy in the world. One of the great things in my life is I get to play with him. He has his ScienSonic Studio, and a barn full of instruments. He is the most interesting person I've encountered in the music business.
This has been fun. Thanks.
Thank you, I appreciate it.
---
Visit: dannytobias.com