Ricky Alexander is the quintessential New York jazzman of the twenty-teens. After being exposed to civic and legacy bands while growing up in the DC area he set his sites on a career in classic jazz and is making it work.
He gained a B.A. in Jazz in Maryland and more recently a Master's in Jazz Performance from New York University. Since arriving in New York in 2012 he's been working as a sideman playing saxophone and clarinet with a number of bands that will be familiar to our readers; Vince Giordano and the Nighthawks, Glenn Crytzer's Orchestra, The Louis Armstrong Eternity Band, Dandy Wellington, the New Wonders, the Grand Street Stompers, and with ragtime pianist Terry Waldo. He also leads The Early Bird Jazz Band, providing from three to nine musicians for all sorts of events. He's busy enough to say proudly that he makes his living solely from performing.  Isn't that the dream?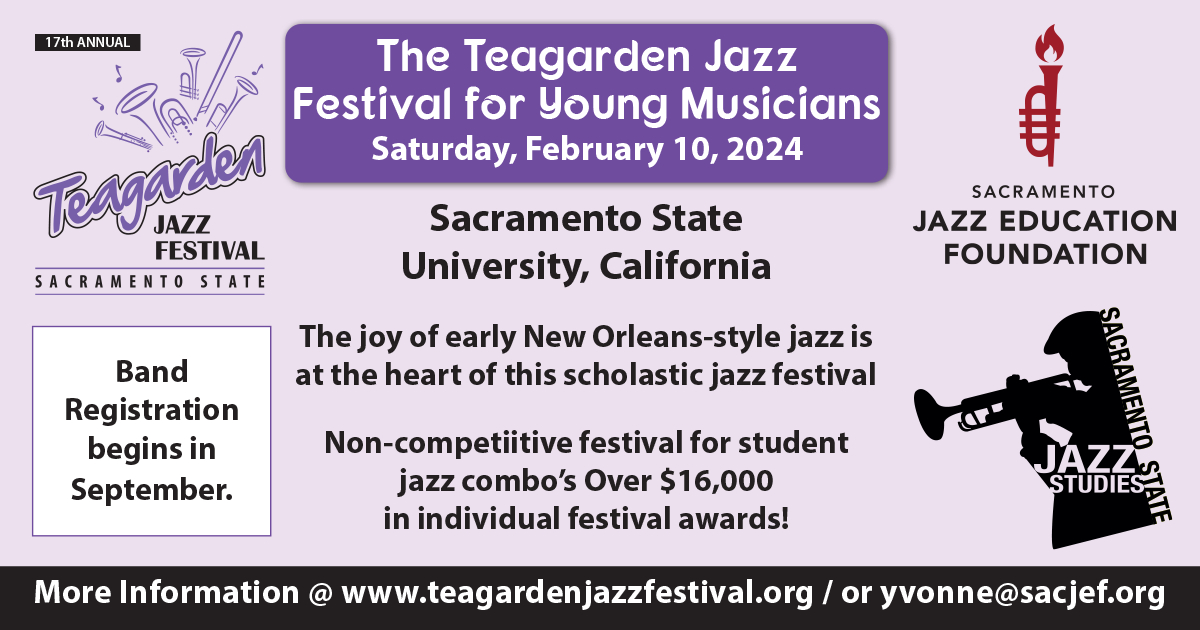 Unlike many similarly situated New York musicians who dip into other styles from avant-garde jazz to classical experiments, he is squarely focused on the classic sound that first caught his ear. That is certainly what he delivers on his debut album, Strike Up The Band.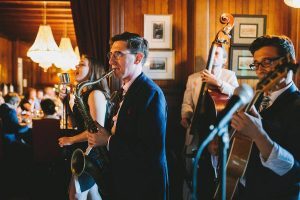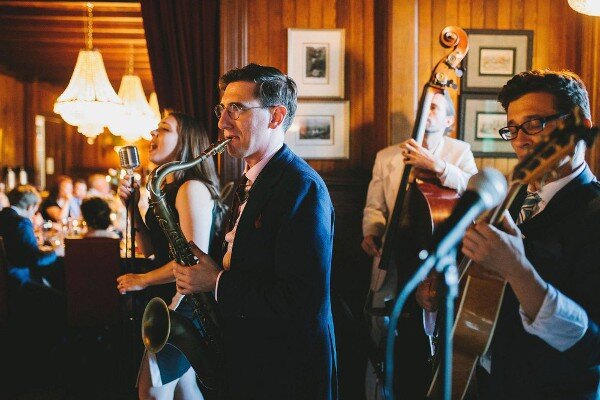 Alexander plays tenor on the album backed by James Chirillo on guitar, Rob Adkins on bass, and Andrew Millar on drums. They keep it chill and melodic with just enough forward motion to pull you in. Alexander's experience playing for dancers is evident. These are all fine musicians with dynamic backgrounds. Chirillo works regularly with the Jazz at Lincoln Center Orchestra, has recorded on innumerable albums for notable jazz figures, and has appeared on jazz soundtracks for films like The Aviator.
Originally from British Columbia, an area that has produced more than its share of this generation's traditional jazz players, Andrew Millar is a first-call drummer in New York City and has appeared with all the top swing, trad, and straight-ahead jazz musicians working locally.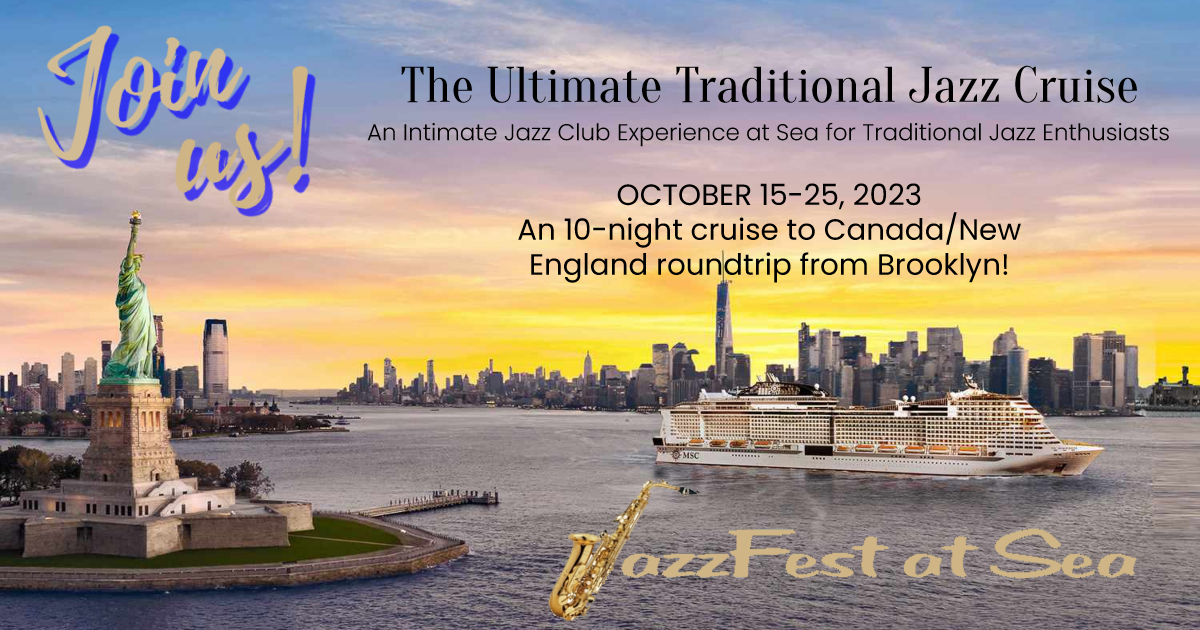 Rob Adkins has played bass with an assortment of young traditional jazz and swing groups including the band's of Emily Asher, Tamar Korn, Dan Levinson, Gordon Au, Mike Davis, and Ehud Asherie. You get the idea. These are busy guys.
The music they make here, however, is anything but. It's a smooth album of pleasing standards from Porter, Gershwin, Rogers and Hart, and other luminaries. The lyrics are charmingly presented by Martina DaSilva. She leads The Ladybugs, a jazz vocal harmony group in New York, and her voice, and technical control of it is extraordinary. She's had internet fame in appearances with Postmodern Jukebox. 
The highlight of the album is "And The Angels Sing". DaSilva's delivery of this complicated lyric captures the undefinable emotion perfectly, and the band kills it from the opening drums to Alexander's long solo.
She also charms on Rogers and Hart's "Where or When", and several more of 11 mostly vocal tracks.  Alexander is fortunate to have her singing with his own Early Bird Jazz Band.
"Skylark" is an instrumental highlight, one of several places where Chirillo is able to strut more fully. Another is the closer, "Strike Up The Band", everyone has the chance to go out on a high note.
It's a satisfying ending to a professional level classic jazz album. Alexander has teamed up with the Outside in Music which has a mission to support jazz artists based in NYC. These are skilled musicians with a talent for pleasing audiences. Musicians who in previous generations could have counted on major label support. As Glen Crytzer says elsewhere in this issue as we approach 2020 it is up to the public to enable the people devoted to making the music we love by attending shows, supporting their albums and getting to know them on social media. That doesn't sound much like work, does it?
---
You can buy the album directly from Ricky Alexander on his website, and a vinyl edition is coming soon.