A small but attentive and appreciative group of jazz fans welcomed Emily Asher's Garden Party to the Bop Stop in Cleveland, Ohio on June 4th for the kick-off to their five-city Midwest tour. Despite the size of the audience, Asher and her quartet did not disappoint. They gave a rousing and swinging performance of music associated with Indiana-born songwriting legend Hoagy Carmichael, one of Asher's idols.
Asher is a multi-talented powerhouse of jazz. As a leader, singer, composer, and trombonist based in New York City, she most often performs with a larger group of musicians under the Garden Party name. However, for this tour Asher left behind her drummer and went without a pianist. The lack of musicians at those positions did nothing to lessen the hot swing of selections from the Carmichael canon. The smaller ensemble also allowed for more soloing from some of the best sidemen in the business. Midwest audiences were treated to the ever-reliable Mike Davis on trumpet, Rob Adkins on bass, and Adam Moezinia on guitar.
This tour isn't the first time Asher has tapped into the Carmichael songbook. Back in 2013, she and her Garden Party released a well-received six-song EP titled Carnival of Joy! featuring many of the songs performed on this tour. For the Cleveland gig, the band started with a short burst of the upbeat "Jubilee," followed by the cute and happy "Small Fry." Those tunes quickly demonstrated that Asher's choice of musicians could not have been better. They offered her a range of styles that enlivened the evening's musical fare.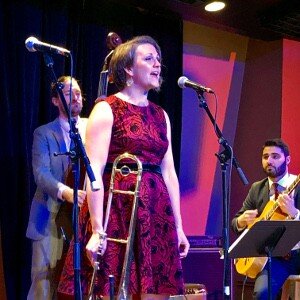 Davis, a long-time member of the Garden Party, provided his period-appropriate trumpet sound and vocals which has made him one of the most in-demand musicians in NYC for hot jazz and vintage swing. The Julliard-trained Moezinia countered the time warp with a more modern sound on his 1951 Gibson guitar. Adkins, who played with Asher since 2011, kept a perfect tempo and generated a big, meaty sound with his upright bass. Asher smoothly moved between her peppy trombone playing to delightful swinging vocals that lacked pretense.
Arguably, the most popular Carmichael song is his ode to a Southern state (or his sister, depending on what story you believe), "Georgia (On My Mind)." While Ray Charles popularized it, Davis took it back to its 1930 roots with a beautiful vocal rendering of its lyrics coupled with his clean trumpet tone. As both a singer and trumpet player, Davis sounds wholly authentic without becoming a vintage cliché.
Asher arranged the night's next number, Carmichael's "New Orleans," as a duet between herself and Adkins on bass. It featured both Asher's vocal prowess and her buttery sound on the trombone. The band continued the Carmichael theme with the wistful "Baltimore Oriole" and then the loping "Lazy Bones." The Tin Pan Alley tune from 1933 featured some vocal support from the entire band and showcased Davis's excellent plunger mute work followed by a rollicking finish.
Asher told the audience that "Riverboat Shuffle" was one of her favorite songs. Instead of trying to match the larger sound of her prior recording of the song, she pared the song down to a duet between Adkins and Moezinia. It wonderfully showcased the musical strengths of both men and brought the 1924 song, first recorded by the Wolverine Orchestra (featuring Bix Beiderbecke), into 2019. Moezinia's playing and Asher's singing also paired nicely on the 1941 Carmichael standard "Skylark."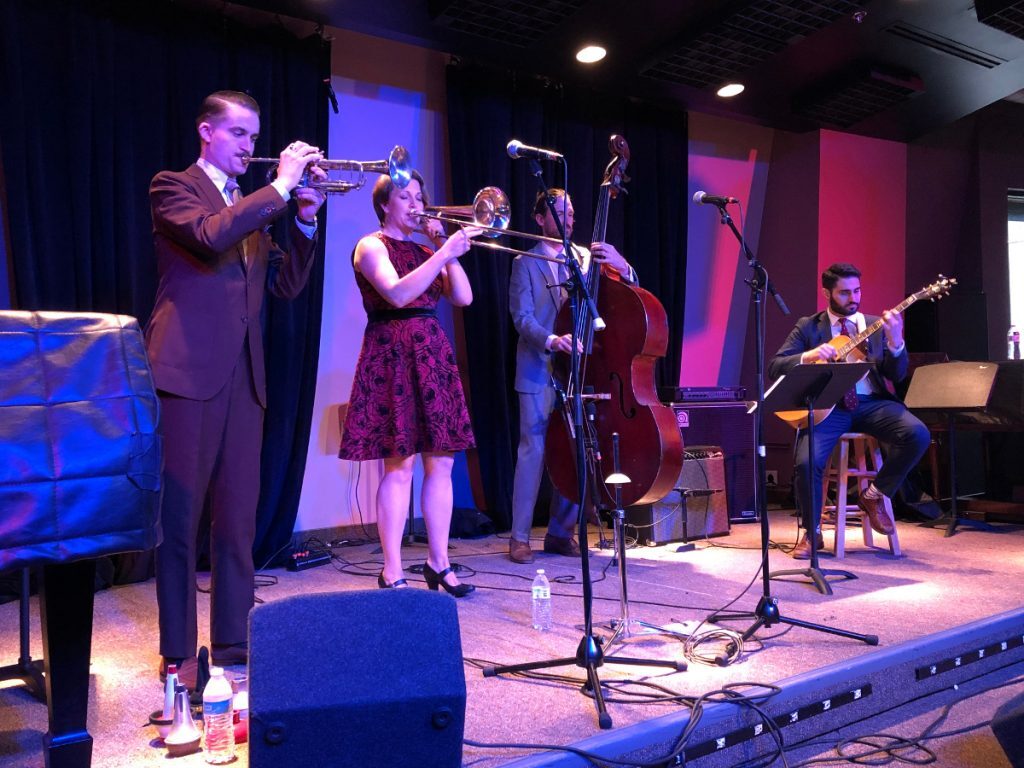 While Moezinia is a relative newcomer to the Garden Party, the relationship between Asher and Davis stretches back to when they were young. Both Seattle natives, Asher told the audience she had been Davis's counselor at music camp when he was just 11 years old. The chemistry between the two frequently surfaced with playful vocal and instrumental by-play on the jaunty "Stardust" and "Two Sleepy People," which came off as a sweet and chaste love song. Those tunes showed them to be perfectly matched like peanut butter and jelly. Their warm relationship also allowed Asher to gently tease Davis later in the show when he performed a non-Carmichael tune, the 1927 hit "I'm Looking Over a Four-Leaf Clover," which Asher introduced as a "ridiculous song."
A full-blast rendition of "Jubilee," which again featured Asher's jubilant vocals and Davis's high-flying playing, should have ended the band's first set. However, Asher and her men were enjoying themselves so much that Asher skipped the intermission ("It is a Tuesday night," she joked) and kept on playing. She added that she appreciated the audience's attentiveness given that the New York City bars, where they normally play, would be packed but "with only about 10 people listening to us."
The group rolled into the 1919 classic "Royal Garden Blues," which wasn't written by Carmichael but was a signature piece for jazz legend Bix Beiderbecke. Beiderbecke was one of Carmichael's contemporaries and heroes who encouraged him to pursue songwriting, so it still fit the general theme and definitely the foot-tapping mood. Beiderbecke is also associated with the band's next number, the 1929 heart-breaker "There's No Man Worth the Salt of My Tears," originally recorded by the Paul Whiteman Orchestra and featured Bix and a young Bing Crosby on vocals.
The concert included one original Asher song, the gentle instrumental "Sweetpea" which she wrote for her niece. Asher included it on her debut album, Dreams May Take You, in 2012.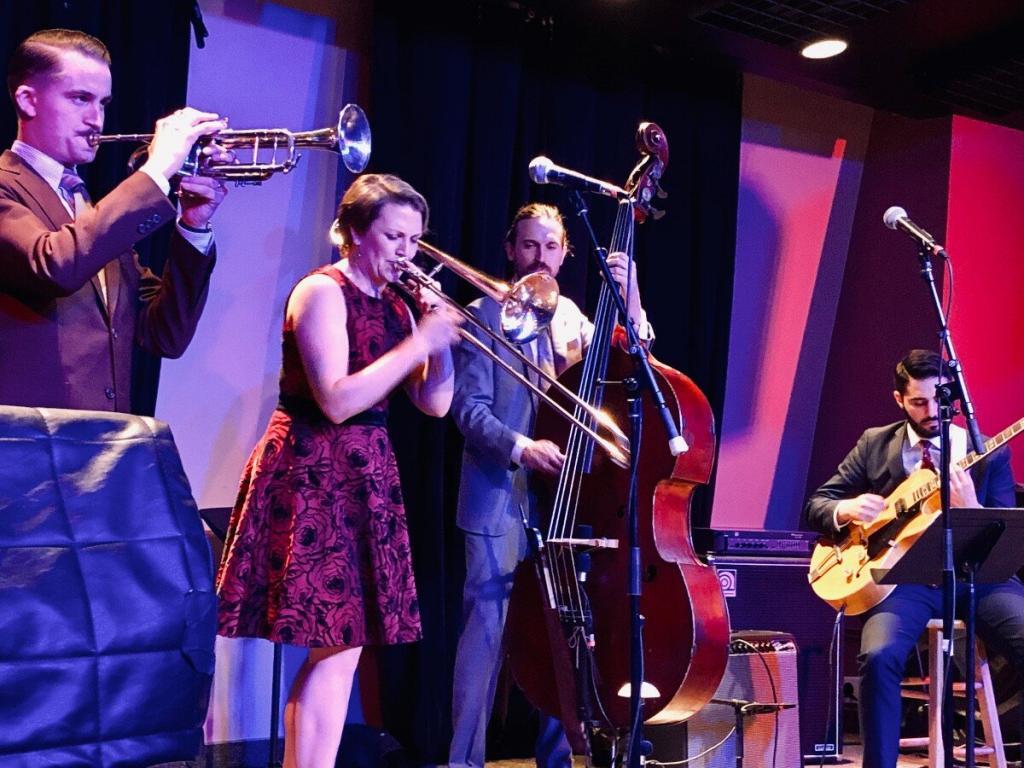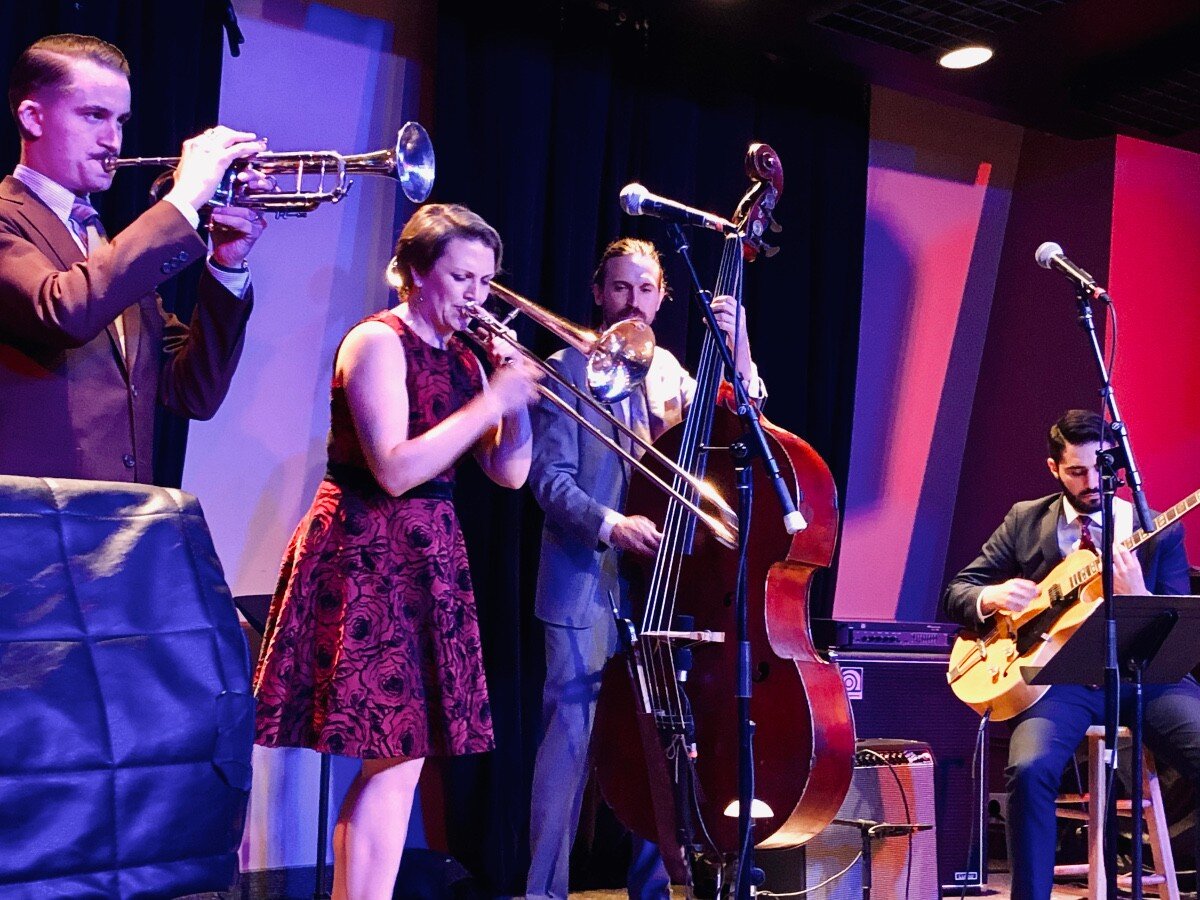 Asher ended the set with the 1914 American Quartet song "When You Wore a Tulip and I Wore a Big Red Rose" It is included on the new Garden Party album Meet Me in the Morning and sounds like it came straight off of Bourbon Street. It put a final funky stamp on the band's hot jazz credentials.
Like all great garden parties, the fun had to end too soon. The band left the stage as the sun set over Lake Erie which everyone could see through the large picture window adjacent to the stage. The audience wanted one more number and called for an encore. Asher asked if we were interested in "something slow or fast." Everyone loudly responded "fast" and they left with appropriate show closer, the energetic "Some of These Days" from 1910. The popular song is about missing but fortunately we did not miss out on a wonderful and musically superior evening of authentic jazz. It is a party that everyone should attend.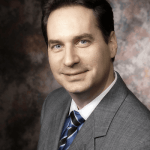 Brian R. Sheridan, MA, is the chair of the Communication Department at Mercyhurst University in Erie, PA (hometown of Ish Kabibble) and a longtime journalist in broadcast and print. He also co-authored the book America in the Thirties published by Syracuse University Press. Sheridan can be reached at [email protected] Find him on Twitter @briansheridan and Instagram at brianrsheridan.