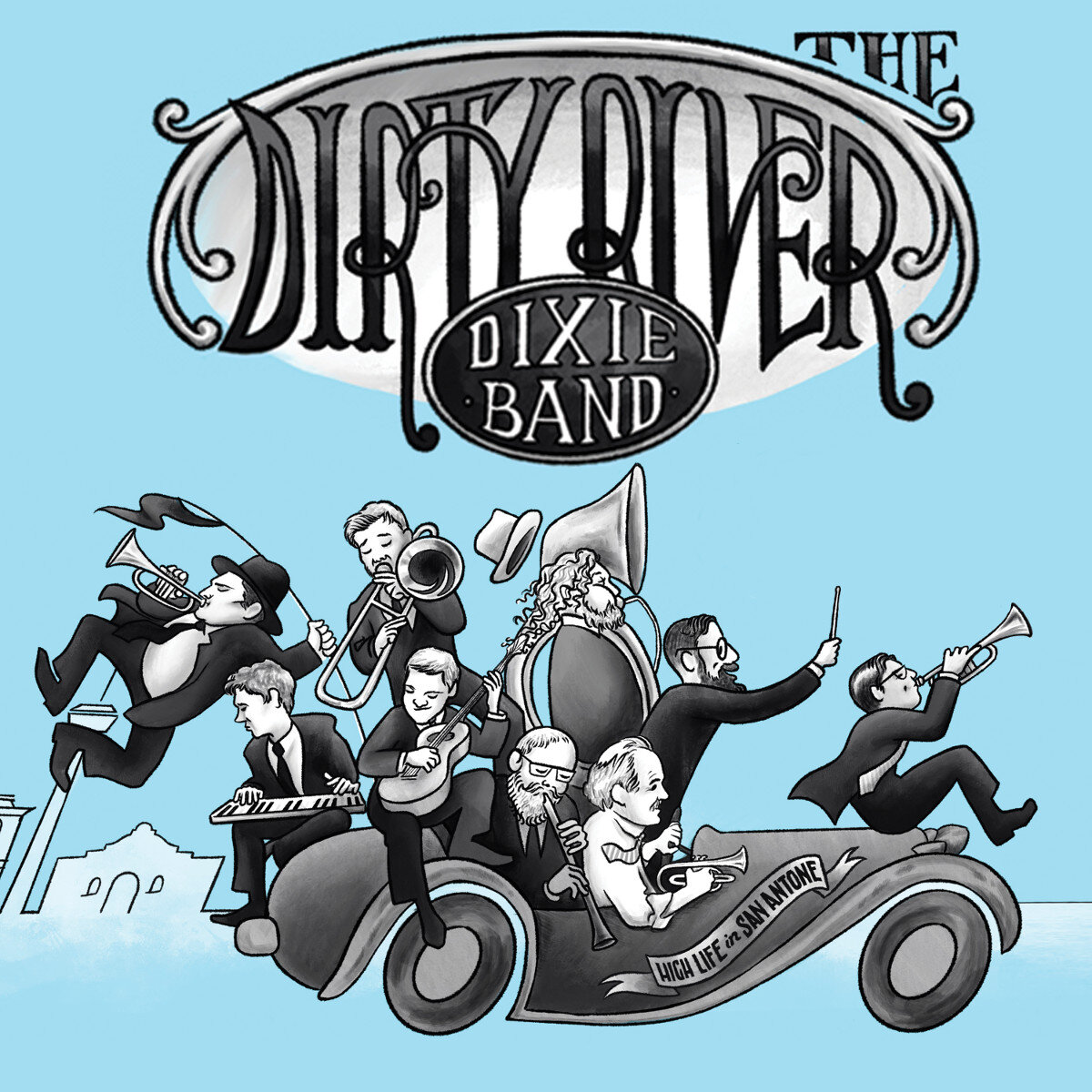 I'd set out to review the new album from the Dirty River Dixie Band for the July issue. I'm glad I waited. In June, before the Dixie Chicks came to a similar conclusion, the band had decided to change their name to Dirty River Jazz Band. While the name doesn't have the same zing, it does perhaps sound more mature once you get used to it, and it's nowhere near as awkward as what The Chicks ended up with.
I applaud them on the name change and understand how difficult it must have been after building a reputation for seven years and releasing several albums under the old one. My CD in fact, though brand new, is labeled with the old name and the LP which will only become available this summer also bears the old moniker. They did send along a short explanatory note that I imagine will be accompanying orders. The decision is a strong statement of their intention to continue writing their place into San Antonio jazz history.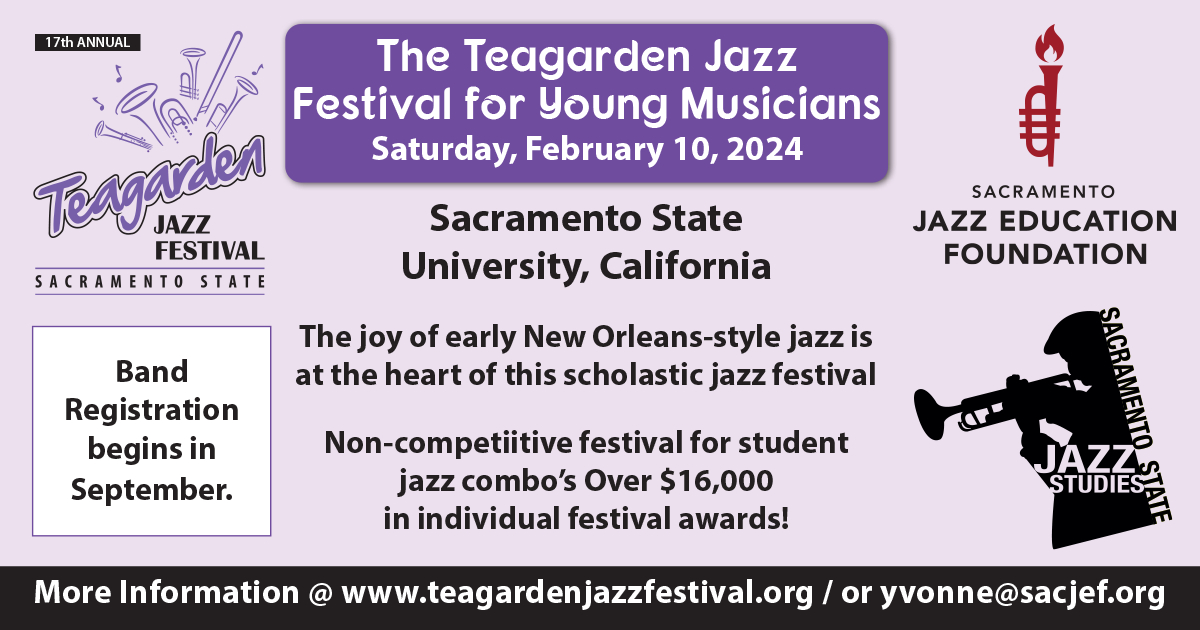 Started after the founding members, then students at Texas Lutheran, were exposed to a Jim Cullum performance they've become a real working band. Managed by drummer, vocalist, and arranger Chris Alvarado and led on stage by Cornetist Kris Vargas, they've traveled to play Swing Dances and private events all over the country. They can even grow into a 10-15 member orchestra modeled on Chick Webb's when the occasion demands. In the liner notes, where Alvarado and Vargas memorialize the late Jim Cullum, Alvarado acknowledges his important imparting of business sense.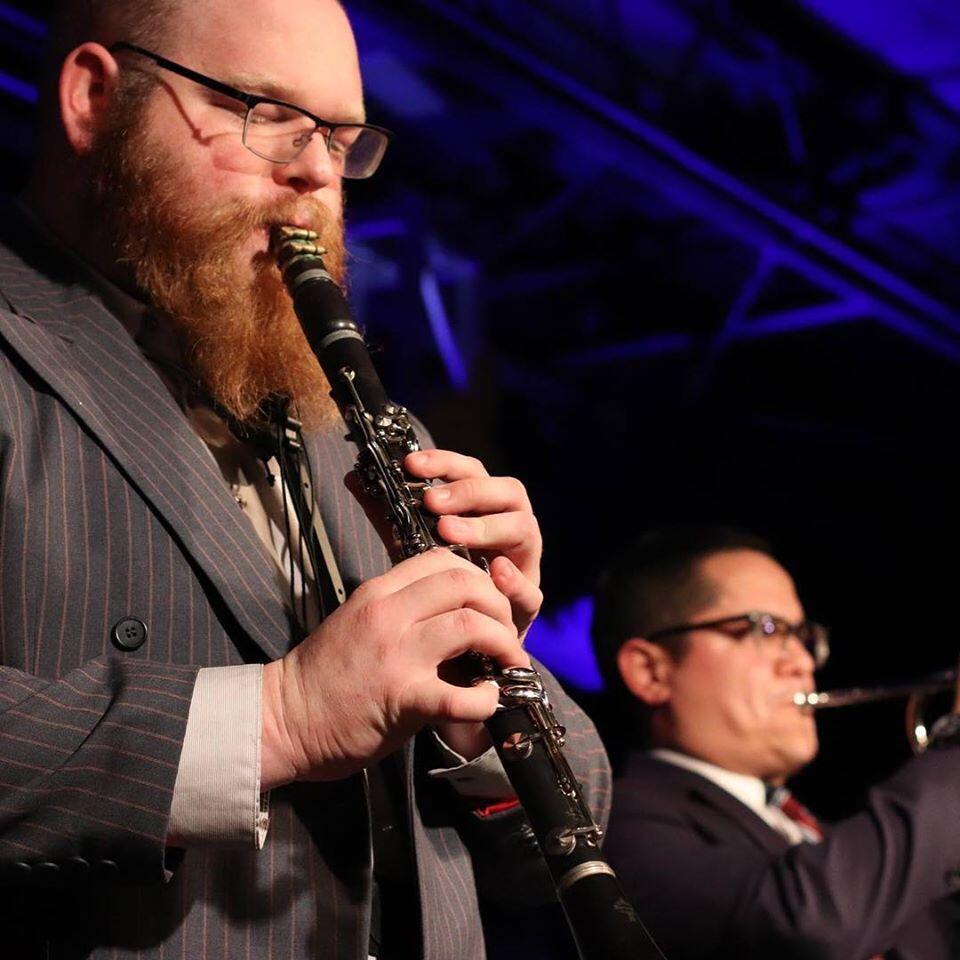 If Texas can be said to have a regional sound it was Cullum's and the DRJB hope to continue it while pulling on other strings of New Orleans and revival jazz. You can hear it all in the hot opener, "Dippermouth Blues". They follow up with a catchy and well sung "Dinah", an unbeatable classic that deserves more play than it gets. The vocal avoids any mimicry and lets the lyric speak for itself. The concept of singing drummers forever seems like an impossibility to me, but Alvarado achieves the impossible quite well.
There's a little more blues and a little less romp on this release than on previous outings. Vargas has a gruffly expressive trumpet style. Dan Walton's piano is given pride of place on several numbers including "Moonglow". Tyler Jackson takes the banjo for a stroll on "China Boy". Upbeat numbers like "Stevedore Stomp" are balanced with ballads like "Baby Won't You Please Come Home" and showpieces like Ellington's "Jungle Nights in Harlem", which is particularly well suited to the strengths of the band.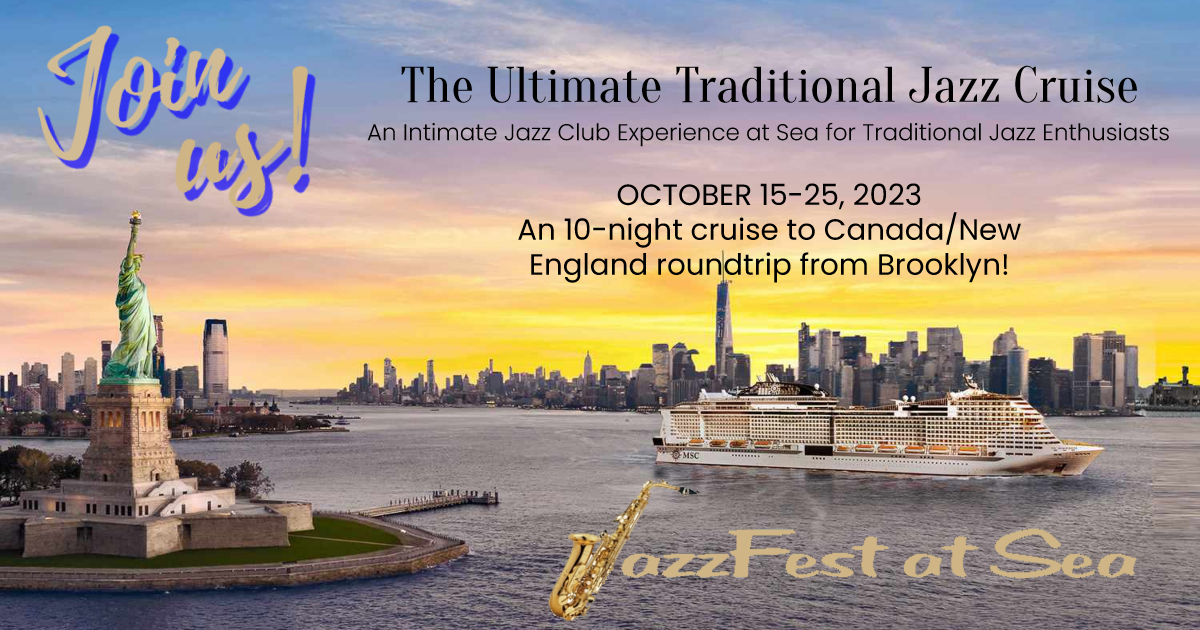 The album isn't as much about individual flash as it is cooperative flame but my impression is that the last few years of regular play have done wonders for DRJB on both counts. Other members include second trumpet Curtis Calderon ( also a member of The Four Freshman), Nick Brown on Clarinet, Ian Anderson playing Trombone, and Edwin Brown on Sousaphone. They have their sound, and a new name, and their stickin' to it. DRJB plays West Coast revival style more earnestly than any of the other young bands.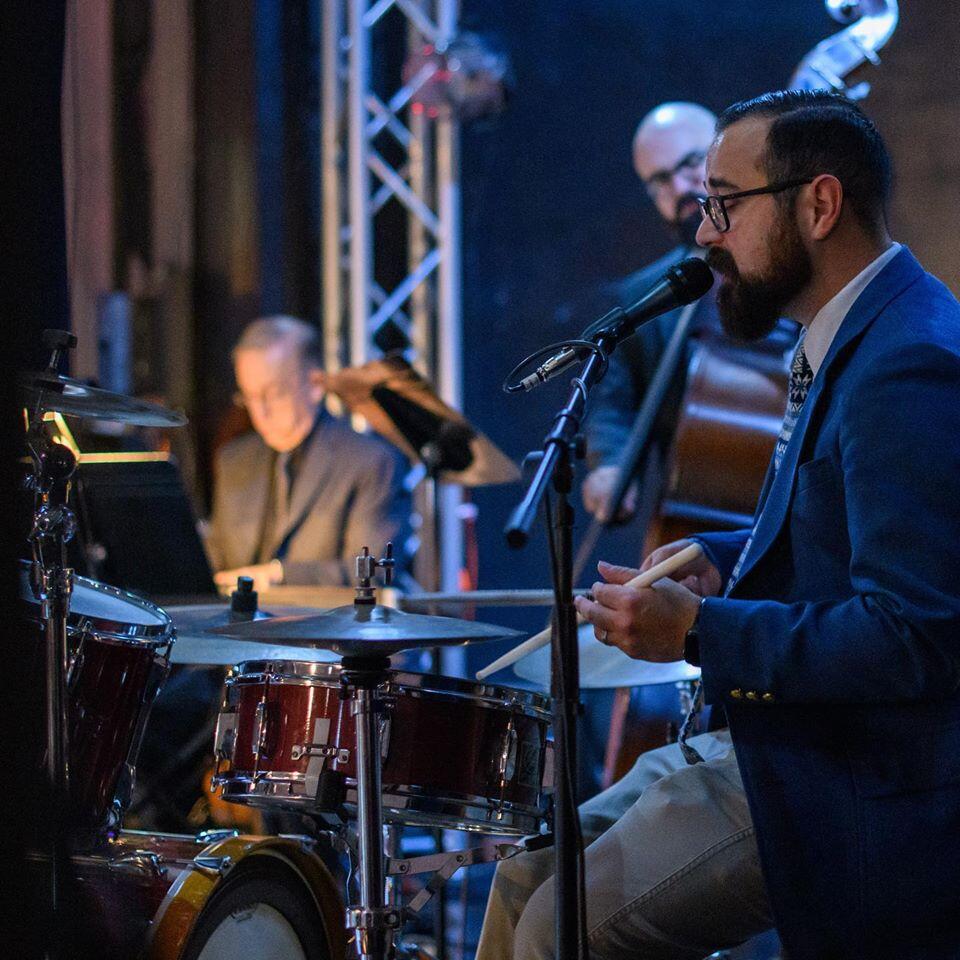 The album ends with tape of Jim Cullum closing one of his last shows and inviting everyone back for next Sunday. Only seven years in, the DRJB have a lot of Sundays ahead of them in San Antone. Festivals will soon be considering bookings for the better days to come, with experience playing for younger audiences and a sound that will satisfy long time fans, The Dirty River Jazz Band are a natural fit.
Dirty River Jazz Band • High Life in San Antone
dirtyriverjazzband.com