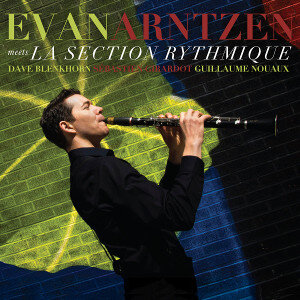 Evan Arntzen comes from a very musical family. His grandfather played soprano and clarinet, his father is a pianist, his mother is a singer, and his brother Arnt plays guitar and banjo. Evan Arntzen has a versatile style on clarinet and tenor that ranges from New Orleans jazz and swing to more modern jazz.
Raised in Vancouver, British Columbia, and based in New York, Arntzen is often featured with Bria Skonberg and also works with Vince Giordano, Terry Waldo, Jon-Erik Kellso, Catherine Russell, and others in the New York classic jazz scene.
Evan Arntzen Meets La Section Rythmique has the clarinetist joined by a European rhythm section comprised of guitarist Dave Blenkhorn, bassist Sebastien Girardot, and drummer Guillaume Nouaux. For this set, which was recorded in France, Arntzen and his group perform nine standards and two of the leader's originals (with "Half Eyes" being based on "Them There Eyes").
Some of the music is modernized a little, including a mostly well-disguised version of "Ballin' The Jack," and none of these renditions merely copy earlier famous recordings. Arntzen, in addition to his clarinet and occasional tenor playing, takes personable vocals on "Mister Jelly Lord," "Please," and "I'll Get By," but it is for his solos that this CD is of greatest interest.
While his tenor playing is influenced a little by Lester Young, his clarinet work is a bit more original. The rhythm section swings throughout and Blenkhorn makes some fine statements of his own. Among the other highlights of this fine program are "Tickle Toe," "Little White Lies," and an uptempo (and mostly themeless) "12th Street Rag."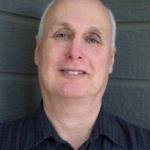 Since 1975 Scott Yanow has been a regular reviewer of albums in many jazz styles. He has written for many jazz and arts magazines, including JazzTimes, Jazziz, Down Beat, Cadence, CODA, and the Los Angeles Jazz Scene, and was the jazz editor for Record Review. He has written an in-depth biography on Dizzy Gillespie for AllMusic.com. He has authored 11 books on jazz, over 900 liner notes for CDs and over 20,000 reviews of jazz recordings.
Yanow was a contributor to and co-editor of the third edition of the All Music Guide to Jazz. He continues to write for Downbeat, Jazziz, the Los Angeles Jazz Scene, the Jazz Rag, the New York City Jazz Record and other publications.