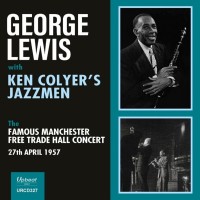 The teaming up of New Orleans clarinetist George Lewis and England's Ken Colyer always made perfect sense. Colyer (1928-88), who was always a proponent of the ensemble-oriented and often-ragged music of Bunk Johnson and George Lewis, had a spirited if primitive style on the trumpet. He stated melodies with a minimum of notes, was interested in capturing the spirit of early New Orleans jazz rather than trying to be a virtuoso, and cared more about expressing honest emotions than concentrating on playing flawlessly. After breaking with trombonist Chris Barber (they had argued over the type of music that they wanted to perform), he started his own group in 1954 and gained a strong following that stayed with him for 20 years.
George Lewis (1900-68) was one of the key musicians who stayed in New Orleans in the 1920s and '30s rather than going North, working locally and also having various day jobs. Lewis finally left New Orleans to play with Bunk Johnson on and off during 1942-46, returned home, and then became practically the symbol of New Orleans jazz in the early 1950s, leading a rollicking band that eventually traveled extensively overseas. Lewis met Colyer in the early 1950s when the trumpeter, who was in the US with the British Merchant Marines, went AWOL so he could go to New Orleans and play with some of his idols. Lewis liked Colyer's playing and spirit so much that, when offered an opportunity to play in England in 1957, he agreed if he could play with Colyer's band. It worked out so well that there were other tours with Colyer that were recorded in 1959 and 1966.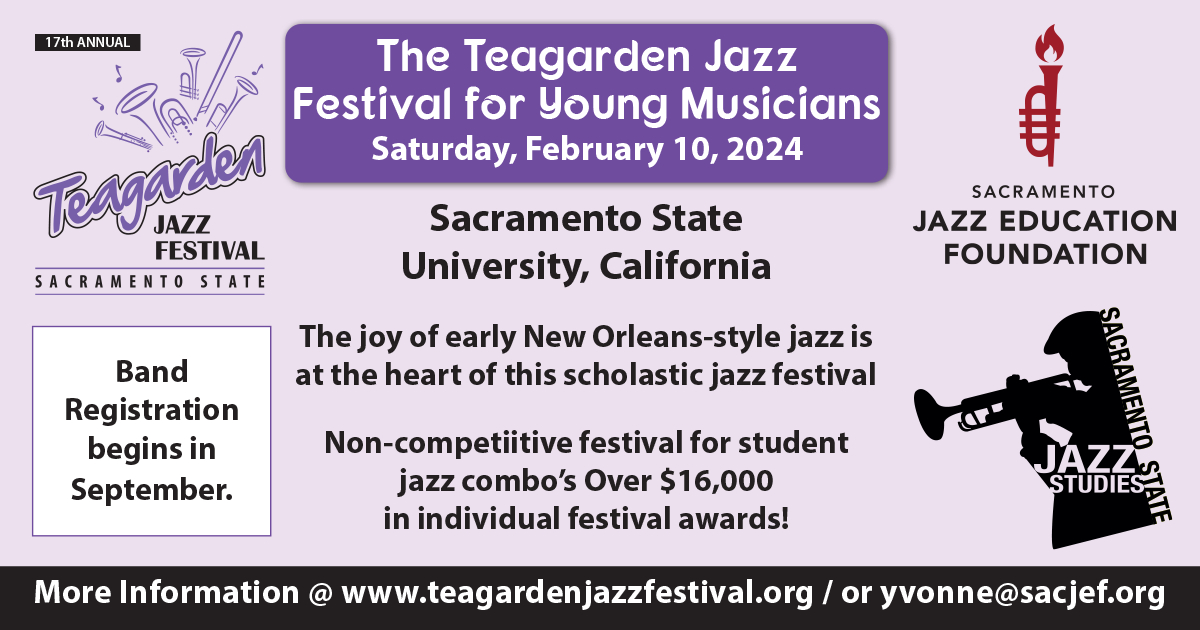 George Lewis With Ken Colyer's Jazzmen has all of the selections that teamed the clarinetist with Colyer at their concert on Apr. 27, 1957, just leaving out six numbers from the first set on which Lewis did not appear. Colyer was leading what is considered his most famous group, a pianoless sextet also including clarinetist Ian Wheeler, trombonist Mac Duncan, banjoist John Bastable, bassist Ron Ward and drummer Colin Bowden. Wheeler is only on a few numbers since his role is taken by Lewis.
Both the Colyer group and Lewis sound mutually inspired on such numbers as "Weary Blues," "Shine," "Bugle Boy March," and "Ice Cream." There are some erratic moments in the enthusiastic ensembles and sometimes Colyer's four vocals (which are mostly fairly brief) are off mike, but the performances certainly have spirit. However the best numbers are the three that showcase Lewis with the rhythm section: "Burgundy Street Blues," "St. Phillip Street Breakdown," and a medley of "Nobody Knows The Way I Feel this Morning" and "The Old Rugged Cross." The clarinetist's tone sounds both very personal and beautiful on these pieces which, even if taken by themselves, are very good reasons to pick up this CD.
George Lewis With Ken Colyer's Jazzmen
Upbeat URCD 327
www.upbeatmailorder.co.uk