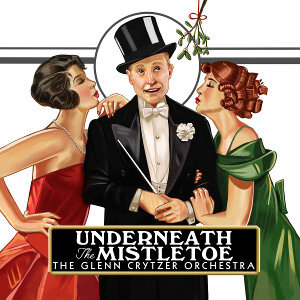 Guitarist-bandleader Glenn Crytzer is a familiar name to the readers of The Syncopated Times, recording regularly and leading his New York-based bands. Last year's Underneath The Mistletoe is a particularly special project.
Inspired by having quickly composed a Christmas ballad in April 2019, Crytzer started writing other Xmas songs, coming up with 11 in three weeks. He knew that they had to be recorded and, after conducting a successful Kickstart campaign, he not only had enough money to record his 14-piece big band but was able to add eight strings and a harp plus his two singers.
The new songs (which include such nuggets as "I'm Sorry Santa Claus," "Christmas In New York," "All I Want For Christmas Is Food," and "Keep A Little Christmas In Your Heart") are joined by fresh versions of nine older tunes including "Deck The Halls," "Toyland," and "Silent Night." There are four vocals by Hannah Gill, three from Dandy Wellington, four by a vocal trio, and three from the leader along with plenty of hot solos from many of his talented sidemen.
While Crytzer's originals are consistently excellent, it is his arrangements that really make this a memorable set. As he outlines in the liner notes, the treatments range from sounding like a late 1930s swing band, the jazz side of Glenn Miller, Benny Goodman, and Jimmie Lunceford to a 1920s society band, a hot dance orchestra, and a freewheeling '20s jazz group. He manages all of this without having his ensemble sound like a copy of anyone else and by holding onto his own musical identity.
The results are quite delightful and highly recommended with the music sounding lively and swinging all year round.
Underneath The Mistletoe
(Self-Released, 20 selections, TT = 59:16)
www.glenncrytzer.com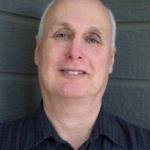 Since 1975 Scott Yanow has been a regular reviewer of albums in many jazz styles. He has written for many jazz and arts magazines, including JazzTimes, Jazziz, Down Beat, Cadence, CODA, and the Los Angeles Jazz Scene, and was the jazz editor for Record Review. He has written an in-depth biography on Dizzy Gillespie for AllMusic.com. He has authored 11 books on jazz, over 900 liner notes for CDs and over 20,000 reviews of jazz recordings.
Yanow was a contributor to and co-editor of the third edition of the All Music Guide to Jazz. He continues to write for Downbeat, Jazziz, the Los Angeles Jazz Scene, the Jazz Rag, the New York City Jazz Record and other publications.