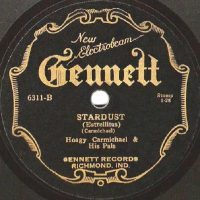 In this 1927 session, Hoagy Carmichael recorded the first version of his famous song "Stardust". The song went on from these humble beginnings to be one of the most popular songs of the Twentieth Century. Legend has it that Gennett almost destroyed the record because they thought it wasn't good enough. Hoagy is accompanied by Emil Seidel and his Orchestra and the Dorsey brothers on this session.
Champion 15420-B was released under the pseudonym of Malcom Webb and his Gang.


| | |
| --- | --- |
| Artist | Instrument |
| Maurice Bennett | Tenor Saxophone |
| Paul Brown | Drums |
| Hoagy Carmichael | Piano, Vocals, Cornet |
| Jimmy Dorsey | Clarinet, Alto Saxophone |
| Tommy Dorsey | Trombone |
| Dick Kent | Clarinet |
| Donn Kimell | Banjo |
| Bob Mayhew | Cornet |
| Nye Mayhew | Tenor Saxophone |
| Oscar Rossberg | Trombone |
| Mischa Russell | Violin |
| Andy Secrest | Cornet |
| Emil Seidel | Piano, Leader |
| Byron Smart | Trumpet |
| Gene Woods | Clarinet |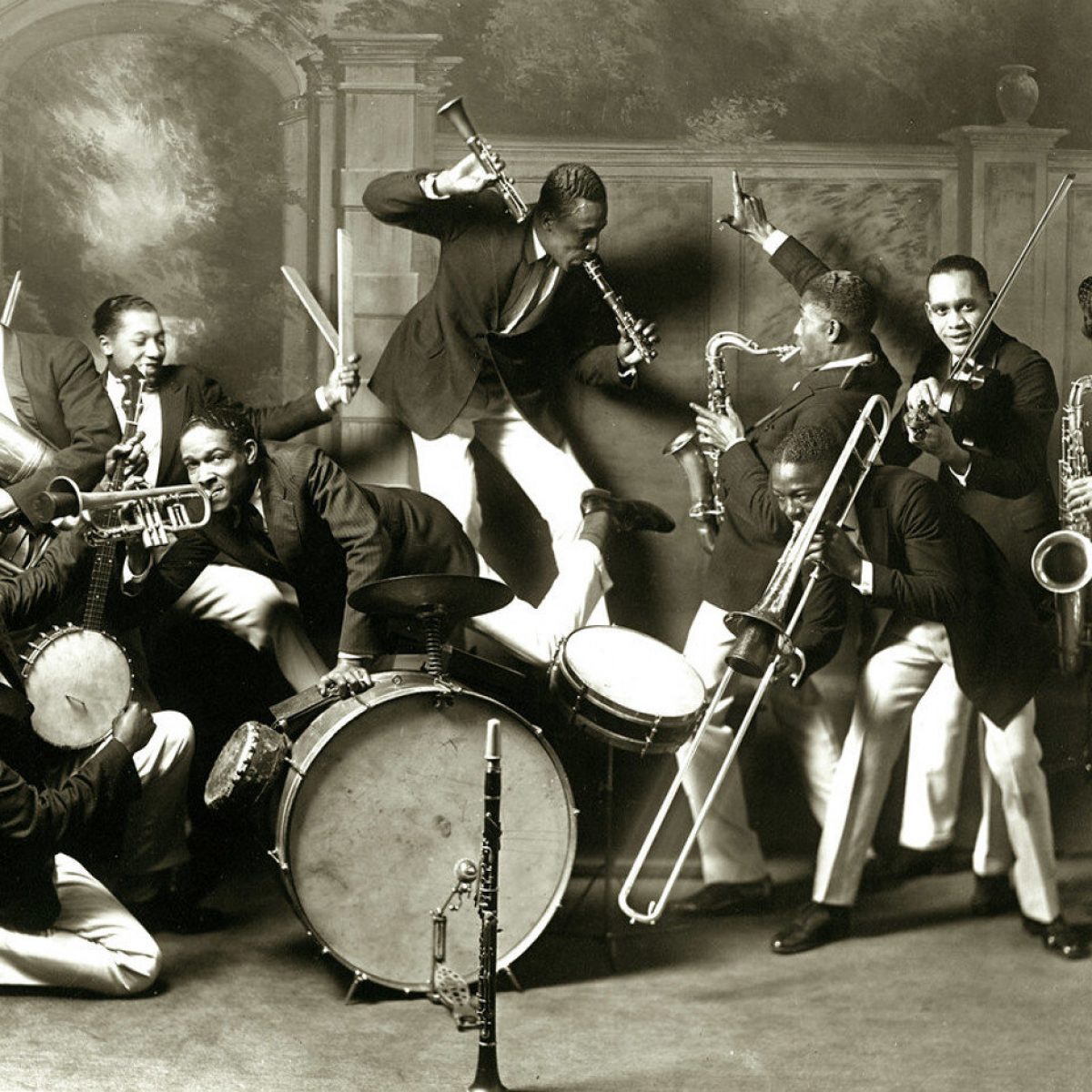 Redhotjazz.com was a pioneering website during the "Information wants to be Free" era of the 1990s. In that spirit we are recovering the lost data from the now defunct site and sharing it with you.
Most of the music in the archive is in the form of MP3s hosted on Archive.org or the French servers of Jazz-on-line.com where this music is all in the public domain.
Files unavailable from those sources we host ourselves. They were made from original 78 RPM records in the hands of private collectors in the 1990s who contributed to the original redhotjazz.com. They were hosted as .ra files originally and we have converted them into the more modern MP3 format. They are of inferior quality to what is available commercially and are intended for reference purposes only. In some cases a Real Audio (.ra) file from Archive.org will download. Don't be scared! Those files will play in many music programs, but not Windows Media Player.