Leaving Southern Arizona's summer heat for the cooler mountains of Northern Arizona, it was time to attend the Prescott Jazz Summit for a weekend of both Big Band and Jazz Music. In its 21st year, Mike Vax, Summit Director and Leader of the Stan Kenton Legacy Orchestra, managed to host another great event! With working musicians from all over the US and many from within a few hundred miles, the Summit prioritizes showcasing student ensembles and distributes funds to local music departments. The students from Prescott High School benefited from the instructions given to them on the Saturday afternoon sessions and their performance on Saturday evening was extremely enjoyable. The orchestra members go through a tune in the beginning of the classes and then break off into various rooms highlighting reeds, brass, rhythm, etc. with individual and group instructions. Then the entire ensemble reconvenes in the school's theatre and gives it their all! The sounds of a full band starting out with "In the Mood" sure put the entire audience "in the mood" for another fantastic evening!
The previous night started off with a "Meet the Musicians" gathering and a chance to enjoy their enthusiastic camaraderie with some heavy appetizers and libations. Then it was just a short walk across the street from the Historic Hassayampa Inn to the equally historic and recently renovated Elks Theatre, to begin the evening performance. The lovely and acoustically perfect theatre was an ideal venue to begin the Summit with a Jazz Journey from South America to the United States as its theme.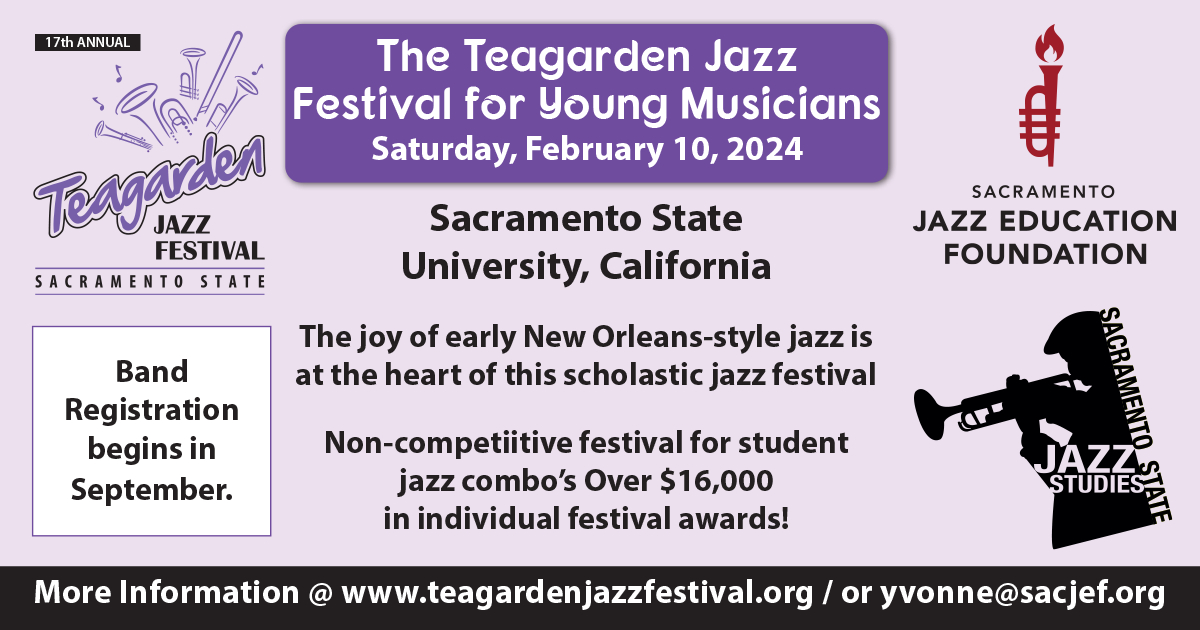 Master of Ceremonies, Pete Barbutti, one of the most famous stand-up comedians in history, provided lots of funny (and, yes, corny) jokes in between sets and his delivery is masterful. He doesn't "miss a beat" and it is a pleasure to see and hear him recreate some timeless classics. He has appeared over a thousand times on national television and over 90 times on The Tonight Show. One cannot help but laugh and enjoy this comedic art.
The Prescott Jazz Summit is open to the public and is advertised throughout the area. Tickets to the theatre performances can be purchased separately so our friends and relatives in the area attended both the Friday night and Saturday night events with us as did many members of the local community.
Tom "Bones" Malone returned to the Summit and as a guest trombonist also played the flute, piccolo, trumpet, several saxes and sousaphone in one of the numbers "Sweet Home Chicago." The theme for Saturday's evening was an All Star Big Band Concert. Bones wrote the chart for the skit that introduced John Belushi and Dan Aykroyd as the Blues Brothers and, after appearing in the movie, he joined the CBS Orchestra. He has contributed more than 1600 arrangements to the Late Show with David Letterman.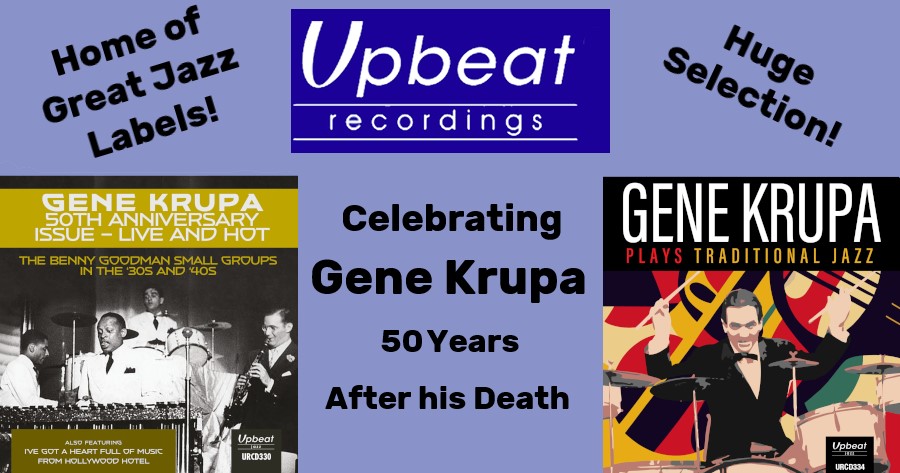 Rob Boone teaches trombone and jazz piano at Pima Community College and is also active as a producer, composer, arranger, conductor and copyist. He has been with national touring productions of many Broadway plays and performs in several bands in Tucson including the Wildcat Jazz Band. His wife, Christine, is a sought after jazz harpist and we are fortunate to see them both in Tucson at various venues. They are truly a jazz family as both of their adult sons play bass and drums.
Brian Zabriskie was a veteran musical conductor for various cruise ship lines for over 20 years. He currently plays his trombone in a variety of groups in the Central Arizona area and participates in student clinics.
Art Swanson was a member of the US Navy Band in Washington, D.C. for 26 years and a trombonist and soloist with numerous Navy bands. He also served as National Tour Director for the US Navy Band's five performing units.
Louise Baranger is an outstanding trumpeter, very at ease as a leader during her sets and as a side musician. Born in Hollywood, she had the musical experiences one can only dream about and has performed with symphony orchestras and jazz bands all over the world. Louise did a few songs by Cuban percussionist, Mongo Santamaria ("Watermelon Man," for one) and reminded us of the line in the Mel Brooks movie, Blazing Saddles when Alex Karras is introduced as "Mongo" and the crowd yells out "Santa Maria!" … a subtle reference to the famous composer.
Additional trumpeters included Summit Director, Mike Vax also on flugelhorn and cornet along with featured performer Walt Johnson with Dave Coolidge and Bruce Gates.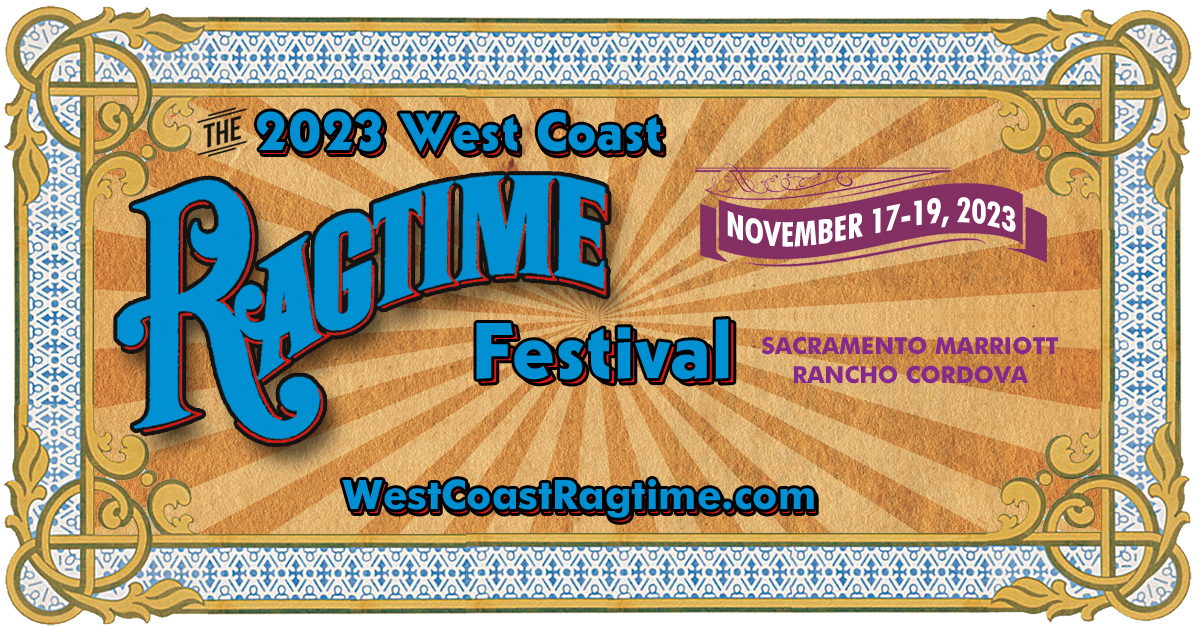 Walt Johnson is well known for his work with top artists and sound track work for movies and animated feature films. Dave Coolidge spent more than a decade playing at Walt Disney World and is skilled in Classical composition and music production. Bruce Gates was with the Air Force regional band followed by 15 years as the led trumpet with the world-renowned Airmen of Note in Washington, DC. Now living in the Phoenix area, he is an instructor at Chandler/Gilbert Community College.
Gary Anderson plays a baritone sax and was the music director for the Woody Herman Herd in the '70s. After tours with Frank Sinatra and Tony Bennett he stayed in New York as a studio arranger, orchestrator and composer for television, film and the Broadway stage. Now living in Las Vegas, he continues to play, write and arrange. I love a bari sax and Gary certainly has mastered control over that formidable instrument.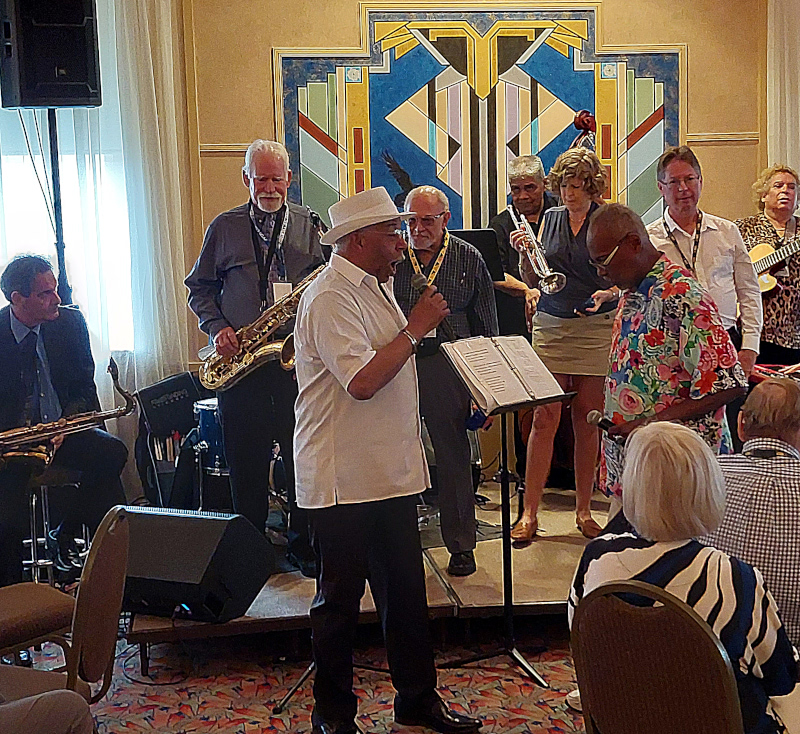 Tenor saxophonist, Dave Russell has enjoyed many years with the R&B scene in Phoenix and currently lives in Prescott. He also plays the clarinet which didn't make it to the stages, but he has promised me more licorice stick in next year's Summit!
Kim Richmond plays all saxes, clarinet, bass clarinet and flute. A gifted player and composer/arranger, he is a past president of the American Society of Music Arrangers and Composers (ASMAC).
Paul Brewer is the Director of Jazz Studies at Mesa College and plays all saxes in all styles. He has performed with many artists and teaches concert band and music history classes at Mesa College.
Tony Vacca taught sax in Phoenix before moving to Chicago for 16 years. He performed with many known artists before moving back to Phoenix.
Howard Alden is a master of the seven string guitar. Originally from Newport Beach, CA, he lived in New York City for 33 years before moving to Chandler, AZ. He continues to tour all over the world and was also at the New Orleans Jazz & Heritage Festival this past May. He performed a Charlie Christian number, "Solo Flight," that was the first electric guitar solo to be recorded with a Big Band back-up. It was Benny Goodman who provided that in 1939!
Guitarist Mike Jaramillo entertained audiences in and around Southern California for more than 30 years. He founded the Jazz Lab in Idaho and currently leads his own trio/quartet in the Prescott area.
Bassist Selwyn Reams started playing other instruments at Northern Arizona University and took up the double bass in college. He has performed in dozens of jazz festivals throughout the state and at numerous venues.
Chris Finet began studying the double bass at age 16 and received his degree also from North Arizona University. He is the principal bassist with the Flagstaff Symphony and the Director of Jazz Studies at NAU.
Claude Askew spent 22 years traveling the world as a drummer and six years conducting the Airmen of Note with the US Air Force. He was also on the faculty at the University of Arkansas.
Kenny French began his career as a drummer with the US Air Force band program and worked with those bands at bases in California and Colorado. He has also played with or backed well-known bands at various venues.
Pianist Khris Dodge has degrees from the University of Arizona and is a featured performer at many venues in Arizona. He was recently named as leader of the Tucson Pops Orchestra and is the music director for the Tucson Jazz Festival to be held in January at various locations over a several week period.
Angelo Versace has been the director of jazz studies at the University of Arizona since 2014. He travels yearly to Taiwan where he is on the faculty at the Fu Jen University Jazz. An accomplished pianist, Angelo is in demand for performances in and around Southern Arizona.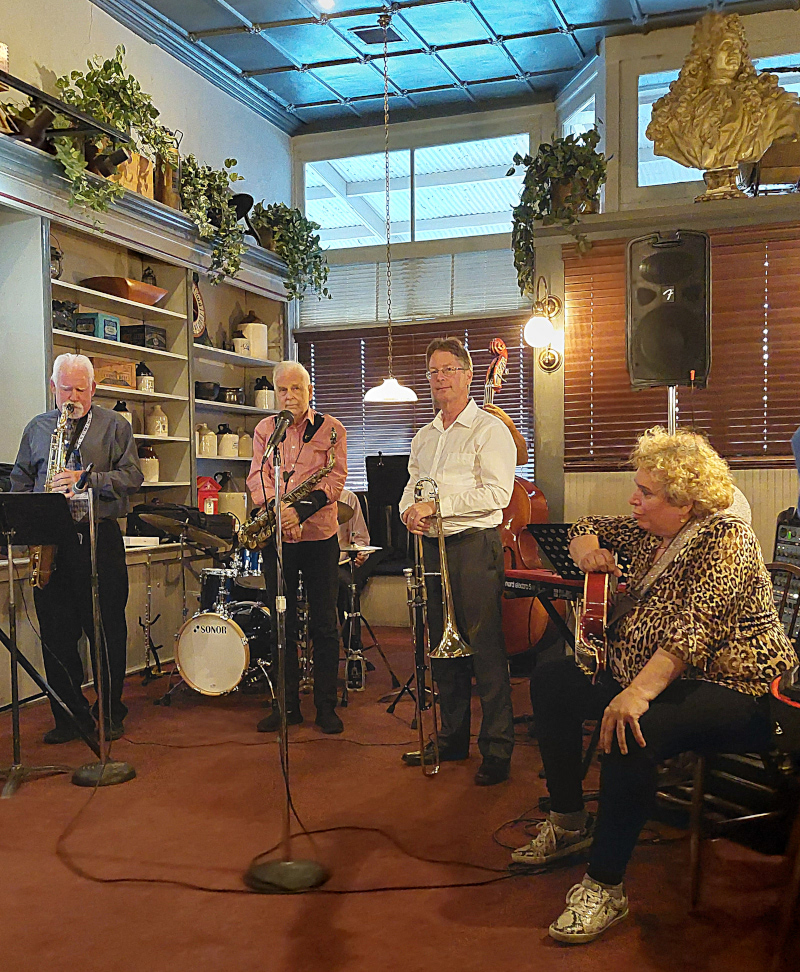 Ronnie Rose has performed at thousands of corporate and private functions and is a multi-year winner of the Las Vegas Black Music Awards for "Best Jazz Male Vocalist" and "Best Blues Male Vocalist." He has been named Entertainer of the Year and was inducted into the Las Vegas "Entertainers Hall of Fame." He has unique way of delivering the song and his phrasing is superb. He also enjoys the audience as much as they enjoy him!
Dennis Rowland may be best known as the "voice" of the Count Basie Orchestra from 1977 to 1984. He has traveled all over the world sharing stages with Ella Fitzgerald, Sarah Vaughn, Joe Williams and Tony Bennett. A headliner at major jazz festivals, Dennis is a treasure and a delightful entertainer!
The Sunday sessions include a three hour buffet in the Marina Room at the Hassayampa followed by a mid-afternoon gathering. The sets included six or seven musicians with one being the leader. This allowed for everyone to play at least one set with a variety of instruments and allowed time for them to enjoy a breakfast while getting ready for their next time on stage. The evening ended at Murphy's Restaurant in the heart of the downtown Prescott area. The musicians and their guests were treated to an early dinner with a jam session beginning at 6:30 pm. We made arrangements to also have dinner there so we could get a front table for the last impromptu set of the weekend.
This particular group of musicians represented millions of hours of training, dedication and performances having traveled to all parts of the world sharing stages with other well-known entertainers. University and college faculty members, various military affiliations, Disney groups, cruising travels, movie soundtracks, band members, composers, arrangers… all had their personal slants of what it is to be a professional musician. They have been part of a variety of ensembles, many famous ones and others not so famous. Over the many years, they have taught hundreds of adults and students and they have shared their experiences and life lessons with hundreds more. Here they were all together for one weekend in the middle of Arizona and I was thrilled to be a member of the audience. As Mike Vax would say…the audience is a member of the band, too… and that's jazz!