The Caramoor Center for Music and the Arts, located in Katonah, NY, an hour or so north of New York City,  is known for concerts of European classical music and related styles from other cultures. This Fathers Day, June 16th, they are stretching their wings to embrace America's first musical contribution, Hot Jazz, in a day to be enjoyed by the whole family.
The day will begin with a "family centric" demonstration and concert led by Bria Skonberg and presented in collaboration with the New York Hot Jazz Camp which she helped to found. The afternoon portion is available as a kids day out, with discounted tickets for those only attending the afternoon activities.
I asked Bria about why making the Hot Jazz Frolic family friendly was important and she replied: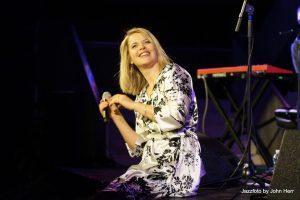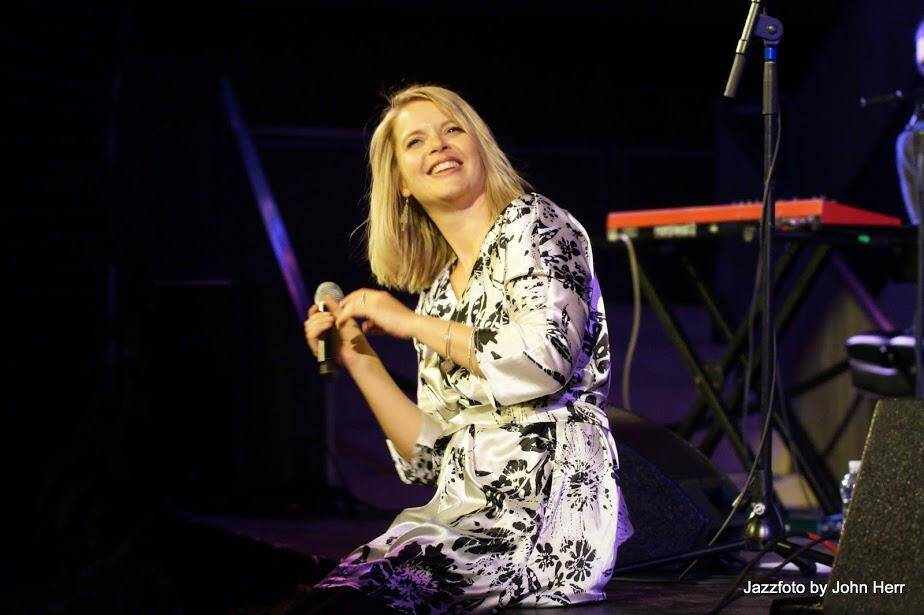 "My earliest memories of live music are from fun community events that I shared with my family. Singing, dancing, everything about it was a celebration. Playing music has opened up many beautiful experiences, as well as closer bonds with my family and new friends and I try to pay that forward. The jazz community is another kind of family with its own language which we'll talk about: how did it start, what are we saying, and how do we work together?  We'll also highlight the stories of the prominent Fathers and Mothers of America's greatest art form. It's going to be a wonderful day!"
Bria Skonberg will return to the stage with her Hot Five for her regular set at 4:50 p.m. Afterwards two prominent swing dance instructors Gaby Cook and Nathan Bugh, will give lessons to make sure everyone is on the same footing for the main event— Vince Giordano and the Nighthawks, joined by vocalist Kat Edmonson.
Giordano is a true ambassador for hot jazz and swing, and the go-to guy when TV and Hollywood want to present the music accurately. His countless soundtrack credits include The Aviator, Finding Forrester, Cafe Society, and the HBO drama Boardwalk Empire.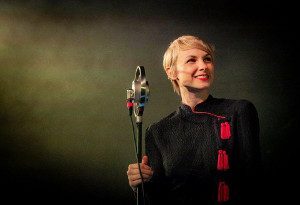 Edmonson is a gifted vocalist with an instantly recognizable sound. She covers material from the jazz age and new material in a "vintage pop" style. She has appeared in several films and her albums debut at the top of the jazz charts. She is currently touring an album of original songs called "Old Fashioned Girl".
The idea for the Hot Jazz Frolic was shepherded into life by Kathy Schuman, Vice President of Artistic Programming and Executive Producer at Caramoor.
"I've long been a "hot jazz" fan and often catch Vince at his weekly sessions at Iguana in NYC." She told me. "I wanted to bring him here and give folks an opportunity to dance, but we didn't really have the appropriate venue for that.  Last year I realized we could make use of our Gala tent from our Opening Night and increase the size of the dance floor we already have set up for that.  Instead of a seated event this will be much more of a party – I'm really hoping to attract lovers of this music but also dancing and the fashions of the period  – we hope some will come in their vintage finery!"
I also asked Vince Giordano what he liked about the new venue: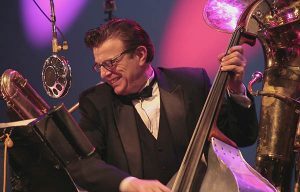 "We're very excited to be part of this Hot Jazz Frolic at Caramoor because it is generally known as one of the renowned places to hear classical music in a beautiful outdoor setting. We're hoping some of the folks who come here for the classical music will come on by and enjoy the event and then we'll have a new venue for fans of hot classic jazz to enjoy!"
I asked him if anything would be different about playing at an outdoor venue:
"Playing at this vast outdoor venue will not be that much different musically than what we play at our home at Iguana except there will be more dance space and dancers at this event. We will wait and see and have some dance tunes on the side, in the readiness —just in case. We also will have families with children there and I plan to do a few musical bits to get the kids aware of some of the instruments and different styles we play."
About being joined by Kat Edmonson he said:
"We've worked with Kat first on the Garrison Keillor Prairie Home Companion show years ago, then a Holliday Concert we did at Town Hall NYC, and she appeared and sang with us in the Woody Allen film: Café Society. She also stops by and sits in at Iguana, in-between her busy touring schedule.  Kat has a very unique style; very light and swinging [covering the 1920s-40s songs] and she sounds like no one else! The audiences love her and she's got a lot of fans out there!"
Also on hand at Caramoor will be tap dancer DeWitt Fleming, Jr., and Michael Cumella a "gramophone DJ" and hot jazz expert. I asked Giordano about the significance of having Bria Skonberg there to lead the "family centric" activities.
"I'm really thrilled to have the great Bria Skonberg at this event. She plays hot trumpet, sings wonderfully, has a great stage presence and bring lots of FUN to her shows!  I've seen many of her shows and she not only entertains the folks but also gets the kids goin' too. It's VERY important to introduce young folks to jazz, classical music and the American Song Book—and start EARLY with them–before they might decide (thanks to their "friends") that it's "old music".  When very young children hear music, they move to it and it gives them a point of reference when they hear it again, later in their lives. At the end of every show, I thank the audience for supporting live music and I ask them to please bring some young folks to concerts, clubs etc. too."
Caramoor is a beautiful venue with manicured grounds, excellent architecture, and many places for music to be heard. The Hot Jazz Frolic offers a unique opportunity to bring traditional jazz to new appreciative ears young and old, encourage more venues to support our music, and it's a rewarding way to spend a Fathers Day.

Joe Bebco is the Associate Editor of The Syncopated Times and Webmaster of SyncopatedTimes.com. He is available for liner notes and other writing or to give your website an overhaul. Reach him at [email protected]