Movies can help us dream. They can show us a world of possibilities or places long gone or places that never were. For singer/songwriter Kat Edmonson, the sounds and images of glamorous old Hollywood movies set her life in motion when she was just a child. They led her to develop her unique and engaging manner of singing and songwriting, a style that she calls "vintage pop."
Edmonson performs in a voice that combines the light, lilting quality of Blossom Dearie, the emotional edge of Billie Holiday, and slight twang of Emmylou Harris. Many people may recognize her from her film debut, singing on-camera as the nightclub performer in Woody Allen's Café Society. The title—and content—of her new album, Old Fashioned Gal (2017), wonderfully sums up Edmonson's approach to her art and her life.
Edmonson spent her childhood in Houston, the only child of a single mother. Her mother sat young Katherine in front of a television playing videotapes of classic Hollywood musicals as she worked long hours. Kat connected with the music she saw and heard on her screen in what must have seemed like private performances.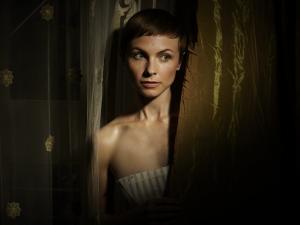 "I began to understand that there was this art form in which people sang, acted, and danced," Edmonson says from her home in New York City. "I just assumed that was what I was going to do. It was inevitable that I found this path where I've started making music videos that look like scenes from films. I've actually gone to school for acting and have started pursuing acting, and I love tap dancing. The people in these films were Fred Astaire, Ginger Rogers, Judy Garland, Bing Crosby, Danny Kaye, Frank Sinatra, Debbie Reynolds, Gene Kelly, Donald O'Connor, and Bob Hope."
The images on screen gave her the idea that this was a real depiction of adult life. She says she couldn't wait to grow up and join this glittering world full of song, romance, and dancing. It wasn't until college that she realized that she still held on to that fantasy. Instead of rejecting it, Edmonson leaned into it and decided that if it didn't exist, she'd have to create it herself.
Edmonson soon discovered that real-life isn't as accommodating as the plots found in classic movies. Although she earned a trip to Hollywood for the second season of the TV singing competition American Idol in 2002, the judges failed to recognize her talent. So, she moved to Austin, where Edmonson took an unglamorous office job at a real estate company to pay her bills while singing anywhere she could. In 2005, she decided music would be her full-time occupation and told her boss that she quit.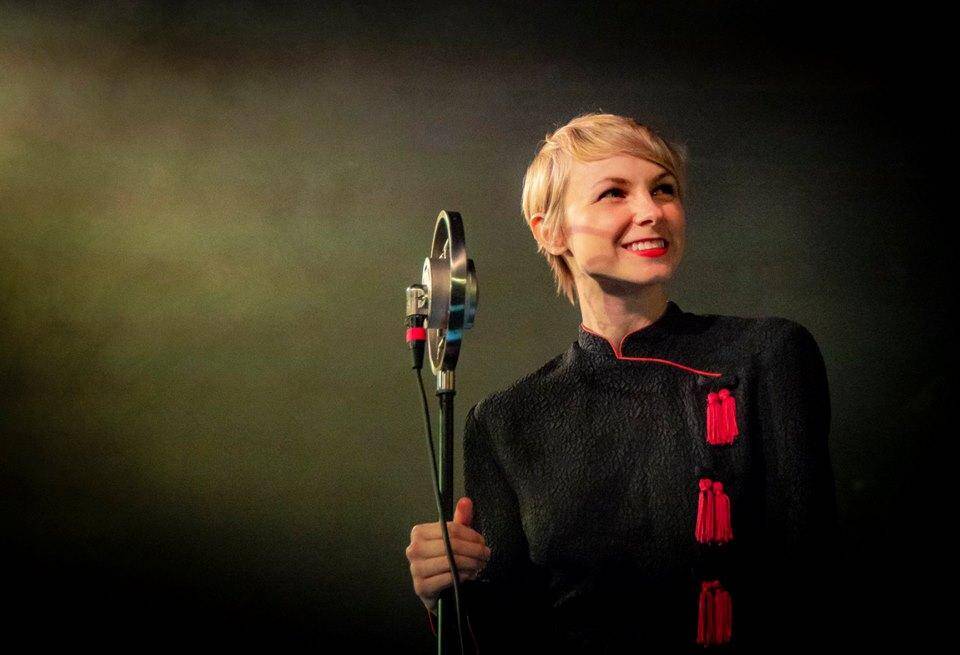 "I had all the confidence in the world. I really wasn't afraid of anything. I think that really shook [my boss] up. He was like, 'What kind of plan do you have.' I said, 'I don't have a plan. I'm going to go out and get gigs,'" she says.
Though a Texas steak house wasn't exactly an Art Deco set designed by art director Van Nest Polglase for Rogers & Astaire, Edmonson found steady work, and it gave her both experience and a regular paycheck. In 2009, she released her first record, the independently produced Take to the Sky, which featured songs from the Great American Songbook.
"I just knew from people's responses and the kind of feedback I was getting that I could take this and run with it. I mean I started making more money in music than I had at the real estate office, granted I wasn't getting paid very much in the office, but I was off and running. I actually bought myself a computer. That was my first big purchase with the money that I was making, and I was like 'this is awesome,'" Edmonson says.
What may be the turning point in Edmonson's career came in 2010, when music legend, and Austin native, Lyle Lovett asked Edmonson to open for him on his US tour. Lovett's wife April had heard her singing in a wine bar and purchased her first album. A few months later, she found herself on stage at the University of Texas performing with the singer/songwriter.