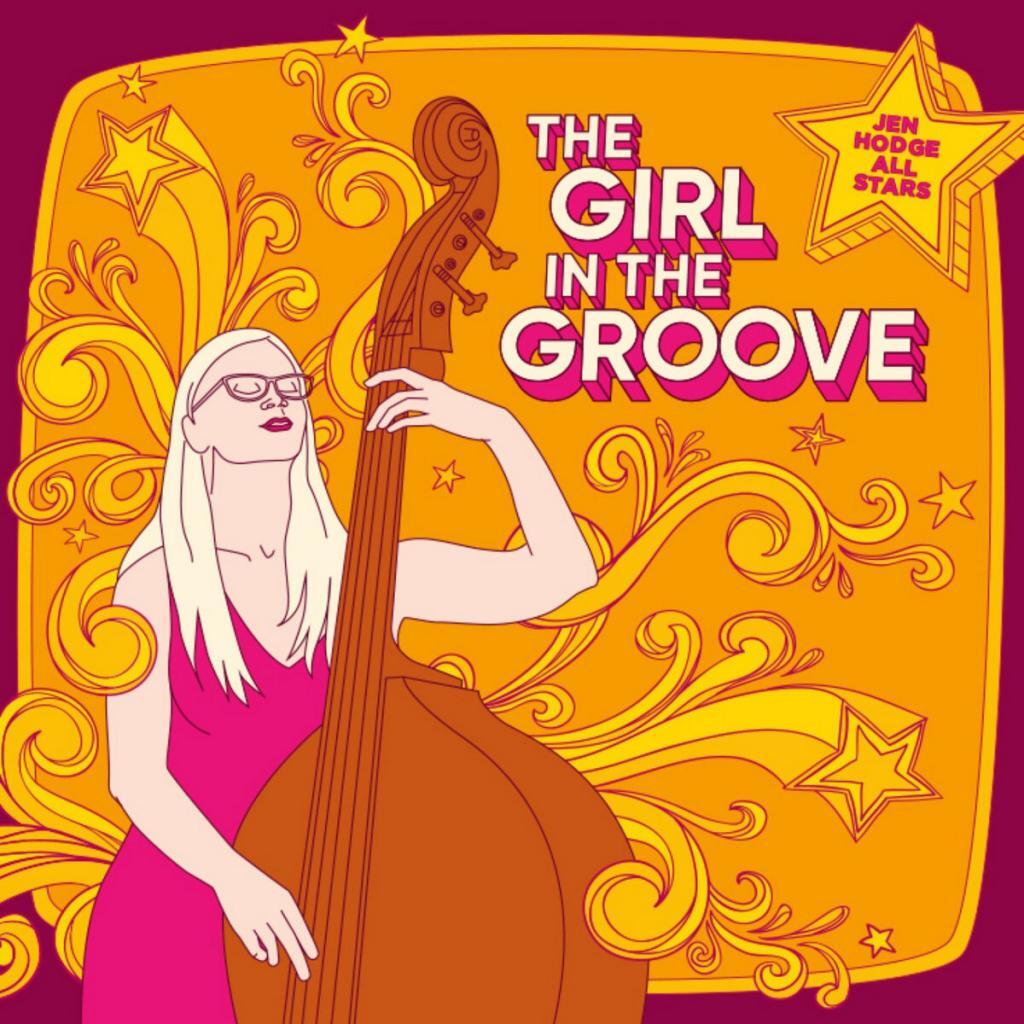 There are plenty of outfits striving to reproduce the sounds of classic jazz recordings, be they big band or small group. There are plenty writing their own complex arrangements, seeking to equal the past masters or resurrect forgotten arranging styles. And don't get me wrong—many of them are doing a great job of it. But not many go as far as Jen Hodge in putting their own stamp on a tune, making a listener sit up and exclaim, "Oh. Now that's interesting."
The Canadian bandleader is a female, singing bassist—not a club with a huge membership, but one which often produces excellent jazz arrangements with tremendous attention to rhythm. (I'm thinking of Oregon's Esperanza Spalding, and England's own Nicola Farnon, or historically Thelma Terry.) Hodge also brings a bassist's ear to this album, justifying the versatility of style her Bandcamp profile boasts of.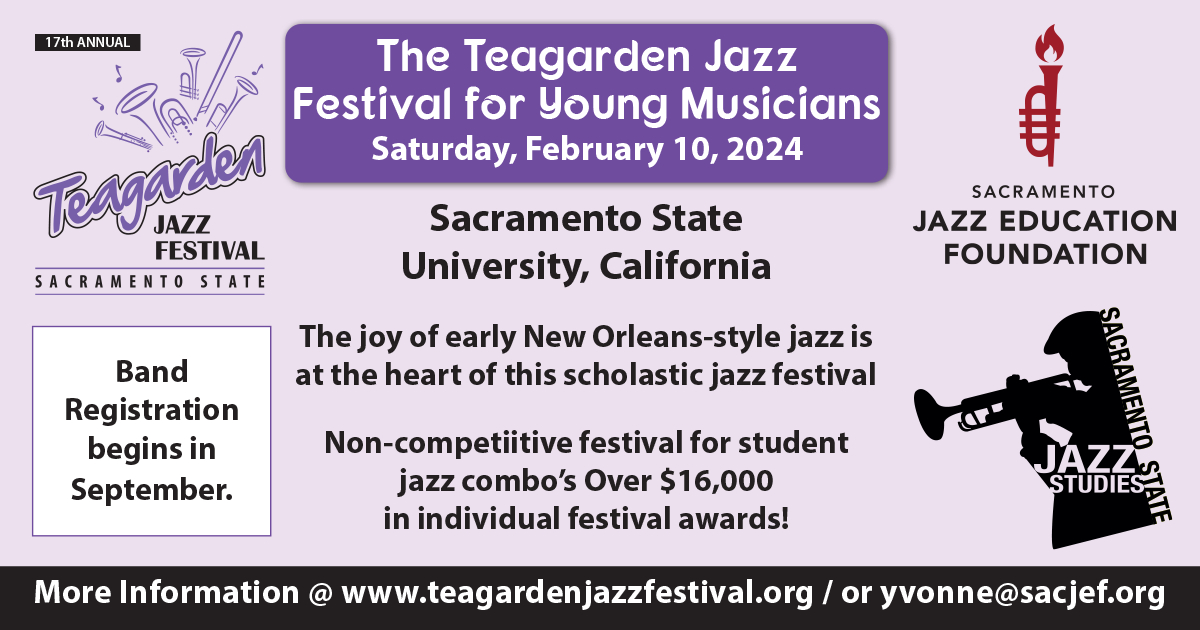 Her arrangements feel sparse but rich, the album's eponymous groove being both solid and warm. She leaves lots of room for us to appreciate her instrument, which kicks off several tracks accompanied by just one bandmate or two. But the rest are never far behind, striking up with guitar (Josh Roberts), trumpet (Chris Davis), violin (Clara Rose) and trombone (Brad Shigeta) to populate the tonal space in between—but not always on the same tracks, and not so thickly that any one instrument suffers for it.
Their version of Gershwin's "Summertime" is a great example, opening with a slow, plodding bass which sets a suitable melancholic mood. In fact, Hodge's "Summertime" is a lot like summertime 2020: slow, sparse, with occasional bright moments. But I much preferred her version. Another Gershwin number, "I Got Rhythm," starts with voice and guitar alone, but quickly picks up pace when the bass joins in. Again, Hodge does a great job of creating something rich (and very danceable) with just a handful of musicians.
Hodge's voice isn't what you'd call powerful—quite the opposite, in fact. It's more delicate, quavering and at times a little unsure of itself, in the style of Annette Hanshaw. A little Betty Boop-ish, even. But it stops short of squeaky, is endearing in its shyness and actually complements her chunky bass strolling very well.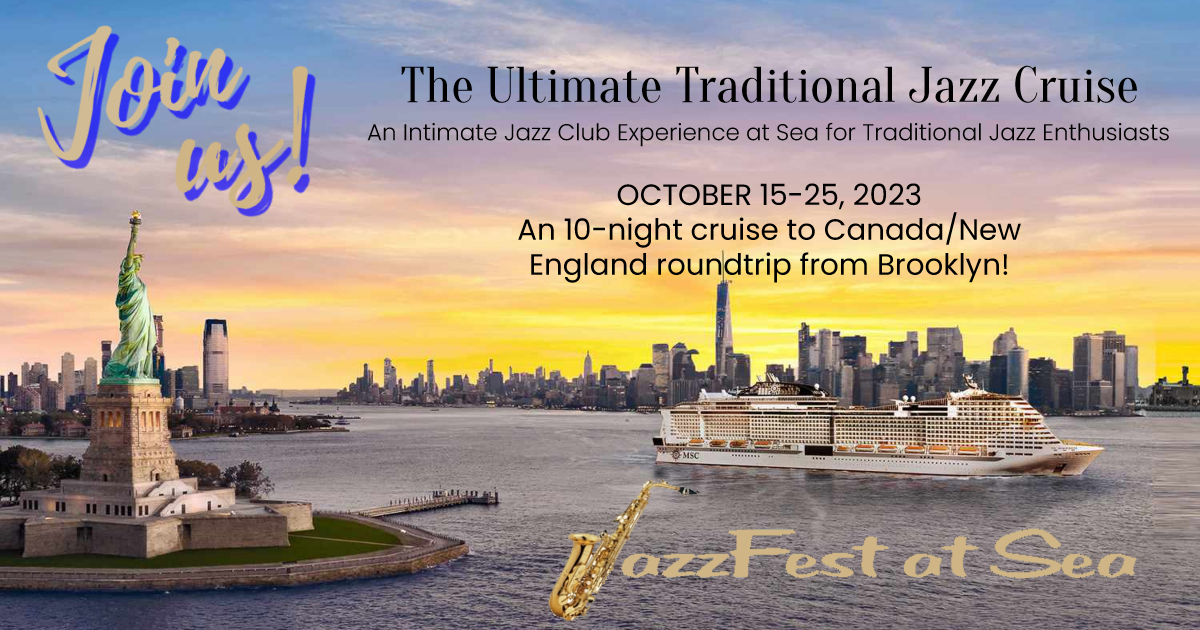 "Use Your Head" is a self-penned delight, a dirty blues drag in the tradition of Lil Johnson, Wynonie Harris, et al. (I'll spare you the nature of the innuendo, but it got me wondering whether The Girl in the Groove has a third meaning I hadn't appreciated.) Clarinet/sax player Joseph Abbot contributes his tune "The Earthquake Drill," which has his klezmer-like solos soaring over some Krupa-esque drum work from Mike Daugherty.
There are ten tracks all said, showcasing a great mix of old and new material with a variety of moods. Linking them all is a small, acoustic band with a big, heartfelt sound. This will be a perfect disc for Sunday afternoon listening—with a kitchen shuffle or two thrown in. Find it on Bandcamp now.