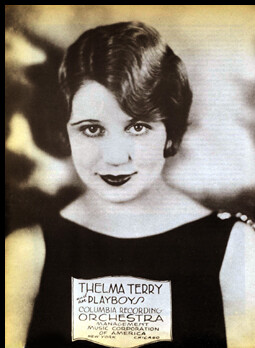 Until recently, next to nothing was known about
Thelma Terry
(September 30, 1901 – May 30, 1966): she played string bass in Chicago in the Twenties, she led an all-male band (which included
Gene Krupa
 – "Thelma Terry and her Playboys"), she dated 
Eddie Condon
(a fact to which he briefly alludes in his book
We Called It Music
), and she and her band played at a place called "The Golden Pumpkin" that was at Hamlin and Madison in the Broadway district of Chicago, providing work for the likes of Krupa, 
Bud Freeman
, and Bud Jacobson.
In 1928, she and her band made six recordings under the name of Thelma Terry and her Playboys (all of which you may listen to online here) featuring her fine leadership and string bass style . Then she disappeared.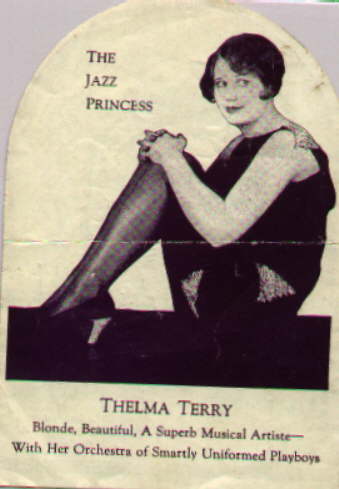 Thanks to Thelma's family, we now know more. Thelma Combes (not "Coombs", as Condon had reported) was born on Sept. 30, 1901 in Michigan. She learned to play bass because her mother was the seamstress for a rich family in Chicago–a family involved in the music business. Thelma took first chair at age 18 in the Chicago Women's Symphony Orchestra. She went to Austin High School (hence her association with many white jazz musicians of the so-called "Austin High Gang", such as Freeman and Jacobson).
MCA formed Thelma Terry and her Playboys in the spring of 1927 (according to Condon in his autobiography, and they went on tour then. The band was active until Thelma disbanded them herself in 1929. Thelma and the Playboys toured nationally playing in Atlantic City, New York and Kansas City, not to mention the Golden Pumpkin in Chicago.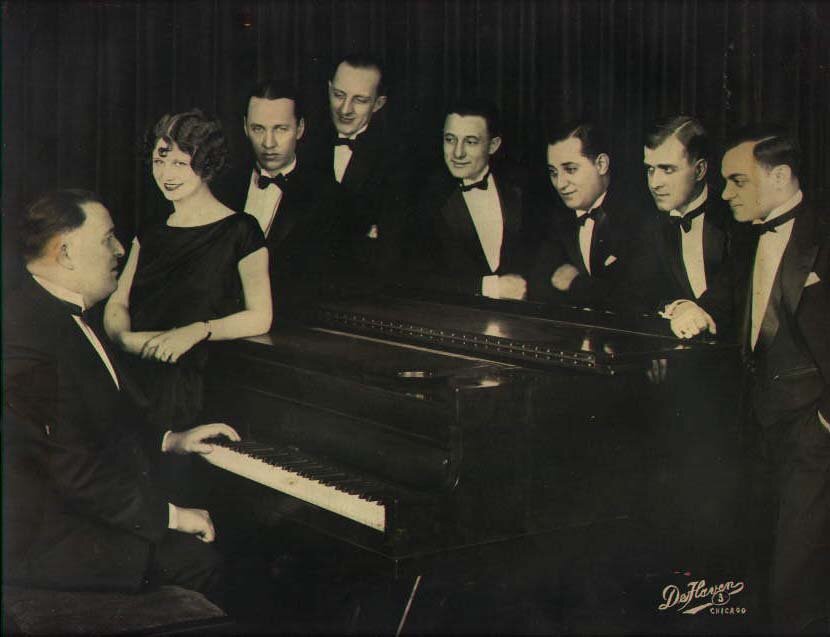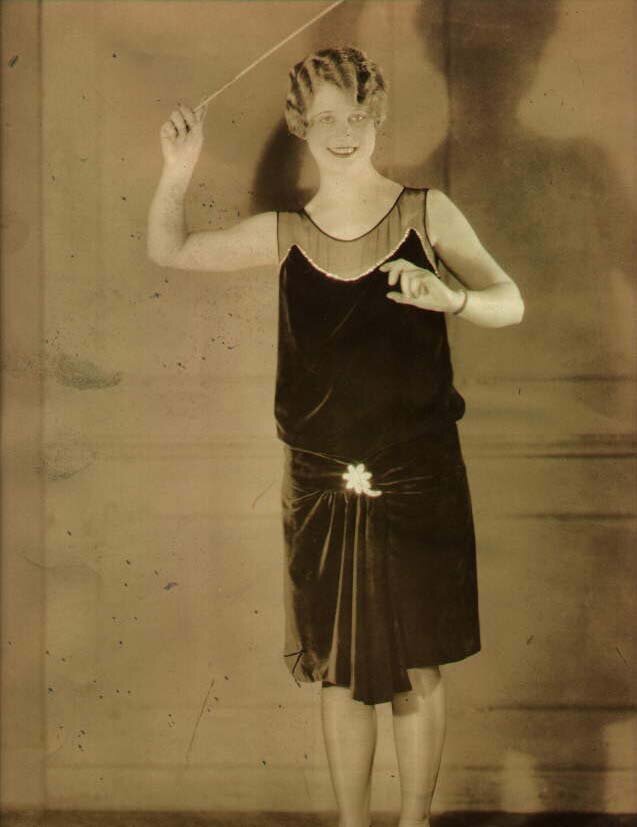 Savannah, Georgia was the last stop during the summer of 1929. This is where Thelma met her future husband who owned the nightclub complex the band played in. Just before Thelma quit, the band was scheduled to tour internationally, starting in Berlin. Although the band was a success and Thelma was a star, she was very unhappy. Her male bandmembers were insubordinate and some were sexually harassing her. Tired of show business, she quit in the summer of 1929, and married Willie Haar, a wealthy businessman in Savannah, Georgia after dating him all that summer. Two years later, daughter Patti was born, and three years after that the marriage ended.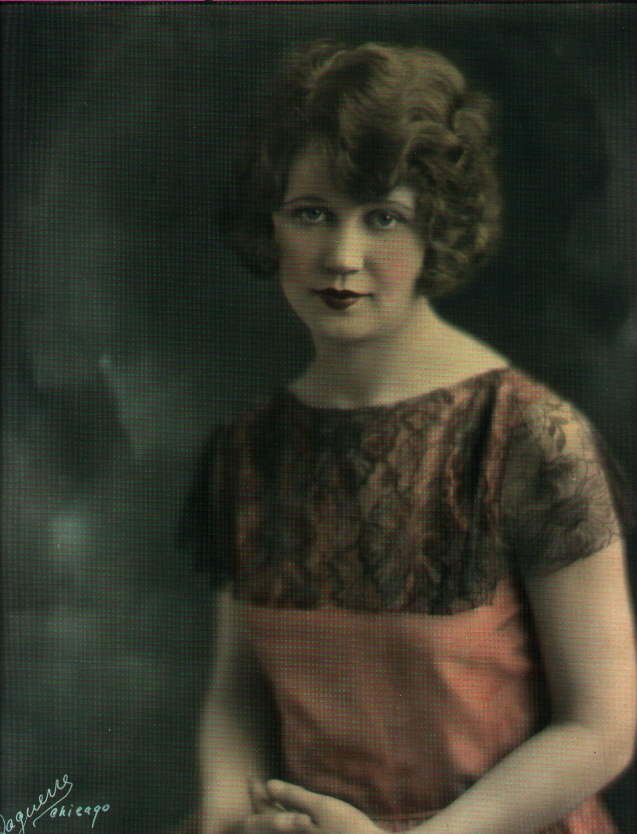 Thelma returned to Chicago to make a comeback, but had a hard time finding work during the Depression. (Reports or intimations that she played at the Golden Pumpkin into the Depression are false.) She went back to Michigan, to live a quiet life as a mother and grandmother. Her daughter told me, though, that some time in the Fifties, she and her mother went to see Gene Krupa in concert. They went backstage, and Krupa greeted Thelma warmly. Hollywood was making a movie about his life, and he was apologetic that it could not include the part that Thelma had played in his career, since her name was no longer known to the general public. Thelma graciously said that this was all right.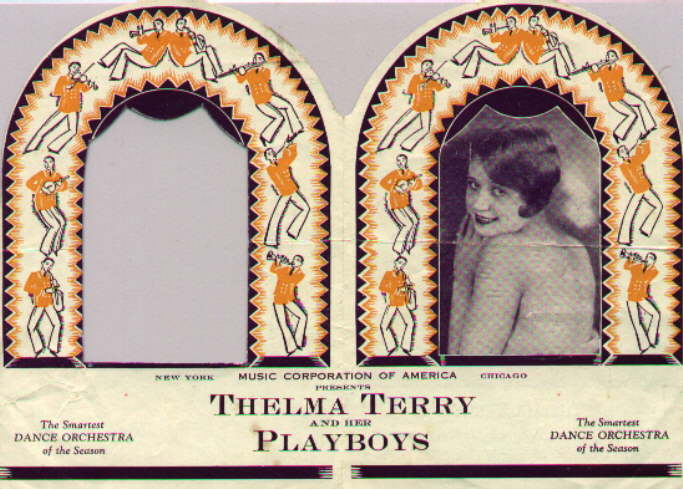 Sadly, Thelma Terry died on May 30, 1966 of throat cancer. But she was beloved in her home community, and was a fine and loving mother and grandmother. Interestingly, she always disliked her first name "Thelma" (only showbusiness people called her that); friends and family called her "Terry"–hence her choice of "Thelma Terry" as a professional name. —by David Apolloni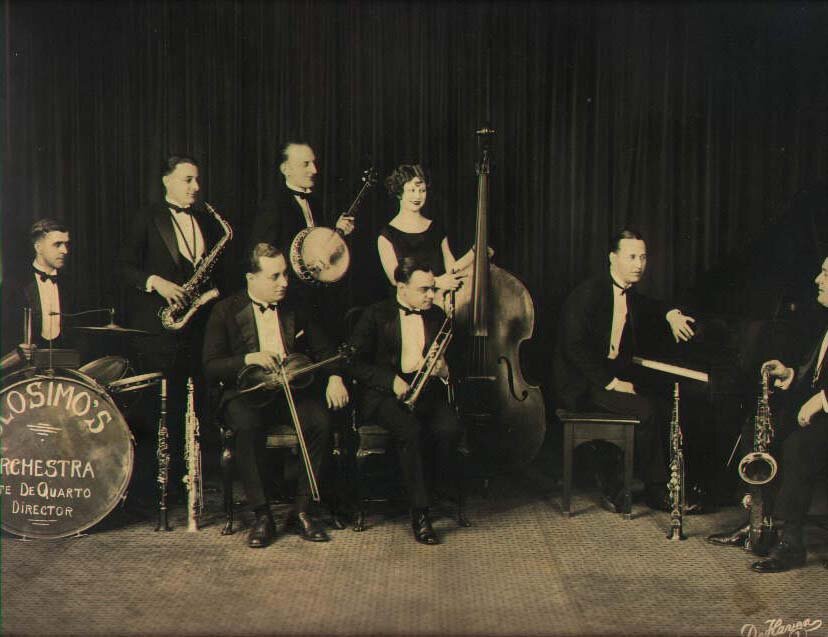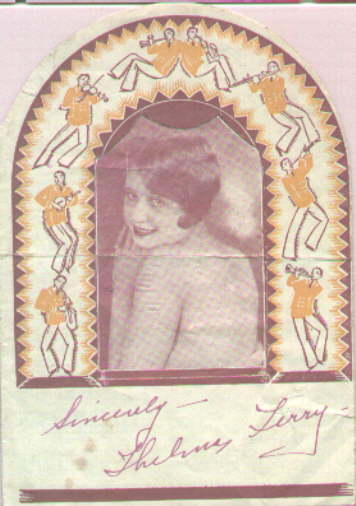 ---
The photo scans have been graciously contributed by Thelma Terry's family and with the permission of Thelma's daughter, Patti. ©Patti, daughter of Thelma Terry.