This band, whose entire output is included here, is surely one of the most remarkable in the history of Jazz and dance music, for it was directed by a winsomely attractive young lady. Nothing in that, you may say; there were other bands that were led by similarly attractive girls (Ina Ray Hutton's was composed entirely of them) but 
Thelma Terry
 was no slinky figurehead; she played string bass of all things, and did so with the taste and assurance associated with male exponents of the instrument, such as 
Pops Foster
, Joe Tarto, Steve Brown, John Kirby, Wellman Braud, 
Bill Johnson
…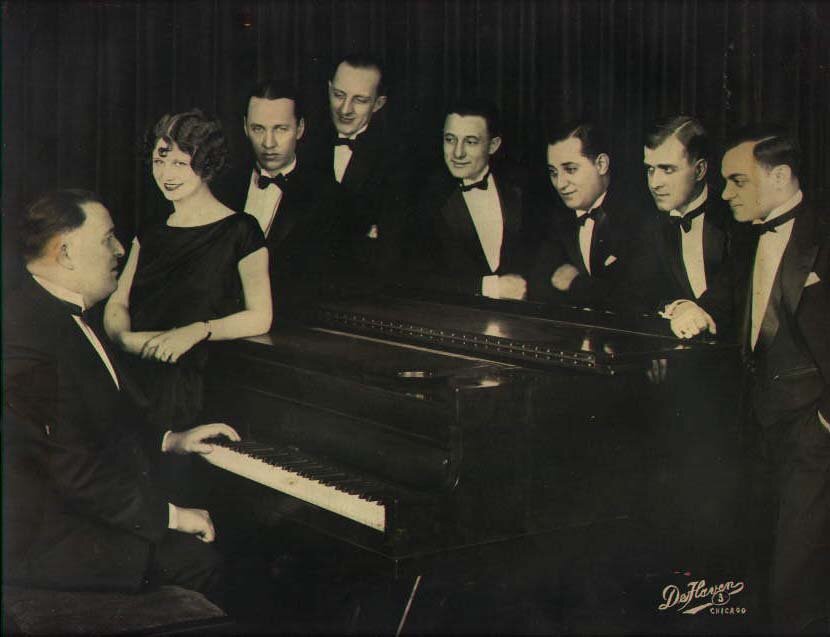 A glance at the personnel of the two sessions recorded shows that here were some of the great names of Chicago Jazz, playing largely non-vocal versions of popular tunes of the time, propelled with ease by the dynamic little lady* with the big fiddle. — by Brian Rust (from the liner notes of The Chicago Hot Bands 1924 – 1928 on Timeless Records)
* Brian Rust seems to have formed the impression that Thelma was tiny and petite when he refers to her as "the little lady." He uses similar adjectives in a book of his from twenty years ago or so. I checked, and her daughter Patti says Thelma stood 5′ 7″. -David Apolloni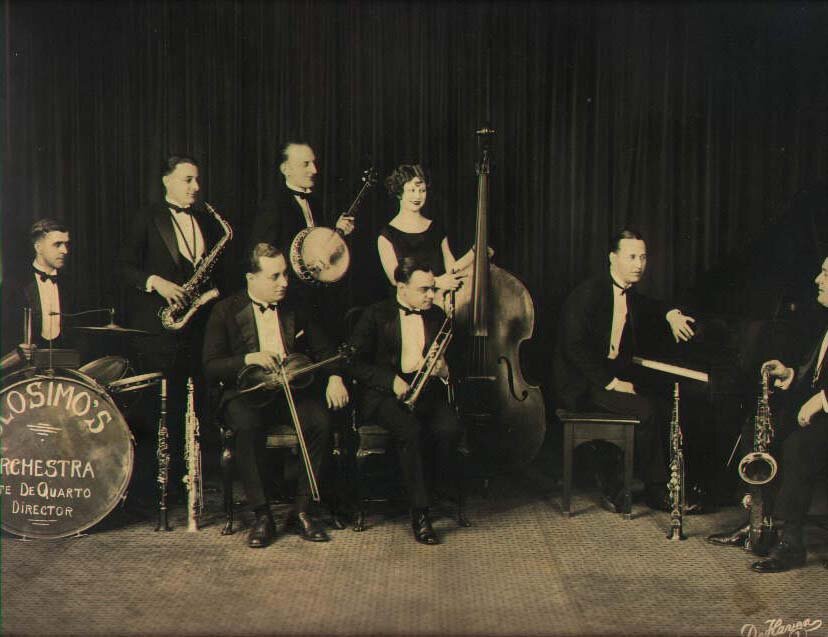 If you would like to order the Timeless Records' CD of Chicago Hot Bands 1924 – 1928 you can do so direct from Timeless Records.


| | |
| --- | --- |
| Artist | Instrument |
| Roy Campbell | Banjo |
| Joe Davis | Drums, Vocals |
| Pat Davies | Clarinet, Tenor Saxophone |
| Charles Dornberger | Clarinet, Alto Saxophone |
| Dub Fleming | Cornet |
| Earl Gray | Clarinet, Alto Saxophone |
| Gene Krupa | Drums |
| Bud Jacobson | Clarinet |
| Johnny Mendel | Trumpet |
| Floyd O'Brien | Trombone |
| Bill Otto | Piano |
| Mike Platt | Clarinet, Alto Saxophone |
| Carl Rinker | Trumpet |
| Mike Platt | Clarinet, Alto Saxophone |
| George Shirley | Banjo |
| Phil Shukin | Clarinet, Tenor Saxophone |
| Warren Smith | Trombone |
| Thelma Terry | Bass, Director |
| Bob Zurke | Piano |