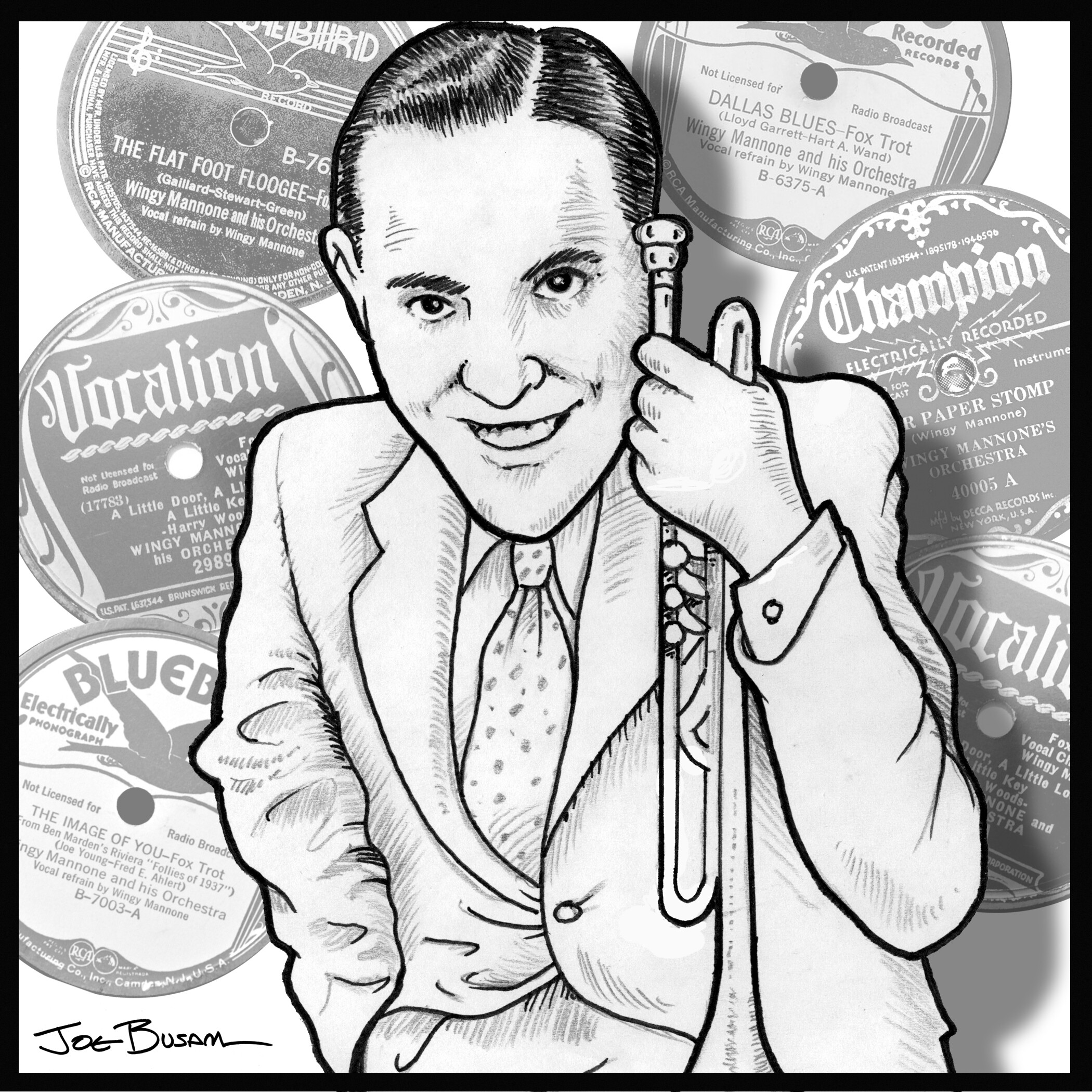 Joseph "Wingy" Manone was born February 13, 1900, in New Orleans. Manone acquired his lifelong nickname when, at the age of 10, his right arm was amputated after it was crushed between two streetcars.
He started out playing on Mississippi riverboats and with the Original Crescent City Jazzers. The band later changed their name to the Arcadian Serenaders and he made his recording debut with the group in 1924. He worked in a series of bands all over the country, before starting his own band Joe Manone's Harmony Kings and recording with them in 1927.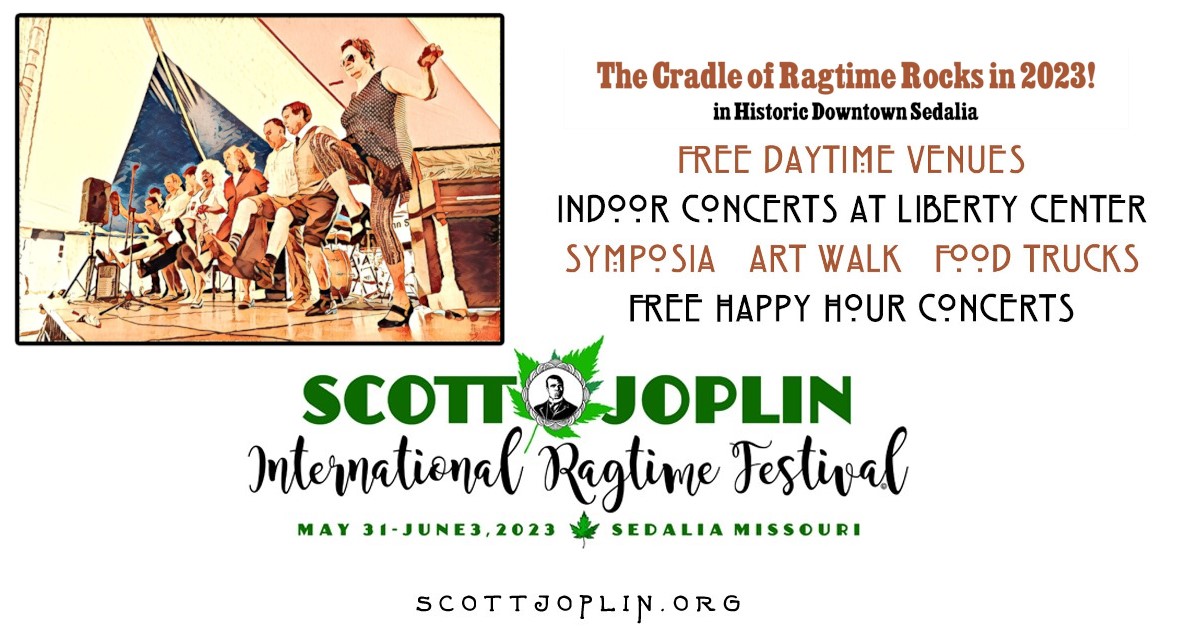 The following year Manone played in Chicago before relocating to New York. In 1929 he recorded with Benny Goodman's Boys and then moved back to Chicago and led a band called the Cellar Boys. His 1930 composition "Tar Paper Stomp" is the basis for the riff that would later be used in Fletcher Henderson's "Hot and Anxious," and, more famously, Joe Garland's "There's Rhythm in Harlem," which was streamlined by Glenn Miller into his mega-hit, "In the Mood."
Wingy never saw a cent in royalties. According to his grandson Jimmy, "He was said to have referred to Glenn Miller's version as 'In The Mud,' so I don't think he was a huge fan." Nonetheless, he is currently listed as the composer, with Joe Garland being relegated to "arranger" status.
Wingy, an Armstrong-inspired trumpeter and vocalist and ebullient natural comedian, recorded extensively in the 1930s, scoring his own huge hit with "Isle of Capri." He appeared in the 1940 Bing Crosby movie Rhythm on the River and was a frequent guest on Bing's radio program. In 1948 he published an autobiography, Trumpet on the Wing.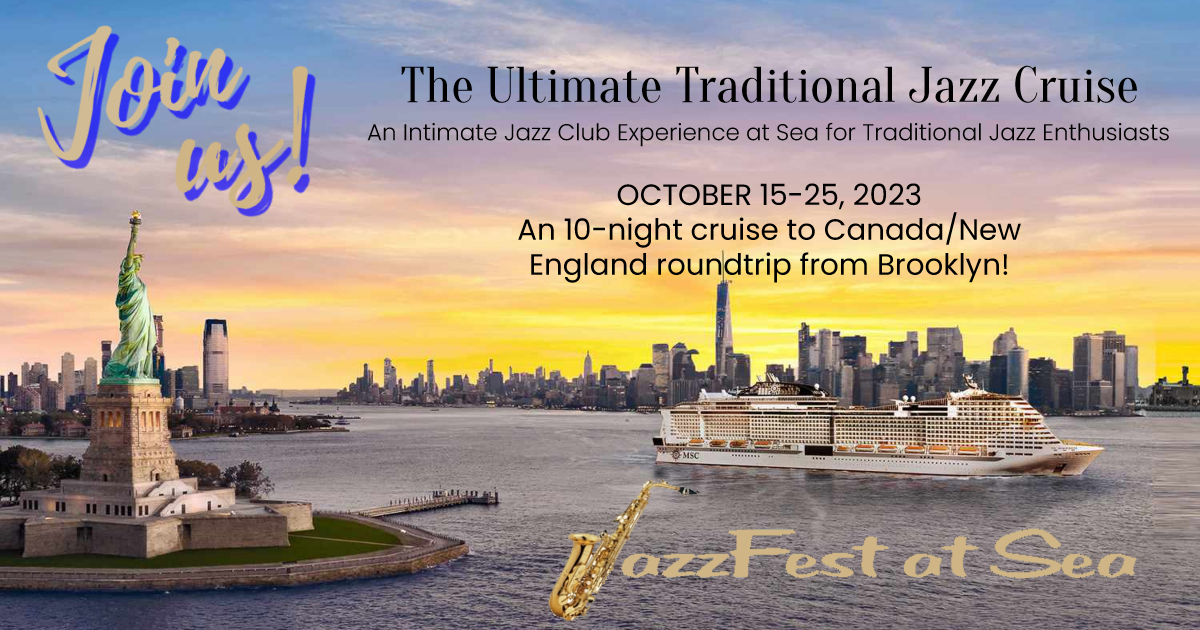 From the 1950s, he was based mostly in California and Las Vegas, although he also toured through the United States, Canada, and parts of Europe to appear at jazz festivals. In 1957, he covered the Buddy Knox hit "Party Doll" in an attempt to connect with younger record buyers. Despite such detours, he continued to play great jazz and entertain audiences for the rest of his life.
Wingy Manone died in Las Vegas, Nevada on July 9, 1982. – compiled by TST staff