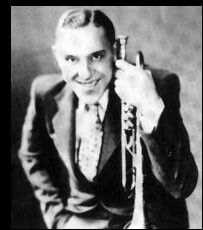 Wingy Manone
(February 13, 1900 – July 9, 1982) was a New Orleans trumpet player and vocalist who lost his right arm in a streetcar accident when he was ten years old. He wore a prosthetic arm while on stage performing and used it so well that many never noticed his disability. He started out playing on Mississippi riverboats and with the
Original Crescent City Jazzers
. The band later changed their name to the 
Arcadian Serenaders
 and he made his recording debut with the group in 1924.
He worked in a series of bands (occasionally as a leader) all over the country, before starting his own band Joe Manone's Harmony Kings and recording with them in 1927. The following year Manone played in Chicago before relocating to New York. In 1929 recorded with Benny Goodman's Boys and then moved back to Chicago and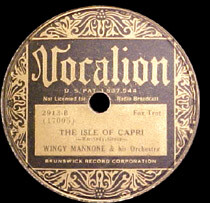 led a band called the Cellar Boys at a club called My Cellar.
His 1930 song "Tar Paper Stomp" is the basis for the riff that would later become Glenn Miller's famous "In the Mood". In 1934 Manone moved back to New York and scored a hit record with "The Isle of Capri" and became a popular attraction. In 1940 Manone moved to Los Angeles and appeared in the Bing Crosby movie "Rhythm on the River", and appeared regularly on Bing's radio shows. When the Crosby show ended he played in Las Vegas and decided to move there and lived there until his death. Wingy stayed active in music and continued to lead and tour with his bands for the rest of his life.


| | | |
| --- | --- | --- |
| Title | Director | Year |
| Rhythm on the River | Victor Schertzinger | 1940 |
| Hi 'ya, Sailor | Jean Yarbrough | 1943 |
| Trocadero | William Nigh | 1944 |

Trumpet on the Wing by Wingy Manone, 1948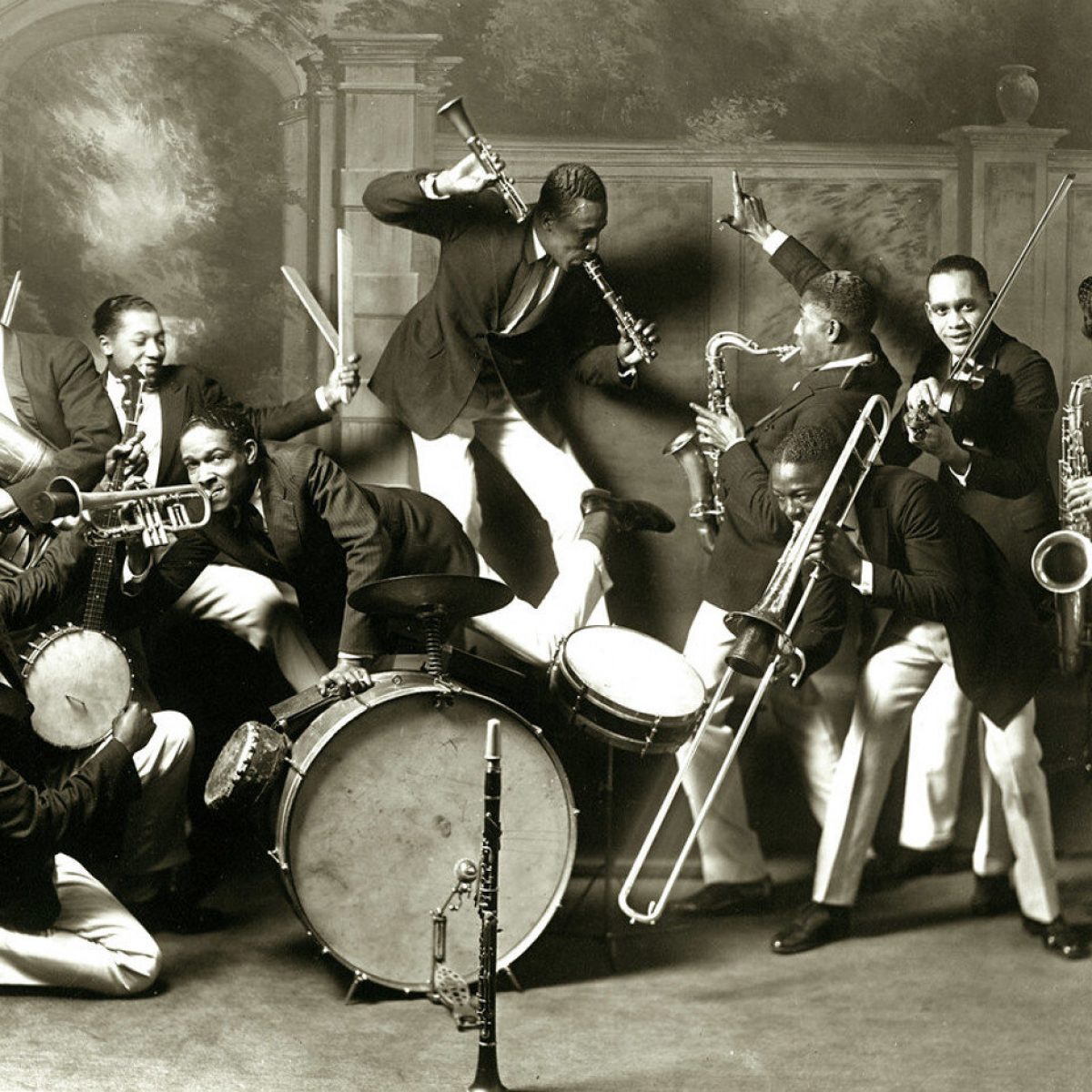 Redhotjazz.com was a pioneering website during the "Information wants to be Free" era of the 1990s. In that spirit we are recovering the lost data from the now defunct site and sharing it with you.
Most of the music in the archive is in the form of MP3s hosted on Archive.org or the French servers of Jazz-on-line.com where this music is all in the public domain.
Files unavailable from those sources we host ourselves. They were made from original 78 RPM records in the hands of private collectors in the 1990s who contributed to the original redhotjazz.com. They were hosted as .ra files originally and we have converted them into the more modern MP3 format. They are of inferior quality to what is available commercially and are intended for reference purposes only. In some cases a Real Audio (.ra) file from Archive.org will download. Don't be scared! Those files will play in many music programs, but not Windows Media Player.