One of my fondest memories (and there were many) of last summer's Scott Joplin Ragtime Festival in Sedalia is of meeting Kyle Stark and his family for the Maple Leaf Rag contract marker ceremony. We were in the Liberty Center lobby when Kyle handed me a clasp-closed envelope and said he had something for the Sedalia Ragtime Archive.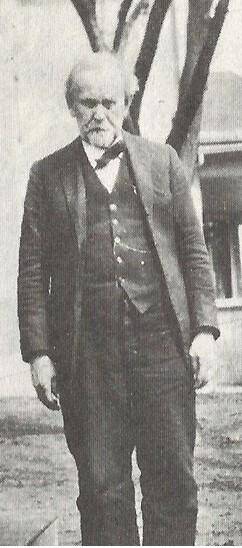 There were several folks standing nearby overhearing our conversation. I reached in the envelope took out several 8×10 B&W photos of the Stark family on the 1977 set of the movie "Scott Joplin."
I remembered John Stark III and his son, Raymond from the first 1974 festival when they loaned us the MLR contract, signed by Stark and Joplin, for display. The photos of the family meeting the stars were fun to see and especially the photo of Art Carney as John Stillwell Stark with John III.
I noticed there were some small photos at the bottom of the envelope and as I pulled them out, I recognized just how wonderful this gift was. I remember glancing up to see who was watching and caught Dr. Dave Majchrzak's expectant eye. As I brought out possibly unknown photos of John Stark, Will and Carrie, and E.J. and Margaret, I was surrounded by appreciative ragtimers all reveling at the first opportunity to see the new images of these legends of ragtime publishing.
Since then several have mentioned the photos look somewhat familiar but I can't find any indication that they have been previously published. The festival featured some legends of ragtime from the 1974 event and Kyle added the three legendary photographs for the occasion. It was wonderful moment.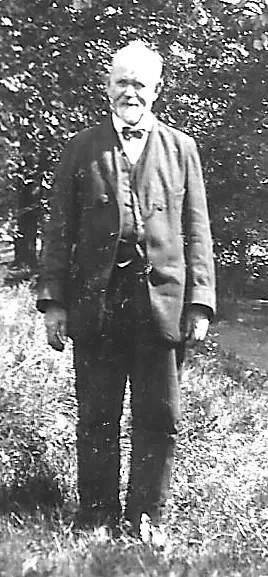 I'm going to speculate that the photos were taken about 1920 or after in the subject's respective yards. We see the men at the end of the ragtime era they were so responsible for having nurtured. John died less than a decade after this photo was taken at age 86 in 1927. He had been living with E.J. and Margaret. John's wife Sarah died in 1910 and John had moved from New York back to St. Louis shortly after.
The last known photograph of John Stark taken in 1927 was published in They All Played Ragtime (1955) by Rudi Blesh and Harriet Janis. It shows a gaunter Stark apparently standing in the Maple Avenue yard. At first, I didn't think this new photo looked like the famous publisher. The other often used photos show him in profile. Though a bit rumpled, the suit, vest and tie appear to be the same and the note on the back indicates it is John.
John Stark had originated the term Classic Ragtime and though his catalog was never the largest, he did publish the finest ragtime compositions of the era: Scott Joplin, James Scott and Joseph Lamb and others.
Axel Christensen was quoted in They All Played Ragtime, "(Stark) is the pioneer of ragtime sheet music—real ragtime we mean—and when one hears him talk of his favored subject, namely ragtime, one is bound to be impressed with the fact that ragtime is on a par with the best music that ever was written. He (Stark) is one of the greatest champions that ragtime has ever had, or ever will have."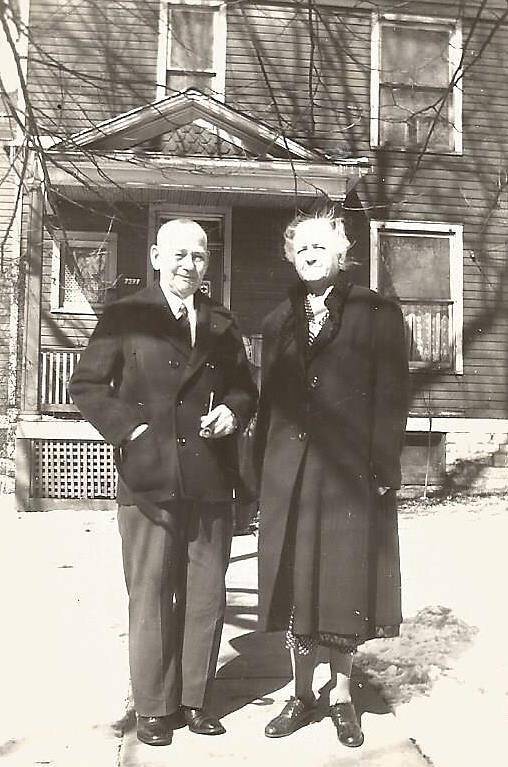 Joplin had probably been trying to sell his Maple Leaf Rag all over the country for months or even years before Stark signed the famous contract on August 10, 1899 in Sedalia. Other publishers had probably found it too difficult and just hadn't seen the genius of the composition. John Stark and Son saw the potential and with his unique marketing talent and enthusiasm for ragtime music he became a pioneer in the field of American popular music and gave us some of our finest early classical music as well.
Kyle Stark carries on the family printing tradition in a modern way with his Stark Imprinting Company at 1210 S. Vandeventer in St. Louis. It is a full-service apparel finishing business with embroidery, screen printing, and dye sublimation capabilities. He is working less than ten city blocks from where his Great-Great-Grandfather's publishing businesses were located on Laclede Avenue.
---
Larry Melton can be reached at lcmelton67@gmail.com
Subscription Options
---
Or get the Print Edition with Online Access. To get the print edition of The Syncopated Times use this Paypal link. After you pay you will be issued a coupon for free online access.