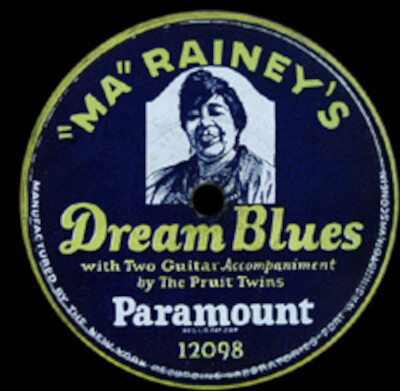 Paramount advertised this beautiful record as a new, sensational and different souvenir record claiming it was first record to feature a picture of artist on the label. The advertising copy for this record stated,
"Ma Rainey wants you all to have a souvenir record with her picture. The famous Mother of the Blues doesn't want you ever to forget her- that's how much she loves her friends!"
Miles and Milas Pruitt were guitar playing twins from Kansas City. They also accompanied Lottie Beaman, Charlie Turner and Ida Cox on a few of their records.


| | |
| --- | --- |
| Artist | Instrument |
| Milas Pruitt | Guitar |
| Miles Pruitt | Guitar |
| Ma Rainey | Vocals |