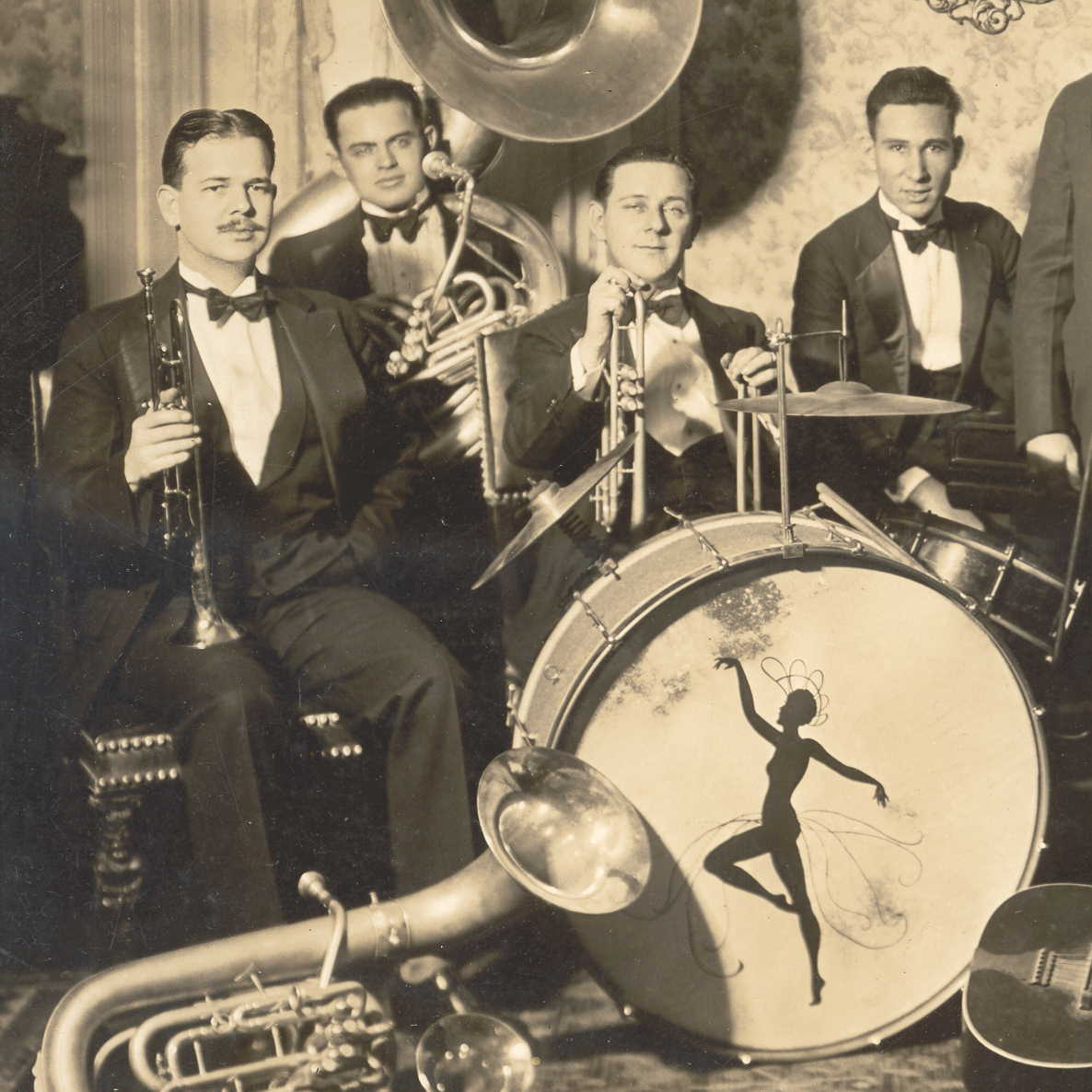 In addition to being a well regarded drummer, Arthur "Monk" Hazel (August 15, 1903 – March 5, 1968), occasionally took solos on brass instruments, notably cornet and melophone. He was a fixture on the New Orleans music scene for decades.
Hazel's father was a drummer as well. Early on Monk played drums with Emmett Hardy, who gave him his first cornet, and then with Stalebread Lacombe. In the 1920s, Hazel worked with many bands including those led by Abbie Brunies (the Halfway House Orchestra), Tony Parenti (with whom he recorded in 1925) and Johnny Wiggs.
He led his own Bienville Roof Orchestra (which played for atop the Bienville Hotel at Lee Circle, and made recordings in 1928) and then spent time in New York playing with Johnny Wiggs, Jack Pettis and with his own group (1929–31). Hazel was in Hollywood for a period (working with Gene Austin) but eventually came back to New Orleans, performing with Joe Caprano (1937) and the Lloyd Danton Quintet.
Hazel spent 1942-43 in the Army and then worked for a time outside of music. However during his final 20 years, Hazel was once again quite active in New Orleans, performing with Sharkey Bonano, George Girard, Mike Lala, Santo Pecora and virtually every other important name in New Orleans jazz. As a leader, Monk Hazel recorded four titles in 1928 for Brunswick Records and a full album for Southland Records in 1954; Pete Fountain and Al Hirt were among his sidemen on the latter recording.- Adapted from Wiki

Title

Recording Date

Recording Location

Company

Git-Wit-It
(Sidney Arodin)
12-1928
New Orleans, Louisiana
Brunswick
4182
Brunswick
2972-A
High Society


(Porter / Steeley)

12-1928
New Orleans, Louisiana
Brunswick
4181
Ideas


(Sharkey)

12-1928
New Orleans, Louisiana
Brunswick
4182
Brunswick
2972-B
Sizzling The Blues


(Joe Capraro)

12-1928
New Orleans, Louisiana
Brunswick
4181

| | |
| --- | --- |
| Artist | Instrument |
| Sharkey Bonano | Trumpet |
| Monk Hazel | Drums, Melotron, Vocals |
| Hal Jordy | Alto Saxophone, Baritone Saxophone |
| Joe Capraro | Guitar |
| Sidney Arodin | Clarinet, Tin Whistle |
| Luther Lamat | Tuba |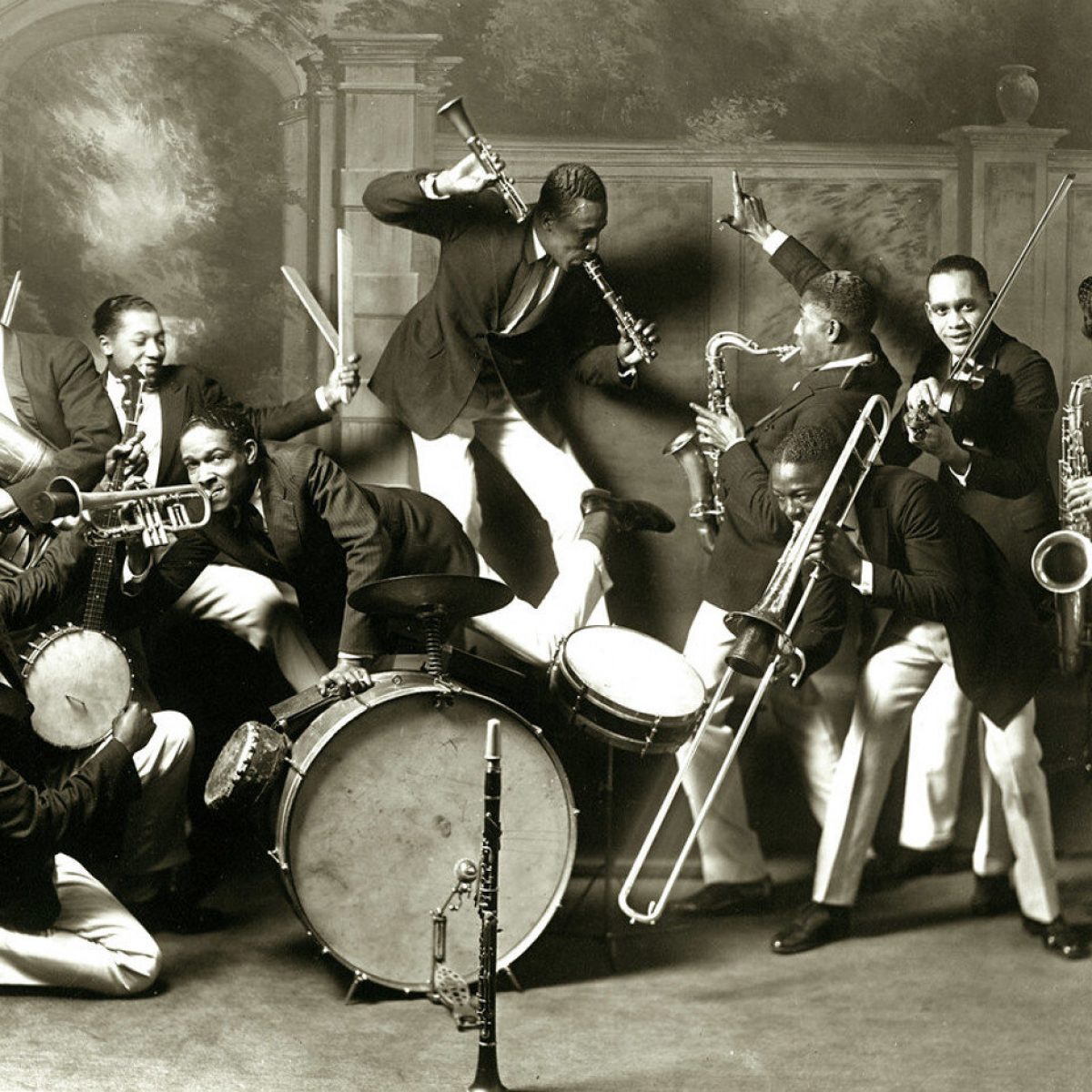 Redhotjazz.com was a pioneering website during the "Information wants to be Free" era of the 1990s. In that spirit we are recovering the lost data from the now defunct site and sharing it with you.
Most of the music in the archive is in the form of MP3s hosted on Archive.org or the French servers of Jazz-on-line.com where this music is all in the public domain.
Files unavailable from those sources we host ourselves. They were made from original 78 RPM records in the hands of private collectors in the 1990s who contributed to the original redhotjazz.com. They were hosted as .ra files originally and we have converted them into the more modern MP3 format. They are of inferior quality to what is available commercially and are intended for reference purposes only. In some cases a Real Audio (.ra) file from Archive.org will download. Don't be scared! Those files will play in many music programs, but not Windows Media Player.