"Muggsy Spanier and his Ragtime Band," a short piece in the Red Hot Jazz Archive (now hosted on syncopatedtimes.com), recalls a dramatic event in the famed cornetist's life. In 1938, while performing at the Blue Room in New Orleans's Roosevelt Hotel, Muggsy collapsed on stage, stricken by a life threatening bleeding peptic ulcer. As the article reports, he was taken by the club's wait staff to the Emergency Room of Touro Infirmary, which was affiliated with Tulane University Medical School. The care he received there from the renowned "Surgeon of the South," Dr. Alton Ochsner, led to Muggsy's medical recovery and to a musical comeback. He played his horn brilliantly for another 25 years.
In the mid-1940s, immersed in medical studies at Tulane, I was consuming the rich culture and music of New Orleans. Well before graduation in 1948, a "little voice" was telling me that four years there would suffice. If longer, one might be caught forever in the city's taunting illusions and Elysian excesses, its particular madness. So, I had accepted an internship as far from, and as different as possible from the Crescent City. The first stop was at Northwestern Memorial Hospital in Chicago's Near North.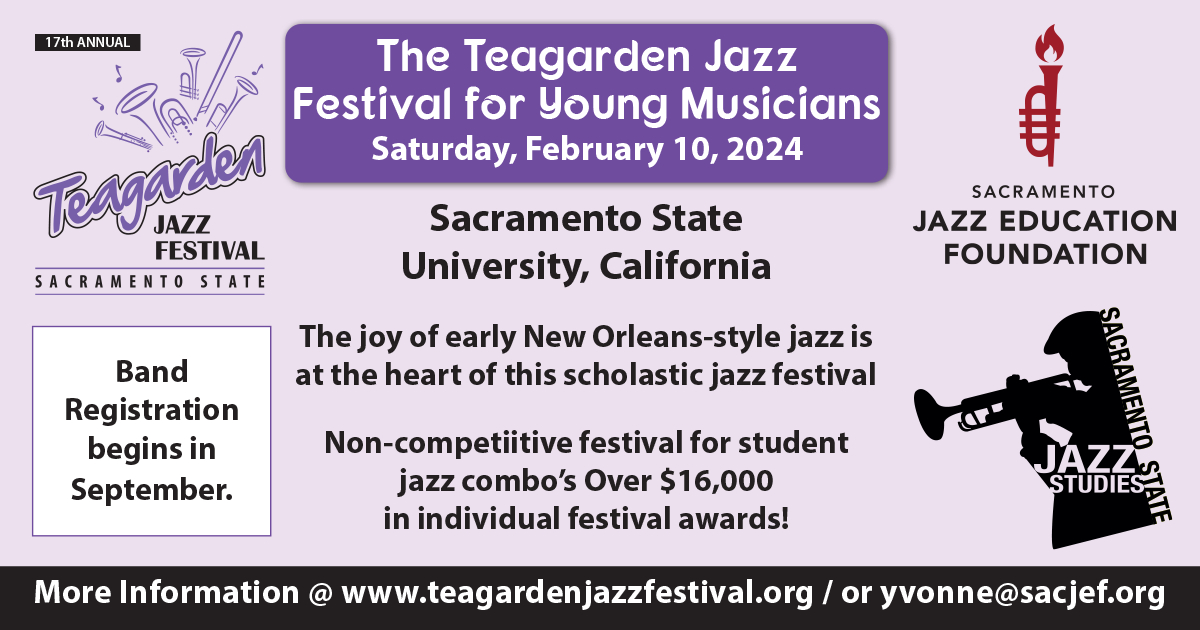 There, despite my choice to leave, I found myself suffering New Orleans withdrawal and began to seek traditional jazz spots in Chicago. One evening, on a streetcar bound for the Loop, I spotted the neon beacon to Jazz, Ltd. at 11 East Grand. Quickly departing the trolley, I headed back to the soon-to-be famous jazz club that was strictly devoted to New Orleans sounds. It was owned and presided over by Bill Reinhardt, clarinetist, and his wife, Ruth, a stunningly beautiful, former Broadway show girl, now club manager and greeter. Highly respected for her devotion to the idiom, she also skillfully kept decorum among the club's audience and musicians.
I eagerly descended the stairs from the street to the club entrance, passed muster for dress and sobriety with Madame at the door, and entered the cool, blue-lit, Dali-esque ambiance of Jazz, Ltd. The music that evening was led by the intense, driving horn of Chicago native, Muggsy Spanier, backed by the tight little club band that swung hard behind him. The program was inspired, with fine ensemble playing of traditional favorites. Madame R., true to form, imposed her house rule on the audience: total silence during the music, which went on delightfully until 3 am!
Though a fan of Muggsy's music, I had never heard him play in person. The fact that I knew the story behind the song, "Relaxin' at the Touro," made me especially pleased when, after the closing set, he came down and sat near me at the bar. He ordered a drink, took a sip, and lit up a smoke. I turned to thank him for the superb musical evening and introduced myself as "a medical student from Tulane." I then volunteered, innocently though not exactly truthfully, "You know, the staff at Touro Infirmary still speaks warmly of you, Muggsy!"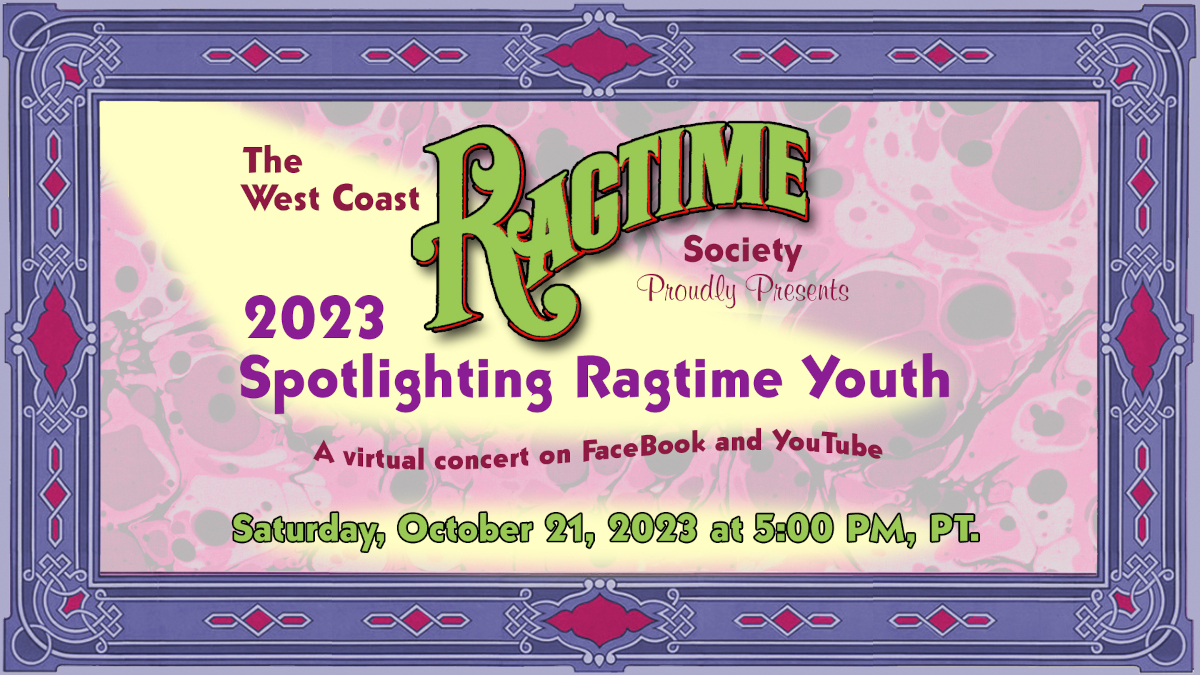 Muggsy paled, pushed away his drink, and stubbed out his cigarette. He turned to me, almost desperately pleading, "You won't tell the Chief, will you, son?"
Muggsy's crisis at the Blue Room had taken place a decade before that night. I wasn't there (I was 13 in 1938), but having heard "the Chief," Dr. Ocshner, deliver his gracious yet stern messages on lifestyle to patients in surgical conferences, I could well imagine the ultimatum he gave the great cornetist in the Touro ER. A massively bleeding peptic ulcer was then and still is often the companion of heavy drinking and cigarette smoking. Ochsner was known to be "hell" on both habits. Later, he would publish a book titled, Smoking: Your Choice Between Life and Death. After a short review of Muggsy's critical status with colleagues, he would have told him something like this:
"Mr. Spanier, I am happy to operate immediately to stop this terrible hemorrhage. We will get you back in shape, my friend. But will you swear to me that you will not return to the boozing and smoking life that brought you here?"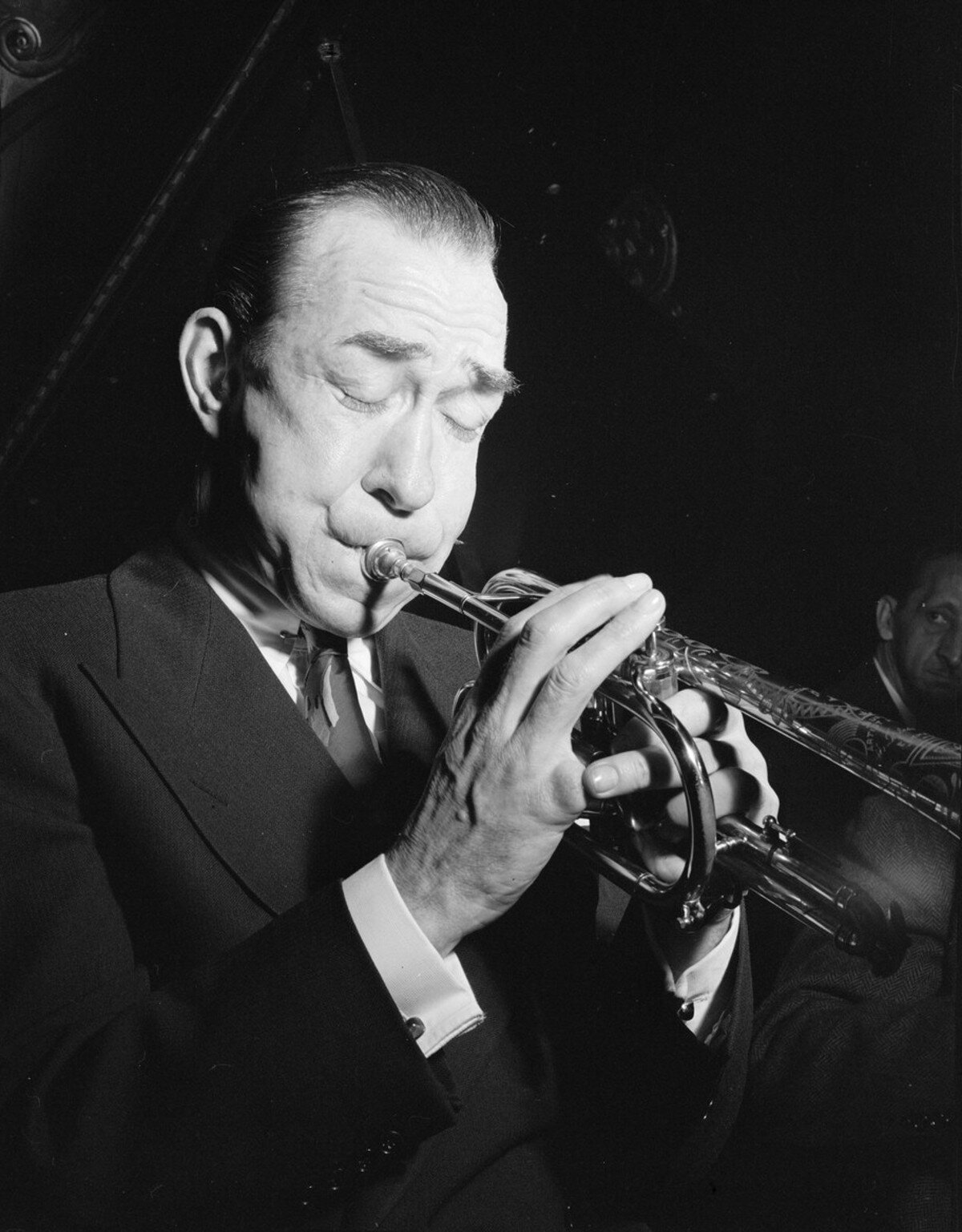 At death's door, Muggsy—as most would do with all seriousness in such a situation—swore an oath of abstinence to the Great Surgeon, who then proceeded to restore him to life.
Early in his recovery, properly chastened and in homage to Dr. Ocshner and the clinic staff, Muggsy wrote and recorded the blues composition, "Relaxin' at the Touro," which became his Ragtime Band's popular theme song. But here was Muggsy, back in Chicago a few years later, boozing and smoking as of old, at Jazz, Ltd.!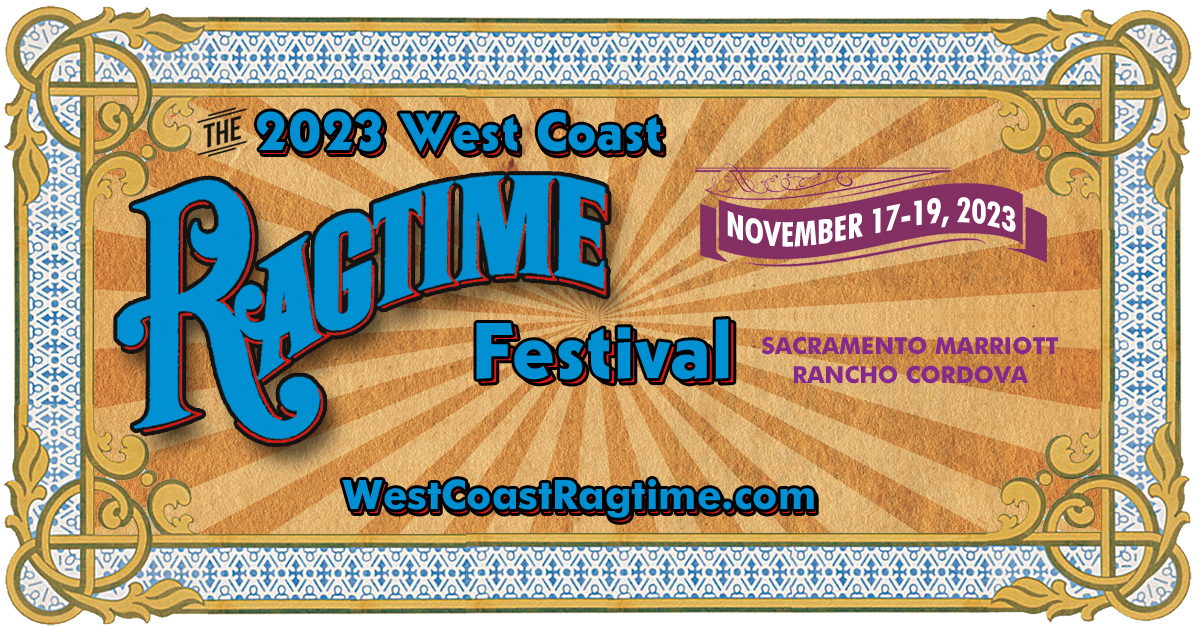 That night, I immediately assured him his secret was safe with me. Relieved and rejuvenated, Muggsy proposed that I join him in a pilgrimage across town to the Victory Club for me to meet, and us to hear, the famed New Orleans trumpetist, Lee Collins.
En route, Muggsy prepared me for the encounter, insisting that Collins once rivaled the great Satchmo. I knew only that Collins had replaced Louis Armstrong in King Oliver's jazz band that was among the first of the New Orleans musician diaspora in '20s Chicago, and was impressed to learn Lee was still on the scene. On our arrival at the Victory, in a tawdry stretch of North Clark Street, Muggsy formally introduced me to the soft-spoken Lee. I responded with appropriate humility, curiosity, and awe.
During the rest of my year of internship at Northwestern Memorial, I occasionally escaped arduous hospital duties and visited Lee Collins at the Victory Club. We shared tales of New Orleans and jazz, in which Lee introduced me to the world of ex-patriate New Orleans musicians. Some, bereft of their origins, friends, and traditions, and victim of the vagaries of popular music, were marooned for various periods on such bleak shoals as the Victory Club.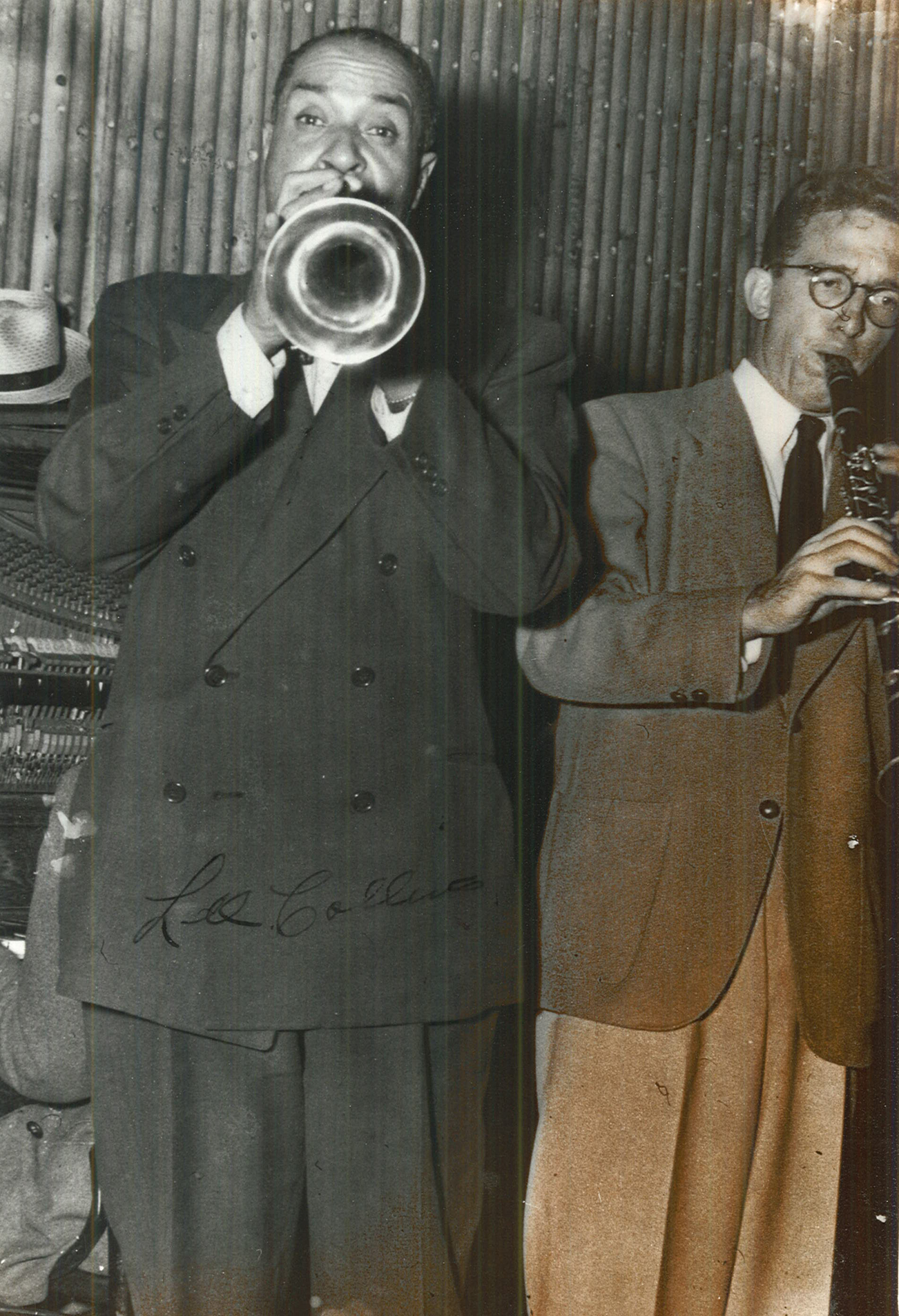 On one occasion, Lee invited me to sit in on clarinet, where I probably learned something about playing clarinet in a jazz trio. In any case, it was a great pleasure and privilege. A club-hopping photographer snapped a picture documenting the event, which is still displayed on my study wall.
There were other fine musical moments during that year, mainly at the impeccable and safe Jazz Ltd. But none as memorable as the night when I met those two gentlemen of jazz and they took me under their wings.
On that particular 1948 evening, we heard moments of Lee's soaring genius. After closing, in the pre-dawn, on the sidewalk outside the Victory Club, the two friends, Lee and Muggsy, jigged and jived in the language of confirmed jazz musos—a plosive, gutteral, gleeful banter—sharing gruff but adoring insults.
Finally, there was just Muggsy and me, waiting for the dawn. As we parted, I said earnestly: "Great night, man! Not a word to the Chief!"
"But please, Muggsy, please stay well!"
Epilogue
Francis Joseph Julian "Muggsy" Spanier lived another 20 years after the night I met him. He continued to play powerfully and to tour and to record a rich body of work with his Ragtime Band and the Bechet-Spanier Big Four, including his theme song, "Relaxin' at the Touro."
Leed "Lee" Collins made two successful European tours, in 1951 and 1954, and a recording with Chicago native "Mezz" Mezzrow. He retired, ill, in 1955, and died in 1957, after writing an autobiography with the help of his wife. (Oh, Didn't He Ramble: The Life Story of Lee Collins as told to Mary Collins. Music in American Life. July 1, 1974.)
Alton Ochsner, M.D., remained for years as Chief of Surgery at Tulane Medical School, founded the Ochsner Clinic, was Rex of Mardi Gras 1948, and was forever "hell on smoking and drinking!" He told me in 1977 that, to his knowledge, Muggsy kept his promise on lifestyle change. I never told him otherwise. Dr. Ochsner died in 1981.