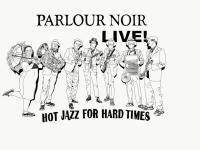 Sometimes this job makes me feel uneasy. Because it can't be easy hawking jazz records at the best of times—which must seem a long, long time ago to most musicians—and reviewing contemporary trad and swing is a great chance to put new bands on jazz fans' radars. But the title of "critic" does suggest that criticism will sometimes be levelled—even if it feels like kicking a band while they're down, which most must have been lately.
Hopefully the following will feel less like a kicking than a hard prod of the toe. Because Hot Jazz for Hard Times is a decent album—like the spotted apples of Joni Mitchell's "Big Yellow Taxi" (to borrow a metaphor from another genre) it's got obvious blemishes, but that doesn't mean you don't want it.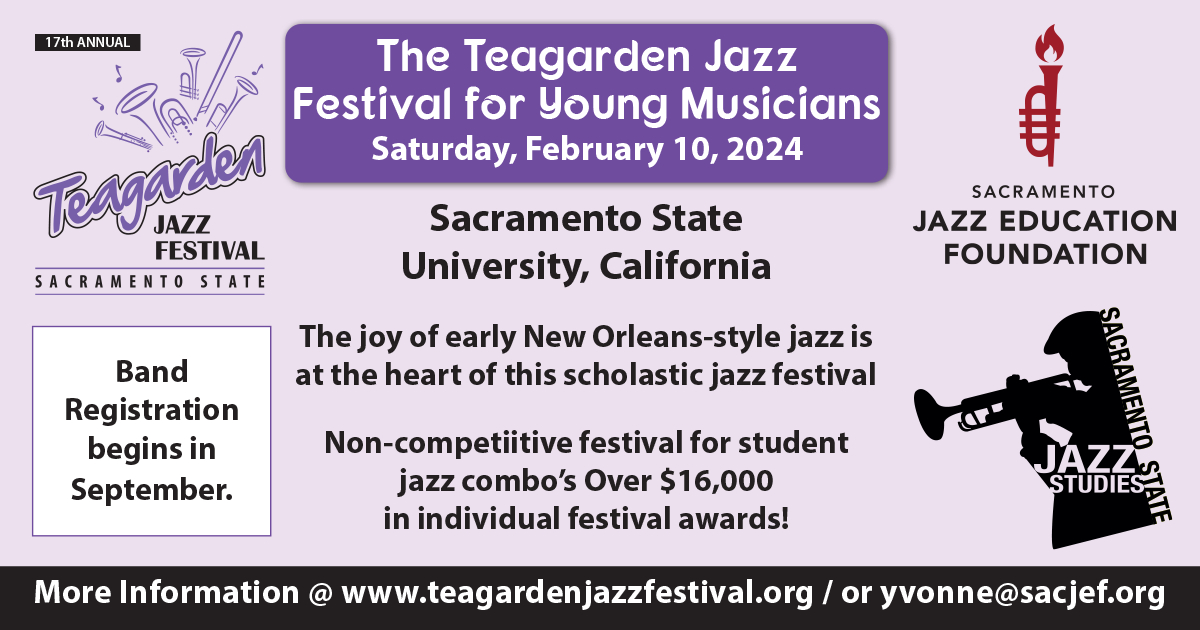 It features ten toe-tapping traditional classics, most of them familiar crowd pleasers (e.g., "Darktown Strutters' Ball" and "Limehouse Blues"). There's nothing obscure, which makes sense for a live recording—though liberties are occasionally taken. "Dark Eyes" is one of my favorites, when played by Wingy Manone or Louis Armstrong. This version confused me, feeling loosely inspired by them—or perhaps by Al Bowlly's version—with some recognizable chords but a vocal which skates wide circles around the famous melody.
Three members share singing duties, with mixed results. Bandcamp doesn't specify which of Paul Salter, Zak Kneeland, or Marco Del Destino takes each track, so I can't single anyone out—phew. Because while most vocals work well, there's also the odd dud. "Some of These Days" stands out as a tuneful take delivered with an appealing, gravelly growl—"Yes Sir, That's My Baby" is markedly more wobbly. My highlight is "I Ain't Gonna Give Nobody None of my Jelly Roll," which has to be applauded for an atypically masculine vocal which comes across a bit like vocal drag (in a good way).
The same could be said of the musicianship, which is generally strong but on a sliding scale of good to great. As you might expect from a live album, some tracks turned out better than others. "Russian Lullaby" is a particular delight, perhaps because it featured so much of Paul Salter's clarinet which is, for my money, the standout performance on this disc. Timothy Hill's cornet emits only the odd bum note, while his solos are only slightly less exciting than Salter's.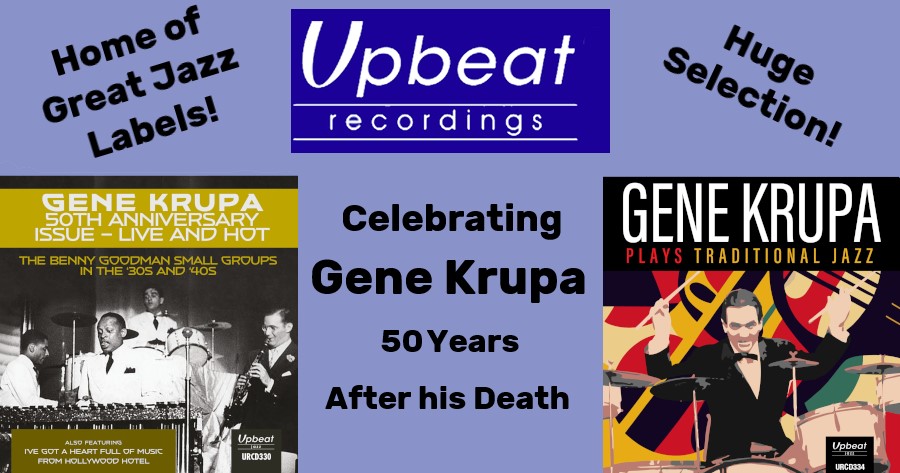 The only real disappointment, for me, is the piano. It's obviously an electric stage model—understandable for an "arts fair in Radnor," but it just sounds off. I'm not sure if it's a ropey sample, an unconvincing synthesis, an artefact of the way it's mic'd up, having the reverb turned too low and the treble too high, or the unfortunate acoustics of the gig's open-air venue, but it reminds me of a cheap toy. It's distractingly tacky and does nothing for Adam Darer's comping which is—bar a few rhythmic slips—solid, if not often virtuosic.
It certainly isn't Parlour Noir's best. Listen to their studio work and the sound is richer, the timings tighter and the vocals more pitch perfect. But as the band's blurb says, "[t]his isn't the album [they] had anticipated. Things got complicated. [They] made it work." And they did make it work, by and large. But while I enjoyed the tunes, I was left feeling that perhaps this wasn't the gig to preserve for posterity. Of course, the way things are right now, there may not have been many to choose from. Get Hot Jazz for Hard Times on Bandcamp for $10.