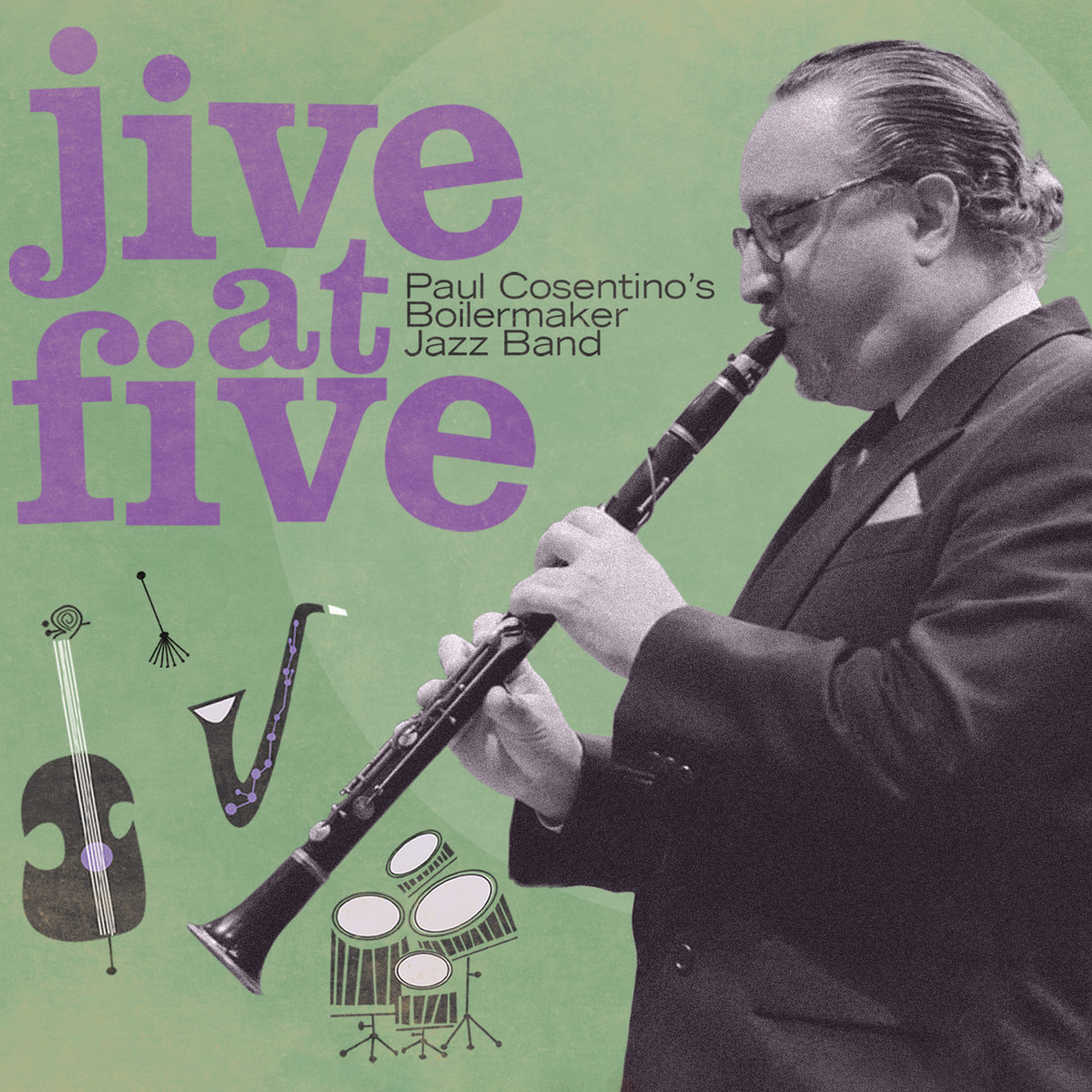 Most of the pro jazz musicians I've had the pleasure of interviewing have majored in music at college. This seems like a smart move: if you're going to make your living playing jazz, then dedicating a few years to perfecting that art makes sense—right? Still, not all of these musicians get to enjoy full-time music careers spanning four decades, in which they release more than a dozen albums while headlining countless festivals, galas and dances.
And while many aspire to playing venues like Lincoln Center, the Waldorf Astoria Hotel or the Smithsonian—or events like the New Orleans Jazz and Heritage Festival, International Lindy Hop Championships or Edinburgh International Festival—few can boast of having played all six. It is, as per Paul Cosentino's 2011 record, Nice Work If You Can Get It—and he still can, thirty-five years after first founding his Boilermaker Jazz Band.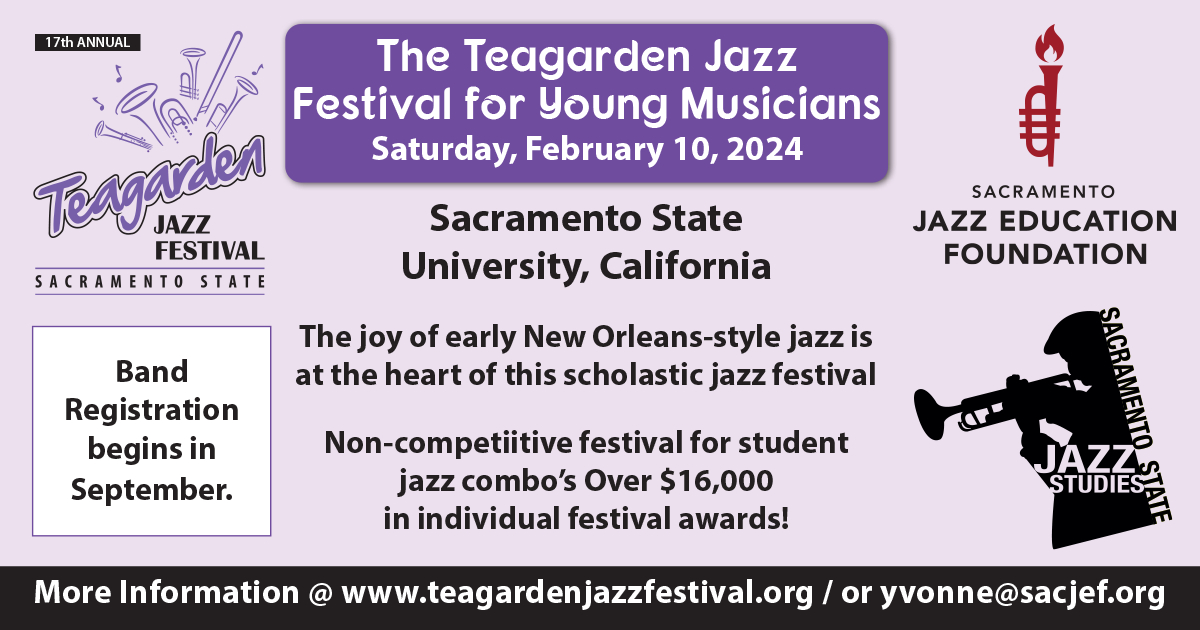 The bandleader majored in business with a minor in music, which might help explain how he has spun his talent for both clarinet and sax into a jazz-making career which shows no sign of slowing down, well into its fourth decade. Jive at Five is his veteran outfit's latest offering, treating listeners to another sixteen tracks from their unparalleled repertoire, with inputs from reed masters like Johnny Hodges and Artie Shaw as well as favorite composers including Duke Ellington and Count Basie.
As might be expected from a band which has played both prestigious sit-down concerts and the world's biggest swing dance events, the track list is a many-tempoed medley of quick and slow tunes. Jitterbugs can get a groove on to the likes of "Wings and Things," "Too Darn Hot" (with a sultry vocal by Erin Keckan), and title track "Jive at Five," cooling off with the likes of "Wabash Blues" and "Black and Tan Fantasy." They're all expertly rearranged, but the Boilermaker take which stopped me in my tracks was that of "Pyramid."
In the original's first few bars, a melodious lone trumpet is quickly joined by a reed section which stretches the boundaries of crunchy chord voicings toward the realms of plain "out of tune." In this version, Cosentino's breathy clarinet joins that initial horn and the two dance around one another before synchronizing in a brief duet on the melody and then parting ways—like the swirling desert sands evoked by Juan Tizol's Orientalist masterpiece. And the beautiful bowed bass solo from 1:15 to 1:50 is a mirage—enticing, entrancing and gone all too soon.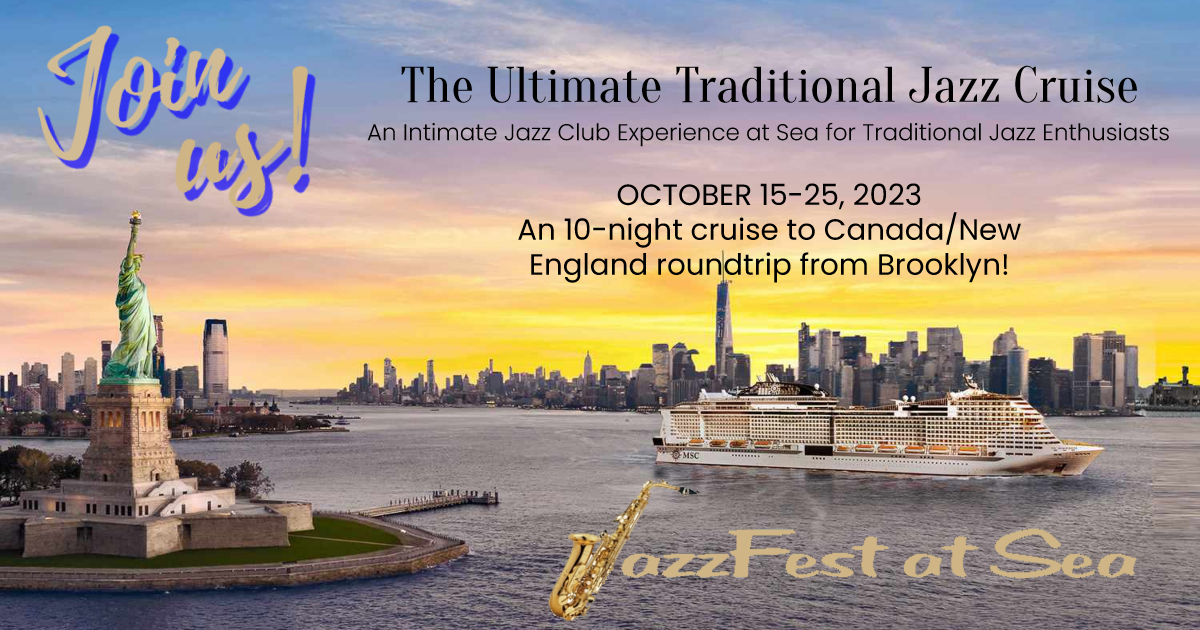 Keckan contributes vocals to two more Cole Porter classics—"I Love You" and "Ev'ry Time We Say Goodbye"— as well as Irving Berlin's "Always," Louis Jordan's "Is You Is or Is You Ain't My Baby," and Lerner/Lowe's "Almost Like Being In Love." Her voice is an ideal partner to Cosentino's cornet, combining laser-like precision of pitch with a vibrato-rich, breathy warmth. All tracks are mixed and mastered with the perfectionism one might expect from a team with decades of experience in the business of recording flawless jazz.
Jive at Five takes its well-deserved place amongst the Boilermaker Jazz Band's critically acclaimed output, and would make a fine addition to any jazz fan's record collection. It can be had for the criminally low price of $9, via their Bandcamp page, where the band's entire discography can be had for just $99. And why not? It's nearly Christmas after all. You can treat yourself, safe in the knowledge that you won't get as much band for your buck anywhere else.