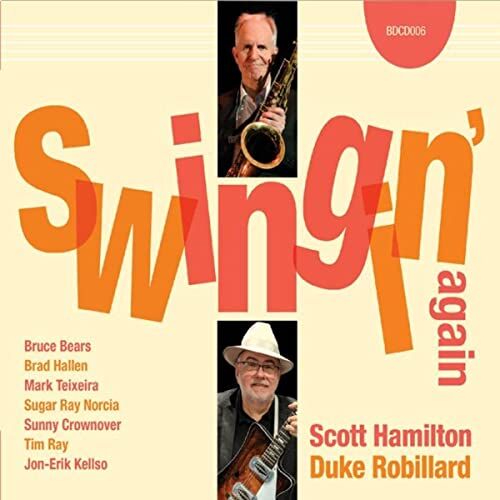 Tenor-saxophonist Scott Hamilton and guitarist Duke Robillard have been friends for a half century, growing up in Rhode Island and first playing together when they were teenagers. While Hamilton burst upon the national jazz scene in the mid-1970s and has been a superb swing soloist ever since, Robillard was a founder of Roomful Of Blues, was featured with the Fabulous Thunderbirds, and has mostly played both modern and vintage blues-oriented music.
While they have both had success in their individual careers, their friendship has been a constant and they have crossed musical paths on several notable occasions. They first recorded together when Hamilton guested on one selection on a 1977 Roomful Of Blues album. They played together on records led by Jimmy Witherspoon record (1994), Chris Flory (2003) and Mickey Freeman (2012) and popped up as guests on a few of each other's records, but their most memorable collaborations were on 1986's Swing and now on Swingin' Again. The latter was recorded in 2017 but has only recently been released for the first time.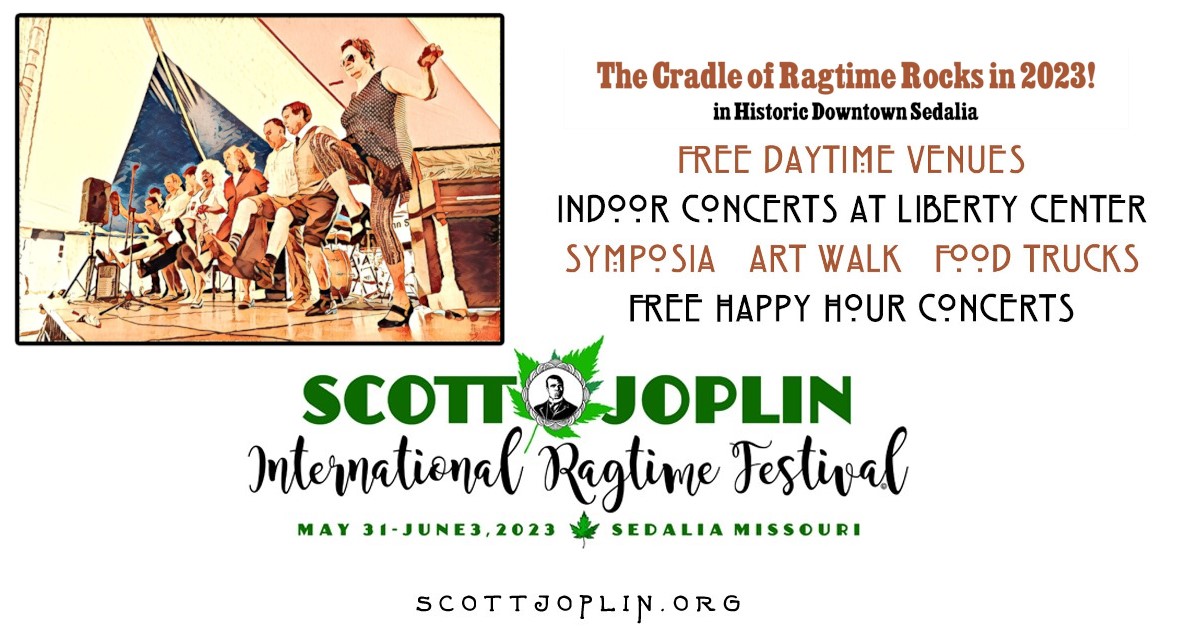 Hamilton and Robillard are joined by pianist Bruce Bears, bassist Brad Hallen and drummer Mark Teixeira with guest appearances by trumpeter Jon-Erik Kellso and pianist Tim Ray on two songs apiece, and with two vocals by Sugar Ray Norcia (recalling Jimmy Rushing at times) and one by Sunny Crownover. The old friends mostly perform swing tunes that they enjoyed discovering and playing in their early days. Among the highlights are "I Never Knew," "I'm Putting All My Eggs In One Basket" (during which Kellso takes a heated solo), "Blue Lou," "Pennies From Heaven," and a welcome revival of "Esquire Bounce." Hamilton is up to his usual level, Robillard sounds like a top 1940s jazz guitarist influenced by Charlie Christian and Tiny Grimes, and the rhythm section swings throughout.
Although I wish that Jon-Erik Kellso had appeared on more selections (he and Hamilton should record a whole album together), Swingin' Again is a very easy album to recommend and enjoy.
Scott Hamilton and Duke Robillard • Swingin' Again
Blue Duchess BDCD 006