Guitarist Charlie Christian and bassist Jimmy Blanton never recorded together and it is quite possible that they never jammed on the same stage, but there are a surprising number of similarities in their lives and careers. They were so innovative that they became major influences on others for decades. Both of the musicians were fully formed by the time they recorded. Christian and Blanton were closely associated with major bandleaders (Benny Goodman and Duke Ellington) but, despite BG and Duke appearing many times onscreen in their careers, their bands were not filmed at all during the period when Christian and Blanton made history; unfortunately there is no film of either of the two players. Tragically, both Christian and Blanton, who made their marks during 1939-41, died quite young. But despite their brief lives, they were major forces in changing the roles of their instruments in jazz.
Charlie Christian was born July 29, 1916, in Bonham, Texas, growing up in Oklahoma City. His father and two brothers were musicians and, to make money, they often performed together on the streets. Christian briefly played trumpet and piano before learning to play the guitar. When his father died when he was 12, Christian inherited his guitar. By the time he was 15, Christian was impressing other musicians at jam sessions. Soon he was working locally in groups including with Anna Mae Winburn and in Alphonso Trent's territory band.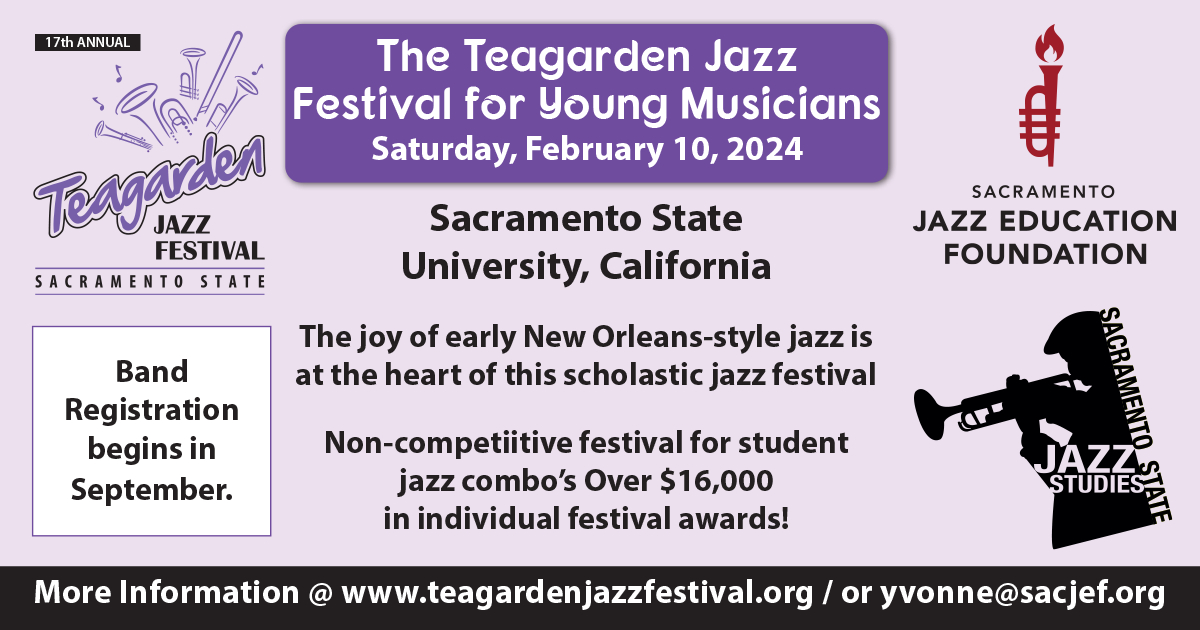 As with all other acoustic guitarists, it was a battle for Christian to be heard when he played with larger groups. Django Reinhardt (whose records Christian heard although they were not an influence on him) solved the problem by playing with string groups. In 1937 Christian came up with his own solution by buying his first electric guitar. He was not the first electric guitarist in jazz since he was preceded by Eddie Durham, George Barnes, and Les Paul but, as impressive as they were during 1938, Christian was already ahead of them. Inspired by Lester Young and other horn players, he became a master at improvising single-note lines during his solos. While based in Oklahoma City, he had opportunities to jam with top jazz artists who were passing through town including Mary Lou Williams, Art Tatum, and Teddy Wilson. Williams told producer John Hammond about the guitarist in 1939 and, since the pianist was not one to rave often about others, Hammond listened. He flew out to Oklahoma City, heard Christian playing with Leslie Sheffield's band, and arranged for the guitarist to come to Los Angeles and audition with Benny Goodman.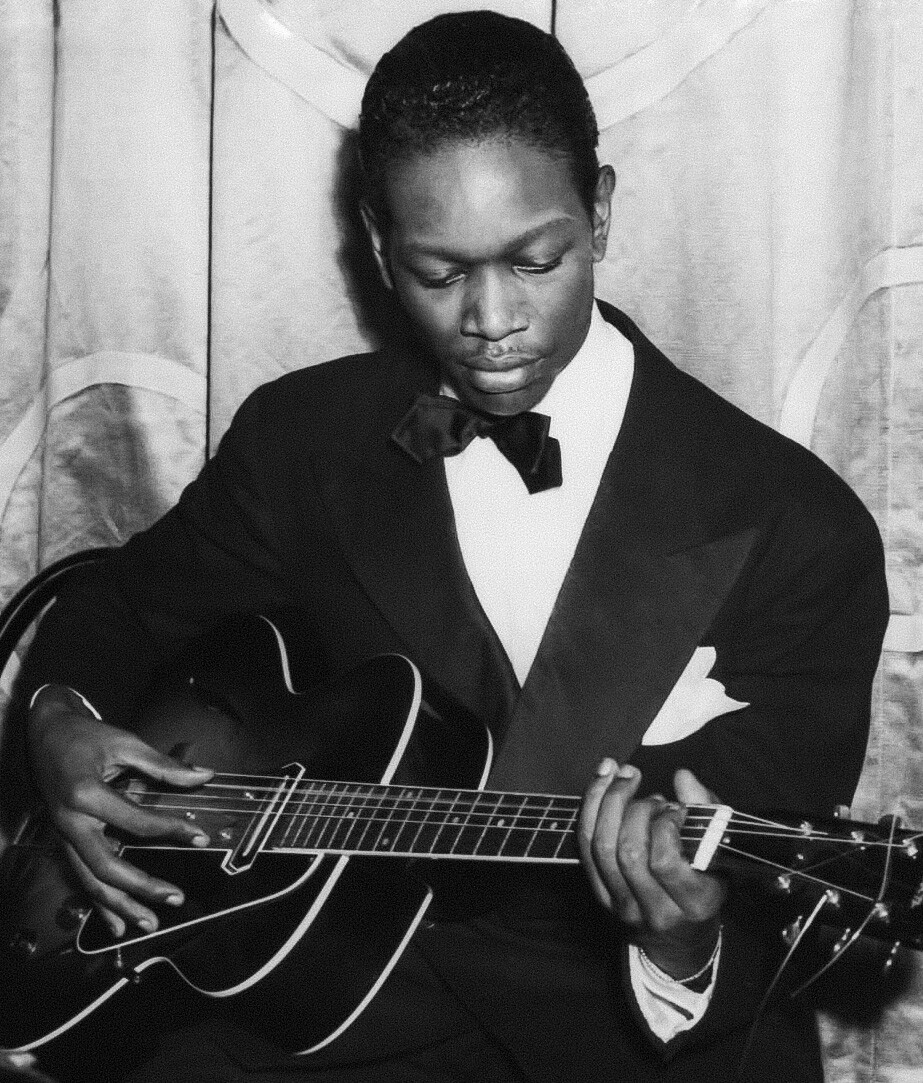 At first Goodman was not interested. He had toyed with the idea of using an electric guitarist, having Leonard Ware in his band for a few months and thinking about hiring Floyd Smith away from Andy Kirk. When he saw Christian with his flashy and out-of-date clothes, Goodman assumed that he was too primitive a musician to perform his music, rejecting him without hearing him play. However Hammond would not give up that easily. Unknown to the clarinetist, he hired Christian to play with Goodman that night, and he had him show up early and set up on stage for the restaurant gig. Goodman was not pleased but he decided to test him by calling "Rose Room," a song that he assumed Christian would not know. Forty-five minutes later, they were still jamming the song. Charlie Christian, who had been making around $17 a week in Oklahoma City, was hired immediately by Goodman. By the time the clarinetist appeared at the Hollywood Bowl on August 19, 1939, Christian was a regular member of his sextet, making $150 a week.
Jimmy Blanton, who was two years younger than Christian, was born on October 5, 1918, in Chattanooga, Tennessee. He originally played violin and did not start playing bass until he was already attending Tennessee State University in 1936. Blanton picked up important early experience working on the riverboats with Fate Marable. In 1938 during his third year in college, he dropped out to play full time in St. Louis with the Jeter-Pillars Orchestra. The following year, Duke Ellington heard him in St. Louis and by November 1, 1939 had added him to his band even though he already had a very good bassist in Billy Taylor (no relation to the later pianist of the same name). For a time, Ellington experimented with using two bassists at once. He had utilized two bassists as early as 1935 when Taylor joined his band before Wellman Braud had left, and for a period during 1936-38 he had both Taylor and Hayes Alvis on basses, but this was something different and unexpected.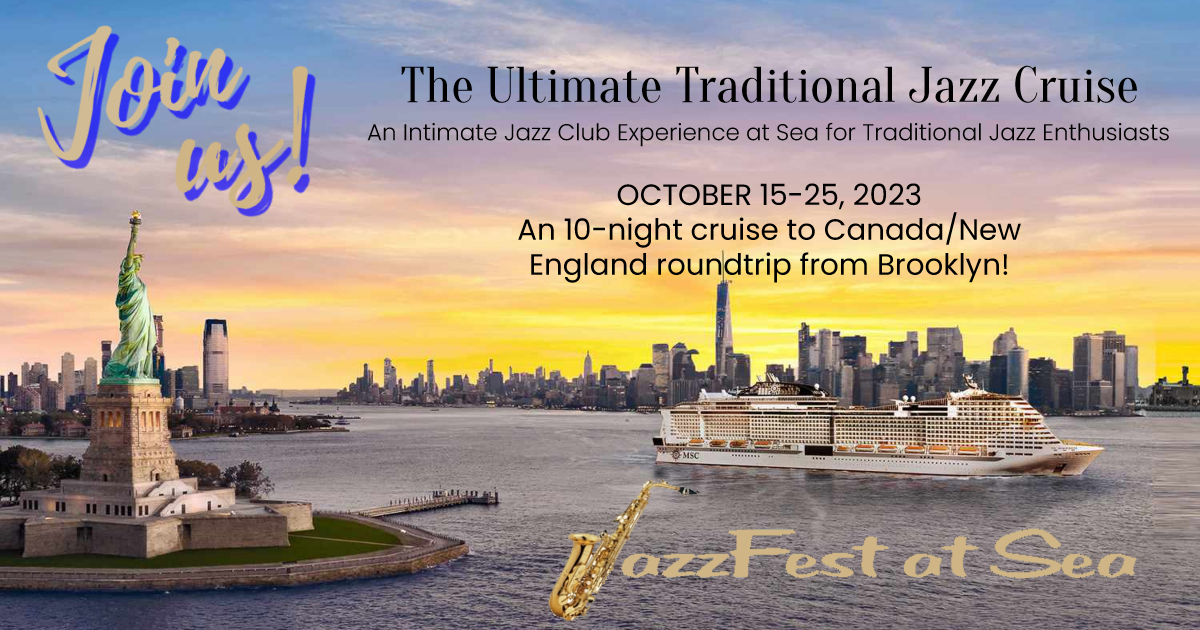 Ellington recognized Blanton's talent immediately. While the string bass was considered an indispensable part of every big band after it replaced the tuba in the early 1930s, bassists were largely restricted to timekeeping. Their solos generally did not differ much from how they played behind others, simply stating the beat. While Walter Page, Israel Crosby, and Milt Hinton were widely respected in the 1930s, their rare spots in the spotlight were pretty basic (although Hinton would evolve with the times). Jimmy Blanton on the other hand played the string bass with the fluency of a guitarist, and he was also masterful when using the bow. While he was an impeccable timekeeper in the ensembles, playing notes that inspired the lead voices, his abilities as a soloist put him on a different level than all of the other bassists of the time.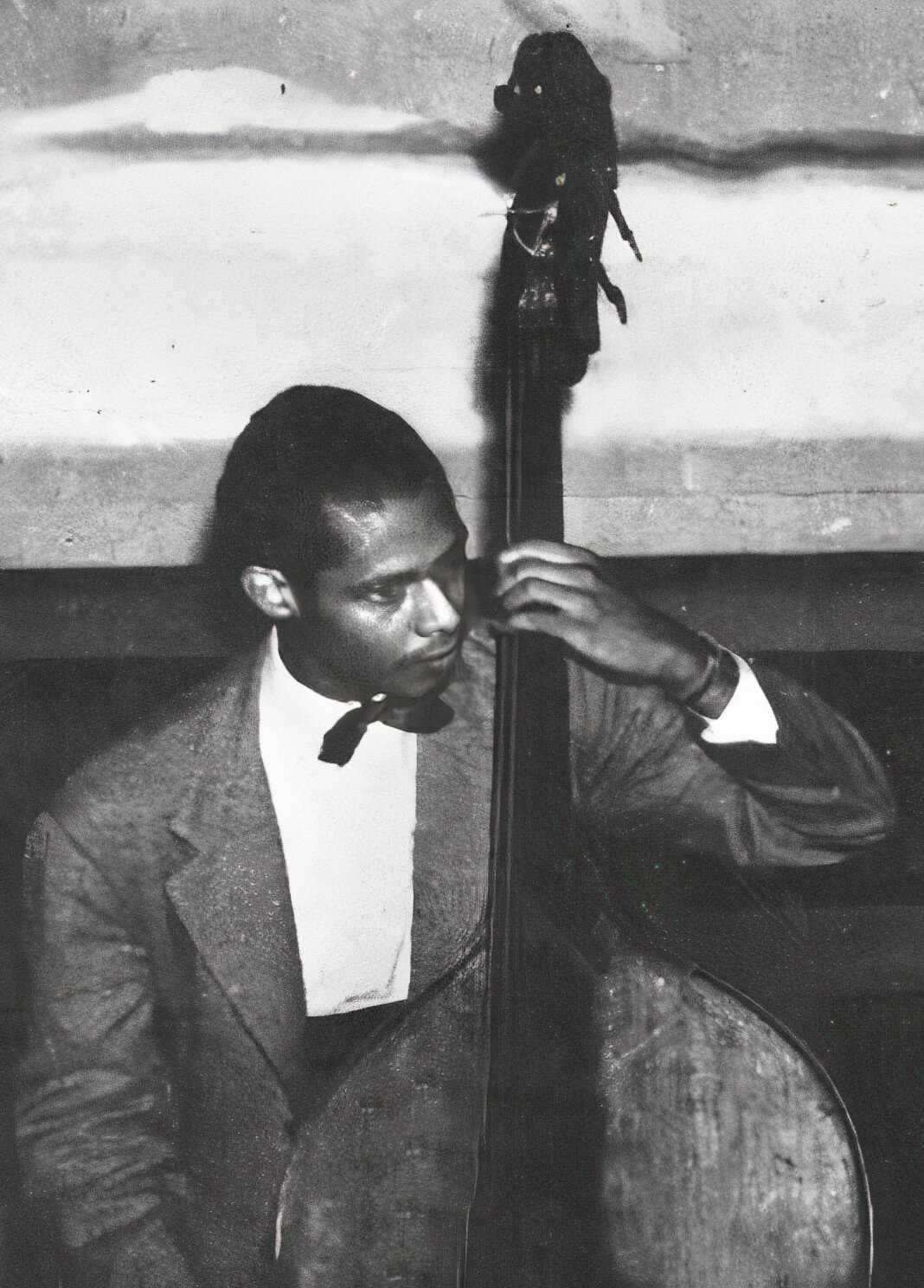 Blanton's first studio recording was unprecedented, a pair of duets ("Plucked Again" and "Blues") that had Ellington on piano accompanying Blanton's bowed and plucked bass solos. This was previously unheard of in jazz and created a stir. In February 1940, Billy Taylor, despite being considered one of the top swing era bassists, graciously left the Ellington band after five years, knowing that he was no longer needed.
As with Blanton, Charlie Christian was considered a sensation within a short time of joining Goodman. His first record date was actually led by vibraphonist Lionel Hampton on September 11, 1939, giving Christian an opportunity to play next to altoist Benny Carter, tenors Coleman Hawkins, Chu Berry, and Ben Webster, pianist Clyde Hart, bassist Milt Hinton, drummer Cozy Cole, and the 22-year old trumpeter from Cab Calloway's band, Dizzy Gillespie. In addition to some radio broadcasts with Goodman, Christian was also captured on three numbers recorded live at a jam session in Minneapolis that included tenor-saxophonist Jerry Jerome and the up-and-coming bassist Oscar Pettiford.
But Christian's first significant recording was on October 2, 1939, with the Benny Goodman Sextet which included vibraphonist Hampton and pianist Fletcher Henderson. The guitarist's solos on "Rose Room," the original version of "Flying Home," and "Star Dust" put him on the map and made a strong impression. Most of his recordings in his career would be made with Goodman's small groups, including the burning "Seven Come Eleven," "Soft Winds," and "Air Mail Special." The combo was featured regularly during Goodman's broadcasts as a change-of-pace after his big band numbers and many of the radio airchecks survive.
In addition to the Goodman dates, Christian was on another session led by Hampton, a date with blues singer Ida Cox that included pianist James P. Johnson, and was a member of the Metronome All-Stars recording of February 7, 1940. He was already ranked at the top of his field just five months after joining Goodman. At John Hammond's December 24, 1939, From Spirituals To Swing concert at Carnegie Hall, Christian not only played with the Goodman sextet, but next to Lester Young, Buck Clayton and rhythm guitarist Freddie Green as a member of the Kansas City Six, and with members of the Count Basie band in a jam session version of "Lady Be Good." For a few months in 1940 Christian, (who had soloed with the Goodman big band on their November 22, 1939 recording of "Honeysuckle Rose") also performed with the Goodman Orchestra as their rhythm guitarist. So highly did Benny Goodman think of his guitarist that, when the clarinetist was forced to break up his big band in mid-1940 and take a few months off to battle sciatica, he kept Christian on salary so he would not get away.
Meanwhile, Jimmy Blanton was part of one of the greatest of all versions of the Duke Ellington band. As impressive as the Ellington orchestra had been in the 1930s, featuring eight very distinctive soloists in trumpeter Cootie Williams, cornetist Rex Stewart, trombonists Tricky Sam Nanton and Lawrence Brown, clarinetist Barney Bigard, altoist Johnny Hodges, baritonist Harry Carney, and the leader's piano, by early 1940 they also had Blanton, tenor-saxophonist Ben Webster, and composer-arranger Billy Strayhorn.
With Strayhorn's brilliant writing inspiring Ellington, the group (later nicknamed the Blanton/Webster band) recorded one gem after another during 1940-42; even the loss of Cootie Williams (who joined Benny Goodman for a year) was not felt for long for his replacement was cornetist-violinist-singer Ray Nance. Blanton's solo bass was in the spotlight on "Jack The Bear," "Sepia Panorama," and "Ko Ko," he drove the band on such numbers as "Cotton Tail," "Harlem Air Shaft," and "In A Mellotone," and on October 1, 1940, recorded four more duets with Ellington: "Pitter Panther Patter," "Body and Soul," "Sophisticated Lady," and "Mr. J.B. Blues." He also uplifted small group sessions led by Duke's sidemen: Bigard, Williams, Hodges, and Stewart.
1941 should have been a great year for both Charlie Christian and Jimmy Blanton, and it started out with great promise. Christian was off records during the summer of 1940 due to Goodman's hiatus, returning on October 4, 1940, by being part of a rare jazz date by ballad singer Eddy Howard, taking a solo on "Star Dust." Goodman had thought about combining forces with Count Basie in a new band. On October 28, 1940, they were part of an octet session (not released for nearly half a century) that had the two plus Christian, Buck Clayton, Lester Young, and the Basie rhythm section playing four numbers.
The clarinetist soon changed his mind and reformed his orchestra while featuring an entirely new sextet. The combo was actually a septet with Christian, trumpeter Cootie Williams, tenor-saxophonist Georgie Auld and a few different rhythm sections including pianist Johnny Guarnieri and (on one date) guest Count Basie. Arguably the hottest of all Benny Goodman small groups, this unit can be heard at its best on such numbers as "Royal Garden Blues," "Wholly Cats," "Benny's Bugle," "Breakfast Feud," "I've Found A New Baby," and "Air Mail Special," with Christian contributing heated solos and riffs.
Charlie Christian, who was again part of the Metronome All Stars recording date in 1941, played on an unusual session with clarinetist Edmond Hall's Celeste Quartet. The group also featured Meade Lux Lewis on celeste and bassist Israel Crosby, and it is the only recording that Christian ever made on acoustic guitar. Also quite notable was "Solo Flight," Christian's lone showcase with the Benny Goodman big band. He is featured from beginning to end (the clarinetist just makes a cameo appearance) and points the way towards the future of his instrument.
Meanwhile Jimmy Blanton continued working with the Duke Ellington Orchestra, appearing on their many recordings, radio broadcasts, and live performances. In 1941 he was on the original versions of "Take The 'A' Train," "I Got It Bad And That Ain't Good," "Things Ain't What They Used To Be" (with a Johnny Hodges combo), "Chelsea Bridge," and "C Jam Blues" (originally called "C Blues" for this Barney Bigard session).
An opportunity to hear Charlie Christian stretch out beyond the usual three-minute limits of a 78 occurred on March 13, 1941. While the guitarist and the other members of the Benny Goodman sextet were waiting for their leader who was late, they jammed a bit and fortunately the recording machines were on. The lengthy "Waitin' For Benny" (which after some meandering becomes a heated version of "A Smooth One") gives one an opportunity to hear Christian leading the band, inspiring some inventive playing by Cootie Williams and Georgie Auld.
Both Charlie Christian and Jimmy Blanton sat in at the late-night jam sessions held at Minton's Playhouse in 1941 and it is possible they might have played together at some point. A few of the sessions were privately recorded. Although Blanton does not appear on any of the acetates, Christian does. He can be heard on the longest surviving solos of his career during "Stomping At The Savoy" and "From Swing To Bop" (which is really "Topsy") from May 1941, really stretching out, never running out of creative and riff-filled ideas, and hinting at the as-yet unformed and unnamed bebop music. Pianist Thelonious Monk is also on these performances along with trumpeter Joe Guy and drummer Kenny Clarke. On other occasions, Christian had chances to jam with Dizzy Gillespie.
But neither Charlie Christian nor Jimmy Blanton would have the opportunity to be part of the bebop era. In June, 1941 Christian, who had first contracted tuberculosis in 1939 but had formerly had it under control, became seriously ill, entering a sanitarium for what would be his last eight months. Although he showed signs of recovering, and there was talk of co-leading a band with Cootie Williams, he lost the battle and passed away on March 2, 1942, when he was just 25.
Jimmy Blanton suffered from the exact same fate. In October 1941, he was stricken with tuberculosis. He lasted in a sanitarium for nine months, passing away on July 30, 1942 when he was only 23.
Both of those innovators had only been in the spotlight for 22-23 months but their impact on jazz lasted for decades. Charlie Christian had created many of the phrases that served as the foundation for the styles of many jazz guitarists prior to the rise of fusion in the late 1960s, 25 years after his death. His influence was felt in the playing of such guitar giants as Tiny Grimes, Barney Kessel, Tal Farlow, Herb Ellis, Charlie Byrd, Wes Montgomery, Grant Green, and George Benson, all of whom cited Christian as a major influence. Jimmy Blanton's ideas and style could be heard in the playing of Oscar Pettiford, Ray Brown and Charles Mingus among many others, and it was not until the early 1960s that bassists moved past his innovations.
While one wonders what jazz would have been like in the 1950s and '60s if Charlie Christian or Jimmy Blanton had lived to be 70, it is hard to imagine what the music might have sounded like if the two quiet musical revolutionaries had not existed.