The Blue Devils were an early Kansas City Jazz band, several members of this band would go on to and play in 
Bennie Moten's Kansas City Orchestra
 and the Count Basie Orchestra. The founder of the Blue Devils was Walter Page. The band started in Oklahoma City in 1925. The Blue Devils played in the Southwest and travelling by car played small clubs and dance halls. In 1928
Jimmy Rushing
and
Bill "Count" Basie
joined the band, and would play with them until the following year when 
Bennie Moten
 lured Basie away from the band.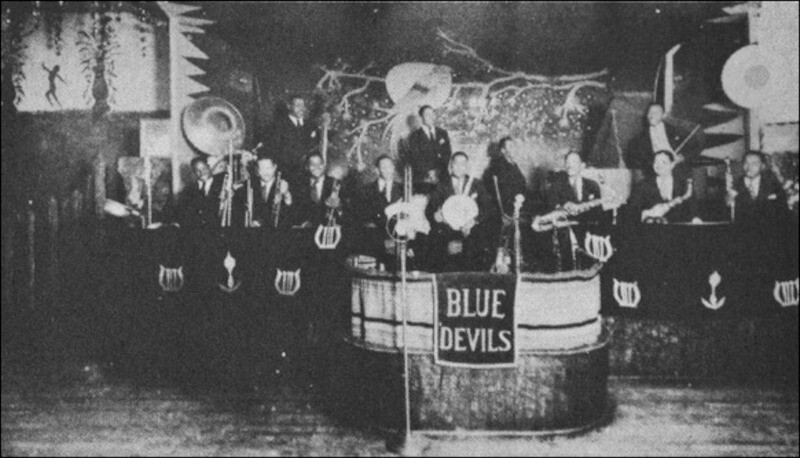 Shortly after Basie's departure, Durham quit and later Rushing and Lips Page would also join Bennie Moten's Kansas City Orchestra. The Blue Devils regrouped and hired Lester Young and Druie Bess, but Moten ended up absorbing most of the Blue Devils, even including Walter Page.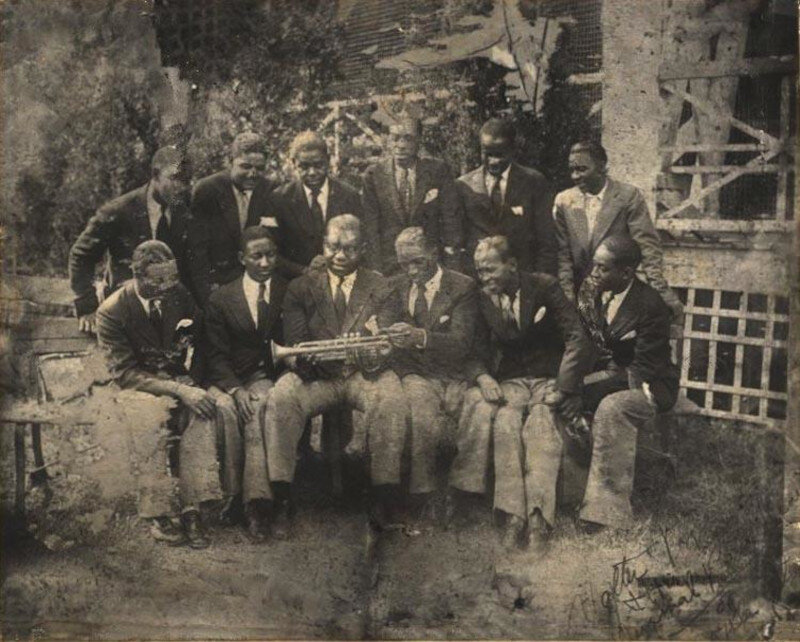 After a series of misadventures in 1933, The Blue Devils found themselves stranded in Virginia, without instruments or money. They hopped a freight train back to St. Louis. Moten ended up hiring the remnants of the band, including Lester Young. After Moten's death in 1935, Count Basie took over the Kansas City Orchestra.

Title

Recording Date

Recording Location

Company

Blue Devil Blues
(Stoval)
11-10-1929
Kansas City, Missouri
Vocalion 1463
Squabblin'
(Count Basie)
11-10-1929
Kansas City, Missouri
Vocalion 1463
| | |
| --- | --- |
| Artist | Instrument |
| Alvin Borroughs | Drums |
| Walter Page | Tuba |
| Hot Lips Page | Tumpet |
| Reuben Lynch or Thomas Owens | Guitar |
| Ted Manning | Alto Saxophone |
| Dan Minor | Trombone |
| Reuben Roddy | Tenor Saxophone |
| Jimmy Rushing | Vocals |
| James Simpson | Tumpet |
| Buster Smith | Clarinet, Alto Saxophone |
| Charlie Washington | Piano |
Goin' To Kansas City, by Nathan W. Pearson, Jr, University of Illinois Press, 1994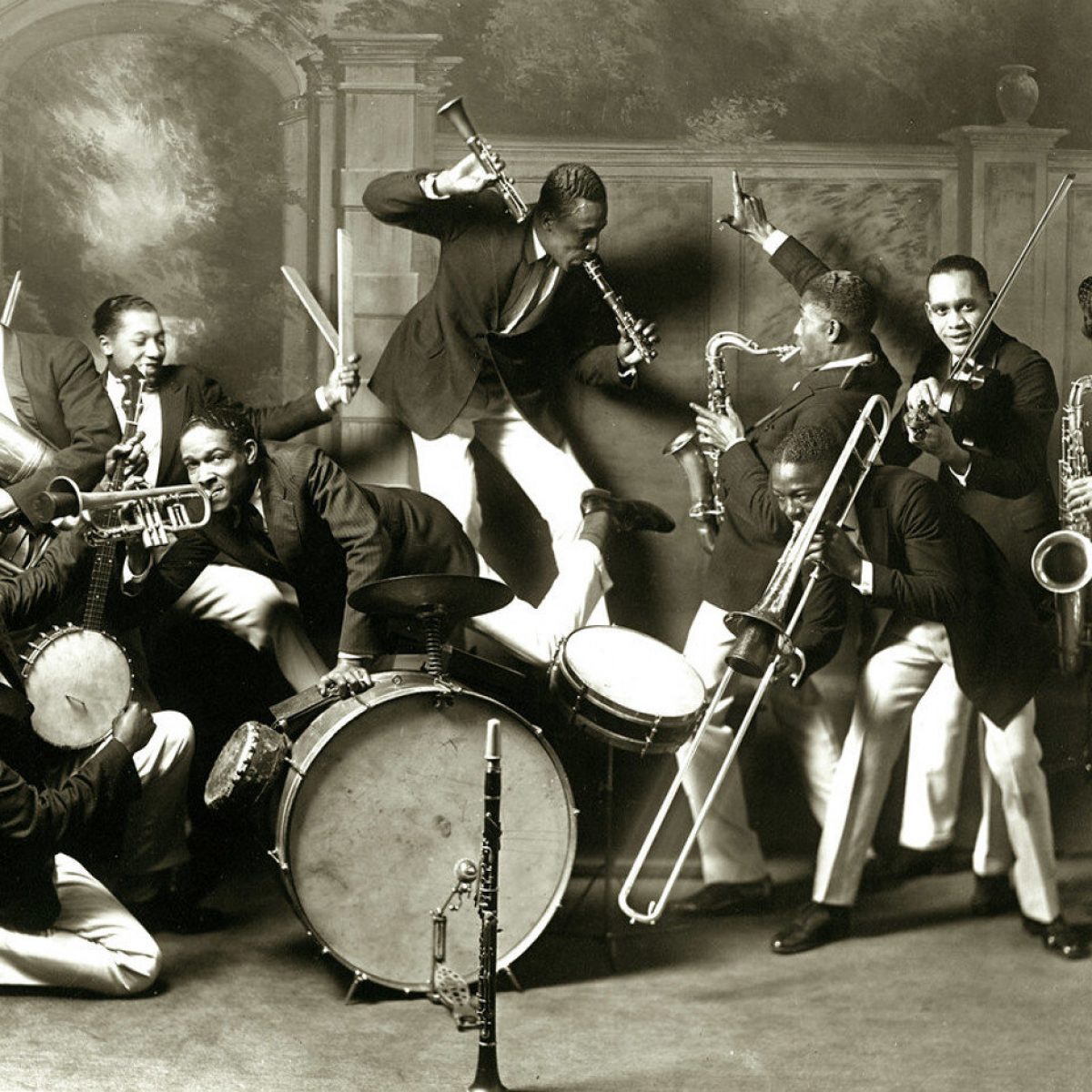 Redhotjazz.com was a pioneering website during the "Information wants to be Free" era of the 1990s. In that spirit we are recovering the lost data from the now defunct site and sharing it with you.
Most of the music in the archive is in the form of MP3s hosted on Archive.org or the French servers of Jazz-on-line.com where this music is all in the public domain.
Files unavailable from those sources we host ourselves. They were made from original 78 RPM records in the hands of private collectors in the 1990s who contributed to the original redhotjazz.com. They were hosted as .ra files originally and we have converted them into the more modern MP3 format. They are of inferior quality to what is available commercially and are intended for reference purposes only. In some cases a Real Audio (.ra) file from Archive.org will download. Don't be scared! Those files will play in many music programs, but not Windows Media Player.