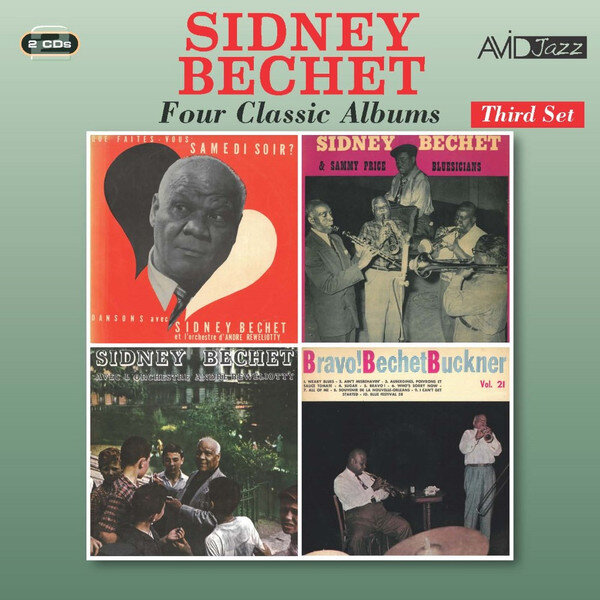 He was one of the first jazz greats to emerge from New Orleans and become a national star, debuting on record on July 30, 1923, with a pair of impressive features ("Wild Cat Blues" and "Kansas City Man Blues"). Sidney Bechet (1897-1959) was a brilliant clarinetist who became an even better soprano-saxophonist, a very competitive player who always dominated the bandstand, and had the abilities to make most other musicians accept that situation. After decades in which his fortunes rose, fell and rose again (although he always played consistently well), Bechet found unexpected success in France at the 1949 Paris Jazz Festival. He was treated as royalty and the contrast between that and the racial situation in the U.S. resulted in him permanently moving to France in 1951.
Most reissue programs concentrate on Sidney Bechet's classic American recordings of 1923-47 and largely ignore the many worthy sessions that he made in Europe during his final decade. Even those releases that have some of his Paris dates tend to focus on his 1949-53 sessions when he fronted Claude Luter's band, all-star dates with visiting Americans, and his excellent encounter with the more modern pianist Martial Solal.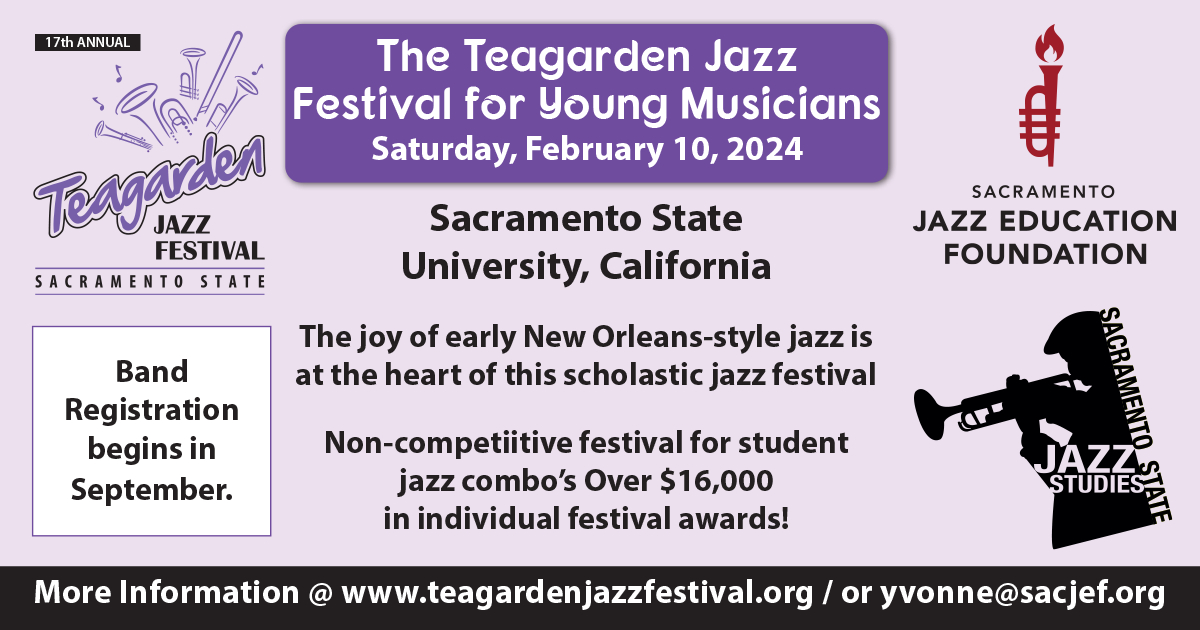 The two CD Four Classic Albums – Third Set consists of music (dating from 1955-58) that was originally on four LPs, two of which have rarely been reissued. The opening set, (Que Faites – Vous Samedi Soir) has Bechet leading the Andre Réwéliotty Orchestra which is a sextet comprised of excellent young French musicians including trumpeter Guy Longnon (who is quite good) and either Réwéliotty or René Franc on clarinet. From the start of the opening number, "Everybody Loves Saturday Night," the band's enthusiasm, drive, and high-powered playing are quite infectious. Bechet completely dominates the music with his soprano being easily the loudest instrument. The performances contain many rousing ensembles with Bechet leading the other players in riffing behind the soloists in exciting fashion. Most of the tunes are uptempo and even such ballads as "Laura" and "Willow Weep For Me" are heated. The music is so stirring that it is surprising that this album was formerly so rare.
That set is followed by an album that Bechet made with an American group that pianist Sammy Price had put together to tour Europe, one that includes trumpeter Emmett Berry, trombonist George Stephenson, clarinetist Herbie Hall, bassist Pops Foster, and drummer Freddie Moore. They perform seven standards (including "Yes We Have No Bananas) and Bechet's "Back Home." Again, the emphasis is on faster tempos, riff-filled ensembles, and heated interplay between the horns. Berry contributes the solid lead that Bechet preferred from trumpeters, allowing him to weave creative lines around the melody. The little-known Stephenson is also excellent on this set.
Andre Réwéliotty's band returns for the next session. 7 of the 15 songs are originals by Bechet, some of which (particularly "Premier Ball") should be better known. The soprano's songs tend to be either charming folkish melodies or straightforward blues. The other tunes (other than "Down By The Old Mill Stream") are obscurities that Bechet and his group handle in swinging in their often-rousing ensembles.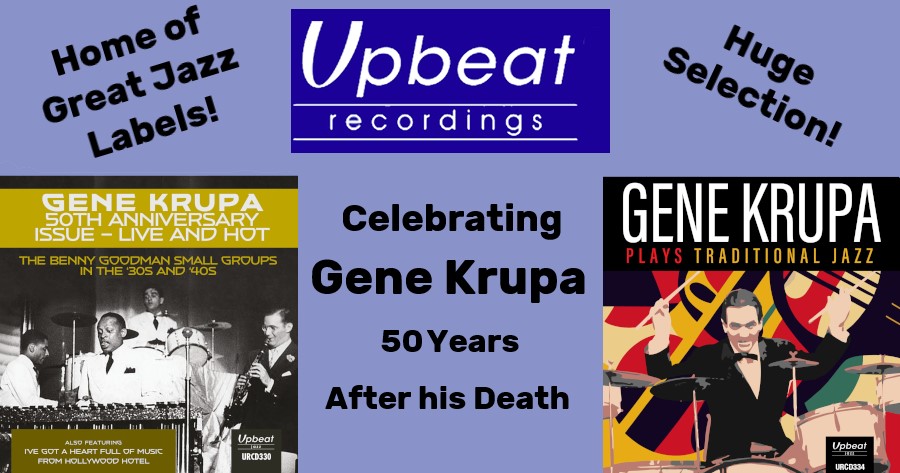 The final set, Bravo, teams Bechet with trumpeter Teddy Buckner (1909-94) in a sextet. It always seemed strange that Buckner, who was inspired by Louis Armstrong but here often sounds close to Henry "Red" Allen, did not go further with his career. He played in the mid-1940s with the Benny Carter and Lionel Hampton Orchestras, was on a variety of jazz and r&b dates in Los Angeles, and was part of Kid Ory's band during 1949-53. Buckner led a few Dixieland albums of his own, toured Europe in 1958, had a shorter second stint with Ory, and then settled into a long-time job playing at Disneyland for tourists, only leading two lesser-known albums after 1960. With his powerful sound and showmanship, Buckner should have had a more lucrative solo career.
On Bravo, Buckner competes favorably with Bechet on standards and blues with the two engaging in a colorful tradeoff on "Weary Blues" and constantly pushing each other. Neither was going to play second fiddle to anyone yet their collaboration mostly comes off quite well, making this one of Teddy Buckner's most rewarding record dates.
This fine Sidney Bechet twofer from Avid is highly recommended on all levels.
Sidney Bechet • Four Classic Albums – Third Set
Avid AMSC 1407
www.avidgroup.co.uk