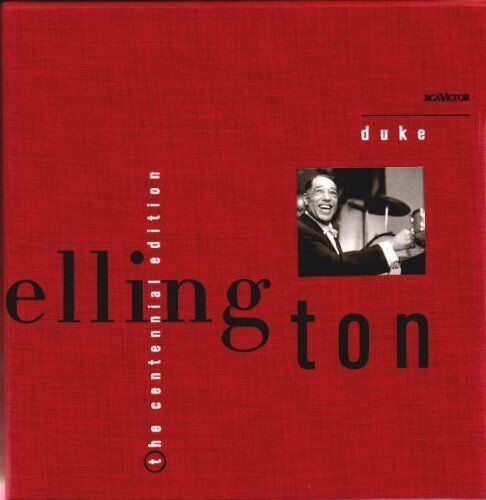 Duke Ellington recorded an enormous amount of music during 1924-74, and nearly everything that he documented is well worth hearing. The Duke Ellington Centennial Edition: The Complete RCA Victor Recordings 1927-73 is a massive 24-CD box set that contains all of his recordings for the Victor and RCA Victor labels through the years. It was released during Ellington's centennial year (1999) and, while it will cost collectors a pretty penny to acquire, it is certainly worth it.
Ellington and his orchestra recorded for RCA Victor during several of its most fertile periods. The first seven discs cover 1927-34, an era when Ellington actually recorded for several competing labels (which were eventually owned by Columbia and Decca), sometimes using pseudonyms. However his orchestra often seemed to reserve their definitive versions of his classics for Victor.
Such gems as "East St. Louis Toodle-oo" (the band's original theme song), "Jubilee Stop," "The Mooche," Old Man Blues," "Rockin' In Rhythm," and the remarkable "Daybreak Express" (which has the band sounding like a train) feature such timeless soloists as Bubber Miley (who was succeeded by Cootie Williams), Tricky Sam Nanton, Lawrence Brown, Barney Bigard, and Johnny Hodges, among others.
Discs 8-13 feature what became known as the Blanton-Webster Band during 1940-42 after bassist Jimmy Blanton and tenor-saxophonist Ben Webster. It was a time when arranger-composer Billy Strayhorn and Ellington wrote one superb piece after another, from "Take The 'A' Train" and "Cotton Tail" to "Warm Valley" and "Day Dream."
The underrated but equally vital band of 1944-46 is heard on the next four CDs which include remakes, hip vocals, all-star outings, and new pieces. A live concert from 1952 and Ellington's three Sacred concerts (from 1965, 1968 and 1973) precede the final four discs which consist of the masterful Far East Suite (1966), The Popular Duke Ellington, a 1966 collaboration with the Boston Pops Orchestra, And His Mother Called Him Bill (a tribute to the late Billy Strayhorn), and Ellington's last album, 1973's Eastbourne Performance.
Virtually all of this music has been made available elsewhere, but having it all in one box set along with extensive and definitive liner notes make this an investment that any true jazz fan will want to make. Besides, it looks great on the bookshelf.
Duke Ellington • The Complete RCA Victor Recordings
(RCA 09026-63386, 462 selections, TT = over 24 hours)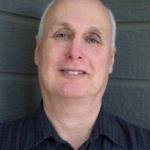 Since 1975 Scott Yanow has been a regular reviewer of albums in many jazz styles. He has written for many jazz and arts magazines, including JazzTimes, Jazziz, Down Beat, Cadence, CODA, and the Los Angeles Jazz Scene, and was the jazz editor for Record Review. He has written an in-depth biography on Dizzy Gillespie for AllMusic.com. He has authored 11 books on jazz, over 900 liner notes for CDs and over 20,000 reviews of jazz recordings.
Yanow was a contributor to and co-editor of the third edition of the All Music Guide to Jazz. He continues to write for Downbeat, Jazziz, the Los Angeles Jazz Scene, the Jazz Rag, the New York City Jazz Record and other publications.