JAZZ PENSACOLA's JazzFest 2022  (Pensacola, FL) — April 2-3
Jazz Pensacola's JazzFest 2022 is slated for Saturday and Sunday April 2-3 in Seville Square in the old historic section of Pensacola, FL under ancient live oak trees a short walk from Pensacola Bay. The free festival begins with a Meet and Greet on Friday night at The District. Headliners for the event include the world renown Mike Vax and his Mike Vax Quartet and David Spencer of the University of Memphis and his Quartet. Other regional and local performers will round out the afternoon sessions after performances by local high school and college jazz bands and ensembles in the morning hours.
Regional performers include The Red Bar Jazz Band, Sharon Carroll, Turquoise Tango, Sabroso, the Jenson Cadenhead Quintet, the Beeson/Martin Quintet and Zazu. Saturday's music continues with a Pro Jazz Jam in The District. The festival includes a VIP Tent with seating and amenities, a Merchandise Tent, A Beer and Wine Tent, arts and crafts vendors, and food trucks featuring a variety of offerings. This year's winning JazzFest poster and tee shirts can be purchased at the website www.jazzpensacola.com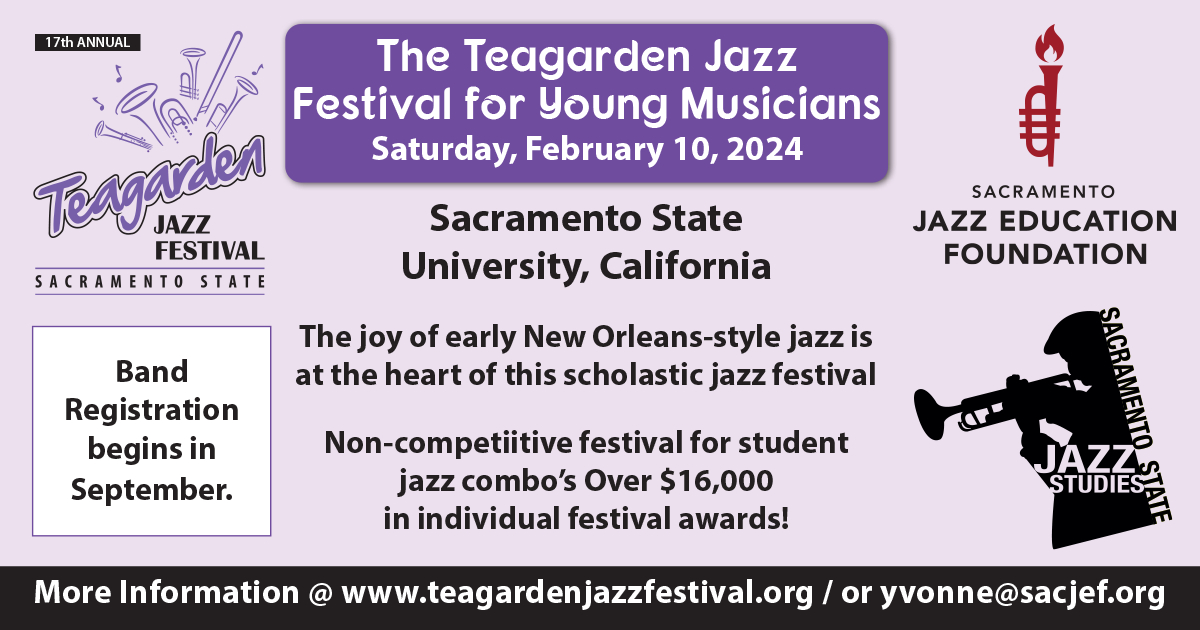 JAZZAFFAIR (Three Rivers, CA) – April 8-10
The 48th annual Jazzaffair, hosted by the Sierra Traditional Jazz Club, takes place at three venues in Three Rivers: the Lions Club Arena, the Memorial Building, and St. Anthony's Retreat.
When the High Sierra Jazz Band (long-time host band at Jazzaffair) announced in September 2018 that the band would retire at Jazzaffair in April 2019, they fully expected that to be the end. Little did they know how much pressure would be exerted on them to continue. They held a meeting and decided unanimously that the band should continue as the Sierra Seven, replacing the retiring HSJB members but playing the same exciting hard-driving West-Coast style.
In addition to the Sierra Seven, the Blue Street Jazz Band, Bob Draga and Friends, Gator Nation, Gino and the Lone Gunmen, Dave Bennett Quartet, Memphis Speed Kings, Reedley River Rats, Carl Sonny Leyland Trio, Dixie Dominus, Tom Rigney and Flambeau, and Holland & Coots are scheduled to play.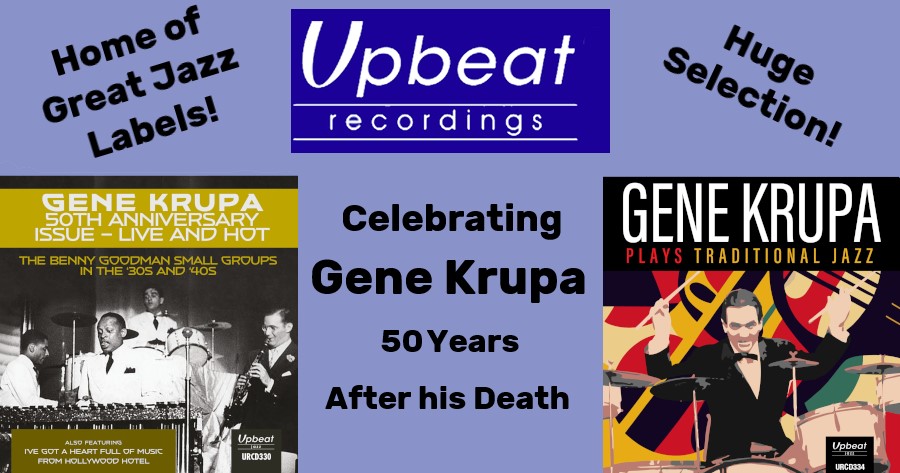 Early birds' three-day all-event badges are $110 if postmarked before March 15, $120 thereafter; children attend for free; the Lions Recognition Dinner with Music on Thursday, April 7th, is $15. Sponsor Jazzaffair as a Jazz Patron for $500 (two badges, preferred seating, access to hospitality room); be a Band Sponsor for $1000 (four badges, preferred seating, access to hospitality room), be a Jazz Enthusiast for $1500 (six badges, preferred seating, access to hospitality room).
Visit the Sierra Traditional Jazz Club online and download order form: www.threeriversjazzaffair.com  S.T.J.C., PO Box 712, Three Rivers, CA 93271.
ZEHNDER'S RAGTIME FESTIVAL (Frankenmuth, MI) – April 20-23
Zehnder's Annual Ragtime Festival featuring the pride of Michigan, pianist Bob Milne, will be staged at Zehnder's of Frankenmuth, 730 S. Main St., in the colorful city nicknamed Little Bavaria. Also called "Muth" for short, the city is located in Saginaw County, in Michigan's Lower Peninsula, about 22 miles south of Lake Huron. Events include dinner concert on Wednesday, lunch concerts on Thursday, Friday and Saturday, Vaudeville Night Thursday, a Friday-night picnic, and a grand finale dinner concert on Saturday. By the way, Zehnder's serves a world-famous chicken dinner along with tantalizing breads and pastries. Performers for 2022 tentatively include homeboy Bob Milne along with Andrew Ratajczak, Jeff Barnhart, Kerry Price, Martin Spitznagel, Bryan Wright, Anne Barnhart, and Terry Parrish.
Ticket prices for individual events range from $16 to $60. Reservations are required for lunch, brunch, and all dinner concerts. For more info or reservations call (844) 288-1484; or visit zehnders.com.
FRENCH QUARTER FESTIVAL (New Orleans, LA) April 21-24
More than 20 stages throughout the French Quarter celebrate local music and represent every genre from traditional and contemporary jazz to R&B, New Orleans funk, brass bands, folk, gospel, Latin, Zydeco, classical, cabaret, and international. Traditional jazz fans will find nearly every artist of interest to them currently active in the city.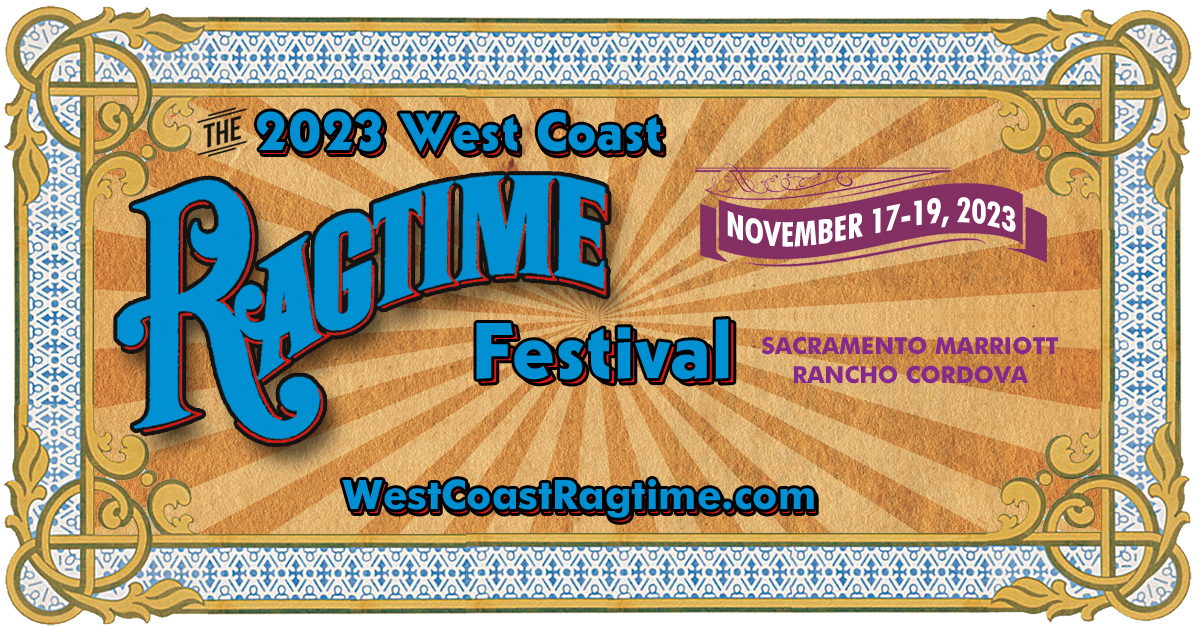 New Orleans restaurants serve food and beverages in Jackson Square, the Jazz Museum at the Mint, JAX Brewery, and Woldenberg Riverfront Park during French Quarter Festival weekend. The French Quarter Festival has been consistently voted "favorite festival", "favorite food festival", and "favorite event open to the public" by locals. Schedule and map available at frenchquarterfest.org
WORLD CHAMPIONSHIP OLD-TIME PIANO PLAYING CONTEST & FESTIVAL (Oxford, MS) – May 26-29
Every year over Memorial Day weekend in Oxford, Mississippi, the World Championship Old-Time Piano Playing Contest is held to provide an opportunity for pianists to compete and learn in a stimulating atmosphere, and to educate people about old-time piano music written prior to 1940.
Through the years, the contest has provided more than $60,000 in prize money to more than 500 piano players from across the United States and from five foreign countries. Players in 2020 will compete in three divisions—Regular, Junior & Senior—as they vie for over $6,000 plus trophies—as well as the New Rag Contest, where aspiring composers present their original tunes.
A variety of other activities include workshops, guest artist performances, silent movies, an old-time sing-along, a double-decker bus tour of historic Oxford, and after-hours events every night on the Oxford Square.
For more information, write: Old Time Piano Contest, 350 University Ave., Oxford, MS 38655; [email protected]; telephone 662-915-1282; www.oldtimepianocontest.com.
SCOTT JOPLIN RAGTIME FESTIVAL (Sedalia, MO) – May 27-30
More than 6,000 people attend the Scott Joplin Ragtime Festival each June, turning downtown Sedalia into a turn-of-the-20th century party.
This year's scheduled presenters and musicians include Clint Baker, Ramona Baker, Anne Barnhart, Jeff Barnhart, Peter Bergin, Taslimah Bey, Danny Coots, Bill Edwards, Marty Eggers, Virginia Eskin, Frederick Hodges, Brian Holland, Dave Majchrzak, Marilyn Nonken, David Reffkin, Joyce Richardson, Martin Spitznagel, Squeek Steele, Adam Swanson, Virginia Tichenor, Stephanie Trick, and Bryan Wright..
Write: Scott Joplin International Ragtime Foundation, P O Box 1244, Sedalia, MO 65302; (660) 826-2271; [email protected]; scottjoplin.org.
56th ANNUAL WEST TEXAS JAZZ PARTY (Odessa, TX) –  June 2-4, 2022

The 2022 West Texas Jazz Party—the 56th annual—will be held at the Odessa Marriott Hotel and Conference Center. Musicians to appear at the Jazz Party include: Jon-Erik Kellso, Randy Sandke, Dan Barrett, Russ Phillips, John Allred, William Anderson, Peter Anderson, Harry Allen, Johnny Varro, Rossano Sportiello, Brian Piper, Nate Najar, Daniela Soledade, Rebecca Kilgore, Richard Simon, Frank Tate, Ricky Malichi, AND MORE! West Texas Jazz Party
Ticket prices are: Patron Pass $200 (all performances); Table for 8, $1600 (all performances). To purchase tickets, please visit wtjs.org or call (432) 217-0765 for details and membership information. The address for the Marriott is 305 East 5th St., Odessa, Texas 79761. Contact the Marriott at (432) 580-5805 to book your rooms at the special Jazz Party rate.
ROCHESTER JAZZ FEST (Rochester, NY) June 17-25
The CGI Rochester International Jazz Festival is one of the world's leading jazz festivals. Held annually in Rochester, NY, more than 200,000 music fans attend the nine-day Festival, which presents 320+ shows 20+ venues with more than 1750 artists from around the world. Booking is well underway for the 2022 Club Pass Series, giving the right of first refusal as promised to artists originally booked for the 19th Edition. The 2022 Club Pass Series will feature 219 sets of music at 12 venues in downtown Rochester including the Bethel Church (new this year), Hatch Hall, Hyatt Regency Ballroom (new this year), Kilbourn Hall, Little Theatre, Lutheran Church of the Reformation, Max of Eastman Place, Montage Music Hall, Temple Theater, Theater at Innovation Square (formerly Xerox Auditorium and newly renovated), Rochester Regional Health Big Tent, and the Wilder Room. More information forthcoming at www.rochesterjazz.com
16th RAGTIME TO RICHES FESTIVAL (Omaha, NE & Crescent, IA) July 9-10
COME ON IN…THE MUSIC'S FINE! First Central Congregational United Church of Christ, in Omaha, NE, and the Pink Poodle Steakhouse, in Crescent, IA, are the sites for the sixteenth annual Ragtime to Riches Festival, scheduled to take place July 9-10, 2022. Proceeds from this year's festival will go to…the Great Plains Ragtime Society.
Scheduled to appear at this year's festival: MARTY MINCER (Hamburg, IA), 1990 and 1993 Regular Division winner at Illinois' turned Mississippi's World Championship Old-Time Piano Playing Contest and Festival; FAYE BALLARD (Champaign, IL), seven-time Regular Division finalist- and now contest coordinator- at the same event; JIM BOSTON (Omaha, NE), seven-time finalist at Iowa's turned Nebraska's National Old-Time Country, Bluegrass, and Folk Music Festival and Contest. More Information: The phone number for the Great Plains Ragtime Society is 402 556-3340. Check it out! r2rfestival.webs.com
19th EVERGRENN JAZZ FESTIVAL (Evergreen, CO) July 29-31
Following two Covid postponements, the 19th Evergreen Jazz Festival is set for July 29,30 and 31. Known for its beautify Rocky Mountain setting and up-close-and-personal atmosphere, the event will feature four intimate venues, each offering a unique listening experience. Invited bands include After Midnight, Carl Sonny Leyland Trio, Felonius Smith Trio, Holland-Coots Swingin' West, Hot Tomatoes Dance Orchestra, Joe Smith and The Spicy Pickles, LaPompe, Louis Ford & His New Orleans Flairs, Queen City Jazz Band with Wende Harston and The Dalton Ridenhour Trio. In addition, several dueling piano sets are planned featuring Brian Holland, Sonny Leyland and Dalton Ridenhour. Dancers welcome at all venues. For details and tickets, visit www.EvergreenJazz.org or call 303-697-5467.
THE BIX BIEDERBECKE JAZZ FEST (Davenport, IA ) Aug 4-6
The 51st Annual Bix Jazz Fest will be held at Rhythm City Casino & Hotel in Davenport, IA.  Come to experience great Trad Jazz Era music and see the sights of the Quad Cities Area.  Multiple Cities on both sides of the river comprise the QCA, where the river runs East to West.  visitquadcities.com
Invited bands performing at this year's Jazz Fest are:  Jeff Barnhart, "Ragtime to Swing"; Hal Smith's New Orleans Night Owls; Dave Bennett Quartet, T.J. Muller Trio, Chicago Cellar Boys, The Graystone Monarchs, Joe Smith & The Spicy Pickles, NOLA Jazz Band, and the Bix Beiderbecke Youth Jazz Band.   The Jazz Fest begins Thursday evening, with afternoon and evening sessions on Friday and Saturday.
For more information on this event visit:  bixsociety.org, email questions: [email protected] or contact our office at (563) 324-7170.  Join us for outstanding music and while you are here visit the ballpark, museums, art galleries, distilleries, take a River Taxi Tour or sit along the river's edge while enjoying dinner.
2022 Announced Dates
June 17-19 Elkhart Jazz Festival (Elkhart, IN)
Sept. 2-5 Hot Jazz Jubilee (Sacramento, CA)
Sept. 9-11 Pentastic Jazz Festival (Penticton, BC)
 Sept 29 – Oct 2 Redwood Coast Music Festival (Eureka, CA)
Oct. 12-16 Sun Valley Jazz and Music Festival (Sun Valley, ID)
Nov. 3-6 Arizona Classic Jazz Festival (Chandler, AZ)
Nov. 18-20  Suncoast Jazz Festival (Clearwater Beach, FL)
Nov. 23-27 Sand Diego Jazz Festival (San Diego, CA)