Events that have officially cancelled or switched to a live stream format are included below. Do not interpret an event not being on this list as a cancellation, it means only that they have yet to announce any information about the upcoming year.
CAL BAL LIVE (Live Stream Swing Dance Event) Jan. 15–18th, 2021
CalBal Live features a livestream show, broadcast for 12+ hours over three nights featuring new music, live and recorded acts, variety, contests, and other amazing entertainment. The CalBal livestream show is free to watch for anyone (even if they have not registered for the event) but also benefits Pacific Swing Dance Foundation.
The livestream show will air first at 5 pm to 9pm Pacific Time. It will be rebroadcast twice each day (times TBD) to allow participants in time zones around the world to enjoy the show.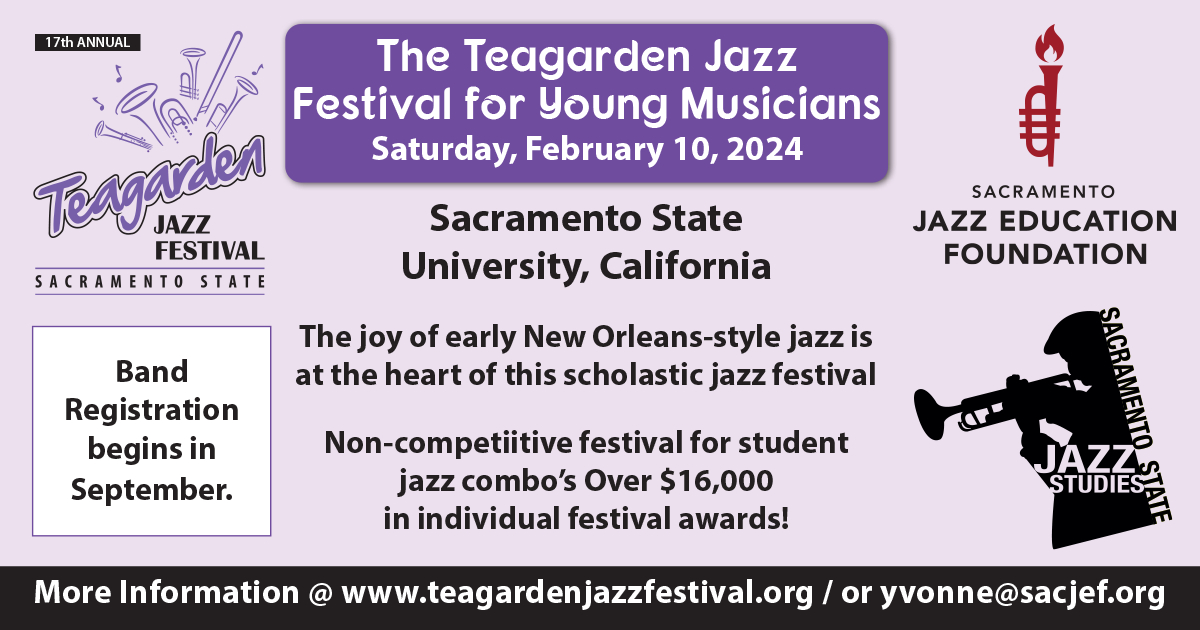 Video concerts have been solicited from Grand Slam Sextet, Grand St. Stompers, Jen Hodge All-Stars, Keenan Mckenzie and his Riffers, Michael Gamble and the Rhythm Serenaders, and the Mint Julep Jazz Band. Jonathon Stout and his Campus Five with Hillary Alexander will perform live on Saturday.
Dancers can register to participate in a number of classes. CalBal Live features seven topic tracks without levels so swing dance enthusiasts everywhere can enjoy topics that interest them. Participants and auditors will get access to 6 hours of classes in their chosen topic track, 4 hours of classes from any other topic track, and 6+ hours of elective classes. Classes will be accessible via Zoom* and Livestream. Participants will have full access to the Zoom meeting so they can interact via audio, video, and chat with their instructors and peers. Zoom classes will be limited to groups of 40 participants. Each group will be assigned a dedicated group leader to help with technical support and group activities. Each group will have its own dedicated Zoom meeting. There is a more affordable "auditor" level where you can watch classes but not interact.
Prices range from free to watch to $120 for class participants. Full scholarships are available. More info on their website: calbal.live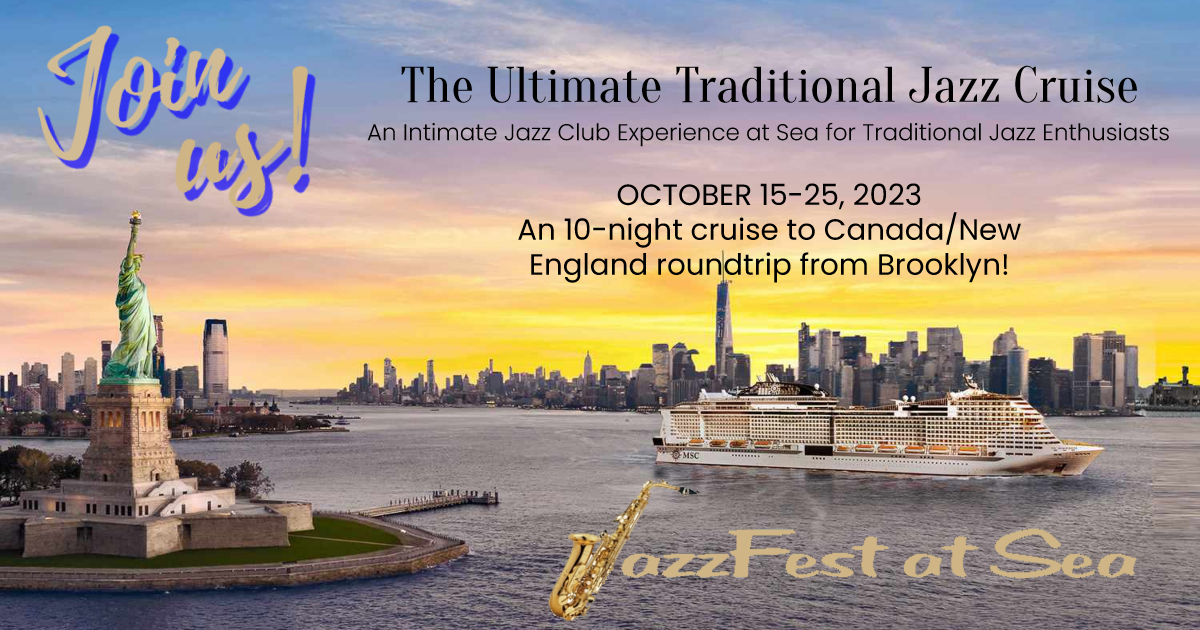 EAGLES AND IVORIES (Live Stream) Jan. 30th
Performers: GROOVUS (Brian Holland, Danny Coots, Steve Pikal); Chase Garrett; Ivory&Gold®; Holland/Coots duo; Jeff Barnhart. Time: 7 pm EST. Show will run approx. 2 hours. Donations will be split by the performers.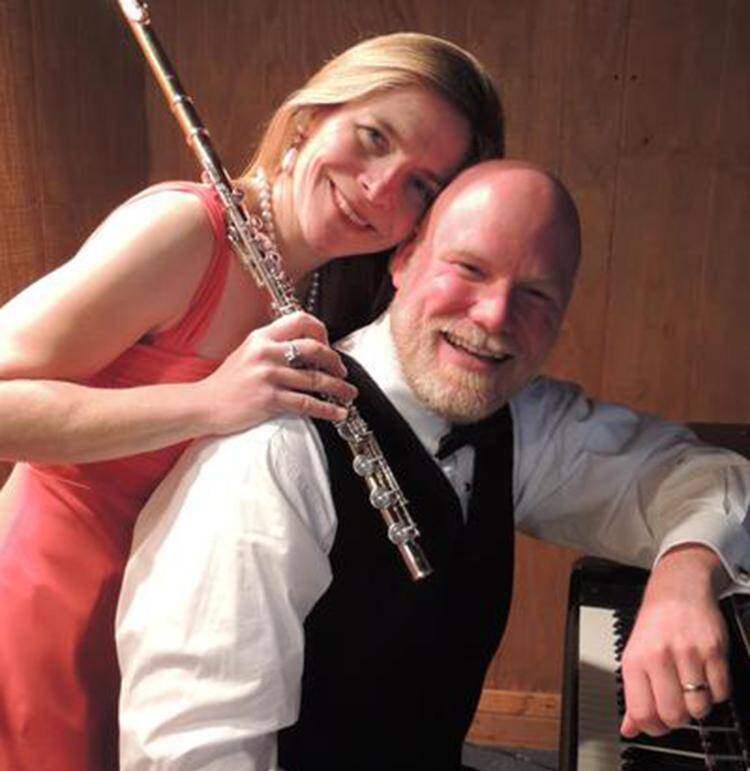 Eagles&Ivories will go virtual in 2021 with a two hour festival on Saturday, January 30 at 7 pm CST featuring the greatest American music from Ragtime and Blues to Jazz and Boogie and many surprises! Performers include the celebrated musical duo of Brian Holland and Danny Coots, who will also be joined by bassist Steve Pikal in their trio GROOVUS. Boogie/Blues phenom, pianist Chase Garrett, will be making a welcome return, as will festival stalwarts Anne and Jeff Barnhart as Ivory&Gold®. Jeff will also be providing some solo piano tunes. This fast-paced event will accept donations and "tips," all of which will be shared among the performers. Attendees will be able to access the party live on Facebook and YouTube. visit www.muscatineartscouncil.org
NORTH CAROLINA JAZZ FESTIVAL (Wilmington, NC) Feb 4-6 (CANCELLED)
Following the guidelines of our governor, and for the sake of the health of our attendees and musicians, we are postponing our 41st 
North
Carolina
 Jazz Festival from February 2021 to the first weekend in February,2022. We have our musicians for 2021 under contract and they have all agreed to the new dates.
For more information visit ncjazzfestival.org, e-mail [email protected], or call 910-793-1111.
TEAGARDEN JAZZ FESTIVAL (Sacramento, CA) Feb. 8 (CANCELLED)
The joy of New Orleans-style jazz is at the heart of this scholastic combo festival, which is dedicated to fostering a better appreciation of this classic American art form. Each year, scores of young musicians gather at the annual Teagarden Jazz Festival (formerly named Traditional Jazz Youth Band Festival) for experiences that take their musical skills to the next level.
SOUNDS OF MARDI GRAS (Fresno, CA) – Feb. 11-14
We are waiting for restrictions for large gatherings to be rescinded before we can begin planning our Festival.  We hope to have good news in November. Keep checking in at  www.fresnodixie.com, Facebook Event page: www.facebook.com/events/806269303118501
SAN DIEGO JAZZ PARTY (Del Mar, CA) – Feb. 19-21 (CANCELLED)
We have had to make the difficult decision to reschedule the 2021 San Diego Jazz Party to February 25-27, 2022. Unfortunately, under the current Covid 19 guidelines set up by the State of California, and the operating guidelines for the Del Mar Hilton, we are unable to hold the Jazz Party in February of 2021.
‍
We look forward to continuing the tradition of the San Diego Jazz party in 2022 and beyond. Please check the website regularly for more updates. www.sdjp.org
LIONEL HAMPTON JAZZ FESTIVAL – Feb. 25-27, 2021 (ONLINE)
Since the 1960s, the University of Idaho Lionel Hampton Jazz Festival has been honoring the music, dance and history of jazz music and one of its most cherished artists Lionel Hampton.
By providing a virtual experience for students, artists and educators across the globe, the 2021 Festival will continue to honor these traditions while breaking new ground. Music enthusiasts will have the opportunity to attend artist and educational workshops, perform and receive feedback from world-class artist educators, and view phenomenal concerts featuring live performances of present jazz stars and archival footage of past greats including Hamp himself. You won't want to miss this incredible event! www.uidaho.edu/class/jazzfest
JAZZ BASH BY THE BAY (Monterey, CA) (CANCELLED)
The Board of Directors of Dixieland Monterey, after much consideration, has voted to cancel Jazz Bash by the Bay 2021 because of the risks posed by COVID-19. The majority of our demographic falls within the most at-risk population. Even with conflicting reports of when a vaccine might be available to all Americans, we do not want to put anybody involved with the festival at risk. Will a vaccine be available soon enough before our festival for everybody to receive their two doses and time to develop their own immunity? We don't know and care enough about all of you to not take the chance. Will California – Monterey County specifically – be able to hold large indoor gatherings and concerts by early March? We don't know. Would everybody feel comfortable and safe without thinking of the risk? Probably not. We want Dixieland Monterey's Jazz Bash by the Bay to retain the joyful party atmosphere we all so highly treasure at our beautiful event instead of everyone walking on eggshells and very much on edge.
So, with that said, please put March 4-6, 2022 on your calendar for the best Jazz Bash by the Bay ever. We plan to invite the bands and musicians who had verbally committed to 2021 plus many more. More information will be on our website as plans develop. Stay safe! We care about each and every one of you. Keep posted at jazzbashmonterey.com.
FRENCH QUARTER FESTIVAL (New Orleans) April 8-11, 2021
A free festival with several stages around the French Quarter and dozens of bands, many of which play traditional jazz. No bands have yet been booked for this year.
ZEHNDER'S RAGTIME FESTIVAL (

Frankenmuth

,

 MI ) April 21-24, 2021
Zehnder's Annual Ragtime Festival Zehnder's has been host to ragtime performers from around the United States and Canada for over 25 years. Come and enjoy ragtime music performed by our featured pianist, Bob Milne and other world renowned musicians.
Ticket prices for individual events range from $16 to $60. Reservations are required for lunch, brunch, and all dinner concerts. For more info or reservations call (844) 288-1484; or visit zehnders.com.