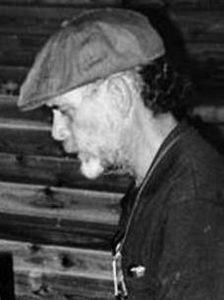 RICHARD FAZIO, 77, on June 12 in Boulder City, NV. A master pianist and vocalist, he performed with several U.S. Navy bands and the Sea Chanters chorus while stationed in Washington, D.C. His career took him to Miami, Tucson, Glacier National Park, Sacramento and Las Vegas. He was involved in the founding of the Flathead Valley Jazz Society in Montana and played with the Flathead Stompers. He was on the faculty of STJS traditional jazz camp, maintained the pianos for the annual Jubilee, and played on the Delta King. He was also a member of Stan Mark's Sin City SuitZ in Las Vegas.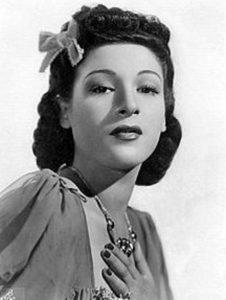 BEA WAIN, 100, of congestive heart failure on August 17 in Beverly Hills, Calif. Started singing on the radio at the age of 6, became a hit-making vocalist in the late 1930s, and performed into her ninth decade as one of the last survivors of prominence from the Big Band era. Among her biggest hits with the Larry Clinton Orchestra were "My Reverie," "Deep Purple," "Heart and Soul," and "Martha (Ah! So Pure)." She went on to a solo career on the college and theater circuit and became a regular on Your Hit Parade radio show. She and her husband Andre Baruch co-hosted radio talk shows in New York City and Palm Beach, Florida before settling in Beverly Hills, California.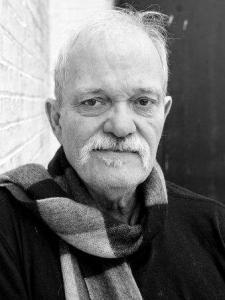 JOHN ABERCROMBIE, 72, of heart failure on August 22 in Courtlandt Manor, NY. Called "a guitarist of stylistic flexibility and uncompromising musical vision," he was as adept with standards as he was with flights into rock-accented fusion. He discovered jazz through listening to recordings by Barney Kessel. While still a student at Berklee College of Music, he toured with organist Johnny "Hammond" Smith. Abercrombie had a long association with ECM, recording dozens of albums for the label as a leader, co-leader and sideman, starting with his first recording in 1974—Timeless featuring drummer Jack DeJohnette and organist/pianist Jan Hammer.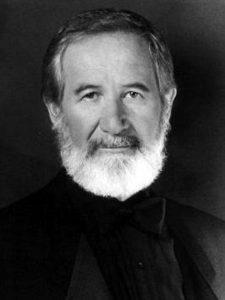 LARRY ELGART, 95, on August 29 in Sarasota, Florida. Playing the alto saxophone, he began traveling with some of the biggest-name bands of the day at the age of 15 to support his family during the Great Depression. He teamed up with his older brother Les to record a series of successful albums for Columbia that featured the distinctive "Elgart Sound" – tight choreography between the sax section and horns, plus two bass trombones, and a guitar replacing the piano in the rhythm section. The band had a lucrative 15-year run as "American's College Prom Favorite." Larry co-wrote the theme song for the long-running television dance show, American Bandstand, and later scored a big hit with Hooked on Swing, a medley of swing classics set to a disco beat that sold over three million copies and peaked at #31 on the Billboard charts in 1982.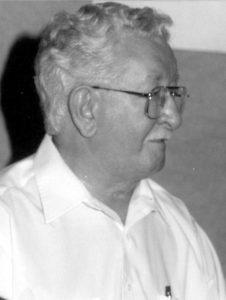 ROBERT LYNN, 94, on August 30 in Scottsdale, AZ. Originally from Derry, PA, Bob Lynn had been involved in jazz in multiple roles throughout his entire life. The extensive list of Dixieland and Swing bands for which he was the drummer (and the washboard on occasion) included Flathead Valley, Stumptown, Arizona Rhythm Kings, Speakeasy Society Orchestra, and several bands of which he was the leader. He served as president, Board member and festival director of the Arizona Classic Jazz Society and chaired the ACJS education committee that annually sponsored school concerts for as many as 2800 students. He was the owner of the Rampart Street Music Co. and Mountain States correspondent for The Mississippi Rag.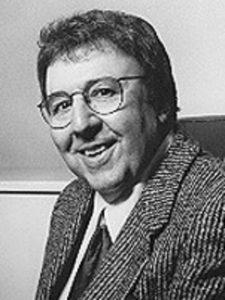 FRANK CAPP, 86, on September 12 in Studio City, Calif. A swinging drummer who found his initial fame playing with Stan Kenton's Orchestra at the age of 17 and later with the Neal Hefti and Billy May bands. He settled in Los Angeles and became a busy studio musician playing with everyone from Ella Fitzgerald, Harry James and Charlie Barnet to Stan Getz, Art Pepper and Dave Pell. He recorded often with Andre Previn's Trio (1957-1964), as well as Benny Goodman, Terry Gibbs and Turk Murphy, among others. He was the drummer on Sonny and Cher's recording of "I Got You Babe." Capp worked steadily on television shows and in the film studios and was leader of the Capp-Pierce Juggernaut Big Band whose sound was favorably compared with the 1970s Count Basie Orchestra.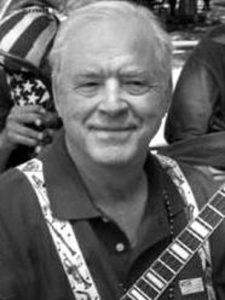 ARMIN "Jack" MEILAHN, 81, on September 15, Naperville, IL following a brief battle with liver cancer. A charter member of Chicago's Bill Bailey's Banjos in the late 50's, "Smilin' Jack" taught many of the Chicago area's banjoists, He performed and recorded with several jazz bands, including the Down Home Jazz Band, Ralph Norton's Varsity Ramblers, Joan Reynolds' Red Rose Ragtime Band, Frank Powers' Chicago Rhythm, and the John Otto/Vince Giordano Hotel Edison Roof Orchestra, as well as the Dixie-o-naires in Holland and Jazz O'Maniacs of Hamburg, Germany. Jack attended Purdue University on a wrestling scholarship, and obtained his Master's Degree in Physical Therapy from Northwestern University. His day career as a therapist supported his life-long interest in such diverse hobbies as sports car racing, airplane flying, antique car collecting, car repair, and playing music on various instruments, including guitar, violin, and French horn whenever and wherever he could. For a time in the 60's, he was part owner of the Red Arrow, a popular jazz roadhouse in Stickney, IL which frequently featured legendary performers such as Lil Armstrong, Franz Jackson's Jass All-Stars, and The Salty Dogs.