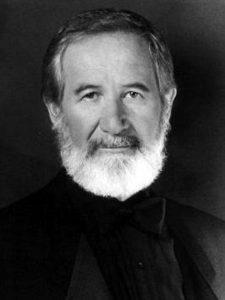 LARRY ELGART, 95, on August 29 in Sarasota, Florida. Playing the alto saxophone, he began traveling with some of the biggest-name bands of the day at the age of 15 to support his family during the Great Depression. He teamed up with his older brother Les to record a series of successful albums for Columbia that featured the distinctive "Elgart Sound" – tight choreography between the sax section and horns, plus two bass trombones, and a guitar replacing the piano in the rhythm section.
The band had a lucrative 15-year run as "American's College Prom Favorite." Larry co-wrote the theme song for the long-running television dance show, American Bandstand, and later scored a big hit with Hooked on Swing, a medley of swing classics set to a disco beat that sold over three million copies and peaked at #31 on the Billboard charts in 1982.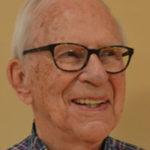 Lew Shaw started writing about music as the publicist for the famous Berkshire Music Barn in the 1960s. He joined the West Coast Rag almost thirty years ago and has been a guiding light to this paper through the two name changes since then as we became The Syncopated Times.  47 of his profiles are collected in Jazz Beat: Notes on Classic Jazz. Volume two, containing profiles from 2013-2016 will be available on Amazon soon. He taps his extensive network of connections and friends throughout the traditional jazz world to bring us his Jazz Jottings column every month.