I've been waiting a long time to review Swing in Place. Or maybe it just felt like a long time, in this Groundhog Day mush of weeks rushing by… anyway, Gordon Au's Grand Street Stompers released the above named album, totaling eleven tracks, in two parts over five months. I enjoyed Volume 1: Originals very much when that hit Bandcamp last year, and have eagerly awaited the arrival of its sequel. It turned out I needn't have waited quite so long to review it—more on that later.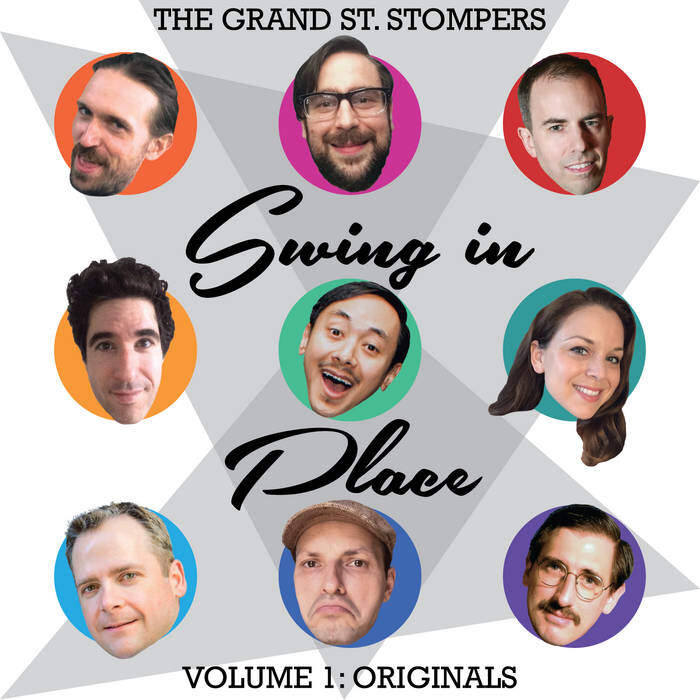 I tucked into Volume 1 in August and was pleased to find a dancer's delight. EP opener "PST (Pacific Swing Time)" has the makings of a ballroom favorite, with a real earworm riff recurring throughout. Molly Ryan lends her satin-smooth voice to "I Do Believe in You": a love letter with suitably saccharine lyrics, which sees Au's trumpet dueling masterfully with the sax section.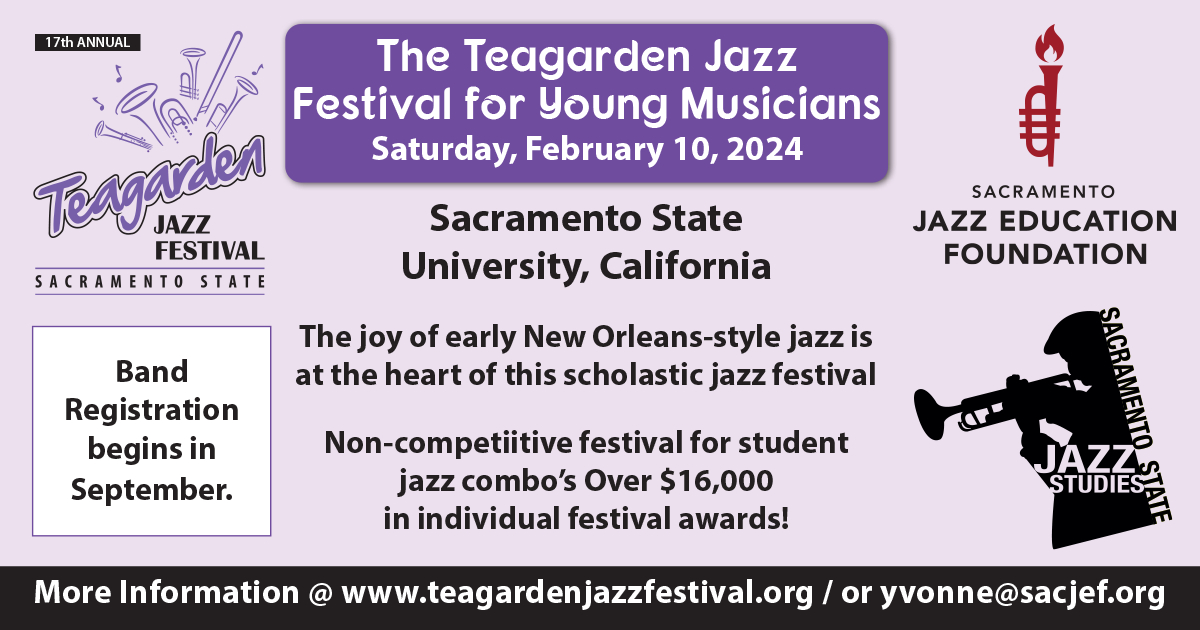 Guitarist Nick Russo pushes into the limelight on steady swinger "Primrose"—his gentle strumming and delicate arpeggios pleasing enough, even without his blistering mid-track solo. But again he has a hard time outshining composer Au, who delivers a delightfully catchy triplet riff which sounds great swung and better yet straight. "Jump Out and Getcha" sounds like a mugger's MO, but is in fact a real swell bouncing tune, custom built for jitterbugging. (Bonus points for thinking of the DJs and including BPMs for each track.)
The only time Au's riff writing isn't totally golden, for me, is on Volume 1 closer "EST (Eastern Swing Time)"—there's something very "Sweet Sue, Just You" about it, over this familiar chord progression, which has me singing the standard every time I listen; a little distracting, but not enough to spoil an otherwise lively number featuring stylish solos with some nifty rhythmic and harmonic tricks.
All in all it's a tight, timeless EP of originals which doffs its cap to the jazz masters without sounding derivative, final track excepted—the kind of collection which makes one exclaim, "What! People still write music like this?" Excellent work all around, considering the circumstances in which it was compiled.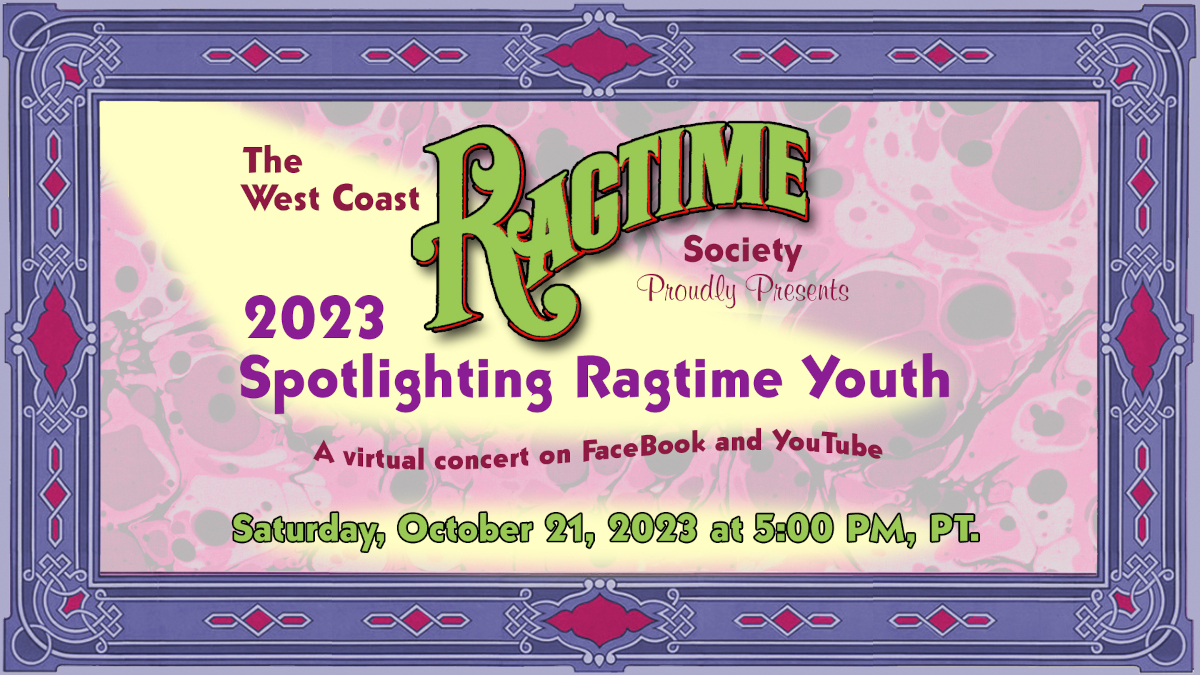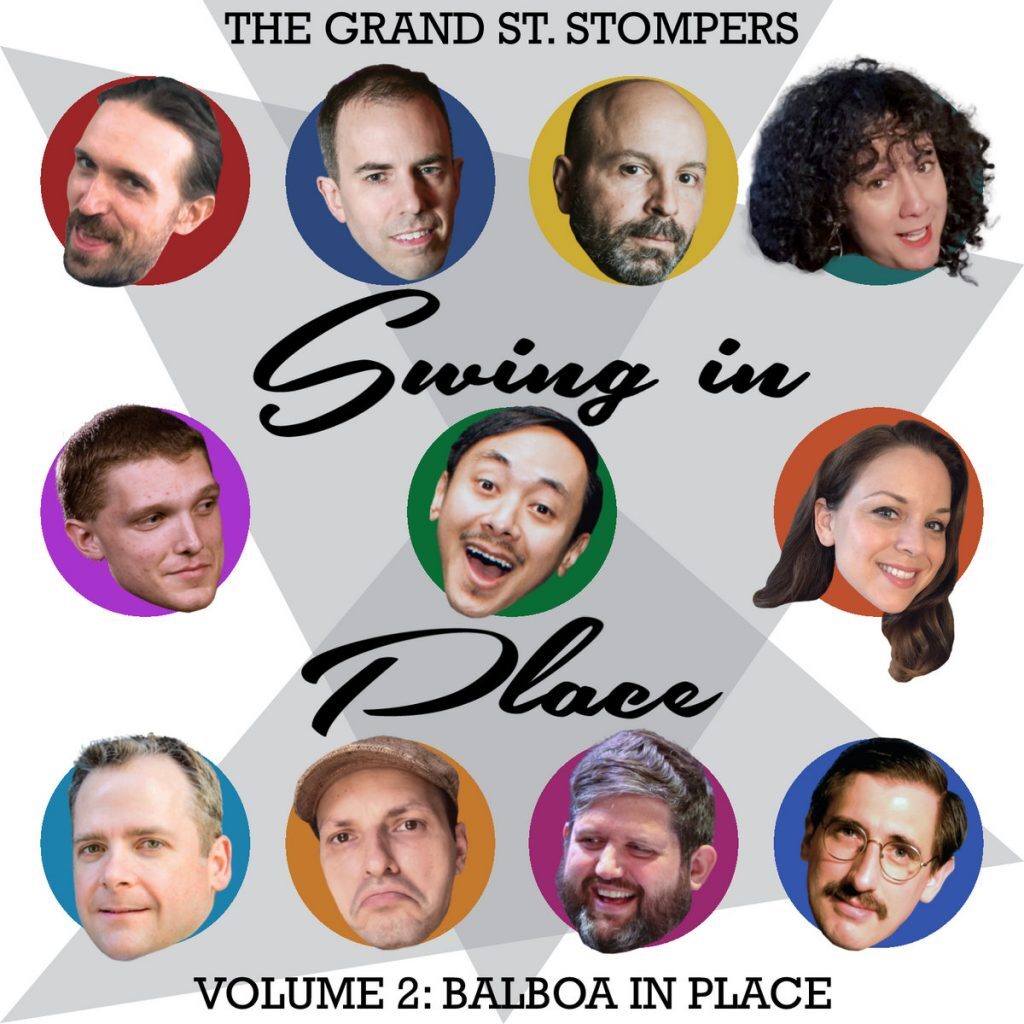 When I could finally return to Swing in Place, just a few days after part two hit virtual shelves, I had already heard it. Yes, Au and friends premiered Volume 2: Balboa in Place during CalBal Live (the online Balboa festival I gladly reviewed for this publication last month). Disappointed? Goodness, no: I'd revisited the festival recording several times since that weekend, primarily to enjoy this very set (and the beginners' Balboa class) over again.
More specifically still, I went back for Volume 2 opener "I Can't Give You Anything But Love," which I picked out as my favorite performance of CalBal Live and my favorite version of that song, ever. I was bowled over by Gordon's offbeat interpretation of the melody and Tamar Korn's incredible, otherworldly vocal, which leaps whole octaves in a single bound. (There's something a little Mae Questel about her.) And her scat impression of a muted trumpet has to be heard to be believed. In fact, Tamar's voice is the most exciting I've heard since I first laid ears on Annette Hanshaw.
I could wax lyrical about that one track, but I'd better mention the others. "You Went Away Too Far (And Stayed Too Long)" is a rollicking instrumental rendition of the 1927 Jane Green ballad, with ragtime piano gymnastics from Dalton Ridenhour.
Molly Ryan again shares her voice on "I Would Do Anything For You"—which is very nice, but the arrangement didn't particularly rock me. "Don't Let It Bother You" is similar: solid dancing fare, with another lovely Ryan vocal, but the procession of very capable solos feels a bit ordinary. Fortunately, things kick off again with "Riverboat Shuffle," which sees horns and reeds running rings around one another, weaving a delightful second line soundscape of toe-tapping trad.
These are all pacey numbers apt for Balboa dancing, with no track dipping below 184 BPM. Just as well, as I have a lot of practice to do after CalBal Live. Go and buy Volume 2 if only for its first track alone, which is undoubtedly the single best piece of music I've heard all year. Get some dance practice in over the following four tracks, then sit and revel in Volume 1, hearing what Au can come up with when the reins are off. Both EPs are available on Bandcamp now.