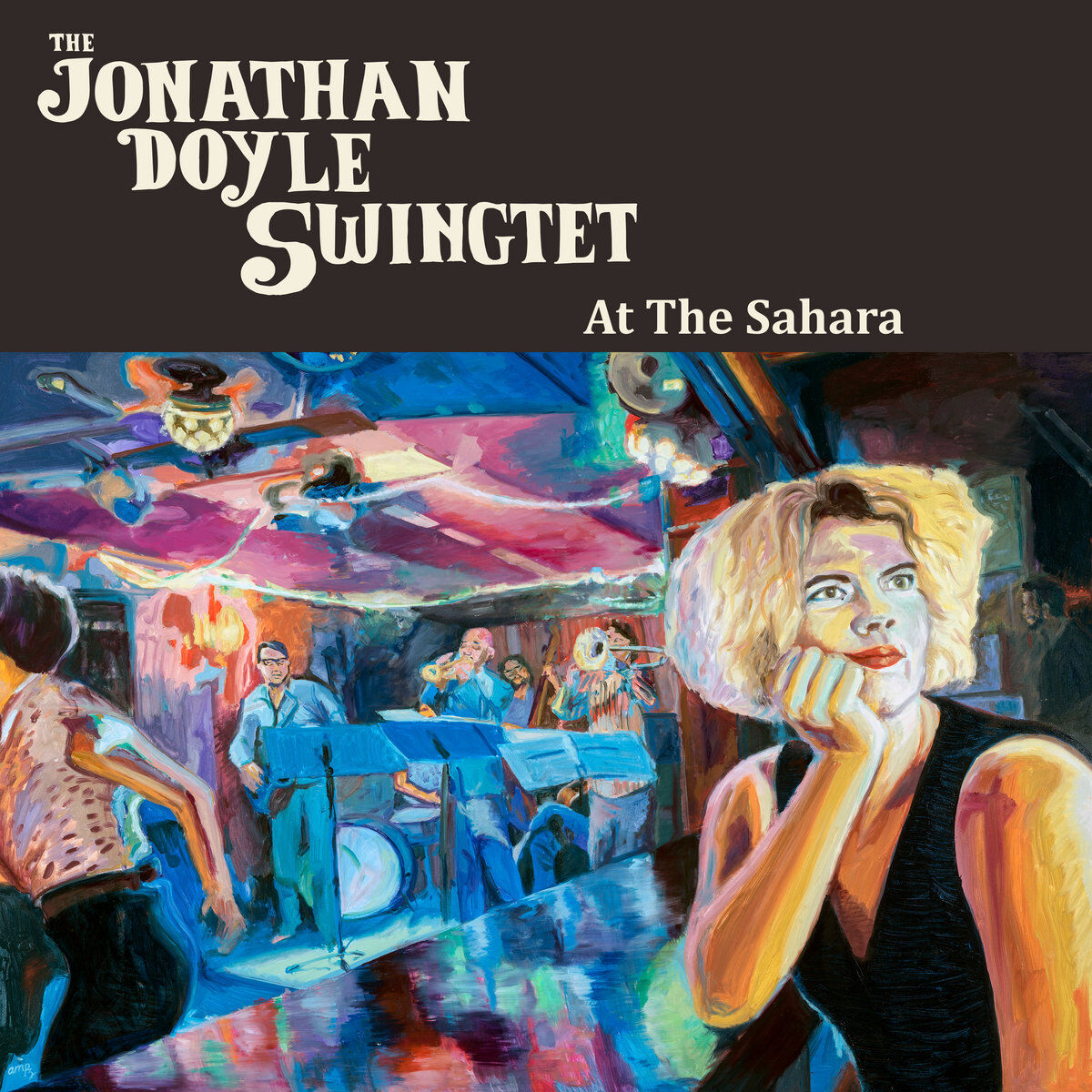 For all the gigs and festivals which have inevitably been cancelled in recent months, there sure have been a lot of great dancing records released—as if to remind me how much jitterbugging I'm not doing. Now you can sling on that stack At the Sahara, the latest disc from the musically promiscuous Jonathan Doyle and his Swingtet.
Doyle has swung with just about every exciting twenty-first century outfit one could name, as well as a host of bona fide legends. The saxophonist, clarinetist, and jug player has blown horn with Tuba Skinny, JD McPherson, The Fat Babies, Naomi and Her Handsome Devils, and Asylum Street Spankers (to name but a few) since leaving DePaul's School of Music in the mid-1990s. He has shared stages/studios with Pinetop Perkins, Big Jay MacNeely, and Willie Nelson—need I go on?—as well as busking across Europe and Australia.
The Swingtet is Doyle's own pet project—a vehicle through which he explores small band arrangements of big band classics and original old-school compositions. At the Sahara chronicles the band's Monday night residence at an Austin nightspot, with live performances spanning 2015-16. It's a bumper delivery of swing, weighing in at nineteen toe-tapping tracks and almost an hour and a quarter of magnificent music.
The album pays tribute to Ellington ("Jeep's Blues"), Gershwin ("Embraceable You"), Young ("D.B. Blues"), and Carmichael ("Stardust") among other greats, all in a pleasingly placid hot club style—thanks to Brooks Prumo and his rhythm guitar. Highlights include a delightfully lazy "Don't Be That Way," featuring some tremendous use of a mute. (If only the audience sounded a little less sluggish!) "When It's Sleepy Time Down South" is similarly dreamy, just tick-ticking along to Jason Baczynski's barely-there drums. By contrast, "Swingin' on the Campus" and "Esquire Bounce" are solid stompers, simply-played, which will get swing dancers stepping.
Peppered throughout are Doyle's own creations, which blend seamlessly with these iconic standards. "Strange Machinations" is a mysterious, minor-key stroll reminiscent of Juan Tizol (think "Caravan" or "Keb-lah"), featuring scrumptious solos which certainly warrant the two versions this disc offers up. "I've Never Been to New York" and "Don't Walk Out" both serve some delicious brass harmonies (ingredients: Doyle's sax and David Jellema's cornet), while the uptempo "Shoes on a Wire" is a surefire Lindy Hop favourite, with its very dance-friendly phrasing.
Yes, you'll want to turn this one up loud and bassy (Basie?)—until you can feel Doyle's sumptuous tenor sax and the dum-dum-dum of the Joshua Hoag's doghouse reverberate through your sternum—close your eyes and imagine a crowded juke joint, long ago…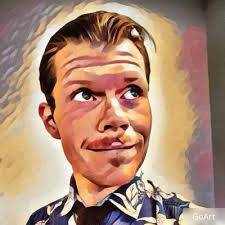 Dave Doyle is a swing dancer, dance teacher, and journalist based in Gloucestershire, England. Write him at [email protected]. Find him on Twitter @DaveDoyleComms.