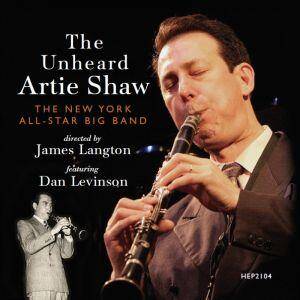 No, the music on The Unheard Artie Shaw does not contain new recordings by the great clarinetist. Instead, the set released by the Hep label is mostly comprised of newly recorded versions of arrangements that Shaw never got around to recording in the studio. In a few cases his band was captured on radio broadcasts playing these charts, but, other than a brief version of his theme "Nightmare" and a remake of his biggest hit "Begin The Beguine," the music has gone largely unheard for nearly 80 years.
The arrangements were all originally written during 1937-39 when Shaw was leading his most popular orchestra. Jerry Gray and Eddie Durham are the main writers although Al Avola, Joe Garland, and Harry Rogers are also represented. The music is performed by a 14-piece group of New York all-stars with Dan Levinson in Shaw's place and most of the other solos taken by trumpeter Jon-Erik Kellso, tenor-saxophonist Mark Lopeman, trombonist Harvey Tibbs, and pianist Mark Shane. Molly Ryan has two pleasing vocals and there are four in the Billie Holiday style by a singer who for some reason is only identified as Moanin' Mary; she comes close to sounding like Lady Day.
On Dan Levinson's many previous recordings on clarinet, he never really hinted at the playing of Artie Shaw, instead ranging from Larry Shields to Benny Goodman and sometimes making me recall Jimmy Lytell. It is to his great credit that there are times on this project when he really does sound like Shaw, not so much in the tone (although some notes are extremely close) but in the choice of notes during his solos. He really captured the style. The other musicians are obviously very familiar with the era and the result is that they do sound very much like a top-notch swing band from 1938.
Among the selections that are most memorable are "Everthing's Jumpin,'" "Them There Eyes," "Leapin' At The Lincoln," "Royal Garden Blues," "Stardust" (completely different than Shaw's 1940 version), and "In The Mood" which bears little resemblance to Glenn Miller's recording.
Suffice it to say that this is a very successful project that swing fans will savor.
CORRECTION OF AN OVERSIGHT
In my review I neglected to mention the name of James Langton. The project, which features Dan Levinson on clarinet along with the New York All Star Big Band, was James Langton's dream. It utilizes his band, he edited the arrangements, and he put quite a lot of work into the rewarding project. If you love swing, be sure to pick up a copy!
The New York All-Star Big Band directed by James Langton– The Unheard Artie Shaw (Hep 2104, 18 selections, TT = 58:21) CD Direct from Artist at Bandcamp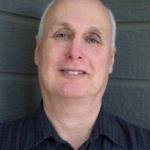 Since 1975 Scott Yanow has been a regular reviewer of albums in many jazz styles. He has written for many jazz and arts magazines, including JazzTimes, Jazziz, Down Beat, Cadence, CODA, and the Los Angeles Jazz Scene, and was the jazz editor for Record Review. He has written an in-depth biography on Dizzy Gillespie for AllMusic.com. He has authored 11 books on jazz, over 900 liner notes for CDs and over 20,000 reviews of jazz recordings.
Yanow was a contributor to and co-editor of the third edition of the All Music Guide to Jazz. He continues to write for Downbeat, Jazziz, the Los Angeles Jazz Scene, the Jazz Rag, the New York City Jazz Record and other publications.