Landing on Hailey Brinnel's website, visitors are greeted by the vocalist and musician leaning on her trombone like an elaborate brass walking cane. Soon a pop-up pops up, prompting them to subscribe to her newsletter. It features a cartoon of Hailey—a jazz educator currently on faculty at Philadelphia's University of the Arts—holding the same instrument behind her head. So you'd be mistaken for thinking that playing tram professionally was something she always aspired to—a burning passion inspired by Tommy Dorsey, Jack Teagarden or Gunhild Carling.
But you'd be wrong. In fact, trombone was the fifth instrument Hailey picked up, unless you count her highly acclaimed voice as well. "I took up music aged ten, in fifth grade," the Sarah Vaughan Competition finalist told me, speaking by video from her Philly apartment. "I wanted to play french horn—I think I liked all the winding tubes. When school didn't offer that, I wanted to play euphonium." But Hailey's older brother, soon-to-be-pro pianist Paul Brinnel, warned her off of that. "He told me I couldn't play euphonium in jazz bands," said Hailey. "So I picked the trombone. I wasn't really into it at first—but I grew to love it." She went back to the euphonium later on for its "beautiful" sound, but it's tram she now plays professionally.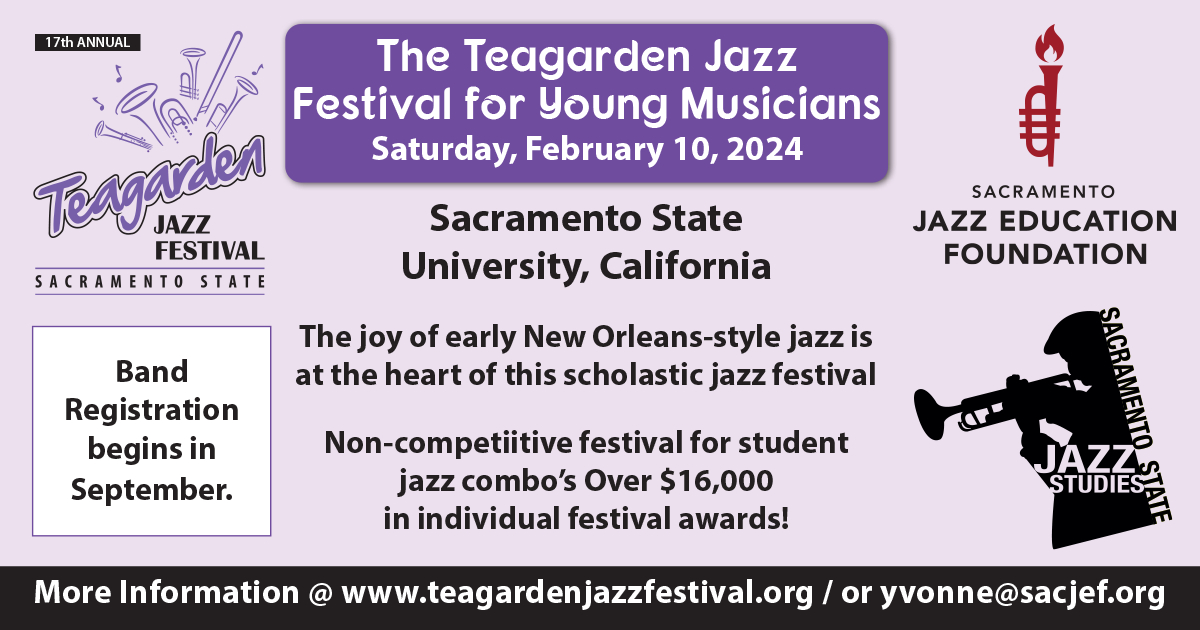 Before even considering brass, Hailey began with the piano. Her musical dad, Dave Brinnel, already played Longmeadow, MA venues on weekends, accompanied by Paul. "My family fostered music from when I was a kid," she said. "I took up piano because I wanted to be like my brother, but then I was drawn to the drums." Dad encouraged her to try the hides when she was just seven. For a while she played with Dave as a live duo. "It was meant to be a one-time thing," she said, "but my dad liked how we sounded, so we played together every weekend until I went to high school." Central to the family band's repertoire was the Great American Songbook. "Dad's tastes became my tastes—they still are," said Hailey.
Hailey considers having sat in both the rhythm and horn sections to be valuable experience. "It was a cool start because I got the harmonic and melodic from piano, plus the rhythmic from the drums—that set me up well for later life." She cut her teeth on the Philly scene while studying jazz at Temple University, where she was known mainly as a trombonist. She assembled a band from classmates and teachers, putting on jam nights at Philly bars. A debut album, I'm Forever Blowing Bubbles, closely followed her graduation. On it she tackles classics like "Orange Colored Sky," "Stardust," and "Easy to Love," as well as the title track. Her backing band is the same one she recruited at Temple.
When Hailey began singing professionally, most assumed that this was a new passion. "I'd actually been singing since I was really young," she clarified. "Even with my dad, I used to sing 'L-O-V-E' and 'Straighten Up and Fly Right.' I did it for fun, but began to take it seriously later." Taking it seriously took Hailey all the way to one of the top contests in jazz: the 2021 Sarah Vaughan International Jazz Vocal Competition. While she majored in trombone, her heroes were singers. "Lately I've been listening to a lot of Jazzmeia Horn, but Ella Fitzgerald and Annie Ross were two of my early influences," said Hailey. "I feel a weird stigma saying that Ella was one of the big ones who got me into jazz, because everyone says that."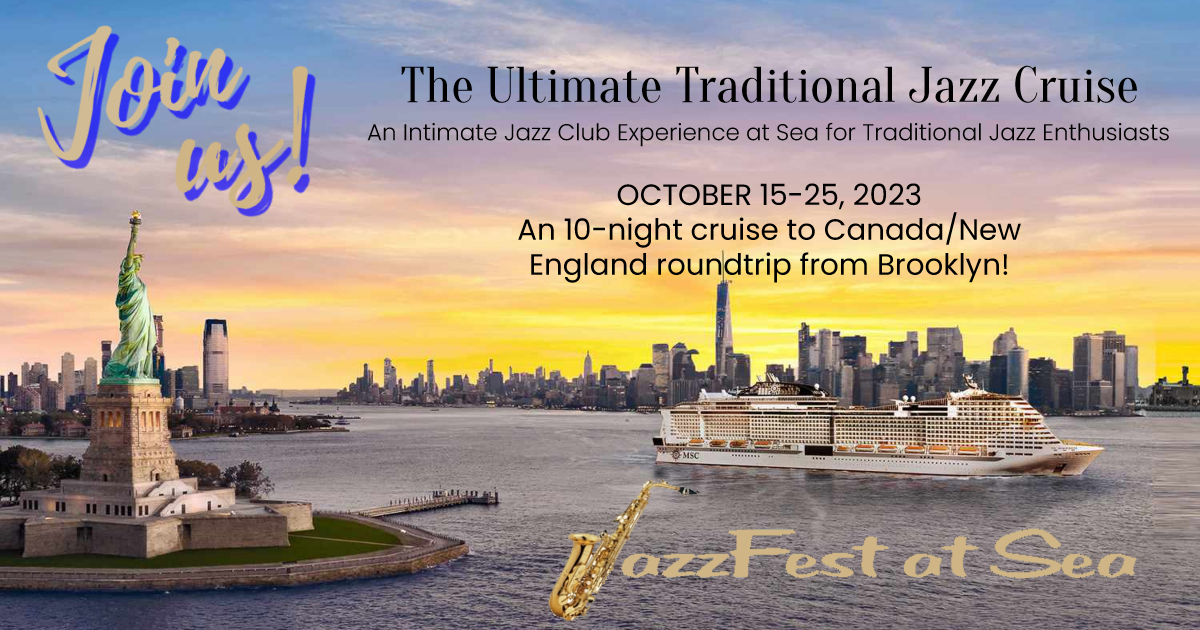 Focusing on her voice stemmed from frustrations with her instrument. "I was learning all this transcribing at college," she explained. "I liked transcribing sax and trumpet but not trombone—probably because I didn't practice enough. So I would sing it first then apply it to the trombone. I found that way easier, so I started practicing both together." Like her idol Ella, Hailey is now a skilled scat singer. The technique spawned a seminar, "A Melodic Approach to Scat Singing," but it began as a way of improving her trombone performance. "As an instrumentalist, the way improv is taught is through what scales you can play over chords," she explained. "Vocalists can learn the same, but there isn't a slide position or key—it forces you to only execute ideas you hear." She continued: "I find it way more freeing than improvising on an instrument—there's no intermediate step. If you hear it, you can sing it, so I feel very at ease scat singing, in a way that I don't on the trombone."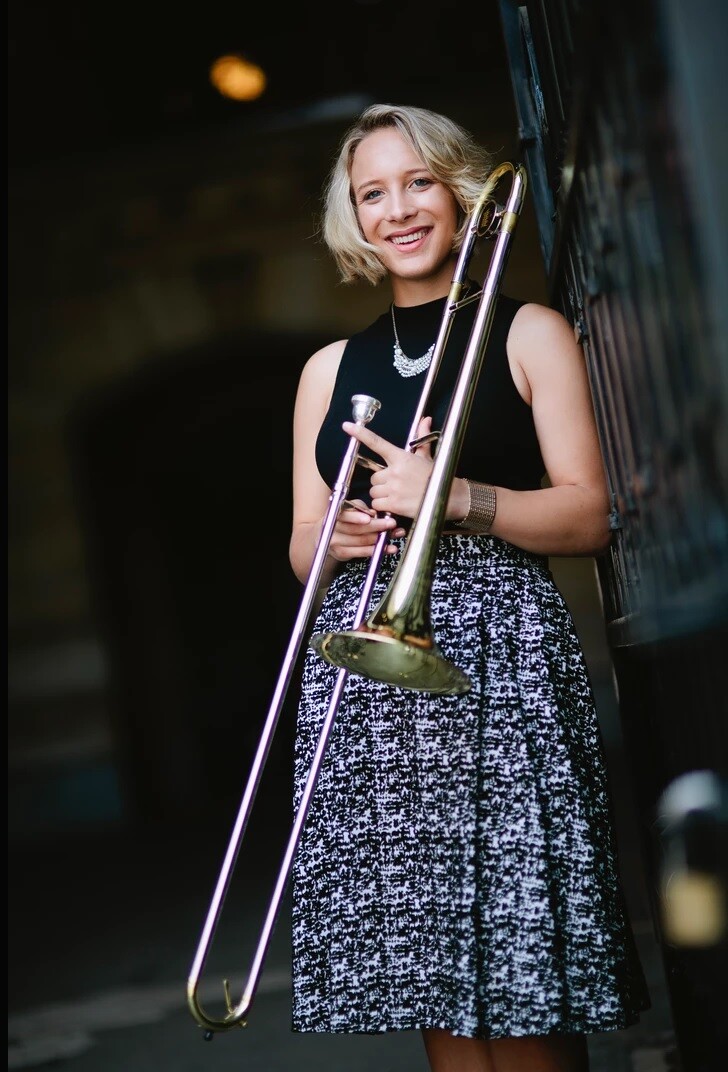 During lockdown, Hailey entered the Sarah Vaughan Competition, a prestigious contest for jazz vocalists. Her entry was judged by, amongst others, new idol Jazzmeia Horn. It was good enough to make the finals. "That was totally a career highlight," she said. "And I entered very much on a whim. I wasn't up to much—someone mentioned it and I thought what the heck." She sent along some older performances and was "completely shocked" on finding out that she made the cut. "It was great to be recognized as a vocalist, because previously I'd been seen as a trombonist who sings," she said.
A second album is on the way, with several singles released already. Like the first it will feature old favorites with "new life breathed into them"—but with some personal touches too. "When I first graduated I thought, 'These are the tunes I should be playing, this is what a jazz gig looks like.' But in the last few years I've been choosing songs which resonate with me in the moment," Hailey explained. "Album two has a swing arrangement of Steely Dan. When it resonates, I don't question why—I just try to arrange it without judgement."
Arranging is something Hailey does a lot of as a jazz educator. She teaches everyone from middle school bands to pros seeking a tune up. "Arranging gives me a lot of joy," she said. "Most people don't know that I also write arrangements for middle school bands, which can be fun—taking what students will be able to do and making music out of it." It's a satisfying sideline. "I love teaching, said Hailey. "I like the idea that these skills I've spent a long time cultivating can benefit other people. Working out how someone learns is always satisfying—and it makes me better at the things I'm teaching, too."
Her students include the Femme Ensemble, organized by Uni of the Arts. When the college held its "Key of She" conference, their flagship band was all male. "So they realized that there was an issue here and started an all-female one," said Hailey. "They did it for a semester, then I was approached to instruct them and help program music." Three years later, the band is going strong. "It felt great and still does," said Hailey. "The idea of an all-female band is fascinating. I was the only female instrumentalist in any of the groups I played with at school, so it's wild to see one with enough female musicians to set this up."
Hailey hopes the move will inspire other colleges to improve female representation. "It's always been an issue in the collegiate environment—women's abilities aren't really fostered, especially when it comes to instruments," she said, "but it's getting so much better now." The attitudes of some older—and also "old-headed"—musicians aren't helpful, Hailey explained. "I was on a panel in fall of 2019 for the Jazz Philadelphia conference," she recalled. "I was asked why this [undervaluing of women] was so pervasive in jazz specifically. I think it's because being a jazz musician is having a reverence of tradition and the elders, and I think that can be toxic if the leaders have outdated ideas. We should revere the musicianship, but we shouldn't be revering [those ideas]."
Femme Ensemble was due to play several festivals during 2020 and 2021, until COVID. Now they are "rebuilding and regrouping" for 2022, with Hailey at the helm. The trombone-slinging singer has her own tour ambitions too. "I'd love to go on a really full tour," she said. "I've done a lot of mini tours but, after this next album comes out, I'd love to tour Europe." She keeps her long-term goals close to her chest. "I've thought about the long term, but if I'm playing music I like with people I like and I'm making a living, that can be enough—anything else that happens is the cherry on top," she divulged. "The last two years, we've realized everything can go away whenever, so you learn to be happy with the fundamentals."