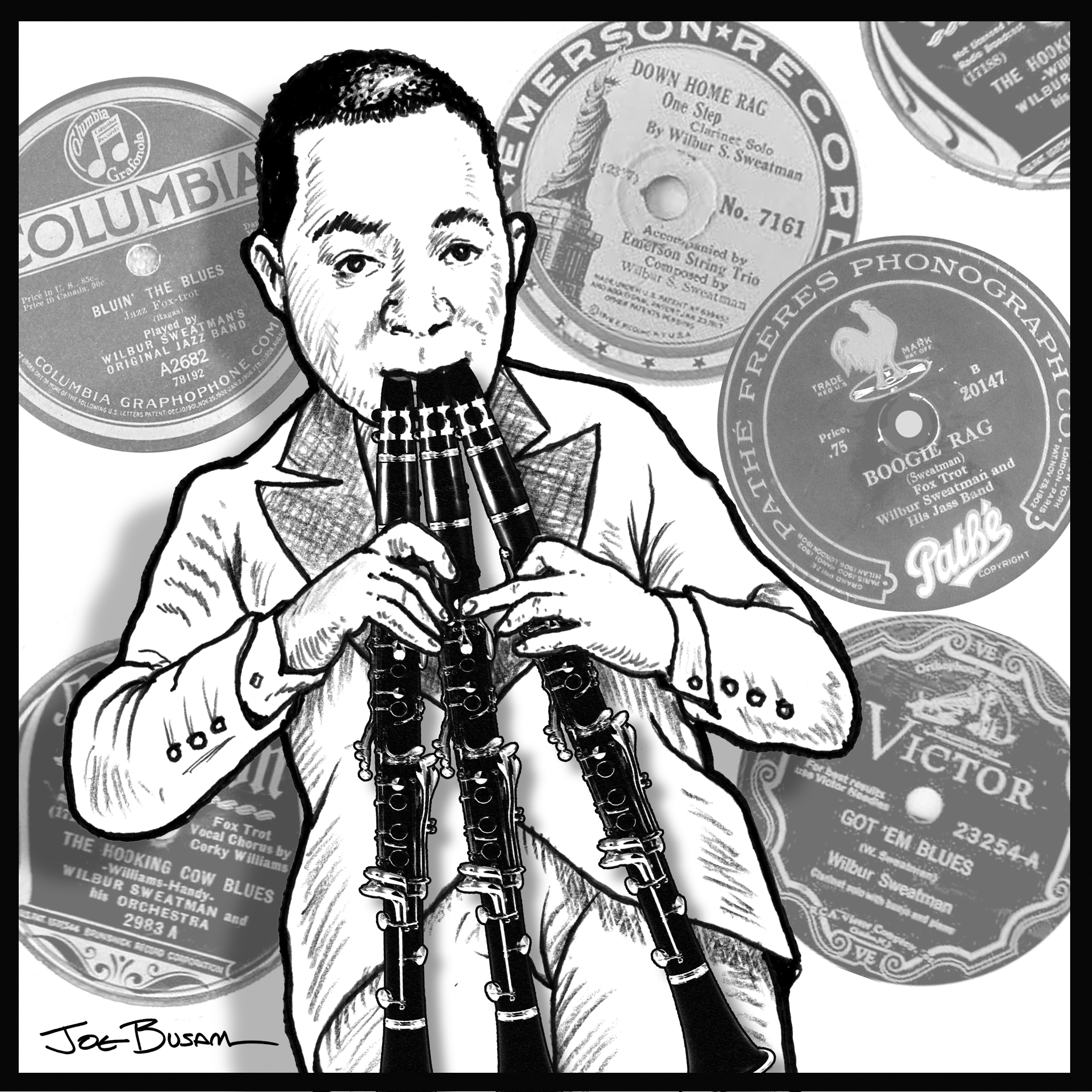 Wilbur Sweatman was born February 7, 1882 in Brunswick, Missouri. His older sister Eva sparked Wilbur's interest in music, teaching him to play piano. Later, Sweatman would become a self-taught violinist, and took up the clarinet as well. Over the years he also learned to play trombone, bass clarinet, and organ.
In the late 1890s Sweatman toured with circus bands, in 1901 becoming the youngest orchestra leader in America with the Forepaugh and Sells Circus. Sweatman briefly played with the bands of W.C. Handy and Mahara's Minstrels before organizing his own dance band in Minneapolis by late 1902. In 1903, Sweatman made cylinder recordings there for the Metropolitan Music Store, including an early version of Scott Joplin's "Maple Leaf Rag" of which no copies are known.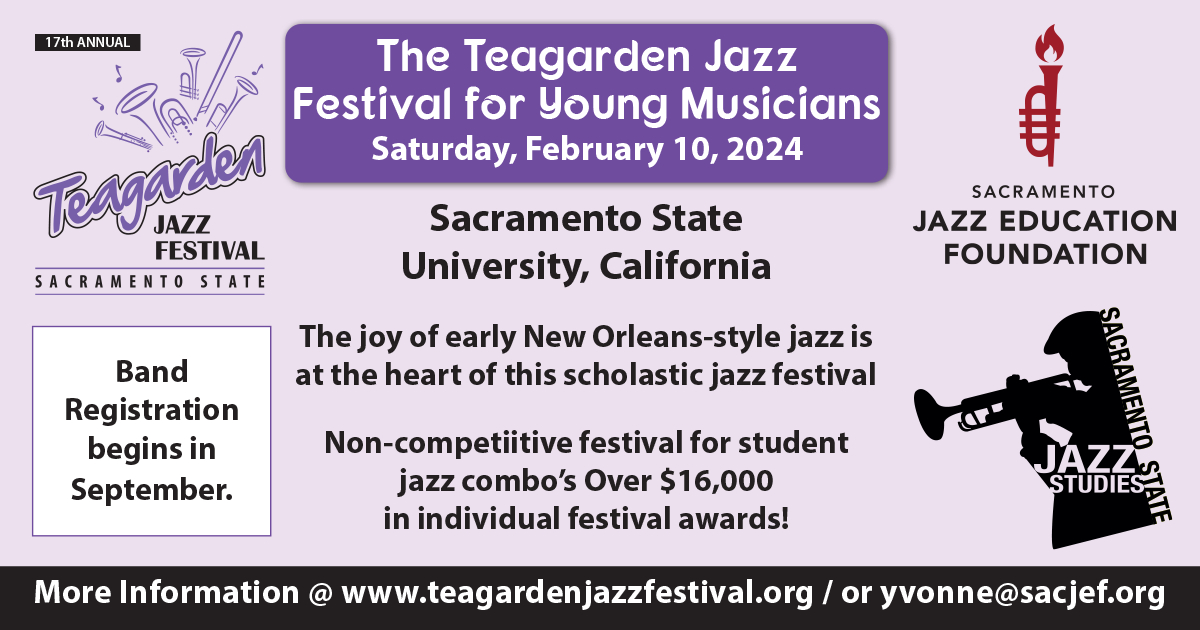 By 1911, Sweatman was touring in vaudeville full-time, playing three clarinets at once as his showpiece. He wrote a number of rags, "Down Home Rag" (1911) being the most commercially successful. The song was widely recorded in America and Europe. He was one of the few black solo acts to appear regularly on the major white vaudeville circuits. New York was his home base from 1913 on; there he befriended Scott Joplin.
In December 1916, Sweatman recorded two selections for Emerson, including his own "Down Home Rag." Some historians consider these performances the earliest examples of jazz on record. Signing in 1917 with Pathé, Sweatman's band recorded rags as well current popular song hits.
In 1918, Sweatman became a Columbia artist, with his first disc selling 140,000 copies. Total sales of his recordings for 1918 and 1919 topped a million. He was unable to sustain that level of popularity in the 1920s as musical tastes changed.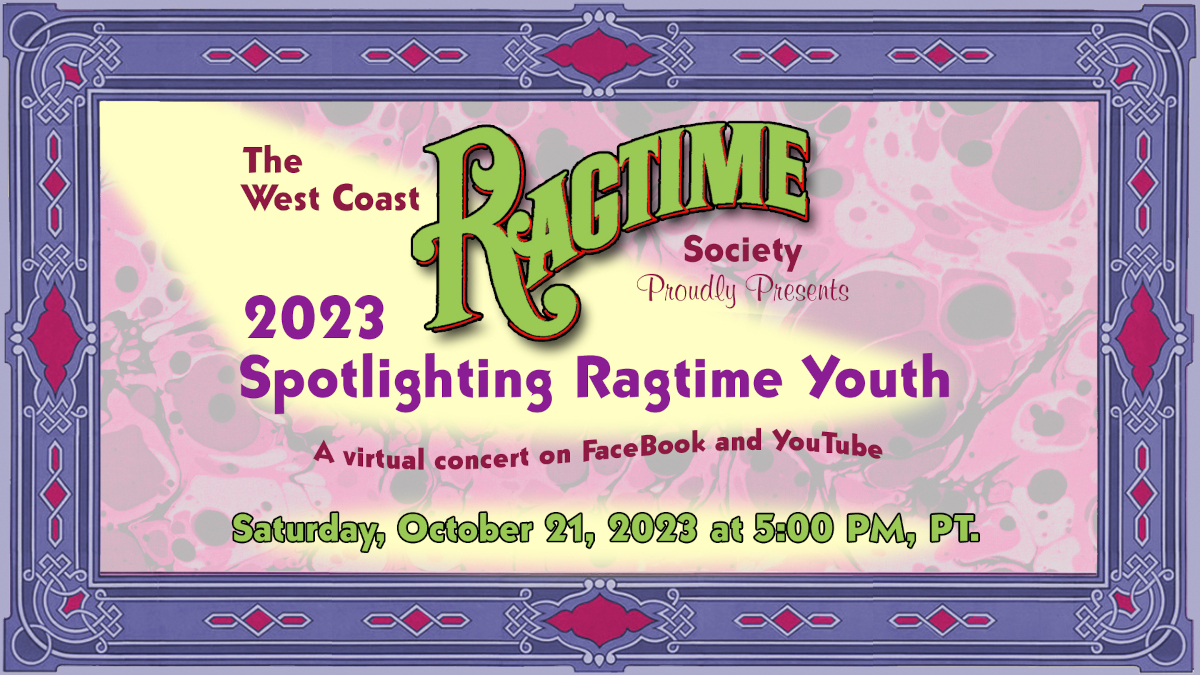 Nonetheless, Sweatman kept touring, performing, and recording. He hired numerous musicians who later became jazz legends, including Duke Ellington, Coleman Hawkins, and Cozy Cole. He frequently appeared at Connie's Inn in Harlem. He performed in New York through the early 1950s, though his publishing and booking ventures—and his royalties from his earlier compositions—were his main sources of income. "Down Home Rag" continued to make him money.
Wilbur Sweatman died in New York City on March 9, 1961. – adapted from Wikipedia