Duke Ellington's accomplishments, innovations, and sheer productivity as a bandleader, pianist, arranger and composer were so vast that one or two articles cannot do justice to his musical career. This is the first in a five-part series that traces his life, music, recordings and his key sidemen.
Here are a few things to consider when evaluating the scope of Duke Ellington's career: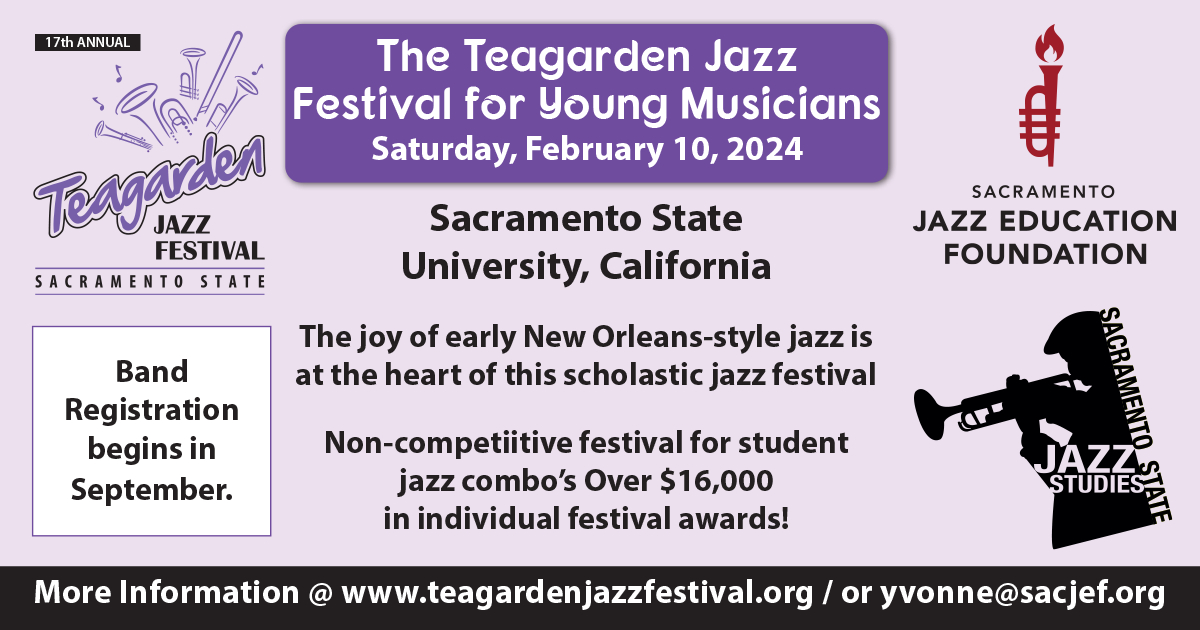 He was, along with Mary Lou Williams, the only pianist of the 1920s who could have been mistaken on records in the 1960s for a young up-and-coming modern jazz pianist on the level of Thelonious Monk (who he influenced), Herbie Hancock, and McCoy Tyner.
Pick any year from 1926 to 1974 (whether it was 1929, 1949, or 1969) and Ellington's orchestra ranked among the top five in the world.
Ellington composed thousands of pieces, scores of which became standards. Rarely content to repeat himself, he constantly rearranged his hits like "Mood Indigo" so they sounded different depending who was in his orchestra at the time.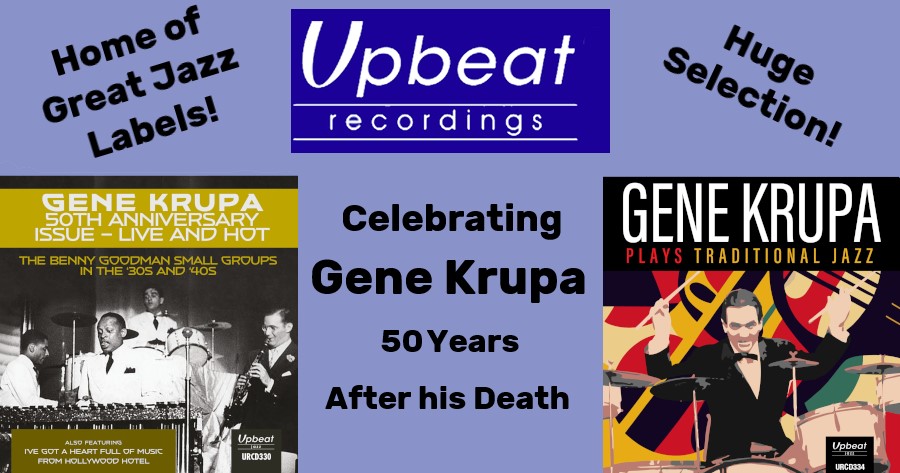 In his arrangements, Ellington enjoyed blending together unique tones, whether played by virtuosos or primitive musicians, somehow creating an identifiable group sound while featuring his sidemen at their best. He was also among the first to write songs specifically to showcase a particular soloist.
The Tom Lord jazz discography lists 1,227 recording session on which Ellington participated (including released radio broadcasts, soundtracks and radio transcriptions), 1,119 of which had him as the leader. It is fair to say that it adds up to quite a musical legacy.
Edward Kennedy Ellington was born April 29, 1899, in Washington D.C. His father, who worked as a coachman, driver, caretaker, butler, landlord, and a blueprint maker, believed in using proper language and a sophisticated wit, dressing well, and always displaying impeccable manners. His son emulated those traits and gained the lifelong nickname of Duke due to his classy nature.
At seven, Duke Ellington had his first piano lessons from Marietta Clinkscales (her real name). Despite picking up basic training, for years he was actually more interested in becoming an artist. However as a teenager he envied the life of the ragtime and early jazz musicians who he saw perform in bars and pool halls, particularly noticing the flock of attractive females who tended to gather around pianists as they played.
Attracted to popular music rather than classical, Ellington did his best to learn from watching closely other more proficient pianists perform and then practicing what he remembered diligently at home. He also made his first attempts at composing, writing "Soda Fountain Rag" sometime during 1914-15, followed by "What You Gonna Do When The Bed Breaks Down?" By 1917, he was slowing down James P. Johnson piano rolls and copying Johnson's playing as best he could. At the same time he largely neglected his school work and ironically received a D for the only music course that he took.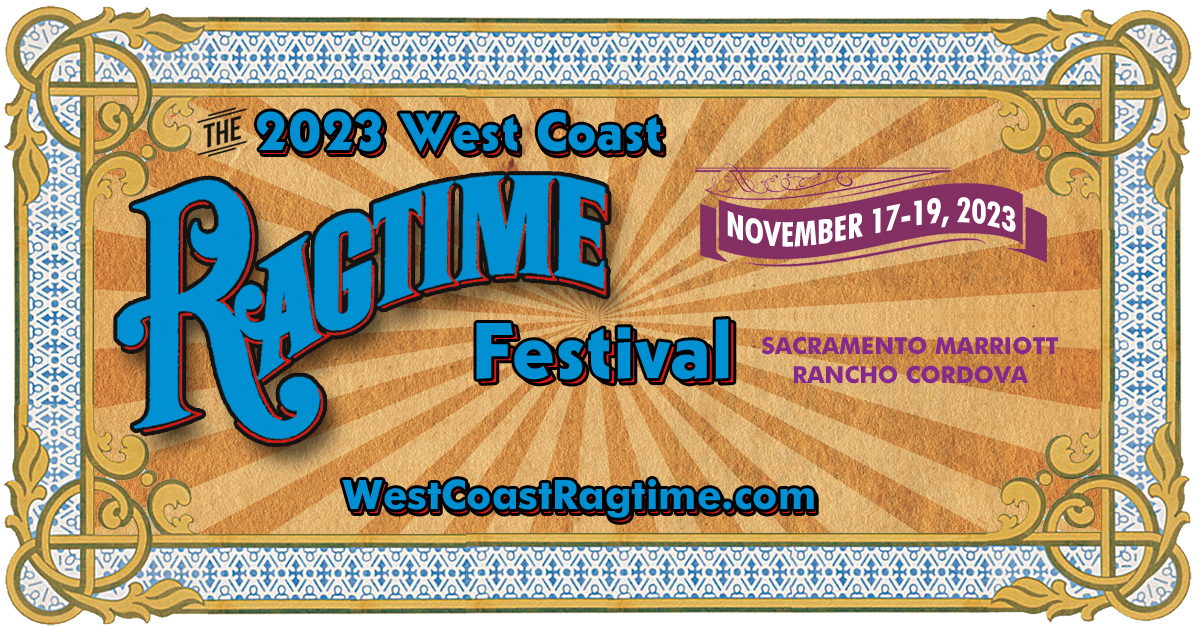 Ellington left high school in 1917, worked now and then as a sign painter, and began to pursue a career in music. While his playing was far from fully developed, he gained jobs in local dance orchestras and formed his own group, The Duke's Serenaders. Among his sidemen at that early stage were Otto Hardwicke on C-melody sax and cornetist Arthur Whetsol. Always enterprising, Ellington took out the largest possible ad in the Yellow pages, and soon found himself constantly being called for jobs.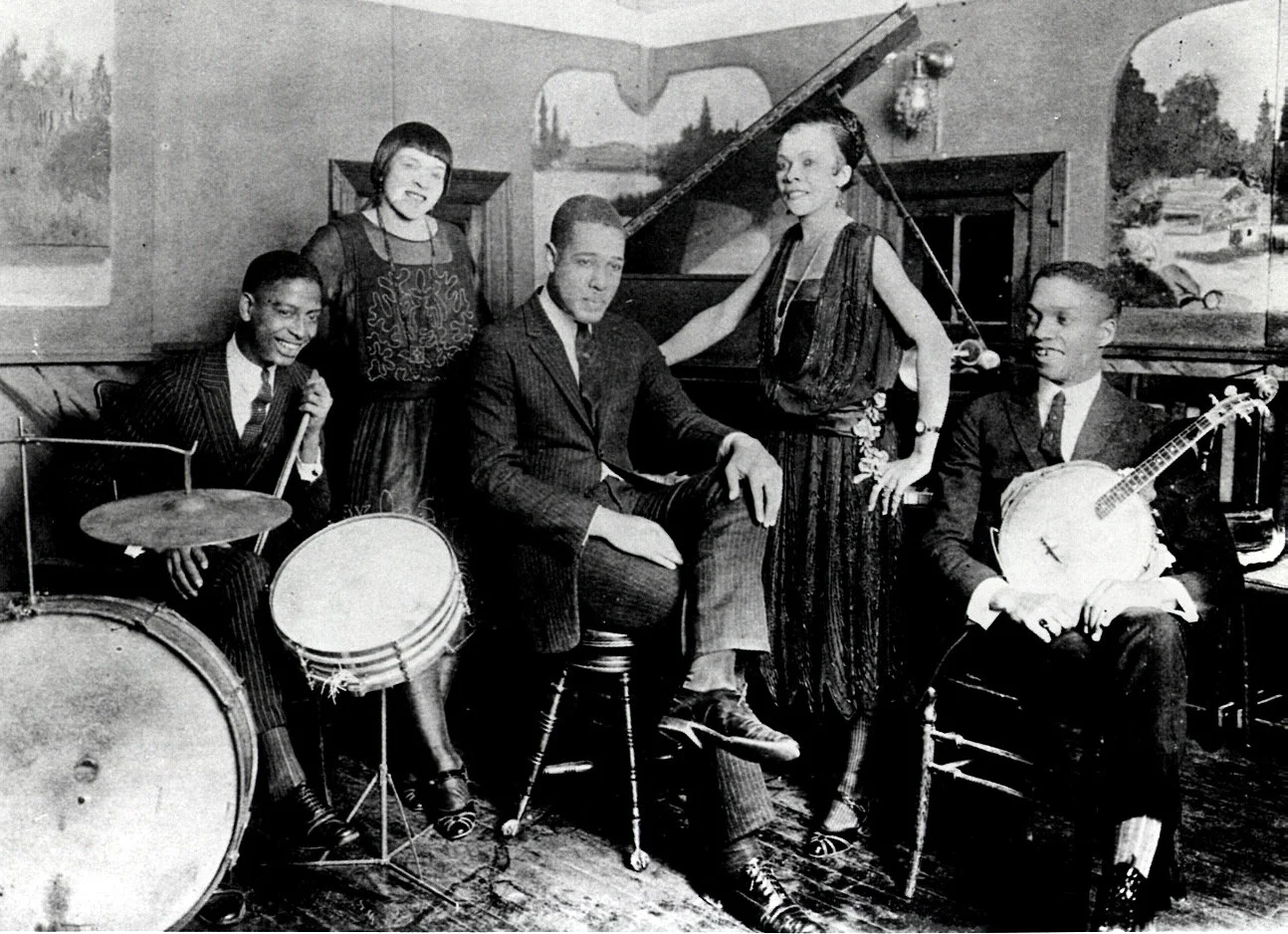 Although he only knew a limited number of songs at that point, Ellington actually put together several bands. He would visit each of them at their jobs, making a special appearance and playing two or three numbers before departing to the next gig where he would play the same songs! Since he could not keep up that front forever, he soon began working hard at studying music so he could keep up with his growing reputation.
While Duke Ellington, who married Edna Thompson in 1918 and had a son (Mercer Ellington) born the following year, had a relatively busy and secure life in Washington D.C, he grew tired of being a big fish in a small pond. Attracted to the glamour of Harlem, hearing stories about New York from his new friend drummer Sonny Greer, and wanting to make a name for himself, Ellington grew restless. In February 1923, clarinetist Wilbur Sweatman (1882-1961), a big name at the time in black vaudeville, was in need of a drummer. Greer agreed to join him if he would also hire Ellington and Hardwicke.
That association lasted a few weeks until Sweatman was set to go on the road. The other musicians preferred to try to make it in New York. Ellington, Hardwicke, and Greer hustled and struggled for money. During this period Duke met pianist Willie "The Lion" Smith (a lifelong friend who became a strong influence on his playing) and James P. Johnson, impressing the two with his potential. But after a few months, when one of the musicians found $15 on the street, they used the money to return to Washington D.C.
However, it would be only a short time later before Ellington and his musical friends returned to New York. Banjoist Elmer Snowden (1900-73) was heading a band in Washington D.C. that included Ellington, Hardwicke, Whetsol, and Greer. The group was hired to perform in New York but with Fats Waller on piano instead of Duke. However when they arrived in New York, Waller was impossible to find since he had departed for other jobs. Faced with the lack of a pianist, Snowden sent for Ellington.
After a bit of scuffling, Snowden's Washingtonians settled in at Baron Wilkins' Exclusive Club and after that stint, the band was at the Hollywood Club for 18 months. Ellington loved being in New York, wrote songs with lyricist Jo Trent (none of which caught on), and particularly enjoyed playing with the Washingtonians when two new members joined: cornetist Bubber Miley and trombonist Charles Irvis. Both were masters at using mutes and gave Snowden's group wild sounds that contrasted with Hardwicke's sweet tone on C-melody sax.
In February 1924, there was a major change. Elmer Snowden was caught taking too much of the band's money for himself. His sidemen rebelled and kicked him out, persuading Duke Ellington to become the leader of the Washingtonians. It was the beginning of his 50-year nonstop career as a bandleader.
Later that year, Ellington made his first appearance on records. Under Snowden's leadership, the Washingtonians had tried twice to make recordings in 1923 but those titles were never released. Some discographies list Duke as possibly being on "Battleship Kate" with Wilbur Sweatman on September 18, 1924, but that is doubtful. However in November 1924, The Washingtonians (trumpeter Bubber Miley, trombonist Charlie Irvis, Otto Hardwicke on alto, banjoist George Francis, drummer Sonny Greer, and Ellington) recorded "Choo Choo" (the first of Duke's many train songs) and "Rainy Nights." On those two numbers, the Ellington sound is heard for the first time with the ensembles sounding similar to how Duke's orchestra would sound two years later, contrasting the sounds of Miley and Irvis with Hardwicke's. At the same session, a quartet without Miley and Irvis accompanied vocal numbers featuring Jo Trent, Sonny Greer, and Albert Hunter.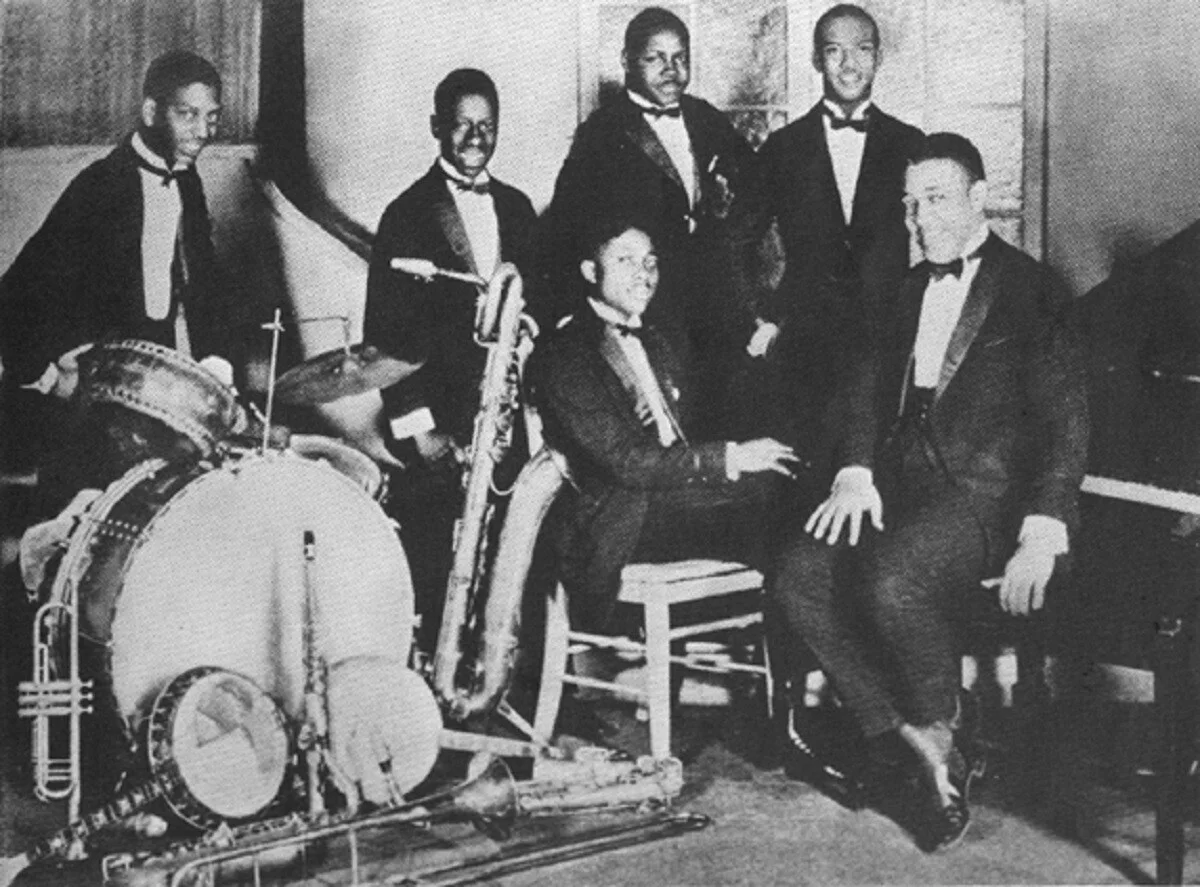 But strangely enough, it would be another two years before the Ellington sound emerged again on records. He was unable to keep a steady personnel in the band at first. The version of the Washingtonians from mid-1925 which had Sidney Bechet on soprano joining Miley and Irvis must have been spectacular. Unfortunately, Bechet never recorded with Ellington despite the two being lifelong mutual admirers. The one recording that Duke made in 1925 ("I'm Gonna Hang Around My Sugar" and "Trombone Blues") is not impressive. Those forgettable performances have Irvis, Hardwicke, Ellington and the group's new banjoist, Fred Guy, joined by trumpeter Pike Davis, Prince Robinson on clarinet and tenor, and Bass Edwards on tuba.
Ellington did have some success writing the show Chocolate Kiddies with Jo Trent in 1925. Chocolate Kiddies ran for two years in Europe although none of its songs became hits. But more importantly, during 1925-27 the steady job at the Kentucky Club gave Ellington an opportunity to work on his skills as a pianist and an arranger-composer. The Washingtonians recorded six numbers during March and June 1926 that still find the band looking for its identity. Some of the sidemen (trumpeters Harry Cooper, Leroy Rutledge, and Charlie Johnson, and tuba players Bass Edwards and Mack Shaw) would not last long. Although Miley and the band's superb new trombonist Joe "Tricky Sam" Nanton are on the June 21 session ("Animal Crackers" and "Li'l Farina"), the performances are also forgettable.
But then things permanently changed. Irving Mills became Ellington's manager and the band, which had previously recorded for tiny labels that had primitive recording equipment, on November 29, 1926, went into the studio for Vocalion. The recording quality was excellent, the lineup of musicians had solidified (Miley and Louis Metcalf on trumpets, Nanton, Hardwicke, altoist Sampson, an unknown clarinetist, Guy, Mack Shaw on tuba, and Greer), and the music was wondrous, particularly for the time period. Ellington's Kentucky Club Orchestra performed the band's theme song "East St. Louis Toodle-oo" and "Birmingham Breakdown." What would be dubbed "the jungle sound" due to the otherworldly tones achieved by Miley and Nanton was fully heard for the first time.
While Ellington and his orchestra were featured at the Kentucky Club for most of another year, they were on their way to the top. Mills had the band documented by several record companies ("East St. Louis Toodle-oo" was recorded again for the Brunswick, Columbia, and Victor labels), sometimes using pseudonyms but always sounding recognizable. Rudy Jackson took over on clarinet, Harry Carney was hired and became jazz's first significant baritone-saxophonist and, instead of tuba, Ellington had one of the great string bassists in Wellman Braud. The band introduced "Black And Tan Fantasy" and "Creole Love Call" (using Adelaide Hall's voice as a wordless instrument on the latter). And then in November 1927, they were hired to be the regular house band at the Cotton Club. The 28-year old Ellington had hit the big time.
For the next four years, Ellington's orchestra was regularly featured at the Cotton Club, playing their own sets, accompanying dancers and singers, and being part of the establishment's nightly shows. While Jimmy McHugh and lyricist Dorothy Fields did a lot of writing for the shows, Ellington had many opportunities to compose and arrange for his group. The regular radio broadcasts from the Cotton Club soon resulted in Duke's band being accurately billed as Duke Ellington and his Famous Orchestra. With clarinetist Barney Bigard succeeding Jackson, the orchestra had six mighty horn players (Miley, Metcalf, Nanton, Bigard, Hardwicke, and Carney), all of whom could solo in their own distinctive voices. They were joined by one of jazz's top rhythm sections (Ellington, Guy, Braud, and Greer). In the spring, Johnny Hodges became the seventh and most memorable of the horn soloists, doubling on alto and soprano; he was mentored on the latter by Sidney Bechet.
Bubber Miley (1903-32) had been part of the New York jazz scene since 1920 and made many early recordings as a sideman, but it was not until he teamed up with Ellington that his playing became very personal. Ellington's arrangements perfectly showcased Miley with the trumpeter's wide range of distorted tones giving Duke's early band its unique personality. Tricky Sam Nanton (1904-46) was Miley's equivalent on trombone and he spent his final 20 years as one Ellington's consistent stars.
1928 found Ellington and his orchestra recording such classics as "Jubilee Stomp," "Black Beauty," "Diga Diga Doo," "Doin' The New Lowdown," "The Mooche," "Hot And Bothered" (the latter two songs featured guest guitarist Lonnie Johnson and scat singer Baby Cox), and "I Must Have That Man." The trumpet section changed a bit when Louis Metcalf departed. Arthur Whetsol (who had been studying medicine back in Washington D.C.) returned and Freddy Jenkins became the group's third trumpeter. In addition, Ellington recorded his first two piano solos: "Black Beauty" and "Swampy River." Even as early as the late 1920s, Duke Ellington celebrated his race with his song titles, overcoming racism wherever he found out with subtlety, class, and a knowing smile.
1929 started out with the Duke Ellington Orchestra romping on "Saturday Night Function" and an exciting two-part version of "Tiger Rag,." (Pt. 1, Pt.2) But then came a major change. Bubber Miley had become increasingly unreliable due to his excessive drinking. His sound was such an indispensable part of the Ellington musical identity that, when he was absent, something very important was missing. He simply could no longer be relied upon and in February 1929, he left the band. Although Miley still had some great recorded solos ahead of him as a freelancer, he declined and passed away three years later when he was just 29.
Miley's replacement was Cootie Williams who had been working with Fletcher Henderson's orchestra. Williams at first was uncertain about his role in Ellington's band until it occurred to him that he was expected to fill Miley's place. He soon became a master at utilizing mutes (but with his own sound) in addition to playing occasional open solos that were inspired by Louis Armstrong. He would eventually surpass Miley due to his flexibility and versatility.
By 1929, the Duke Ellington Orchestra was considered by many to be the finest big band in jazz, surpassing the former pacesetter Fletcher Henderson. Ellington's writing abilities, his star-filled orchestra (which added Juan Tizol on valve trombone), and the Cotton Club connection and broadcasts made him nationally famous. His many high-quality recordings started to also make him well known overseas.
That year, Ellington and his band appeared in their first film short, Black and Tan. In addition to giving today's viewers a very rare opportunity to see Ellington interacting verbally and musically with Arthur Whetsol, the short story is notable in that Duke appears as himself, not a Hollywood stereotype of how they thought a black musician acted. Ellington is distinguished, quietly witty, and a musical genius, just as he was in real life.
Highlights of Ellington's recordings from 1929 include "Harlemania," "Rent Party Blues," "Stevedore Stomp," "Cotton Club Stomp," and "Wall Street Wail." The latter, recorded around six weeks after the stock market crash, is a hot number. It symbolizes the fact that in the 1930s Duke Ellington and his remarkable orchestra would successfully ride out both the Depression and the heavy competition of the Swing era.
---
See also:
The Story of Duke Ellington, Part 1: 1899-1929
The Story of Duke Ellington, Part 2: 1930-1939
The Story of Duke Ellington, Part 3: 1939-1951
The Story of Duke Ellington, Part 4: 1951-1961