Elmer Snowden (October 9, 1900 – May 14, 1973) contributed greatly to jazz in its earlier days as both a player and a bandleader, and is responsible for launching the careers of many top musicians. However, Snowden himself has been largely overlooked in jazz history.
Elmer Snowden was one of the leading jazz banjoists of his day. "Harlem Banjo" featuring the Elmer Snowden Quartet on Riverside Records (RLP 9348, 1960) exemplifies his hot, swingy style. On this album Elmer played tenor banjo tuned a fifth lower, with a low G on his bottom string, like a mandolin. This might be due to the initial influence of a mandolin-playing friend, whose father got Elmer started on guitar at age 9.
Elmer Snowden is remembered today mainly as the original leader of the Washingtonians, the group that Duke Ellington took over that would eventually evolve into his famous orchestra. The Washingtonians thought that Snowden had cheated them out of some money and elected Duke as the new leader of the band.
Snowden was a renowned band leader. Count (then Bill) Basie, Jimmie Lunceford, Bubber Miley, "Tricky Sam" Nanton, Frankie Newton, Benny Carter and Chick Webb are among the musicians who worked in Elmer's various bands. Snowden was very active in the 1920s as an agent and musician, and at one time had five bands playing under his name in New York. Unfortunately none of his bands were recorded.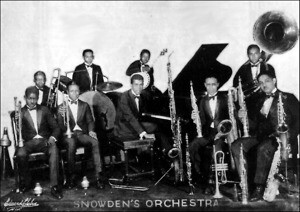 Elmer himself recorded extensively on almost every New York label from 1923 on. However, he hardly ever got name credit except for two sides with Bessie Smith in 1925, and six sides with the Sepia Serenaders in 1934, until his last recordings when Elmer was "rediscovered" late in his life. Strangely enough, in spite of having been a leading bandleader and player in his day, Elmer's 1960 recording of "Harlem Banjo" was his first appearance as a leader on a record date.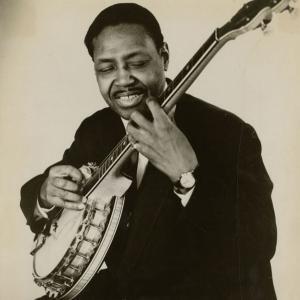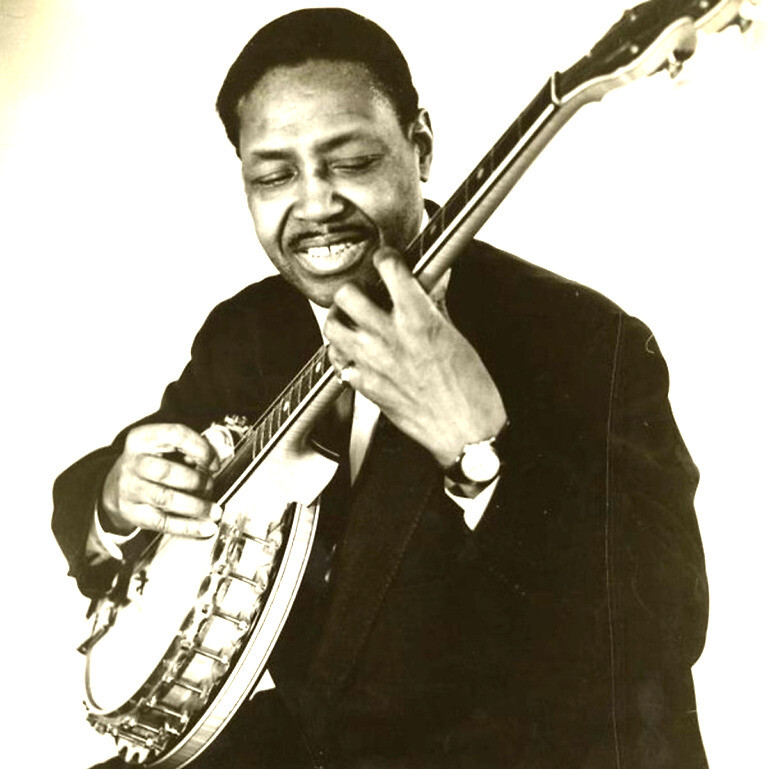 Snowden appeared in the Vitaphone short subject film "Smash Your Baggage" made in 1933. The short features "entertainers from Small's Paradise. In the film Elmer leads a great jazz band featuring Roy Eldridge and Dicky Wells. Though Elmer Snowden continued to be musically active throughout his life, after the mid 1930s he lived in relative obscurity in New York. He continued to play throughout the 1930s, '40s and '50s, but was far from the limelight. After a dispute with the musicians union in New York he moved to Philidelphia and taught music. In 1963 Snowden moved to California to teach at U.C. Berkeley, and played with Turk Murphy.
Co-written with Cynthia Sayer
<