Most big bands during the swing era had three trumpeters. After that period, trumpet sections grew to four or five musicians generally comprised of one main soloist, a lead trumpeter who plays the high notes, and section players who are largely confined to the ensembles. In cases where there are two trumpet soloists, they rarely have specific roles other than adding to the excitement of the band. Fletcher Henderson's Orchestra was unusual during 1924-25 in that it had both a hot soloist (Louis Armstrong) and a lyrical player with a mellow tone (Joe Smith) who also had his spots. But in later years Henderson when featured two trumpet soloists, their roles were interchangeable.
Duke Ellington, who was innovative in so many different ways, had his own approach to utilizing trumpeters. Throughout his long career, Ellington enjoyed having very individual players (ranging from virtuosos to primitives) who he could blend together in his arrangements to achieve a unique ensemble sound. From nearly the start of his band leading career, Ellington featured three different trumpet soloists, each with their own role; after the mid-1940s he often had four, unlike any other band.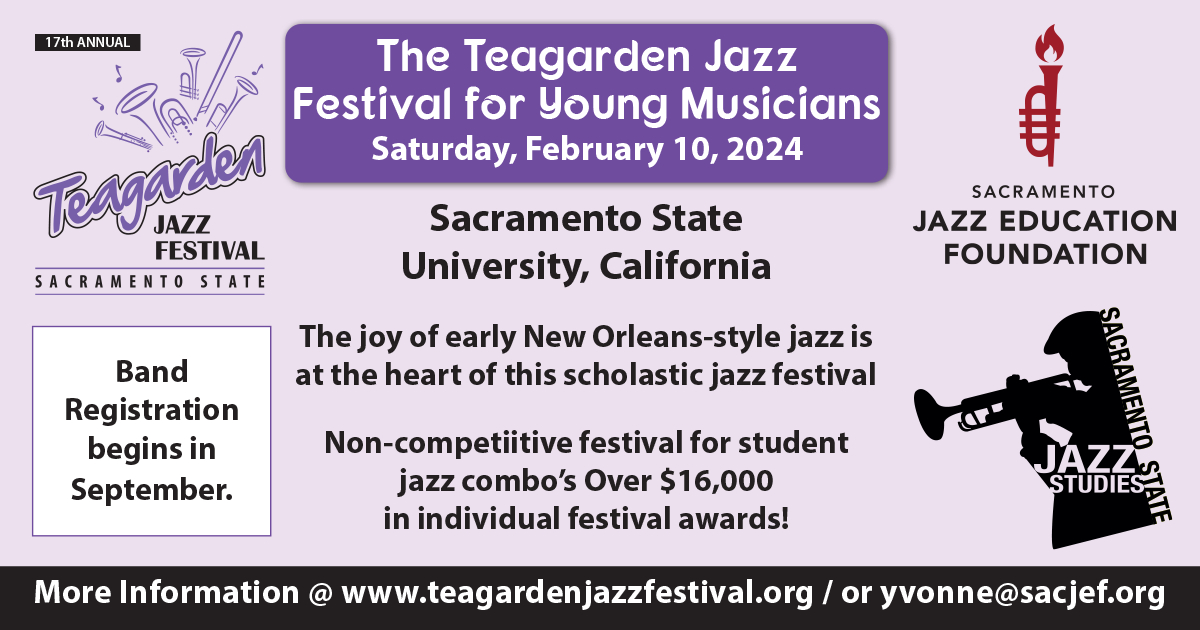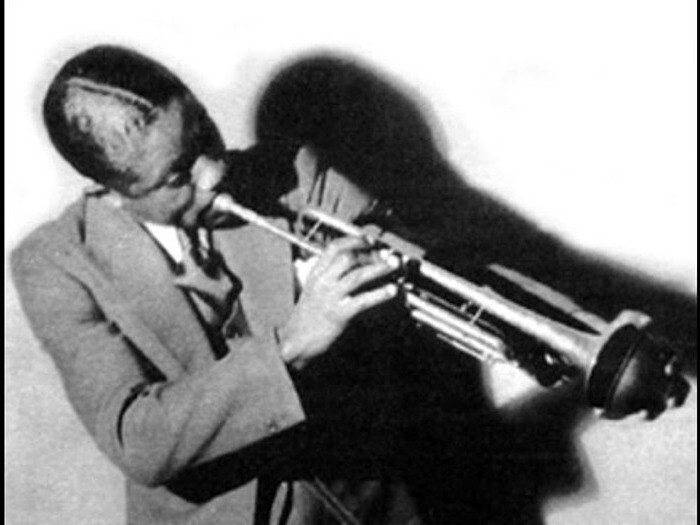 It all began with Bubber Miley. Born January 19, 1903, in Aiken, South Carolina, Miley grew up in New York, started on the trombone, and as a teenager switched to the cornet and eventually the trumpet.
After serving in the Navy during 1918-19 as a teenager (lying about his age), he became a professional musician, working with the Caroline Five, Willie Gant, and Mamie Smith's Jazz Hounds (1921-22) with whom he made his recording debut. Miley was very impressed by King Oliver's use of the plunger mute to create unusual tones, and he was also inspired a little by Johnny Dunn, his predecessor with Smith.
During 1923-24 he freelanced, worked with Thomas Morris' Past Jazz Masters, and appeared on many record dates, often accompanying classic blues singers in addition to recording with Perry Bradford, the Kansas City Five, and the studio group the Six Black Diamonds.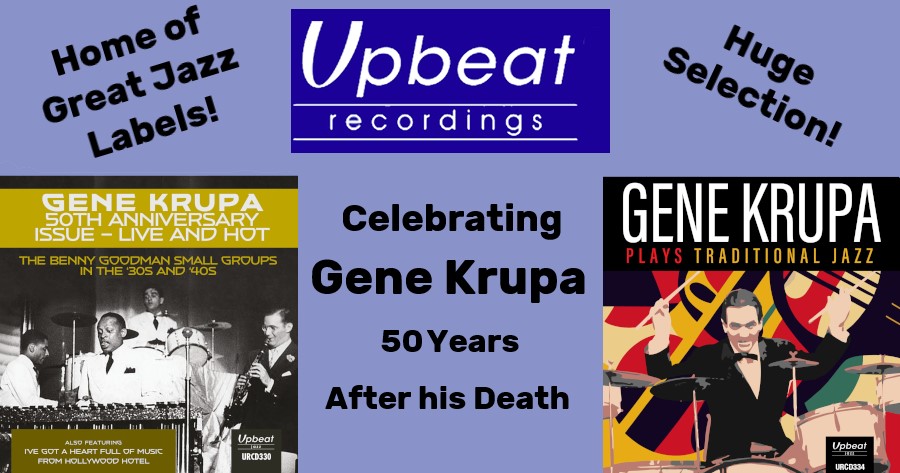 Bubber Miley first worked with Duke Ellington briefly in September 1923 when they were both sidemen with the Washingtonians led by banjoist Elmer Snowden. In November 1924 he was the star of the first two recordings by the new Duke Ellington Orchestra, "Choo Choo" and "Rainy Nights." By that time, Miley had a distinctive sound and had developed into a master with the plunger mute. He freelanced for another half-year including recording some hot numbers with pianist Clarence Williams while Ellington struggled a bit, recording six indifferent titles without Miley.
They finally came back together for the recording session of June 21, 1926, and from that point on, Miley was a regular member of the Ellington band. Their next recording date, from November 29, 1926, had Ellington's band achieving their own personal musical identity. Miley's playing on "East St. Louis Toodle-oo" (his composition which became the band's theme song) and "Birmingham Breakdown" along with Tricky Sam Nanton, his equivalent on the trombone, was the birth of what would be billed as the "jungle sound." From that point on, Ellington always had a plunger mute specialist in his trumpet section who created otherworldly sounds.
Miley was one of the main stars on dozens of Ellington recordings and his playing helped Ellington to become a major success at the Cotton Club. Miley co-wrote some of the band's most atmospheric pieces including "Black And Tan Fantasy," "Creole Love Call," and "Doin' The Voom Voom," and he took memorable solos on such numbers as "Jubilee Stomp," "The Mooche," "Hot And Bothered," the bizarre "Bandanna Babies," "Diga Diga Do," and "Tiger Rag."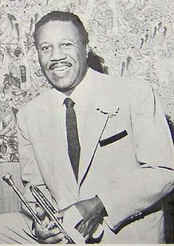 Also on the November 29, 1926 record date was trumpeter Louis Metcalf. Born February 28, 1905, in Webster Groves, MO, Metcalf gained early experience playing with Charlie Creath's band in St. Louis. Metcalf moved to New York in 1923 and worked with Willie "The Lion" Smith, Andrew Preer's Cotton Club Syncopators, Elmer Snowden, Sam Wooding, and Charlie Johnson. He made fine sessions with such recording groups as the Cotton Club Orchestra, Clarence Williams, the Jungle Town Stompers, Harry's Happy Four, the Kansas City Five, the Original Jazz Hounds, and the Wabash Trio, some of which took place while he was with Ellington.
Metcalf was the first of the "hot" trumpet soloists with Ellington, showing the influence of Louis Armstrong and King Oliver and potentially becoming an effective contrast with Miley. However he was underutilized by Ellington and his role was not that clearly defined. Sometimes he was in Miley's spot when Bubber was absent but he was not that effective with the plunger mute. There were other times (as on "Yellow Dog Blues") where he was cast as a lyrical player like Arthur Whetsel, but he lacked Whetsel's warmth. Metcalf was heard at his best with Ellington on "Harlem River Quiver" and "Bugle Call Rag" but he was consistently overshadowed by Miley.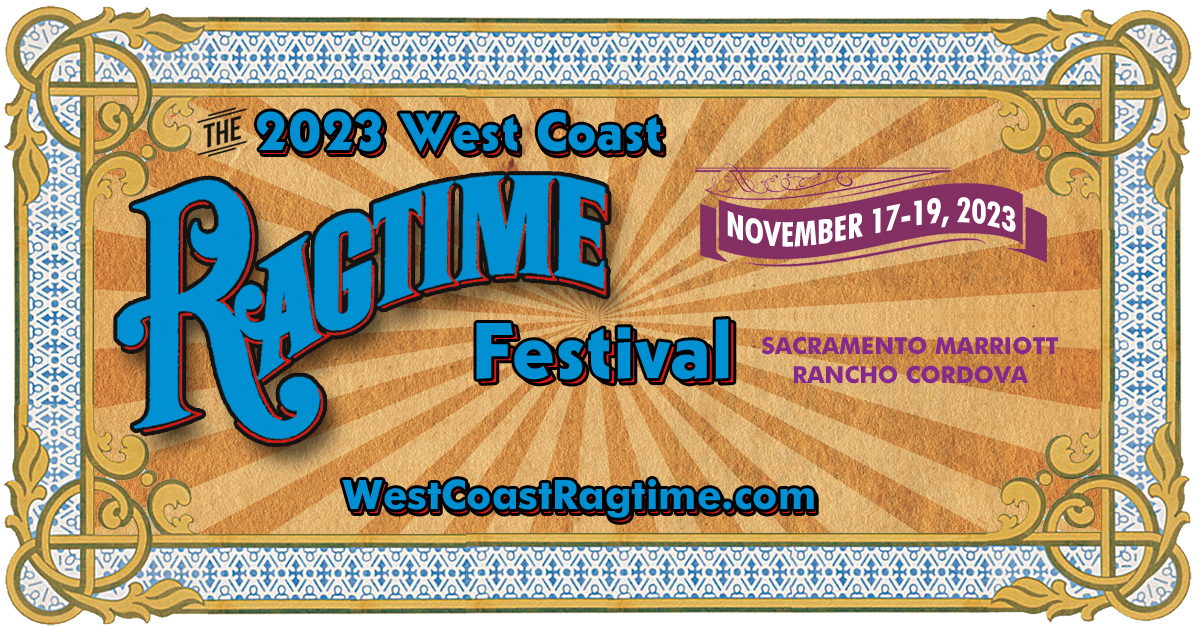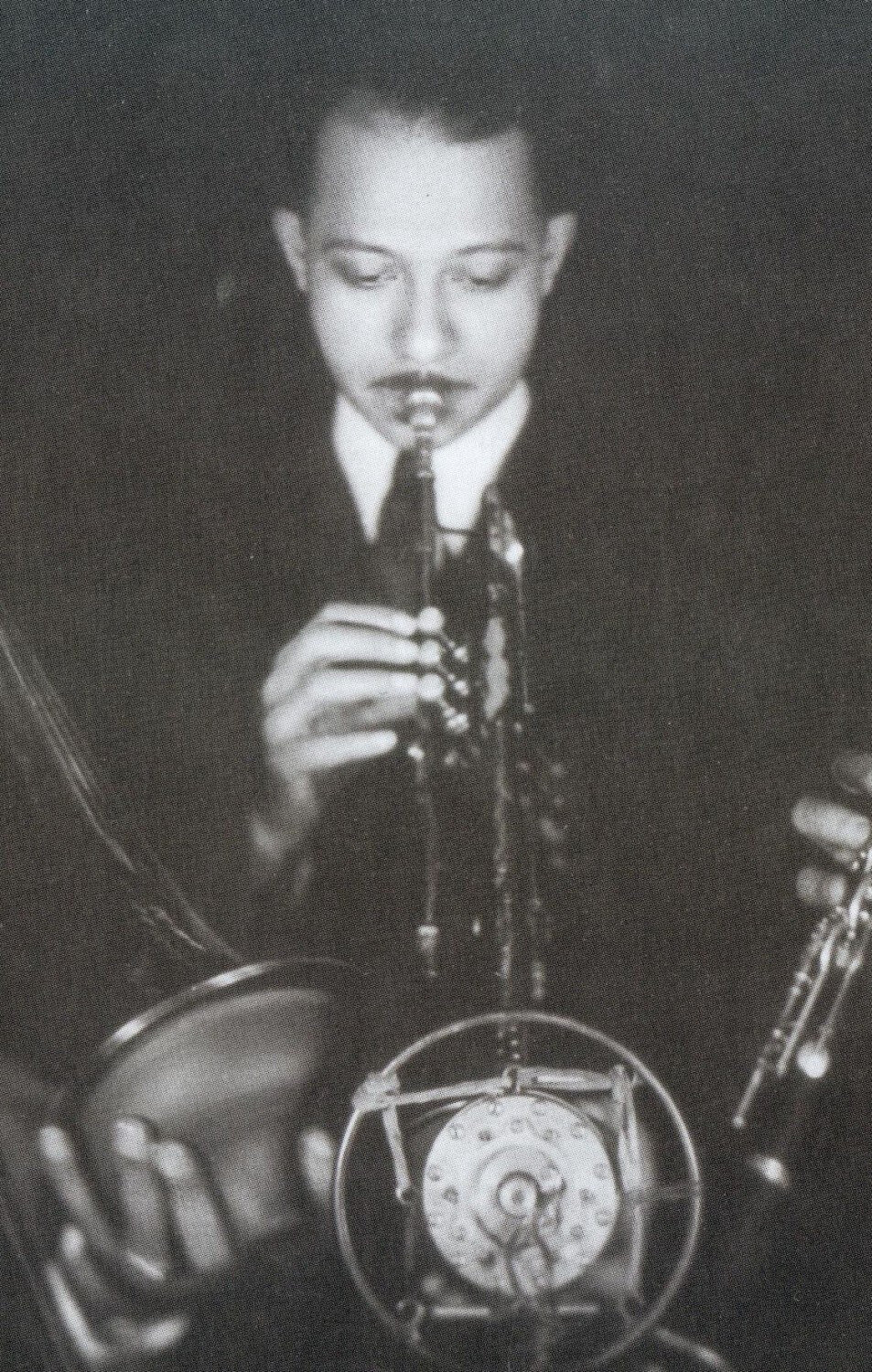 Miley and Metcalf formed Ellington's trumpet section until Arthur Whetsel joined the band in March 1928. Born February 22, 1905, in Punta Gorda, Florida, Whetsel (whose last name has often been misspelled as Whetsol) grew up in Washington D.C. and was a childhood friend of Duke Ellington, playing with the pianist as early as 1920. He gained experience working with Claude Hopkins and the White Brothers Orchestra. When Ellington went up to New York in late 1923 to join the Washingtonians, Whetsol also became part of the band. However after a few months, he returned to Washington D.C. to study medicine at Howard University, and he was replaced by Miley.
In March 1928, Whetsel completed his studies and joined the Duke Ellington Orchestra. He had a pretty sound on the trumpet, a lyrical and laid-back style, and was technically skilled. He was able to hold long notes that added beauty to the ensemble, most notably on "Mood Indigo," and his seemingly effortless playing caused other trumpeters a headache in trying to duplicate his expertise and sound.
Duke Ellington now had a plunger mute specialist, a hot trumpeter, and a sweet player to work with; his arrangements consistently utilized each of their voices. The Miley-Whetsel-Metcalf trumpet section was actually only together for a brief period.
Metcalf departed by July 1928, becoming one of the first major ex-Ellingtonians. He worked with Jelly Roll Morton for a little while, appeared on many record dates during the next year (including filling in for an ailing King Oliver) until the Depression ended that, and he worked briefly with Luis Russell; a falling out with Russell resulted in him being replaced by Henry "Red" Allen.
Though Metcalf drifted into obscurity, he remained active for decades. He spent three years working in Montreal in vaudeville as a singer, dancer, and emcee, was briefly with Fletcher Henderson, played on riverboats near St. Louis, headed a band at New York's Heatwave Club for a few years, and led obscure sessions for the Franwil (1954-55), Stereo-O-Crat (1958), Pickwick (1963), and Spivey (1966) labels, recording as late as 1979 (a blues date by Brenda Bell). But when Louis Metcalf died on Oct. 27, 1981 at the age of 76, he was still best known for his 20 months with Duke Ellington.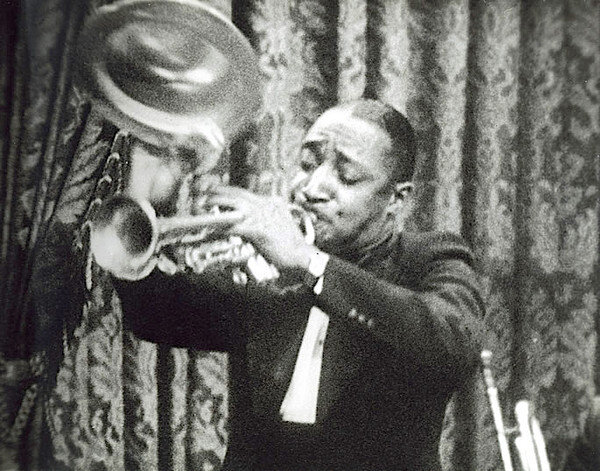 Bubber Miley and Arthur Whetsel comprised the Duke Ellington trumpet section for four months until Freddy Jenkins joined in October 1928. Born October 10, 1906, in New York, Jenkins was a left-handed trumpeter who attended Wilberforce University, was briefly with Edgar Hayes' Blue Grass Buddies, and spent four years with Horace Henderson's Collegians (1924-28). A colorful soloist, Jenkins (who was nicknamed "Posey") was the perfect player to really initiate Ellington's hot trumpet chair. He was influenced by the style and bravado of Louis Armstrong and was a real showman who never had any difficulty gaining the audience's attention.
Ellington made the most of his three distinctive trumpet stylists. On his recordings from November 1928, he featured Miley on "Diga Diga Doo," Jenkins on "I Can't Give You Anything But Love," and Whetsel on "I Must Have That Man." Unfortunately that particular trumpet section only lasted until January 1929. Bubber Miley's excessive drinking made him unreliable and, although Ellington hated to fire anyone, he had no choice. The role of the plunger chair had become too important in his orchestra's sound.
Bubber Miley's post-Ellington years were brief but eventful. He visited France with Noble Sissle's Orchestra in May 1929, worked in New York with Zutty Singleton and Allie Ross, and in 1930 was hired by Leo Reisman for his otherwise all-white orchestra. Miley appeared with the band behind a screen so as to hide his race from the audience. He took a particularly haunting solo on Reisman's recording of "What Is This Thing Called Love."
Miley also recorded in 1930 with Jelly Roll Morton (including "Fussy Mabel"), guested with King Oliver on "St. James Infirmary," soloed along with Bix Beiderbecke on a Hoagy Carmichael session ("Rockin' Chair"), and made six songs as a leader, including "I Lost My Gal From Memphis" and "Black Maria."
In 1931 Miley accompanied dancer Roger Pryor Dodge in the Sweet and Low revue for several months and briefly led his own band. But his alcoholism weakened his system and, when he was struck with tuberculosis in February 1932, it only took three months before he passed away on May 24. Bubber Miley was just 29.
When Bubber Miley was fired, Duke Ellington immediately hired Cootie Williams, a young trumpeter who had played with Fletcher Henderson. At first Williams was not sure of his role in the band but, after hearing Tricky Sam Nanton's brilliance with the plunger mute, it dawned on him that he was in Miley's chair. With Nanton's guidance, Cootie Williams quickly developed his own personality with the plunger mute, building on Miley's innovations while adding quite a bit of himself; he also occasionally took hot solos without a mute.
While Bubber Miley was never filmed with Ellington, Whetsel is well featured in the 1929 short Black and Tan while Jenkins (who was very aware of both the audience and the camera) steals the show in 1930's "Old Man Blues" from the Amos and Andy film Check and Double Check. One can see the tightness of the Cootie Williams-Arthur Whetsel-Freddy Jenkins trumpet section during the latter performance. They would stick together for five years.
Freddy Jenkins was a sparkplug with the Ellington band until a serious lung ailment forced him to retire in the fall of 1934. Rex Stewart took his place in Duke's hot chair. Jenkins began to make a comeback in 1935, leading a fine session with his Harlem Seven. He worked during part of 1936 with the Luis Russell band and in March 1937 made a triumphant comeback with Ellington, taking a few tap dancing breaks on "I've Got To Be A Rug Cutter."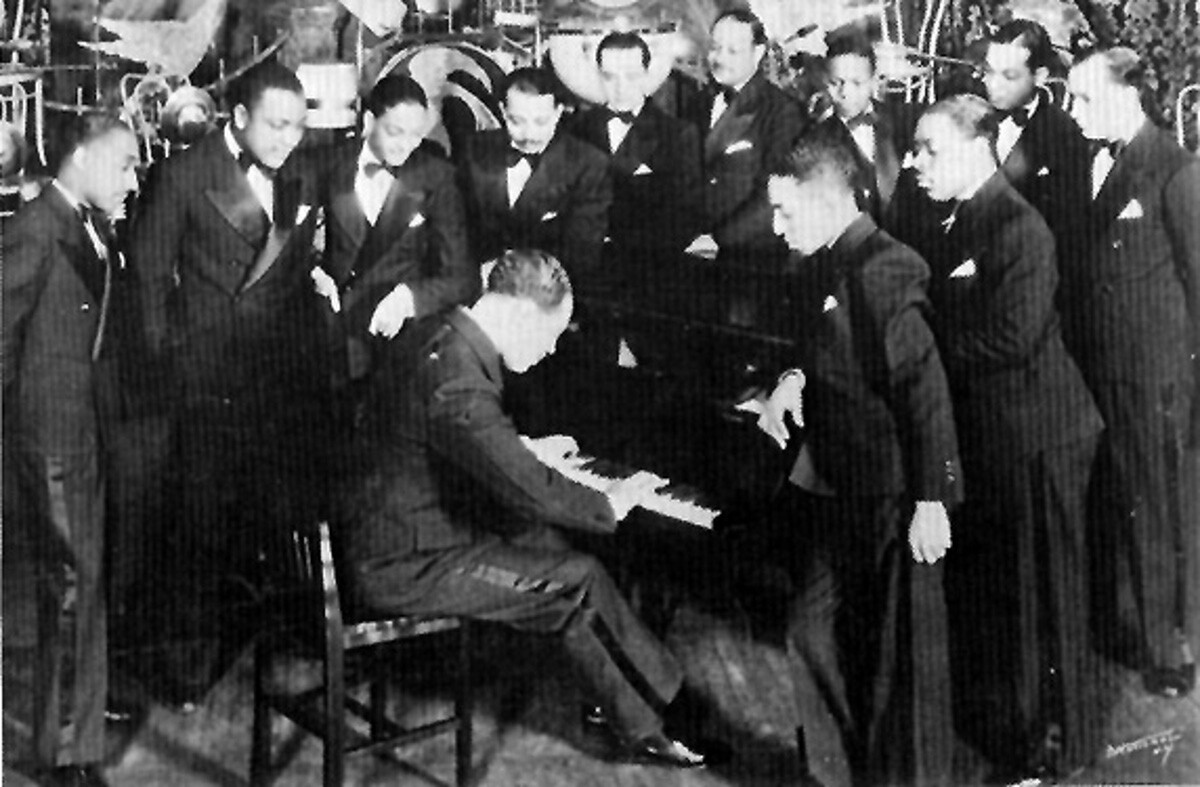 Jenkins gave Ellington four trumpeters/ cornetists for a time that year but he left in May 1938 to co-lead a band with bassist Hayes Alvis. Unfortunately before the year ended his lung ailment returned. He spent a few months in the hospital and had to permanently give up playing trumpet at the age of 32. Ironically Freddy Jenkins lived another 39 years, working as a songwriter, a press agent, a disc jockey, and in real estate and insurance. He settled in Ft. Worth, Texas, passing away on July 12, 1978 at the age of 71.
Arthur Whetsel did not last half as long as Jenkins. His health began to fail him in the summer of 1936 although he was back with Ellington during Jenkins' brief second period in 1937. His last record session was on February 2, 1938. Whetsel suffered from a brain disease that killed him on May 1, 1940, when he was only 32.
Duke Ellington was able to find worthy successors for Miley, Jenkins, and Whetsel who could fulfill their roles in the band. For the plunger chair, Cootie Williams (with Ellington during 1929-40) was succeeded by Ray Nance (1940-63) who was in turn joined and then replaced by Cootie Williams (1962-74). Late in his life, Ellington was grooming Barry Lee Hall for the all-important chair.
Freddy Jenkins' departure resulted in Rex Stewart (1934-45) becoming the band's hot cornetist, and through the years that position was assumed by such notables as Taft Jordan, Clark Terry, Bill Berry, Rolf Ericson, and Money Johnson. Whetsel's role was eventually split into two: a mellow soloist and a lead trumpeter. Wallace Jones, who rarely ever soloed, was played lead during 1938-43. The later mellow- toned trumpeters included Shorty Baker and Willie Cook while the lead spot after Jones was taken by Al Killian and the phenomenal Cat Anderson.
For much of the 1950s, Ellington had four major trumpet voices (Clark Terry, Ray Nance, Cat Anderson, and either Willie Cook or Shorty Baker) to draw upon. It seems strange that no other bandleader thought of doing the same thing with their trumpeters but, after all, Duke Ellington was a genius.