This is the second in a five-part series covering the unique and very productive career of Duke Ellington.
Ellington was 30 when 1930 began and he was already at the top of his field. He had a nightly job at the Cotton Club where his orchestra was the house band and he was free to write as much music as he could create both for his big band and occasionally for the shows. The regular radio broadcasts from the club led to his ensemble being accurately billed on some of their recordings as "Duke Ellington and his Famous Orchestra." With Irving Mills as his manager, Ellington was able to record extensively for quite a few record labels, sometimes using such pseudonyms during 1930-31 as "The Jungle Band," "Harlem Hot Chocolates," "The Harlem Footwarmers," "Mills' Ten Black Berries," and "The Whoopee Makers." In 1930 alone, Ellington and his band recorded for Perfect, Banner, Brunswick, Velvet Tone, Okeh, Oriole, and Victor.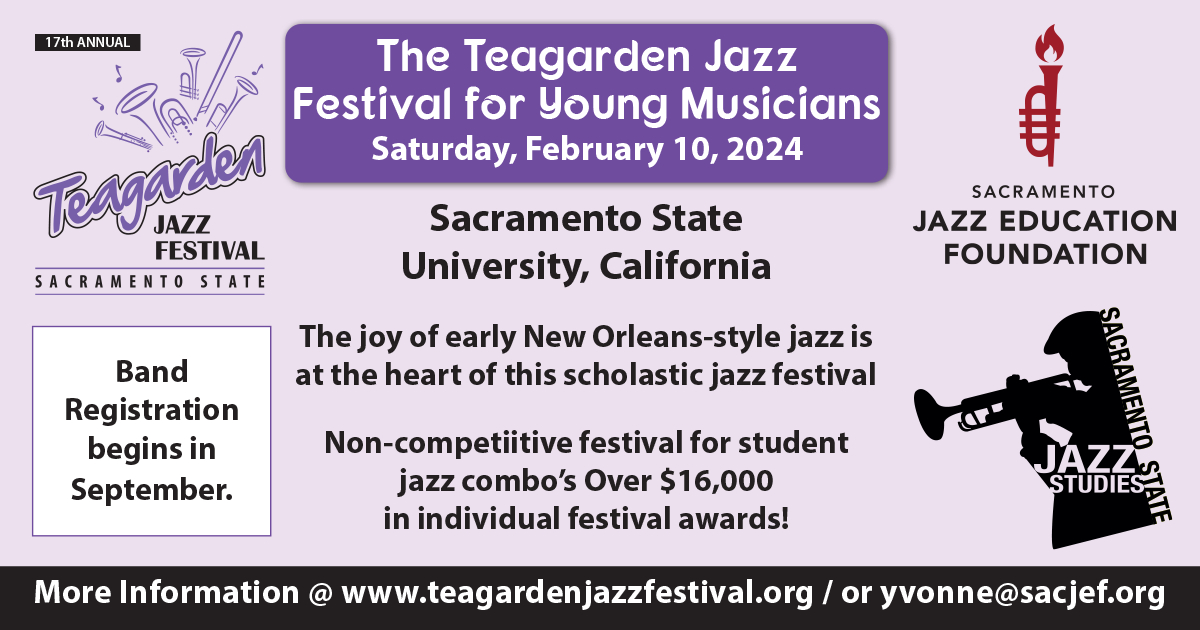 One of the most remarkable aspects to the Duke Ellington Orchestra in the 1930s was its very stable personnel. At the beginning of 1930, the band consisted of trumpeters Cootie Williams, Arthur Whetsel and Freddy Jenkins, trombonists Tricky Sam Nanton and Juan Tizol, clarinetist Barney Bigard, altoist Johnny Hodges, baritonist Harry Carney, banjoist Fred Guy, bassist Wellman Braud, drummer Sonny Greer, and the pianist-leader. With the exception of two of the trumpeters and the bassist, all of these artists (9 out of 12 musicians) were still in Ellington's band at the end of 1939, having survived not only the Depression but the first half of the swing era. When one considers the high quality of the players, some of whom must have received tempting offers from other bands, their dedication to their leader is both admirable and a bit self-serving. Many knew that they would never sound as good in other settings without Ellington's arrangements.
With the exception of Fred Guy, all of Duke's musicians had distinctive voices and were given major roles with Ellington; many were simply irreplaceable. Each of the trumpeters had different responsibilities. Cootie Williams (1911-85) had replaced Bubber Miley in 1929 and became a master of the plunger mute. His growls along with that of trombonist Nanton kept the 1920s "jungle sound" in the Ellington band even as the music progressed. Arthur Whetsel (1905-40) had a beautiful tone and a lyrical style along with impressive technique that allowed him to hold on to pretty notes for long periods (as heard on "Mood Indigo"). Freddy Jenkins (1906-78) was the band's spark plug, taking hot solos (inspired as was Williams by Louis Armstrong) in a colorful fashion.
Tricky Sam Nanton (1904-46) could play a wide variety of otherworldly sounds on trombone with his mutes, distorting his tone even at fast tempos. Juan Tizol (1900-84) on valve trombone did not have many chances to solo (and tended to stick close to the melody), but he developed into a skilled composer and was so fluent a player that Ellington had him function as part of the saxophone section.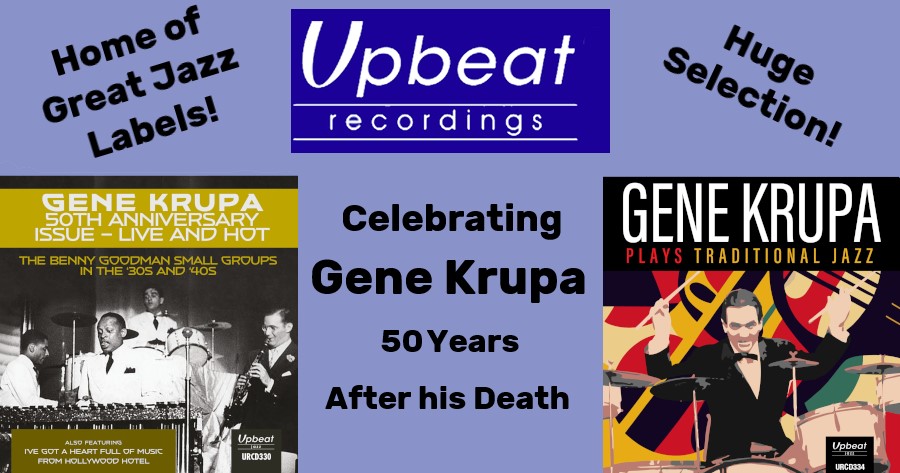 Clarinetist Barney Bigard (1906-80) had both a New Orleans-flavored tone and a virtuosic style. Johnny Hodges (1907-70), originally inspired by Sidney Bechet (particularly when he switched to soprano-sax), had a sound that became more beautiful as time progressed, loved playing blues and swing standards, and was unparalleled on ballads. Harry Carney (1910-74) largely introduced the baritone-sax to jazz, had a swinging style influenced by Adrian Rollini and Coleman Hawkins, and displayed a huge tone that was perfect for the Ellington ensemble.
Fred Guy (1897-1971) was an original member of the Washingtonians and his banjo playing helped push the ensembles. But after he switched to guitar in the early 1930s, he was largely inaudible, never taking a solo; Duke must have kept him in the band due to Guy's loyalty in the early years. In the early 1930s Wellman Braud (1891-1966) was the top bassist in jazz (Pops Foster was his only competitor) while drummer Sonny Greer (1895-1982) always added color to the band along with supportive swing and a bit of humor.
The combination of these distinctive musicians was a joy for Ellington to write for, and he relished bringing out the best in each player while somehow blending them together to create highly individual ensembles.
The Depression may have begun in late-1929 but, due to his nightly employment at the Cotton Club and his growing popularity, it did not affect Duke Ellington's career much at all. While King Oliver and Jelly Roll Morton were off of records after 1931 and the Fletcher Henderson Orchestra was often struggling (breaking up altogether later in 1934), Ellington was more on the same level as Louis Armstrong, Cab Calloway, and Ethel Waters, African-American artists at the top echelon who flourished despite the economic situation.
As a pianist (influenced by Willie "the Lion" Smith and James P. Johnson but with his own percussive and modern approach to stride piano), arranger, bandleader and especially composer, Ellington was just getting started. 1930 found him recording such gems as "Rent Party Blues," "Double Check Stomp," "Jungle Nights In Harlem," "Shout 'Em, Aunt Tillie," remakes of "The Mooche" and his theme song "East St. Louis Toodle-oo," "Ring Dem Bells" (which he did not compose but helped make into a standard), and a melody that he heard Barney Bigard play, "Mood Indigo." Quite typically he recorded the latter for Victor, Okeh and Brunswick.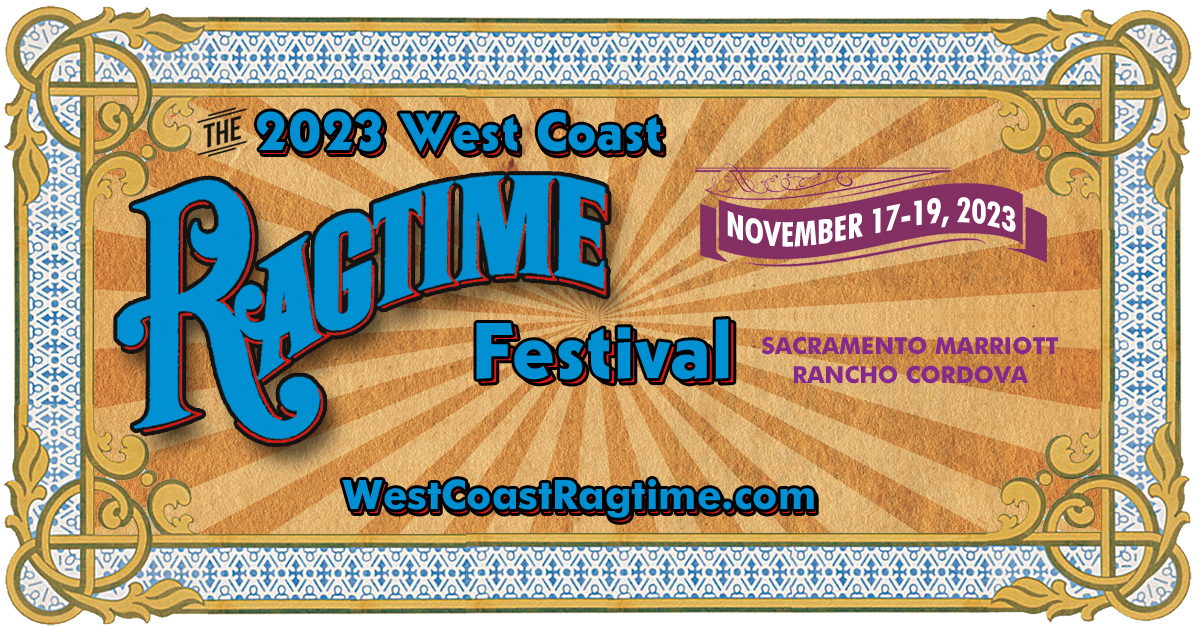 In 1930 the Duke Ellington Orchestra was part of the otherwise forgettable Amos and Andy film Check and Double Check. On "Three Little Words" they accompany what looks like three members of the band forming a vocal trio but in reality the voices are those of the Rhythm Boys (Bing Crosby, Harry Barris, and Al Rinker) who are not shown due to Hollywood not wanting to feature an integrated cast. But more significantly, the Ellington band also performs a full-length version of "Old Man Blues" which is uninterrupted by dialogue or the plot. The camerawork is excellent (one gets to see closeups of all of the players) with Freddy Jenkins stealing the show although Harry Carney's spot is also memorable. It is arguably the finest jazz performance captured on film up to that point in time.
1931 included the recording debut of "Rockin' In Rhythm" (which Ellington would eventually use as his opening number at concerts) and the two-part "Creole Rhapsody" which was the first extended original piece recorded by the orchestra (once apiece for Brunswick and Victor). In 1932 Ellington hit the road on a permanent basis. The Cab Calloway Orchestra became the Cotton Club's house band and, while the Ellington Orchestra would have many long-term residencies at other venues (and occasionally return to the Cotton Club), they would be essentially a road band for the next four decades.
There were two important new members of the Ellington Orchestra in 1932. Actually Ivie Anderson (1905-49) had joined the previous year but did not make her first recording until February 2, 1932, when she recorded "It Don't Mean a Thing If It Ain't Got That Swing." While not the first jazz song to use the word "swing" in its title (Jelly Roll Morton recorded "Georgia Swing" in 1928), it extolled the virtue of swing three years before the Swing era officially began. Anderson proved to be a popular figure who was equally skilled on ballads and swinging romps, and she is considered to be the best singer that Ellington ever employed. Also new to the group was trombonist Lawrence Brown, whose open and fluent solos (he disliked using mutes) served as a contrast with Nanton. Brown took a famous recorded solo on "The Sheik Of Araby" that year.
Having been recognized overseas by many as a musical genius (while still being thought of mostly as an entertainer in the US), Ellington had his first of many successful tours of Europe in 1933, performing in England, France, and the Netherlands. That year his friend from the Washingtonian days altoist Otto Hardwicke rejoined the band (he would be in and out of the orchestra into 1946) and took his greatest recorded solo on the debut version of "Sophisticated Lady" (which would later be a feature for Harry Carney). Hardwicke's sweet sound could have been used as a contrast to Hodges but unfortunately he was under featured during his later years with Ellington.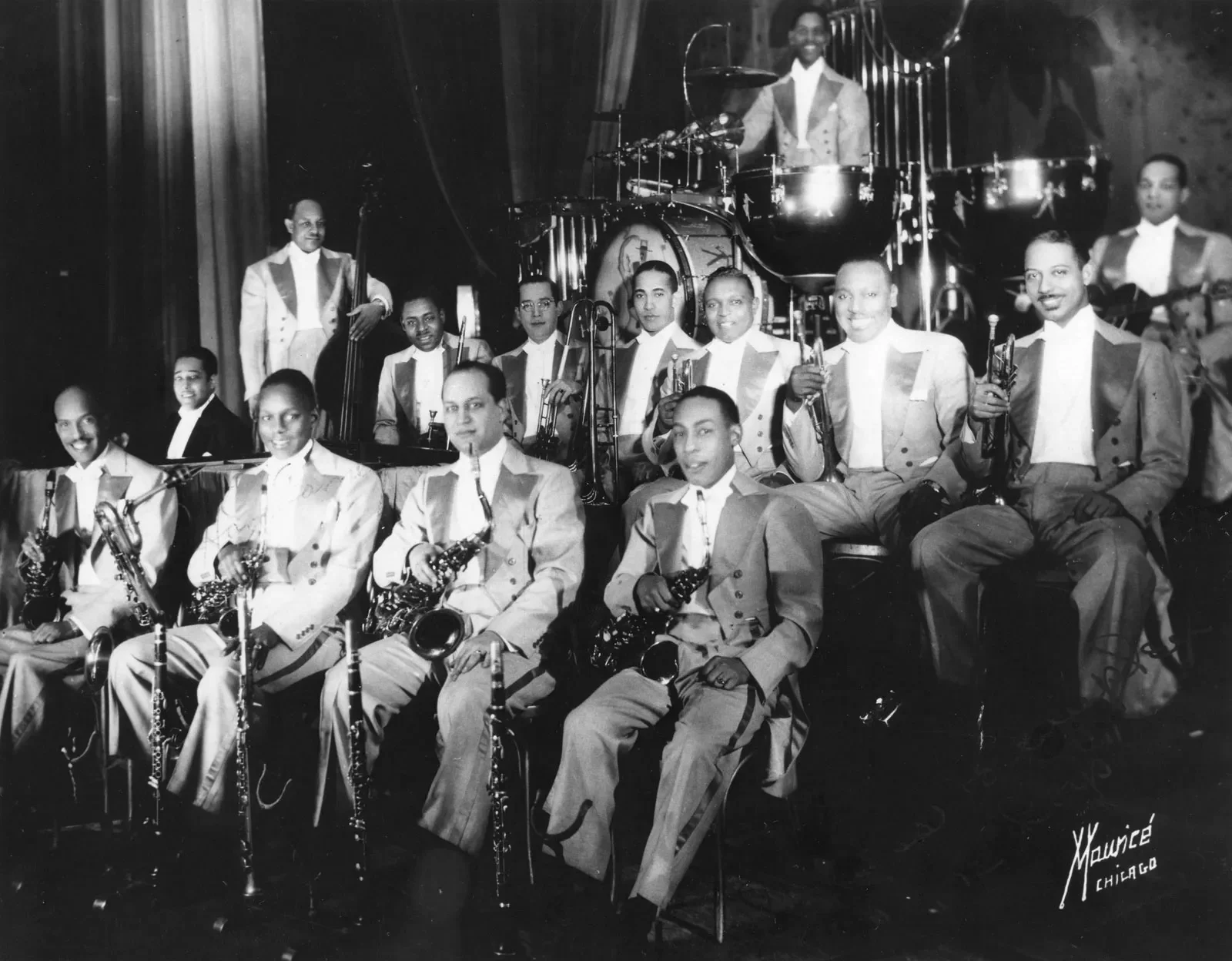 Duke also introduced "Drop Me Off In Harlem," "Stompy Jones," and "Solitude" during 1933-34. One of his most remarkable recordings was "Daybreak Express" from December 4, 1933. It was Ellington's musical depiction of a train ride with the full orchestra doing a unique and close imitation of a locomotive.
With all of those hits, the Duke Ellington Orchestra was in great demand, not only in clubs and on the radio but for films. They were featured in the shorts A Bundle Of Blues (which has Ivie Anderson singing "Stormy Weather") and Symphony In Black (which has a brief appearance in one of its four sections by Billie Holiday), accompanied Mae West in the movie Belle Of The Nineties (introducing "My Old Flame"), and the Burns and Allen movie Many Happy Returns. As always, Ellington refused to play any demeaning roles and always appeared on screen as dignified, if fun loving.
1935 is considered the beginning of the Swing era, launched with Benny Goodman's surprise success at the Palomar Ballroom in Los Angeles. Duke Ellington had preceded all of that and, while often grouped with the many big bands that would be prominent during the next decade, he always stood apart and above it all, having already formed his own musical world. None of his sidemen (until Cootie Williams in 1940) were lured away to better paying jobs with other swing bands. And, if anything, his orchestra continued to grow in power and depth.
In 1935, cornetist Rex Stewart replaced Freddy Jenkins who was suffering from a lung ailment. Jenkins made a temporary comeback, freelanced a bit and during part of 1937-38 was back with Ellington before being forced to permanently retire from music. Despite that, he had a long life, became a deputy sheriff in Fort Worth, Texas, and lived until 1978.
Rex Stewart (1907-67) was a perfect replacement for Jenkins in the "hot" trumpet seat. Stewart was notable for the way he bent notes, his spirited solos (that included high notes and occasional wide interval jumps), and his high-energy spirit.
That same year, Duke Ellington began experimenting by using two bass players, at first Wellman Braud and Billy Taylor (no relation to the later pianist) and then, after Braud departed, Taylor and Hayes Alvis. Billy Taylor (1905-86) lasted in the group until 1939 and was a fine bassist who was modern for the time. Earlier he had worked with Elmer Snowden, Charlie Johnson's Paradise Ten, McKinney's Cotton Pickers, Fletcher Henderson, and briefly with Ellington in 1928. Hayes Alvis (1907-72) had worked with Jelly Roll Morton (doubling on tuba), Earl Hines, and Jimmie Noone, and he blended in well with Taylor.
1935-36 brought such new Ellington compositions as "In A Sentimental Mood," "Echoes Of Harlem" (a feature for Cootie Williams), and the brooding four-part "Reminiscing In Tempo (Part 2, Part 3, Part 4)" which was written in memory of his late mother. Ellington also started to put together small-group sessions that were led by Rex Stewart, Cootie Williams, Johnny Hodges and Barney Bigard. In addition to keeping his sidemen happy, these dates (some of which Ellington played piano on) gave the musicians opportunities to try out new songs, a few of which were then re-recorded later on by the full orchestra. One was Juan Tizol's "Caravan" which was first recorded by Barney Bigard's Jazzopators in late 1936.
While Benny Goodman, Artie Shaw, Count Basie, Tommy Dorsey and (starting in 1939) Glenn Miller might have been bigger names to the general public by the late 1930s, Duke Ellington never lacked for work. His songs were played not only by rival bands but by popular singers, he was constantly writing new music and rearranging his older compositions, and he did all of this while always flashing a relaxed smile and making it look like he never sweated or worked all that hard. His image was pure class.
In 1938 Arthur Whetsel, who had an inoperable brain tumor, was forced to retire and was replaced by Wallace Jones (1906-83), a lead trumpeter with a pretty tone who very rarely soloed. The 1937-39 period found Duke Ellington writing and recording such songs as "I've Got To Be A Rug Cutter," "Harmony In Harlem" (which featured some beautiful playing by Hodges on soprano), "Diminuendo In Blue," "Crescendo In Blue" (the latter two would make history 19 years later), "The Gal From Joe's," "I Let A Song Go Out Of My Heart," the dazzling "Braggin' In Brass," Johnny Hodges' "Jeep's Blues," "Prelude To A Kiss," "Boy Meets Horn" (Rex Stewart's half-valve feature), "Portrait Of The Lion" (Ellington's tribute to Willie "The Lion" Smith), "I'm Checkin' Out, Goom-bye," and "Tootin' Through The Roof."
Later in 1939 there would be three major additions to the band that made Ellington's orchestra even stronger: bassist Jimmy Blanton, tenor-saxophonist Ben Webster, and composer-arranger-pianist Billy Strayhorn. That and much more will be covered next month in Duke Ellington Part 3, 1939-51.
---
See also:
The Story of Duke Ellington, Part 1: 1899-1929
The Story of Duke Ellington, Part 2: 1930-1939
The Story of Duke Ellington, Part 3: 1939-1951
The Story of Duke Ellington, Part 4: 1951-1961