The great pianist and composer André Previn once said, "Stan Kenton can stand in front of a thousand fiddles and a thousand brass and make a dramatic gesture and every studio arranger can nod his head and say, 'Oh yes, that's done like this.' But Duke merely lifts a finger, three horns make a sound, and I don't know what it is."
A true original as a composer, arranger, pianist and bandleader who created his own world of music, Duke Ellington turned 62 in 1961 but showed no signs of slowing down. If anything, his musical life was more active than ever with an endless string of concerts, club dates, festivals, television appearances, recordings, stimulating projects, personal appearances, and new music that he created while traveling the world. When it was occasionally suggested that he slow down or retire and enjoy life, Ellington would look puzzled and simply ask, "Retire to what?" He definitely enjoyed his life and welcomed the constant activity.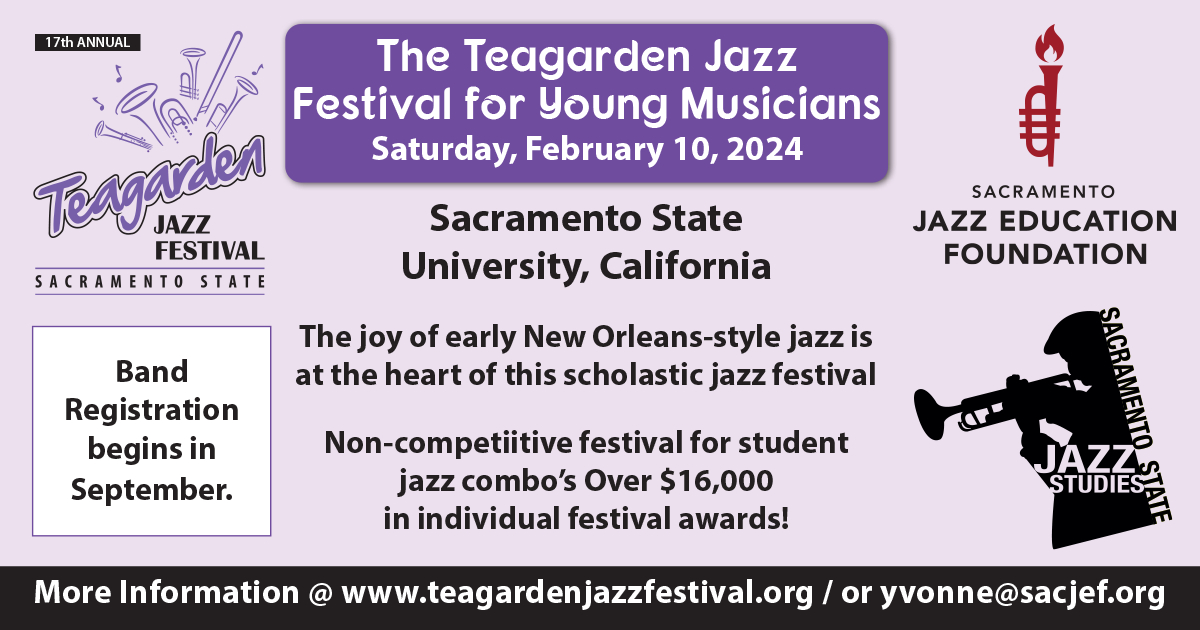 In 1961 Ellington recorded an album with Louis Armstrong (playing piano with the Armstrong All-Stars), the first in a series of unique collaborations with a variety of artists. Many of these projects were suggested by producer Bob Thiele. In 1962 a small-group from Duke's band including trumpeter Ray Nance, trombonist Lawrence Brown, altoist Johnny Hodges, baritonist Harry Carney and Ellington recorded a full album with the masterful tenor-saxophonist Coleman Hawkins, highlighted by "The Jeep Is Jumping."
Another successful if more unexpected project took place later that year when Ellington teamed up with tenor-saxophonist John Coltrane. While it would have been enlightening to hear Coltrane featured with the Ellington Orchestra, this collaboration found the co-leaders interacting in a quartet with either Ellington's or Coltrane's rhythm section. "In A Sentimental Mood" was given a classic treatment and the hard-swinging "Take The Coltrane" is also particularly memorable. 1963's output included Jazz Violin Session which had Duke hosting a small group that teamed together violinists Ray Nance, Stephane Grappelli, and Svend Asmussen (who actually switched to viola). He also recorded an album with Swedish singer Alice Babs (Serenade To Sweden),
Duke Ellington had modernized his piano style through the years while retaining the ability to play stride whenever it fit his music. On Sept. 17, 1962, he showed how modern he could play in a trio with bassist Charles Mingus (who had briefly been with Ellington's orchestra during 1952-53) and drummer Max Roach. The album, Money Jungle, finds the pianist being challenged by his sidemen (particularly Mingus) and rising to the occasion, reminding one that his percussive style had been an important early influence on Thelonious Monk and even the avant-gardist Cecil Taylor.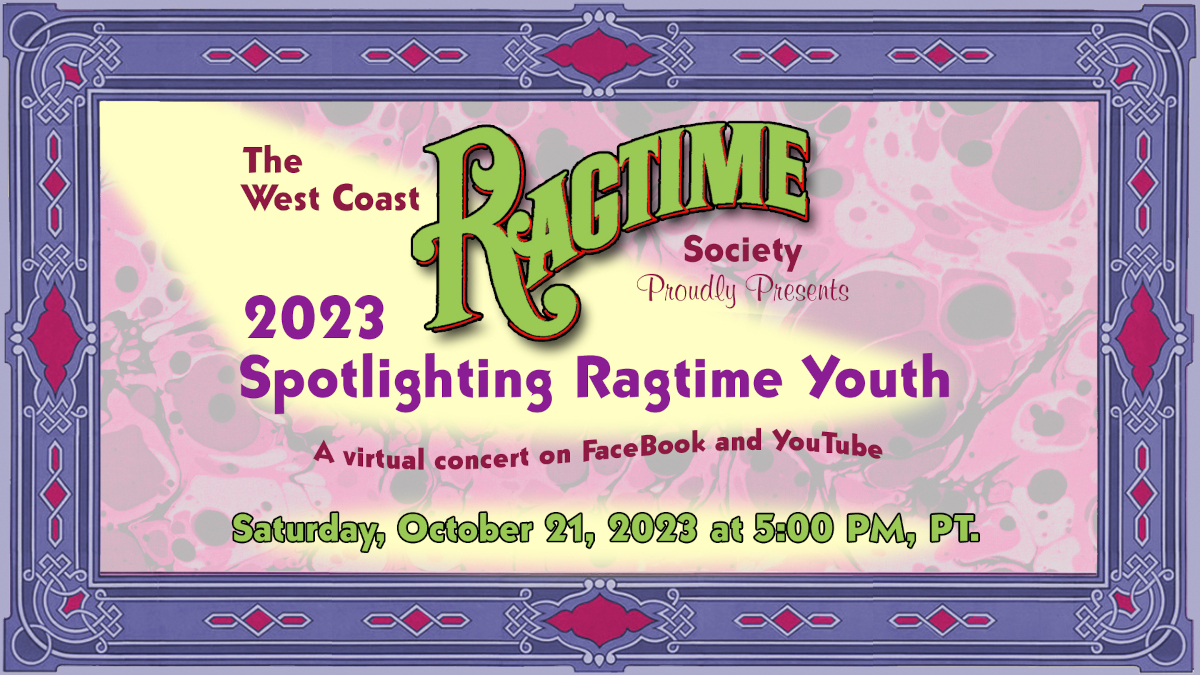 The most unusual project of all of these took place during July 6-7, 1961. The Duke Ellington and Count Basie Orchestras combined forces and recorded the album First Time! The Count Meets The Duke. While the rhythm sections took turns, Ellington and Basie played piano together (with Billy Strayhorn making a guest appearance) and the ensemble included all 25 horns from both bands. On tunes such as "Until I Met You," "Battle Royal," "Jumpin' At The Woodside," and particularly "Segue In C," the ensembles are crowded but quite coherent and the long line of soloists is overflowing with classic greats. One can feel Ellington and Basie smiling during their piano duets.
In early 1961, the Duke Ellington Orchestra consisted of trumpeters Ray Nance, Willie Cook, Cat Anderson, and Ed Mullens, trombonists Lawrence Brown, Matthew Gee, and Juan Tizol (who was having his third and final stint with the band), the saxophone section of clarinetist Jimmy Hamilton (doubling on tenor), altoist Johnny Hodges, tenor-saxophonist Paul Gonsalves, Russell Procope on clarinet and alto, and baritonist Harry Carney, plus bassist Aaron Bell (who in the next few years would be succeeded by Ernie Shepard, Jimmy Woode, and John Lamb), drummer Sam Woodyard, singer Milt Grayson, and the pianist-leader.
While many musicians would pass through the band in the 1960s, the saxophone section (which was unchanged since Hodges' return in 1955) would remain the same until 1968. Later in 1961 trombonist Lou Blackburn and bass trombonist Chuck Connors replaced Gee and the retired Tizol. 1962 found the band adding trumpeter Bill Berry (1930-2002) and the exuberant trombonist Buster Cooper (1929-2016). Lawrence Brown was not particularly happy with these developments because he was often stuck in the Tricky Sam Nanton role of utilizing the plunger mute (which he disliked) while Cooper became the hot trombone soloist.
Most significant was the return of Cootie Williams. A major part of the Ellington Orchestra during 1929-40, Williams had taken a 22-year "vacation," working for a year with Benny Goodman and then leading his own orchestra and combo. His return was not without controversy because he and Ray Nance now had the same roles as plunger mute specialists (although Nance also played violin and occasionally sang). Ellington missed an opportunity by never featuring and contrasting the two trumpeters on the same song. Nance was clearly bothered by Williams' presence, became a bit unreliable, and left the orchestra in 1963 after 23 years. Cootie Williams remained with Ellington until the end in 1974, inherited all of Nance's features, and coincidentally was also with the band for 23 years.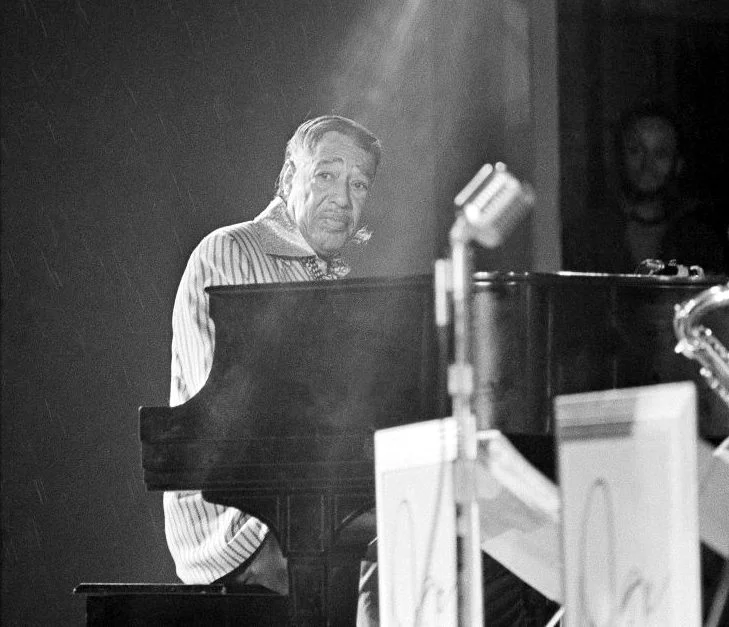 While one may not automatically think of the Duke Ellington Orchestra being at the peak of its powers in 1963, consider that at the time they boasted 12 major soloists in Cat Anderson, Cootie Williams, Ray Nance, the Swedish trumpeter Rolf Ericson (1922-97), Lawrence Brown, Buster Cooper, Ellington and all five members of the saxophone section; most other big bands had three or four key soloists.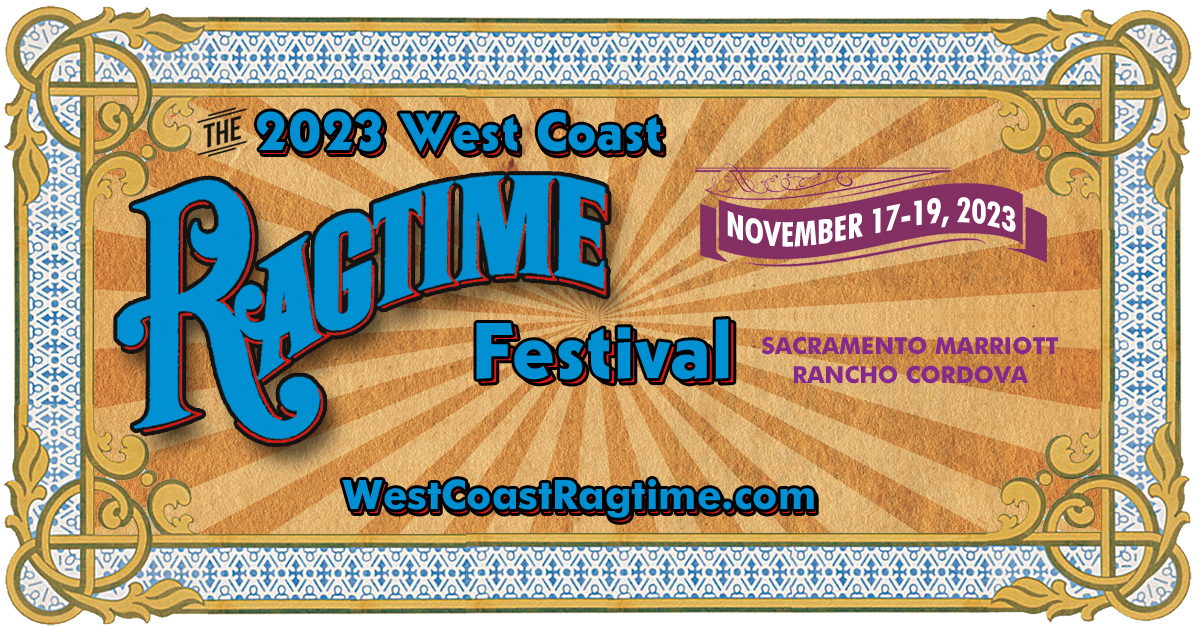 Among Ellington's accomplishments (in addition to the collaborations) of 1961-63 were the trio album Piano In The Foreground, writing the film score for Paris Blues, composing "The Girl's Suite," and composing for the short-lived show My People. The rise of the Beatles and rock affected the fortunes of many jazz artists in the mid-to-late 1960s. Duke Ellington did not see a decline in his bookings but he did make a few albums of current pop tunes when he was at the Reprise label. In 1964 he recorded such numbers as "Call Me Irresponsible," "Blowin' In The Wind," "I Left My Heart In San Francisco," "Charade," and "People," for the albums Ellington '65 and Ellington '66. Those renditions are fairly forgettable but a surprise success is an inventive reworking of songs from the Mary Poppins film that does justice to both the songs and the band's many soloists.
In 1965, in addition to the nonstop touring, Duke Ellington participated in a recorded Jazz Piano Workshop in Pittsburgh that found him playing with fellow pianists Earl Hines and Billy Taylor (while also having a reunion with his early idol Willie "The Lion" Smith), recorded an album with Arthur Fielder and the Boston Pops Orchestra, and made an album with Ella Fitzgerald prior to their touring the following year. Duke's son Mercer Ellington rejoined the organization as a section trumpeter and his father's manager.
Most important to Ellington during his last decade were his three Sacred Concerts which he regarded as his tribute to God. The initial concert took place at Grace Cathedral in San Francisco on Sept. 16, 1965. Duke's orchestra was joined by a choir, guest singers (including Jon Hendricks), and tap dancer Bunny Briggs. While some of the pieces had been written years ago (including excerpts from Black, Brown, and Beige, most notably "Come Sunday"), they had not been heard in this setting before. Ellington also had success with his Second (1968) and Third (1973) Sacred Concerts. While not to everyone's musical tastes, these events meant a great deal to Ellington.
In late 1966 Duke Ellington and Billy Strayhorn collaborated on the "Far East Suite," a work most notable for Strayhorn's "Isfahan." Sadly that would be their last major work for Strayhorn passed away on May 31, 1967, at the age of 51 from cancer. This was a huge loss for Ellington who had depended on Billy Strayhorn during the past 28 years as a co-partner on many songs and extended works. In tribute, he and his orchestra recorded a full set of Strayhorn compositions for the classic album including Strayhorn's final piece ("Blood Count") and an Ellington piano solo on "Lotus Blossom," a quietly emotional number that he would often use from then on to conclude concerts.
Up until this point in time, the Duke Ellington Orchestra gave one the impression that they would be around forever. There had been few personnel changes during the past couple of years other than Sam Woodyard departing in 1966, Rufus Jones (1936-90) filling the spot for a year and then Steve Little becoming the band's drummer. The trumpet section still featured Cootie Williams and the high notes of Cat Anderson, the trombonists were Lawrence Brown, Buster Cooper, and bass trombonist Chuck Connors, Aaron Bell continued on bass, and the saxophone section was entering its 12th year without a change in personnel. But the passing of Billy Strayhorn was an early warning that the end was inevitable.
With Strayhorn's death, Duke Ellington threw himself into more writing assignments (including composing "The Latin American Suite") while he and the band continued their nonstop touring. 1968 brought the return of Willie Cook (giving the band a third trumpet soloist) and Rufus Jones, Jeff Castleman became the band's bassist and Jimmy Hamilton, who had been with Ellington since 1943 left the band and went into semi-retirement. Tenor-saxophonist Harold Ashby (1925-2003) took his place although Hamilton's cool-toned modern clarinet playing would never be replaced. From then on, Ellington relied on Russell Procope (who had more of a New Orleans style) much more as a clarinet soloist.
Duke Ellington turned 70 in 1969, a birthday that was celebrated at the White House by President Richard Nixon, his staff, and a long list of jazz all-stars. Later in the year the two-LP (now two-CD) set 70th Birthday Concert was recorded in England. This release has many great moments including a rollicking "Rockin' In Rhythm," "Take The 'A' Train" with Cootie Williams in Ray Nance's former spot, a three-song Johnny Hodges showcase, and a long medley of Ellington hits. Organist Wild Bill Davis (1918-95) was included for the tour and he is on a few numbers including "Satin Doll." The latter climaxes with a rather incredible high-note trumpet chorus by Cat Anderson that can serve as evidence that Anderson could not be topped in the stratosphere; every note that he hits here seems impossible.
By the time of the concert, Rolf Ericson was temporarily back in the trumpet section, Buster Cooper had departed, and Victor Gaskin (soon to be succeeded by Joe Benjamin) was on bass. Norris Turney (1921-2001), who played alto and tenor in addition to being the band's first flute soloist, expanded the sax section to six. The Duke Ellington Orchestra was heard in prime form, but as 1970 began, time began to take its toll. Lawrence Brown, who had been with Ellington for a total of 29 years in two long stints, retired. His successor Booty Wood (1919-87) gave the band a strong plunger mute specialist.
On May 11, 1970, Johnny Hodges unexpectedly passed away from a heart attack at the age of 62. The altoist had been a major star with Ellington during his two periods for 38 years and was irreplaceable. He had just been persuaded by Duke to pick up his long dormant soprano sax to play "Portrait Of Sidney Bechet" in the New Orleans Suite, but it was not recorded in time; Paul Gonsalves on tenor was used instead. While Norris Turney was soon interpreting Hodges' parts, Ellington accurately said that the band would never again sound the same without Hodges.
Despite those losses and more to come (Cat Anderson left in late 1970), Ellington carried on. His band in 1971 had as their main soloists Cootie Williams, trumpeter Money Johnson (1918-78) who was sometimes used to pay tribute to Louis Armstrong, Booty Wood, altoist Harold "Geezil" Minerve (1922-92), Procope, Turney, Gonsalves, Ashby, Carney and Ellington. The pianist took more solos during his later years than earlier and recorded an excellent duet album in 1972 (This One's For Blanton) with bassist Ray Brown, and a quartet set in 1973 with guitarist Joe Pass (Duke's Big Four). During this last period, Ellington composed "The Goutelas Suite," "Togo Brava Suite," and the music for his Third Sacred Concert.
He made a final tour of Europe, recording his last album, Eastbourne Performance, on Dec. 1, 1973, in England. Even with the temporary absence of such key players as Cootie Williams, Booty Wood, and Paul Gonsalves, the band sounds spirited on this record. A new plunger mute specialist, trumpeter Barry Lee Hall (1949-2011), is impressive and has the distinction of being the last important addition to the Ellington Orchestra. As for the leader, he was suffering from lung cancer but that is not apparent except in his announcements where his voice sounds raspier than usual. Ellington plays well and is well featured throughout the set, compensating for the shrinking number of key soloists.
Despite his declining health, Duke Ellington continued performing, having his last concert on Mar. 20, 1974. By the time of his 75th birthday on April 29, he was in the hospital. Downbeat dedicated an entire issue to his birthday and Ellington reportedly enjoyed reading all of the nice things said about him by scores of musicians.
On May 24, 1974, Duke Ellington passed away. His orchestra continued for a time under the leadership of Mercer Ellington, recording an album (Continuum) during 1974-75 that contains the final recordings of Harry Carney (who was with Ellington for 47 years) and spots for Cootie Williams, Barry Lee Hall, Money Johnson, Geezil Minerve and Harold Ashby. But without its leader, the Duke Ellington Orchestra became a part-time affair, making a few albums with all-stars and playing a few gigs while Mercer Ellington was still alive.
It would be an understatement to say that Duke Ellington's musical legacy (both in quality and quantity) is remarkable. This five-part series only hints at the richness of the music that he left for us to enjoy.
---
See also:
The Story of Duke Ellington, Part 1: 1899-1929
The Story of Duke Ellington, Part 2: 1930-1939
The Story of Duke Ellington, Part 3: 1939-1951
The Story of Duke Ellington, Part 4: 1951-1961