Duke Ellington's accomplishments and innovations as a composer, arranger, pianist, and bandleader are so vast that one or two articles cannot do him justice. This is the fourth of five pieces that attempt to sum up his music, his recordings, and the careers of his key sidemen. (Find: Part 1, Part 2, Part 3, and Part 5)
As 1951 began, Ellington could look back on 27 years of remarkable music. If he had chosen to retire at that point, he would still be considered one of the all-time musical greats. And remarkably, since he was already 51, if his career was just beginning, his accomplishments of the next 23 years would still result in him being ranked at the top.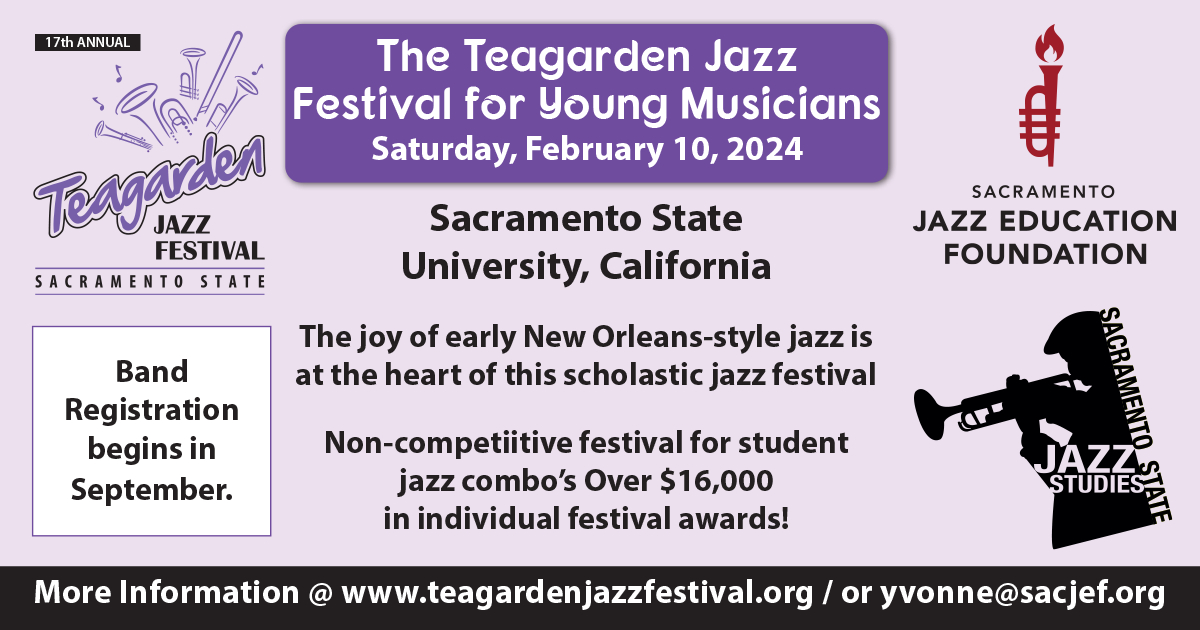 But Duke Ellington did not have time to think about that because he was facing a major crisis. Three of his most famous sidemen had all decided to leave the orchestra. After nearly 23 years, altoist Johnny Hodges wanted to lead his own combo and play more freewheeling swing. Lawrence Brown had been Ellington's trombone star for 19 years, was tired of playing with the big band, and liked the idea of joining Hodges' group. And drummer Sonny Greer, who had been with Ellington from the start, (Washington DC in the early 1920s) had not been happy for some time. His increasing unreliability had led to the bandleader hiring a second drummer for a European tour just in case Greer did not show up.
What was Ellington to do? In what was dubbed "the great James robbery," he persuaded three of Harry James' sidemen to fill the places. Altoist Willie Smith (1910-67) might not have been on Hodges' level but he was close, having been a star with the Jimmie Lunceford big band before joining James. Valve trombonist Juan Tizol (1900-84) had left Ellington in 1944 after 15 years but was persuaded to return. Not a major soloist, Tizol's strong musicianship allowed him to sometimes sit in with the reed section, giving Duke additional possibilities in his arrangements. The most important new member was drummer Louie Bellson (1924-2009), a spectacular and very inventive player who is rightfully thought of as one of the all-time greats as a soloist and as an accompanist. Harry James, being a good sport, sympathized with Ellington and even said that if Duke would pay him enough money, he would join the band too!
As if to show that he did not really need the three players who had departed, during late 1951-early 1952 Duke Ellington recorded a classic album, Ellington Uptown. It featured his "A Tone Parallel To Harlem," Bellson's drum feature on "Skin Deep," a version of "The Mooche" that contrasted the modern cool-toned clarinet of Jimmy Hamilton with the New Orleans style playing of Russell Procope, a swinging "Perdido" (arranged by Gerald Wilson and featuring trumpeter Clark Terry), a new rendition of "Take The 'A' Train" that had a hip bebop vocal by Betty Roche, and the two part "Controversial Suite" which consisted of the New Orleans flavored "Before My Time" and the forbidding Stan Kentonish "Later."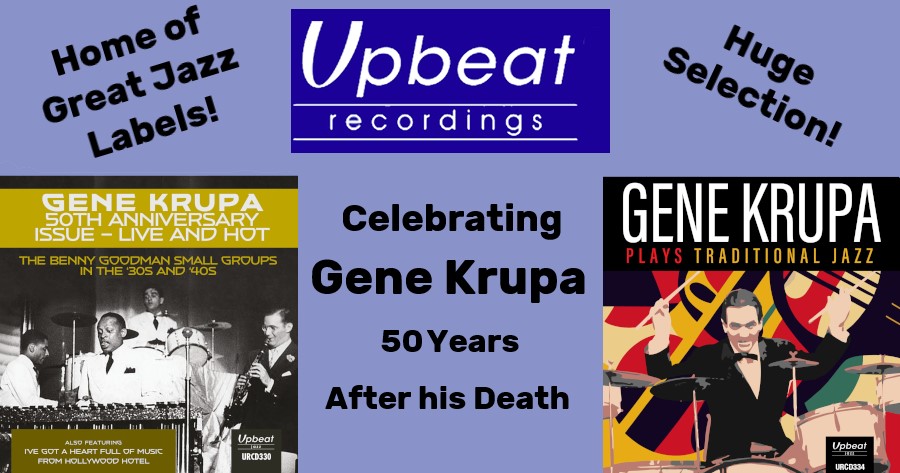 The three new players in the Ellington Orchestra actually did not stay long but they helped fill in the gaps until Duke could find more permanent members. Smith left in the spring of 1952 and Tizol departed in 1953, both eventually returning to Harry James. Bellson went out on his own in 1953 because he was becoming such a big star, but he was always available to play special projects with Ellington.
While Duke Ellington had overcome his personnel difficulties in 1951, the next few years would be a bit of a struggle for him. There was much less of a demand for big bands than there had been a decade earlier, jobs were less lucrative, smaller r&b groups and (by 1955) rock and roll bands were attracting bigger audiences, modern jazz was generating bigger headlines in the jazz press, and radio was gradually switching from broadcasting live performances to playing records. Some listeners even thought of Ellington as being a bit passé and took him for granted.
Duke Ellington had the advantage over his former competitors (most of whom had broken up their big bands by the early 1950s) in that the royalties from his many hits of the 1930s and '40s made it possible for him to meet his large payroll. While some historians think of 1952-55 as being his "off" period, the quality of the music did not decline even if there were fewer recordings of new compositions. While 1953's "Satin Doll" was the last Ellington/Strayhorn hit, Duke's decision to shift from writing three-minute classics to extended suites served him well in the long run.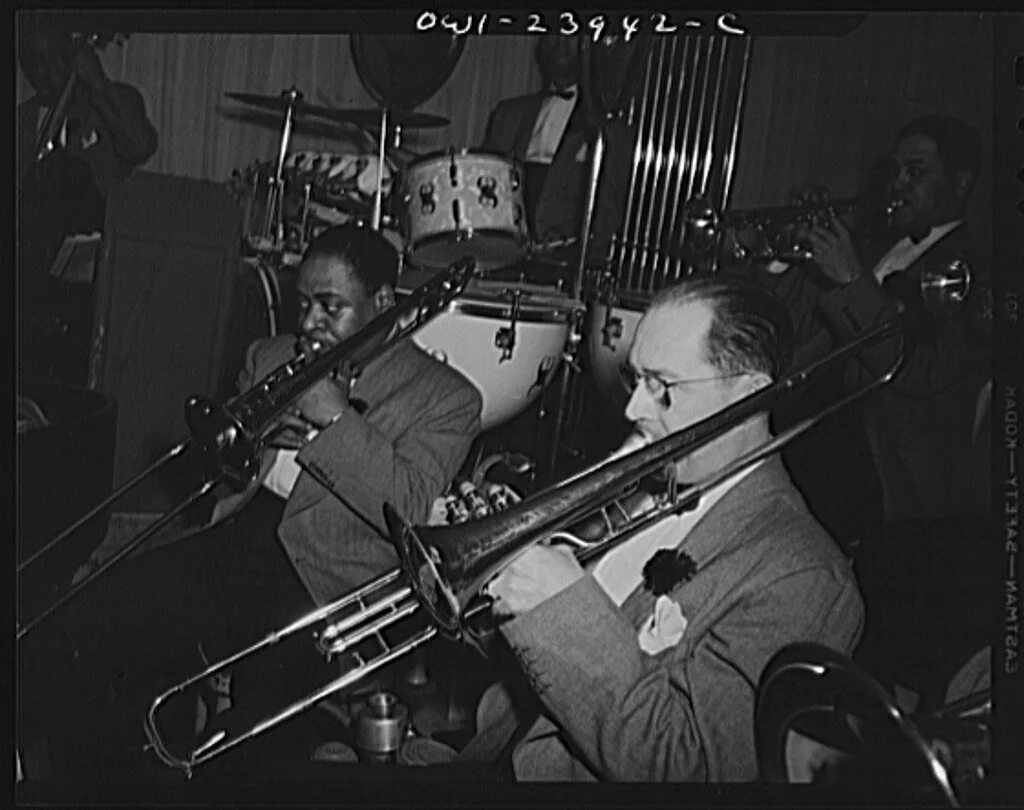 Certainly the lineup of musicians in the Duke Ellington Orchestra remained very impressive despite the absence of Hodges. While most big bands have perhaps four or five soloists (a trumpeter, trombonist, two reeds, and a pianist), in April 1953 Ellington had 11, each with their own personal sound. As I described in an earlier article, the Ellington Orchestra featured four different trumpeters, each with their own role. Cat Anderson (1916-81) took care of the stratospheric high notes, Clark Terry (1920-2015) was the "hot" jazz soloist, Willie Cook (1923-2000) was a lyrical player who sometimes crossed over to hot, and Ray Nance (1913-76) was the plunger specialist, in addition to taking occasional vocals and playing violin.
Of the trombonists, Quentin Jackson (1909-76) had the Tricky Sam Nanton role of creating unusual sounds with his mutes, Britt Woodman (1920-2000) was in Lawrence Brown's place as the swinging soloist, and Juan Tizol (1900-84) was temporarily back as the valuable section player, soon succeeded by John Sanders (1925-2019). The saxophone section of clarinet Jimmy Hamilton (1917-94) who doubled on tenor, clarinetist Russell Procope (1908-81) who also played alto, tenor-saxophonist Paul Gonsalves (1920-74), and baritonist Harry Carney (1910-74) was difficult to top. Hodges' alto chair, originally assumed by Willie Smith and Hilton Jefferson, was temporarily held by Rick Henderson (1929-2004). Ellington was joined in the rhythm section by bassist Wendell Marshall (1920-2002) and drummer Butch Ballard (1918-2011) with Jimmy Grissom taking occasional vocals and Billy Strayhorn making many contributions behind the scenes. How could anyone think that Duke Ellington was going to retire or give up this band?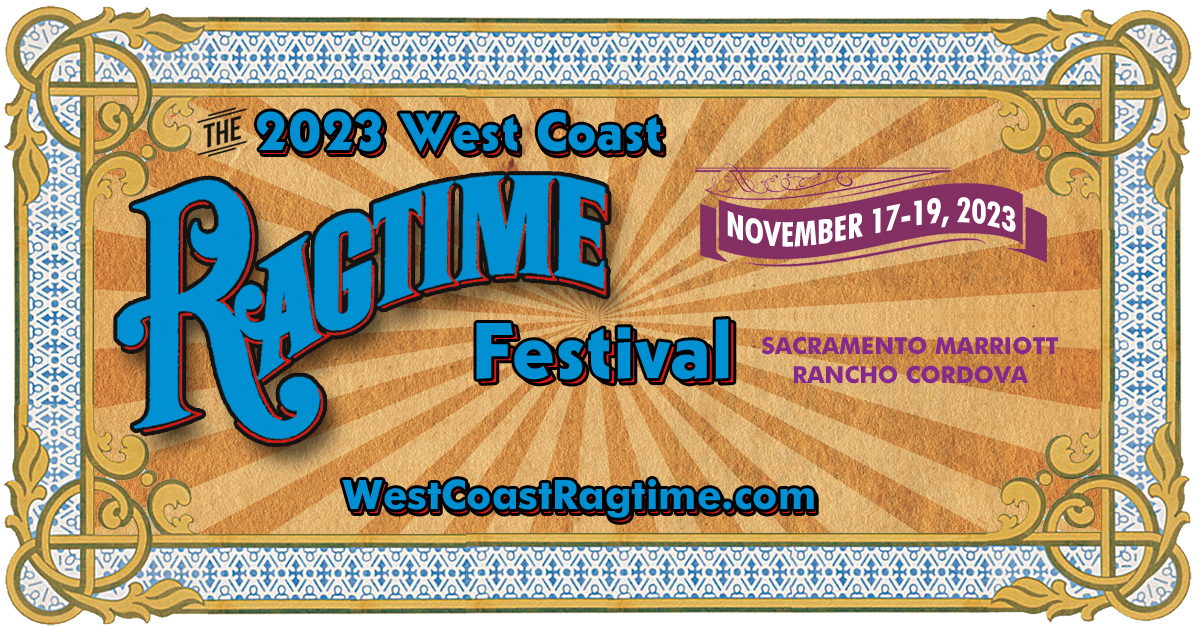 Despite that, these were relatively lean times for Ellington. While he recorded an excellent trio album in 1953 (Piano Reflections), the band's recordings for Capitol tended to emphasize remakes of the hits, standards, and occasional novelties (including "The Bunny Hop Mambo" and "Twelfth Street Rag Mambo"). Still, the period was not uneventful. In 1955 at Carnegie Hall Ellington debuted his "New World A-Comin'" on which his big band was augmented by a classical orchestra. Around that time he became one of the very first musicians to record on an experimental electric piano. And most importantly, Johnny Hodges gave up trying to be a bandleader and returned to the Ellington band in 1955, giving the orchestra its 12th major soloist.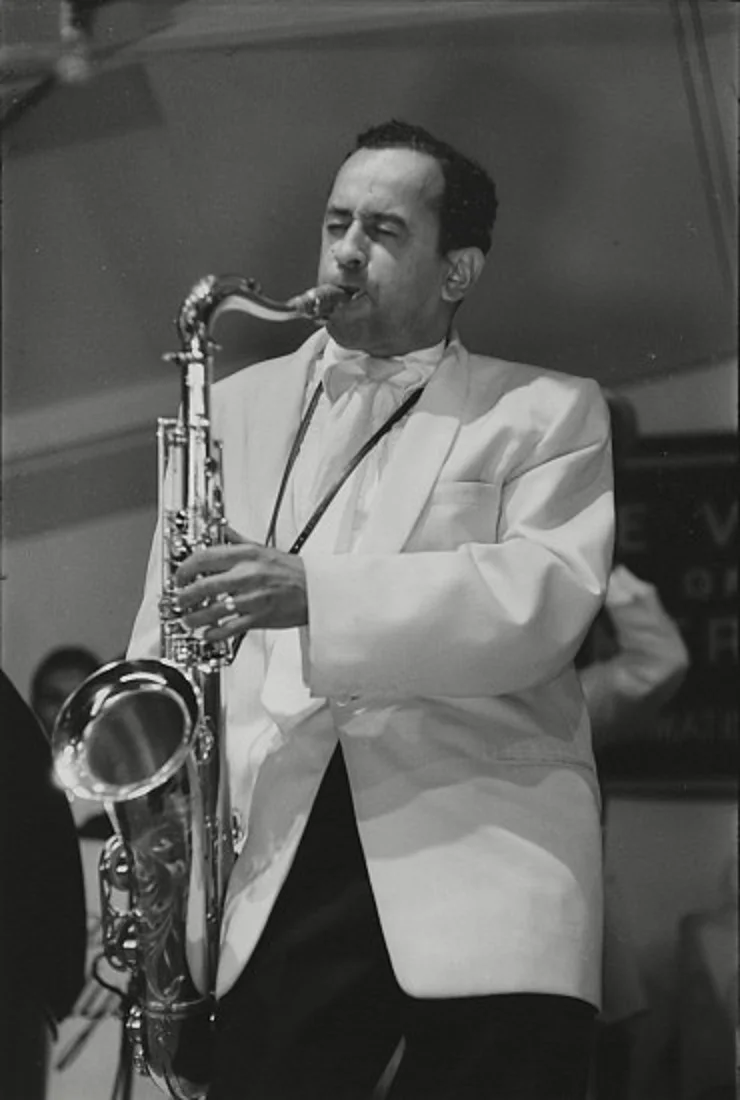 Talk of Duke Ellington retiring or breaking up his band came to a permanent halt after the 1956 Newport Jazz Festival. The orchestra had put on a strong show including performing the "Newport Jazz Festival Suite." Near the end of one of their long sets, Ellington performed a couple of obscure but stirring ensemble-oriented pieces from the 1930s, "Diminuendo In Blue" and "Crescendo In Blue." In between those two, he turned Paul Gonsalves loose on a medium-tempo blues for 27 choruses. The solo itself was not that remarkable beyond its length but it was perfect timing, it thrilled the crowd, inspired dancers (nearly causing a joyful riot), and fortunately was recorded. "Diminuendo and Crescendo In Blue" made worldwide headlines and suddenly Duke Ellington was "back." Later on he would say that he was born at the Newport Jazz Festival.
For the rest of his life, not only was talk of Ellington giving up his orchestra considered unthinkable, but he engaged in a whirlwind of constant creative activity; one can think of the 1956-66 period as being one of his golden ages. A traveler since the 1930s who considered his home to be on the road, Ellington now took many overseas tours with his band and largely worked nonstop. He became a regular on television and had pretty free rein in the recording studios, amassing a huge discography of music, some of which was not released until many years later. He and Billy Strayhorn wrote an endless amount of compositions and suites with Ellington often spending time after concerts composing new pieces. And he did all of this with a smile while giving the false impression that he did not really work that hard, never letting anyone see him sweat.
While there were occasional changes and substitutes, the Duke Ellington Orchestra's personnel stayed remarkably stable. The saxophone section of Hodges, Hamilton, Procope, Gonsalves and Carney, was unchanged from 1955-68. Bassist Jimmy Woode (succeeded by Aaron Bell in 1960) and drummer Sam Woodyard became longtime fixtures. Ellington sometimes added a fifth trumpeter (including a returning Shorty Baker and Fats Ford) with Ozie Bailey spending time as the band's singer.
Among the more significant works of Ellington and Strayhorn during this period were their tribute to Shakespeare "Such Sweet Thunder," the intriguing "A Drum Is A Woman" (which in its own way paid homage to the beginnings of jazz), and their adaptation of Tchaikovsky's "Nutcracker Suite,"
not to mention the lesser-known "Girl's Suite" and "The Queen's Suite" (which Ellington presented to Queen Elizabeth). While the monumental "Black, Brown and Beige" was never recorded in complete form in the studio by the orchestra, they did record some excerpts for an album that featured gospel singer Mahalia Jackson on two pieces including "Come Sunday."
In 1959 Ellington wrote the music for the Jimmy Stewart film Anatomy Of A Murder, appearing briefly in one scene. He and Strayhorn also wrote the music for 1961's Paris Blues, a film starring Paul Newman and Sidney Poitier that had a role for Louis Armstrong. It is surprising that Ellington had relatively few opportunities in his career to write for films for the scores he composed for these two movies are outstanding.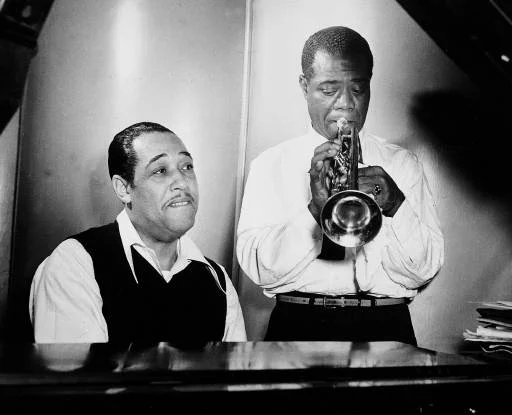 Duke Ellington and Louis Armstrong had only recorded once before, a single number ("Long Long Journey") in 1946. Producer Bob Thiele managed to get the two giants in April 1961 to finally make an album together. While it is unfortunate that the collaboration did not feature Armstrong with the Ellington Orchestra, the music made by Ellington guesting with the Louis Armstrong All-Stars is quite rewarding. In addition to the two, the sextet also includes trombonist Trummy Young, Duke's former clarinetist Barney Bigard who was briefly back with Armstrong, bassist Mort Herbert, and drummer Danny Barcelona. It is a joy getting to hear Satch performing Ellington and Strayhorn songs, some of which he had rarely if ever played before including "I Got It Bad," "Just Squeeze Me," and the recently composed "The Beautiful American." Other highlights include a jubilant "Duke's Place" ("C Jam Blues"), "Drop Me Off In Harlem," and "Solitude." Later that year Ellington and Armstrong performed "Duke's Place" and "In A Mellotone" on the Ed Sullivan Show, the only time they were captured playing on film together.
Duke Ellington's album with Louis Armstrong was the first in a series of unique recorded collaborations that he would have during the early 1960s. Ellington turned 62 in 1961 and, while his musical legacy was already unprecedented, he continued looking ahead for new challenges during his final 13 years.
---
See also:
The Story of Duke Ellington, Part 1: 1899-1929
The Story of Duke Ellington, Part 2: 1930-1939
The Story of Duke Ellington, Part 3: 1939-1951
The Story of Duke Ellington, Part 4: 1951-1961