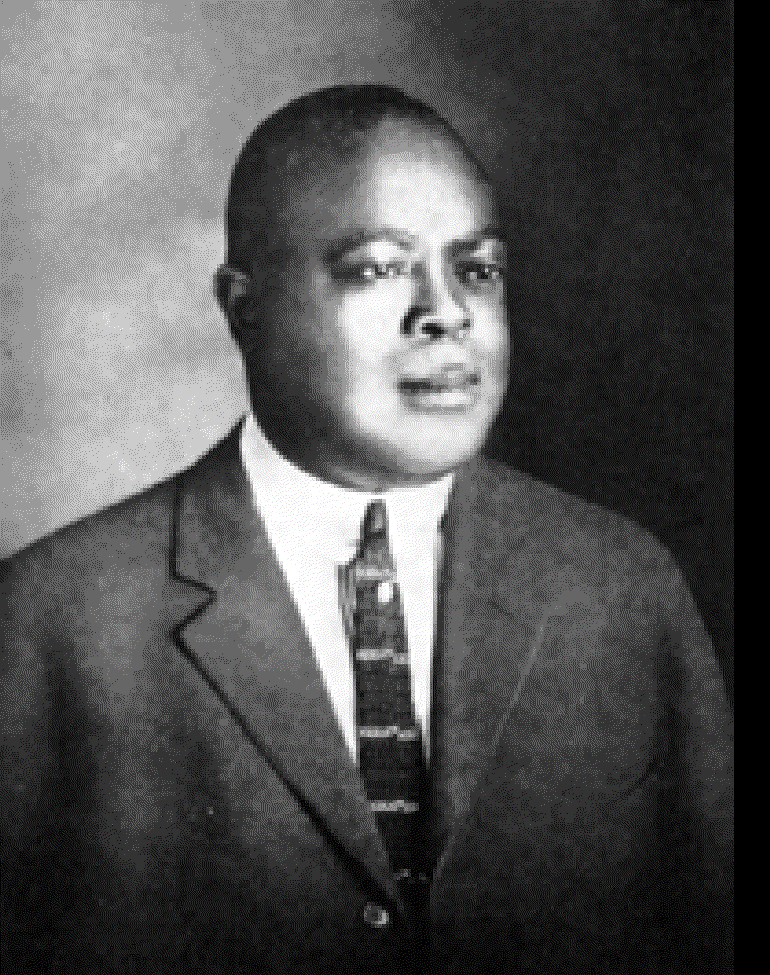 Joe Oliver
(December 19, 1881 – April 10, 1938) is one of the most important figures in early Jazz. (The 1881 birthdate is taken from his 1918 draft registration. Other public records indicate 1884 and 1885.) When we use the phrase Hot Jazz, we are really referring to his style of collective improvisation (rather than solos). He was the mentor and teacher of
Louis Armstrong
. Louis idolized him and called him Papa Joe. Oliver even gave Armstrong the first cornet that Louis was to own.
Oliver was blinded in one eye as a child, and often played while sitting in a chair, or leaning against the wall, with a derby hat tilted so that it hid his bad eye. Joe was famous for his using mutes, derbies, bottles and cups to alter the sound of his cornet. He was able to get a wild array of sounds out of his horn with this arsenal of gizmos. Bubber Miley is said to have been inspired by his sound.
Oliver started playing in New Orleans around 1908. At various times he was a member of several of the marching bands like The Olympia, The Onward Brass Band, The Original Superior and the Eagle Band. He often worked in Kid Ory's band and in 1917 he was being billed as "King" by the bandleader. In 1919 he moved to Chicago with Ory and played in Bill Johnson's The Original Creole Orchestra at the Dreamland Ballroom.
He toured with the band, but when he returned to Chicago in 1922 he started King Oliver's Creole Jazz Band at Lincoln Gardens (459 East 31st Street). Oliver imported his protégé Louis Armstrong from New Orleans. The band also included Johnny Dodds , Honore Dutrey, Lil Hardin and Baby Dodds among others.
The group's 1923 sessions were a milestone in Jazz, introducing the playing of Louis Armstrong to the world. Unfortunately the Creole Jazz Band gradually fell apart in 1924. Oliver went on to record a pair of duets with pianist Jelly Roll Morton that same year, and then took over Dave Peyton's band in 1925, renaming it the Dixie Syncopators.
Oliver moved the band to New York in 1927, where he made some lousy business decisions, like turning down the regular gig at the Cotton Club, that went on to catapult Duke Ellington to fame. Oliver had a life long sweet tooth. He was famous for his love of sugar sandwiches, This of course led to dental problems that made playing his cornet very painful. On top of that he was suffering from a bad back.
In 1929 Luis Russell took over the Dixie Syncopators and changed the name to Luis Russell and his Orchestra. Oliver continued to record until 1931, but he was quickly becoming a forgotten name. He continued to tour the South with various groups, until he ran out of money and settled in Georgia, where he worked as a janitor in a poolroom up until his death in 1938.



King Oliver by Walter C. Allen and Brian Rust, The Jazz Book Club, 1957
King Oliver by Martin T. Williams, Barnes, 1960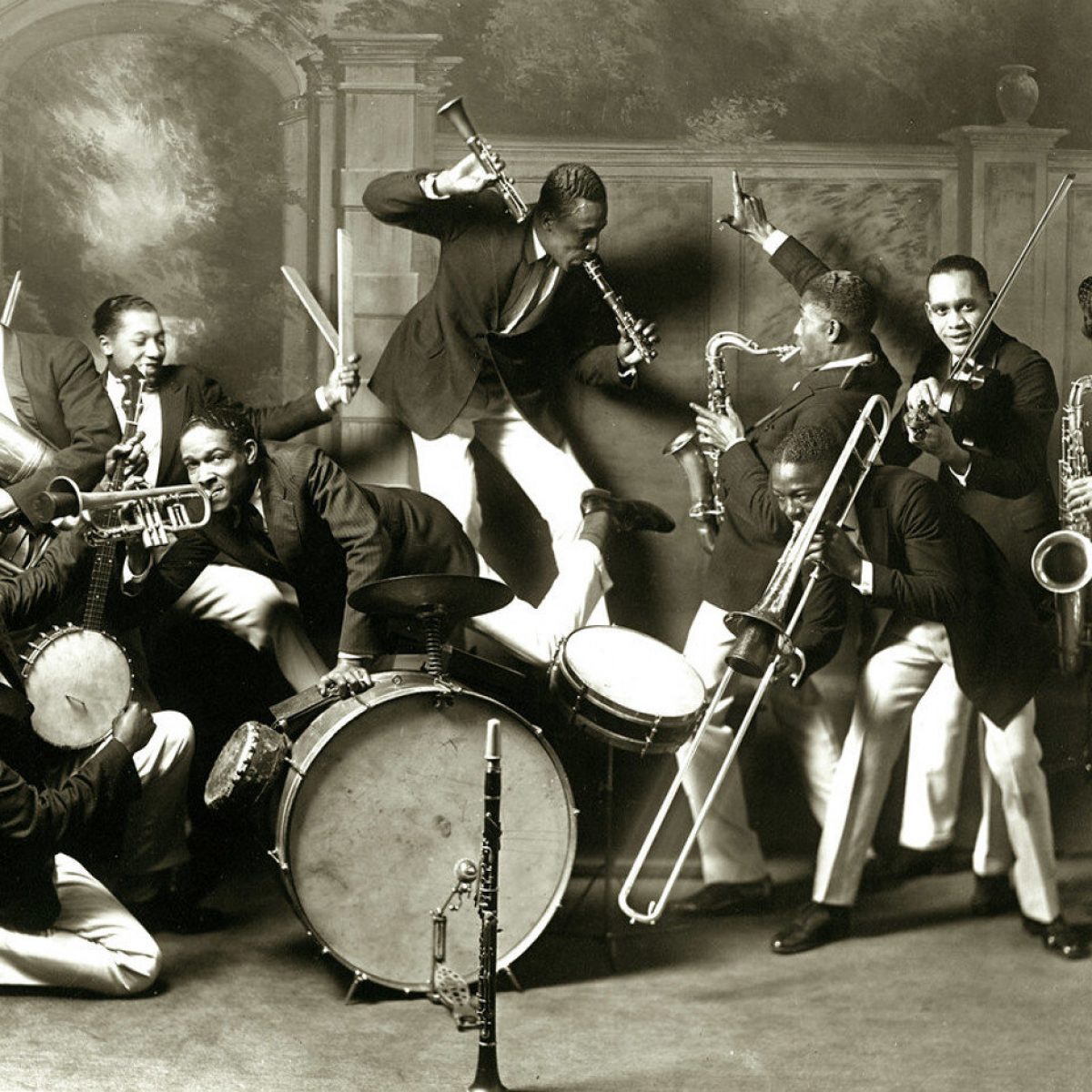 Redhotjazz.com was a pioneering website during the "Information wants to be Free" era of the 1990s. In that spirit we are recovering the lost data from the now defunct site and sharing it with you.
Most of the music in the archive is in the form of MP3s hosted on Archive.org or the French servers of Jazz-on-line.com where this music is all in the public domain.
Files unavailable from those sources we host ourselves. They were made from original 78 RPM records in the hands of private collectors in the 1990s who contributed to the original redhotjazz.com. They were hosted as .ra files originally and we have converted them into the more modern MP3 format. They are of inferior quality to what is available commercially and are intended for reference purposes only. In some cases a Real Audio (.ra) file from Archive.org will download. Don't be scared! Those files will play in many music programs, but not Windows Media Player.