The Eagle Band was a very important band in the history of Jazz. When Buddy Bolden went insane in 1907, Frankie Dusen took over Buddy Bolden's Band and renamed it the Eagle Band after the Eagle Saloon at Perdido and South Rampart Street in the Storyville district of New Orleans.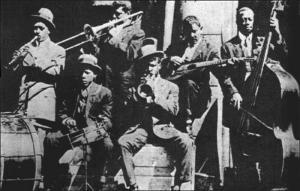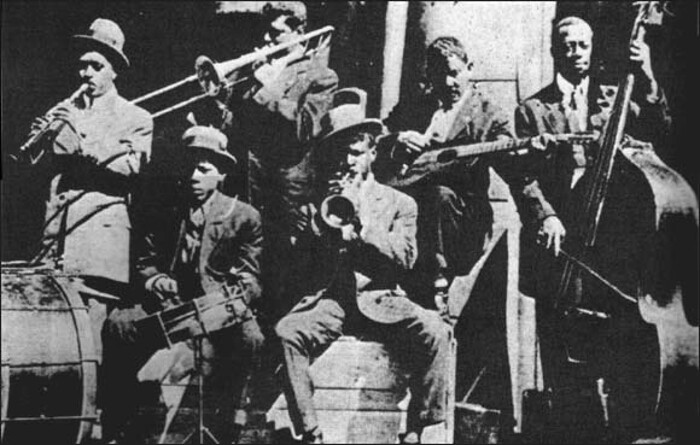 The band was very popular in New Orleans between 1907 and 1917 and reportedly continued to play much of the same repertoire as when Bolden was the leader of the group. Many of the musicians that passed through the Eagle Band in the Teens would become the chief proponents of Hot Jazz during the 1920s.
The band made no recordings, but the Eagle Band was the link between the dawn of Jazz as represented by Buddy Bolden and the cultural phenomenon that jazz would become during the 1920s.
Sidney Bechet remembered the band this way, "The Eagle Band was much more of a barrelhouse band, a real gutbucket band, a low down band which really played the blues, and those slow tempos. To tell the true the Eagle Band was the only band that could play the blues. That was really a band".