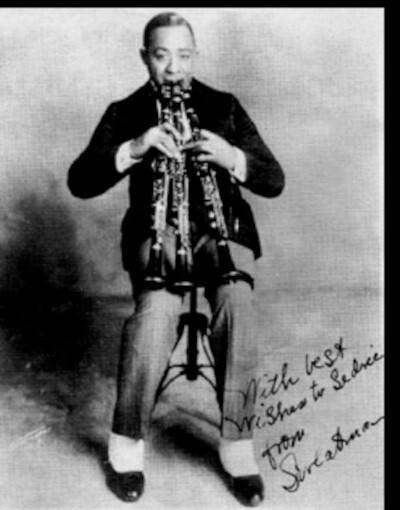 These records by 
Wilbur Sweatman
 were made only about a month after the 
Original Dixieland Jass Band
 made what is generally considered to be the first Jazz record on February 26, 1917. As several of the titles of Sweatman's songs suggest the music is closer stylistically to Ragtime than Jazz, but Sweatman seems to be improvising a bit on his clarinet particularly on "
A Bag Of Rags
" and "
Joe Turner Blues
". Wilbur Sweatman would go on to record quite a few records for the Columbia label from 1918 to 1920 which are quite a bit Jazzier, but some people consider these recordings to be the first African-American Jazz records.
Thanks to Jeff Lichtman of Swazoo Koolak's Web Jukebox for his help with the music on this page.

Title

Recording Date

Recording Location

Company

A Bag Of Rags


(W.R McKanlass)

4-1917
New York, New York
Pathé
B 20167
Boogie Rag
(Wilbur Sweatman)
4-1917
New York, New York
Pathé
B 20147
Dance And Grow Thin


(George W. Meyer)

4-1917
New York, New York
Pathé
A 20147
Dancing An American Rag


(Bob Ward)

4-1917
New York, New York
Pathé
B 20145
I Wonder Why
From "Love O' Mike"


(Jerome Kern)

4-1917
New York, New York
Pathé
A 20145
Joe Turner Blues


(W.C. Handy)

4-1917
New York, New York
Pathé
A 20167

| | |
| --- | --- |
| Artist | Instrument |
| Piccolo Jones | Alto Saxophone |
| Henry Minton | Tenor Saxophone |
| Wilbur Sweatman | Clarinet, Leader |
| Charlie Thorpes | Baritone Saxophone |
| Vess Williams | Alto Saxophone |
| Frank Withers | Bass Saxophone |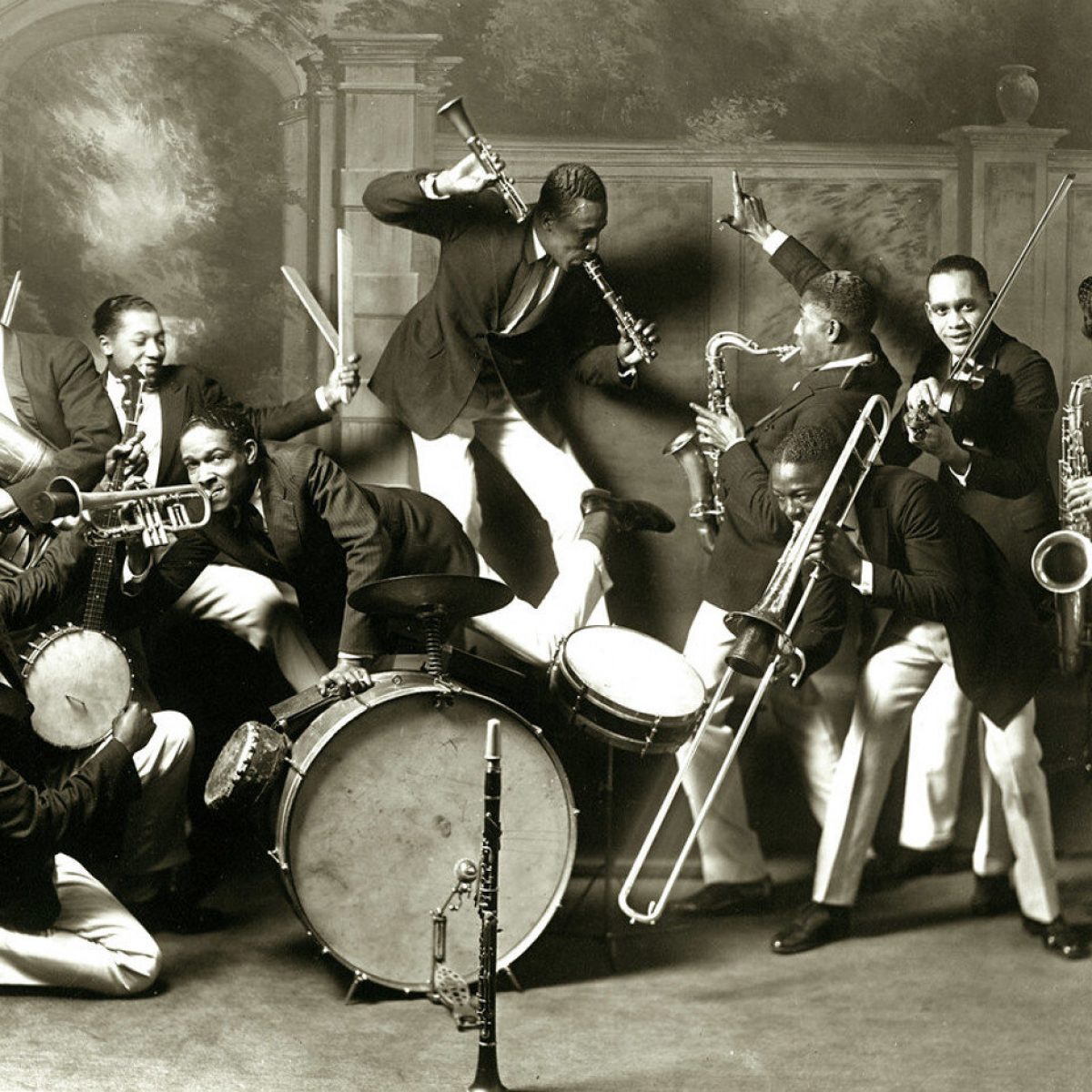 Redhotjazz.com was a pioneering website during the "Information wants to be Free" era of the 1990s. In that spirit we are recovering the lost data from the now defunct site and sharing it with you.
Most of the music in the archive is in the form of MP3s hosted on Archive.org or the French servers of Jazz-on-line.com where this music is all in the public domain.
Files unavailable from those sources we host ourselves. They were made from original 78 RPM records in the hands of private collectors in the 1990s who contributed to the original redhotjazz.com. They were hosted as .ra files originally and we have converted them into the more modern MP3 format. They are of inferior quality to what is available commercially and are intended for reference purposes only. In some cases a Real Audio (.ra) file from Archive.org will download. Don't be scared! Those files will play in many music programs, but not Windows Media Player.