Some familiar names were among the winners of the 5th annual "Fans Decision" Jazz Awards poll sponsored by Hot House magazine. Among the winners in the instrument category were Adrian Cunningham, alto sax; Jimmy Heath, tenor sax; Dan Levinson, clarinet; and Bria Skonberg, trumpet. The Glenn Crytzer Orchestra was name the top group, and Newport Jazz Festival founder George Wein was the Honoree of the Year.
Also on the winners list were Howard Johnson, baritone sax; Michael Dease, trombone; Rufus Reid, bass; Dave Stryker, guitar; Harold Mabern, piano; Roy Haynes, drums; Akiko Tsuruga, organ; Stefon Harris, vibes; and Regina Carter, rare instrument.
The list also included Veronica Swift, rising star-female; Solomon Hicks, rising star-male; Alexis Morrast, up-and-coming young artist; Champian Fulton, female vocalist; and Giacomo Gates, male vocalist.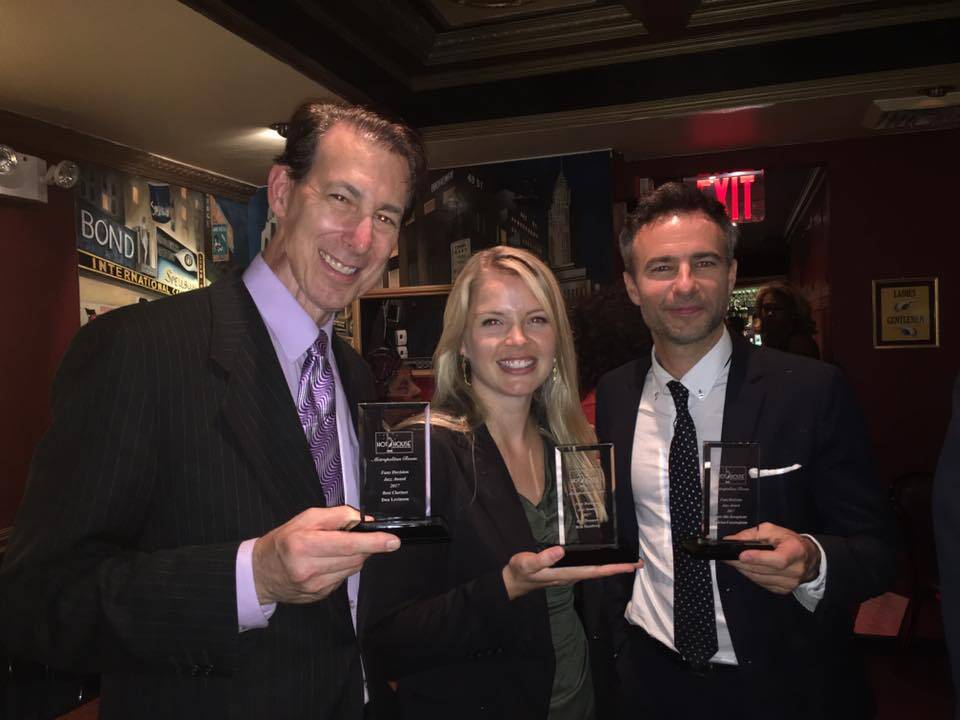 Hot House magazine has been a guide of where to find jazz in New York City since 1982. For the past five years, it has asked its readers to nominate and vote for their favorite musicians who perform in the metropolitan New York City area. The awards presentation was held at the Metropolitan Room, which was voted the City's #1 jazz cabaret club by New York Magazine.