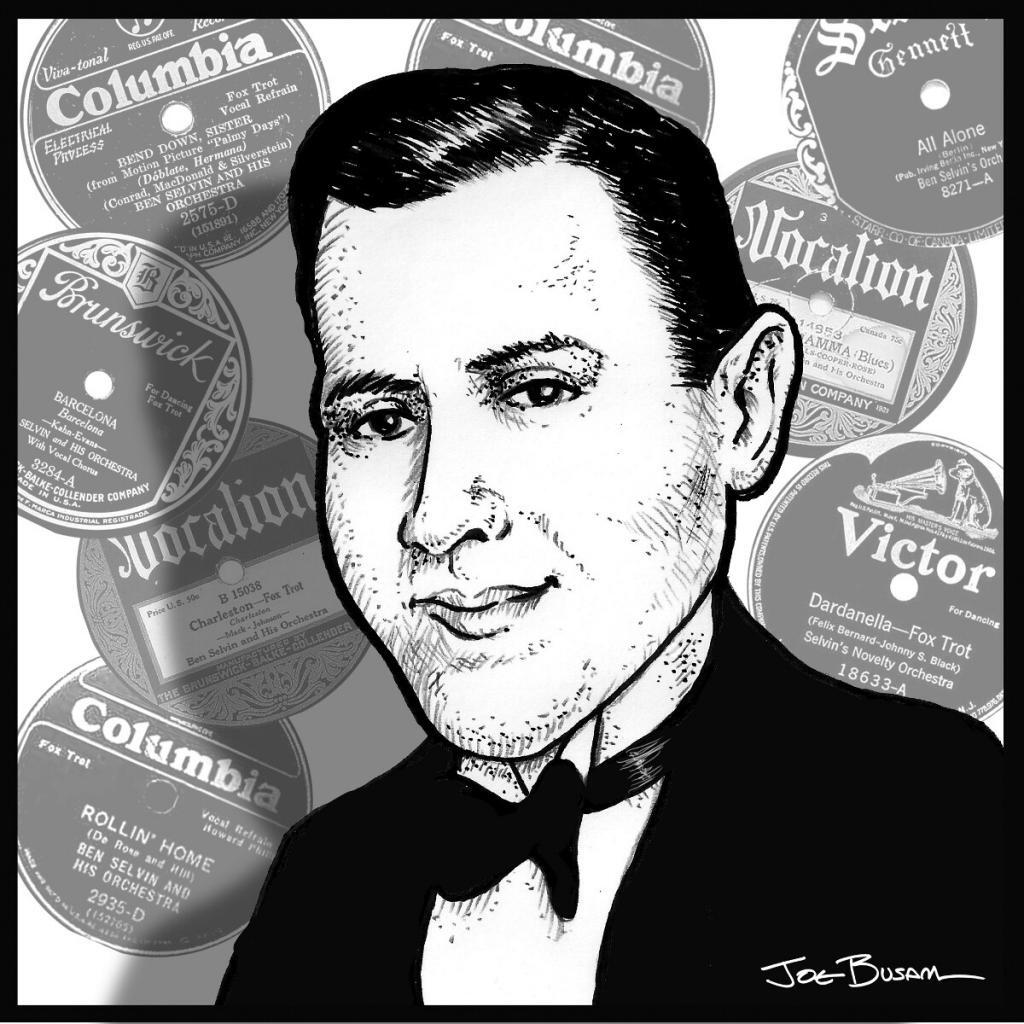 Benjamin Bernard Selvin was born March 5, 1898, in New York. He began playing violin before age seven and studied to be a concert violinist. He learned early on that there was no money in classical music, so he decided to become one of the first jazz violinists in New York. He began his professional career in 1912 working in a nightclub in Harlem. Between then and 1917, he worked at several different clubs and venues, and quickly learned the business of organizing and playing music.
He played a seven-year run at the Moulin Rouge, where he got his big break when officials from Victor heard him and offered him the opportunity to record four as-yet-unassigned selections. He picked "My Isle of Golden Dreams," "I'm Forever Blowing Bubbles," "Mandy," and "Dardanella." "Dardanella" became the first dance record to sell over a million copies.
Not wanting to limit himself to an exclusive recording contract, Selvin was able to work with multiple labels, which led him to record under a dizzying number of pseudonyms. Besides several variations of band names that included his name, he also recorded as the Knickerbockers, Cavaliers, Bar Harbor Society Orchestra, Kentucky Serenaders, and the Harmonians. He kept very busy and would end up recording every day of the week, sometimes recording the same song six different times with six different arrangers and arrangements.
In 1927, he joined Columbia Records and became their music director and, according to him, recorded over 9,000 titles. There are some reports that the total was much higher than that. Ben also helped start the Columbia Broadcasting System as their Program and Music Director.
He recorded with many artists that were or went on to be big names in their own right, such as Benny Goodman, Jimmy Dorsey, Fats Waller, Ted Lewis, Ruth Etting, Annette Hanshaw, Joe Venuti, Manny Klein, Eubie Blake, and Kate Smith. According to Selvin, his favorite artist to work with was Ethel Waters, calling her "a great lady, a great artist."
In 1945, he was head of A&R at Columbia and supervised the recordings of artists such as Harry James, Buddy Clark, Doris Day, Nelson Eddy, and Frank Sinatra.
Ben Selvin died in New York City on July 15, 1980.